Grasshopper's NZ Forecast, July 5 – Cold Southerlies and more snow for Ruapehu
July 5th, 2019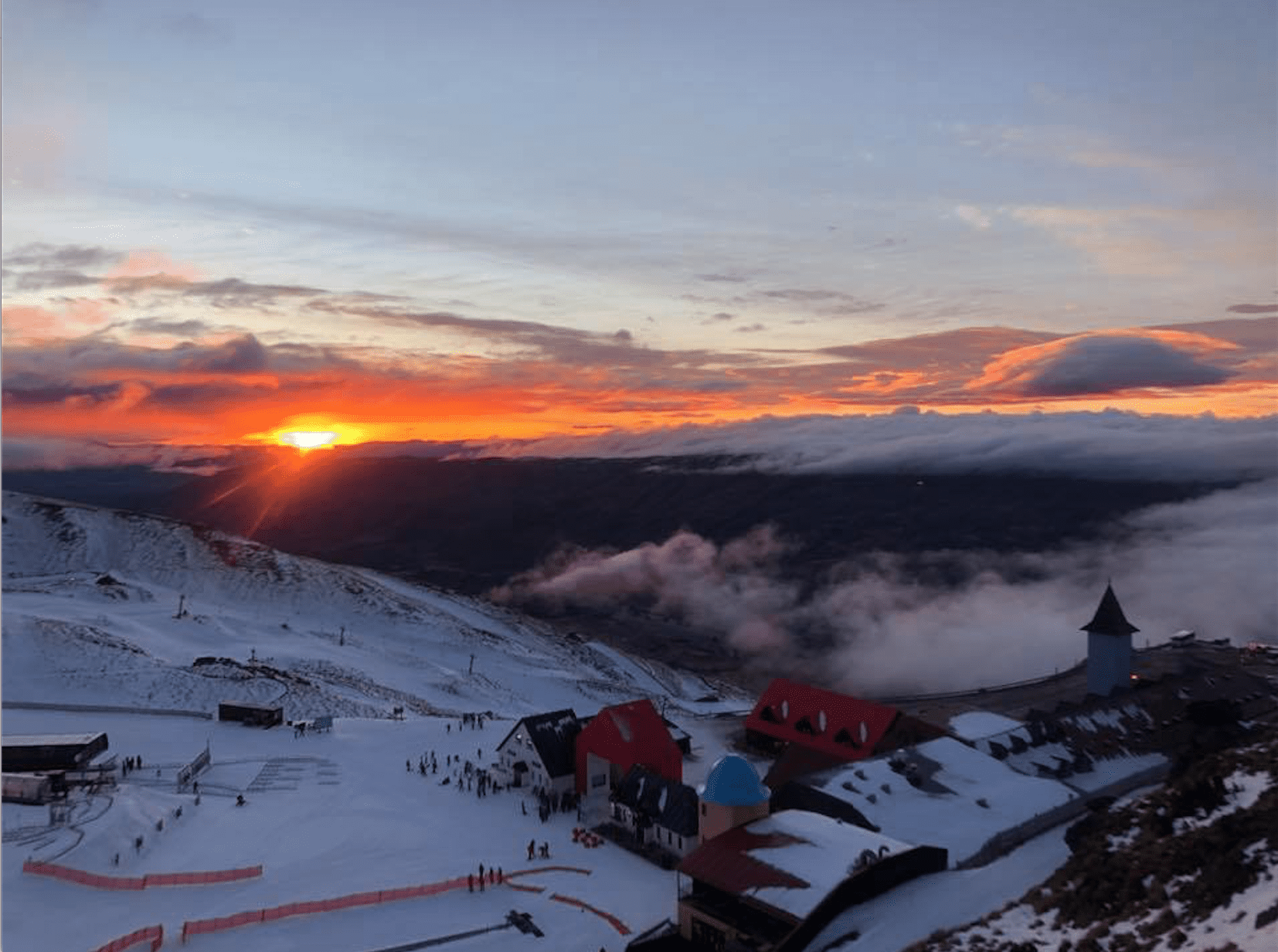 .Mountainwatch | The Grasshopper
Friday July 5
Synoptic Outlook
The front that we have talked so much about has spun itself into a low and is now churning away just east of Aotearoa, pushing strong, cold southerlies over the country. While we wait for resorts to give us their totals from the previous 24 hours, the low will chuck another 15-20cm onto Ruapehu today and early Saturday. By the end of Saturday things would have calmed down over the country as the low spins off into the Pacific and a high in the Tasman makes its presence felt. However, another push from the southwest will bring strong, cold winds to the country again later on Sunday through Monday.
Image of The Day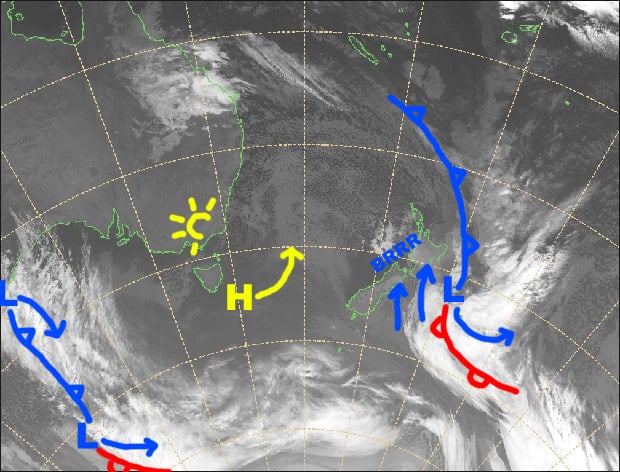 Friday 5 July
Strong, cold S-SE winds blow over the country, reaching gale force on Ruapehu where it'll be snowing off and on through the day with blizzard conditions. Any remaining flurries in Canterbury will clear morning, while the Southern Lakes will just have cloud up to lower slopes.
Saturday 6 July
Cloud over the South Island should only reach partway up the slopes, and it should start breaking up after lunch as strong southerlies abate. Snow showers on Ruapehu will finally peter out during the latter half of the day as gale southerlies start to ease.
Sunday 7 July
Phew, a mostly clear, calm morning for the country after the storm. But it'll be short lived as W-SW winds strengthen, reaching gale force over the Southern Lakes where cloud will build as well as on Ruapehu.
Monday 8 July
Strong to gale SW winds will blow a fair amount of cloud onto the Southern Lakes fields, as well as onto Ruapehu where there'll also be a few snow flurries. Canterbury will be nice and sheltered with much lighter SW winds and mostly clear skies.
 Extended Outlook
The flow turns to the northwest on Tuesday, before a front brings a mix of snow to mid-upper slopes and wet, slushy stuff lower down during Wednesday and Thursday. Another more vigorous and not-so-cold front will bring that same mix of snow and slush to the country next Friday while NW winds go nuts. But cold air is picked to sweep over the country next weekend, turning that mix into a more hearty broth of snowy goodness.
That's all from the Grasshopper. Wanna keep your finger on the pulse of all things snow? Join my weekly email list by filling in the box on my forecast page. If you have a question or feedback for me, hit me up on facebook.