Grasshopper's Weekly Japan Forecast, March 5 – It's Dumping Japow, But Trouble Strikes Next Week
March 5th, 2020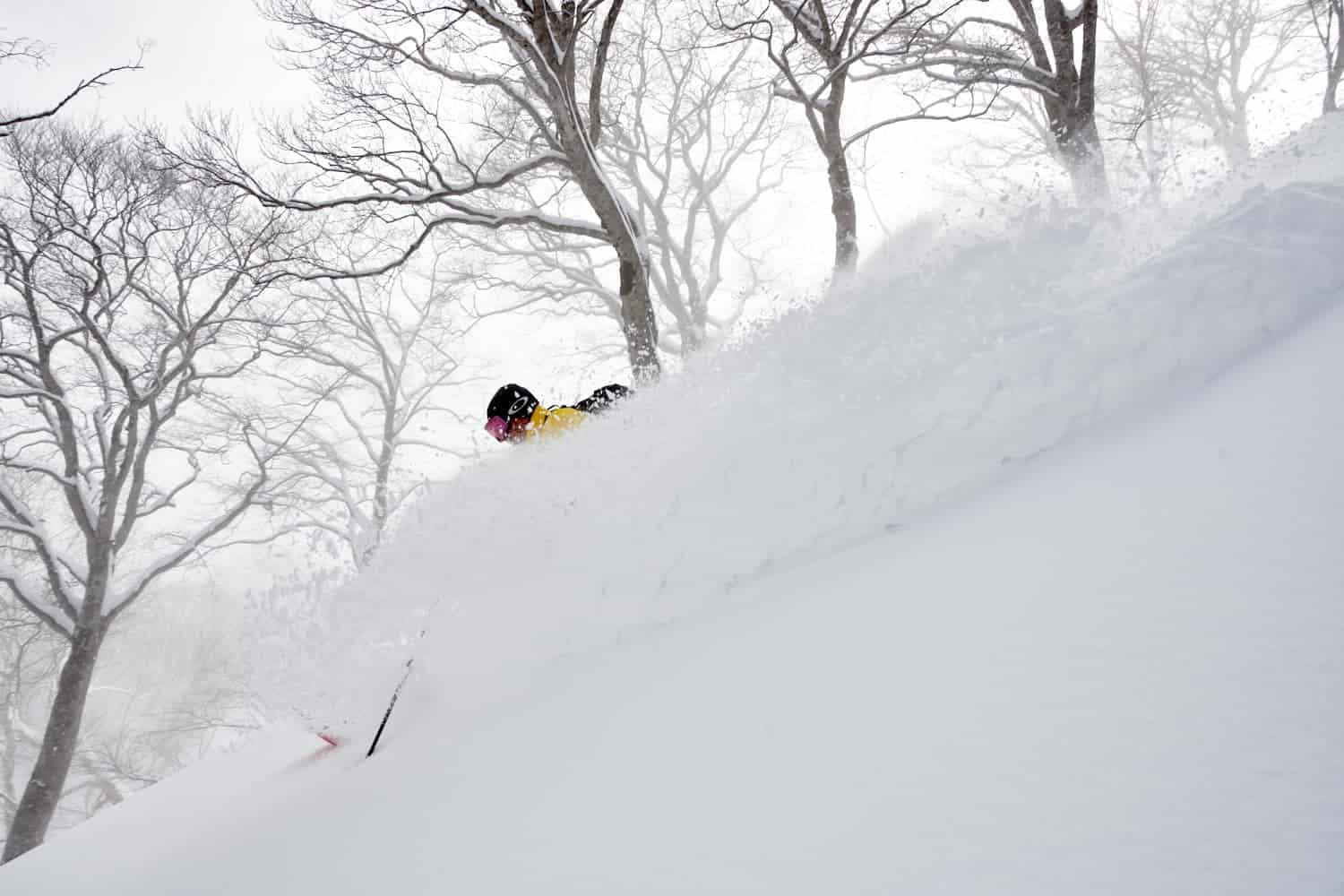 Mountainwatch | The Grasshopper
Valid Thursday 5thMarch to Thursday 12thMarch
As promised, a snowstorm is giving Japan a fair shake up on this Thursday. Once high pressure clears things up over the next couple of days, accumulations will mostly be in the 20-35cm range for Honshu. Accumulations will vary much more on Hokkaido where anywhere from 20cm to 50cm+ can be found.
Nonetheless, there will be some epic powder to be had before one of those troublesome lows strike from the southwest, culminating in heavy rain late Tuesday into early Wednesday, followed by mild westerlies and a mix of rain and snow showers.
Thursday, March 5 – Saturday, March 7
It's a snowstorm today and it's rough as guts out there, so I won't be surprised to see limited operations. According to JMA's handy snow analysis, the high slopes of central Honshu and southern Hokkaido have already had a fair amount since last night.
Temperatures will gradually drop on Honshu through the day, improving snow quality as it lowers to base levels. Temps won't drop over Hokkaido until later this afternoon when SE winds turn to the north, so it'll be a little wet and heavy down low till then.
High pressure will push in from the southwest during the next two days, clearing snowfall out of Central Honshu early Friday morning, then northern Honshu and Hokkaido by daybreak Saturday, setting us up for an epic powder day.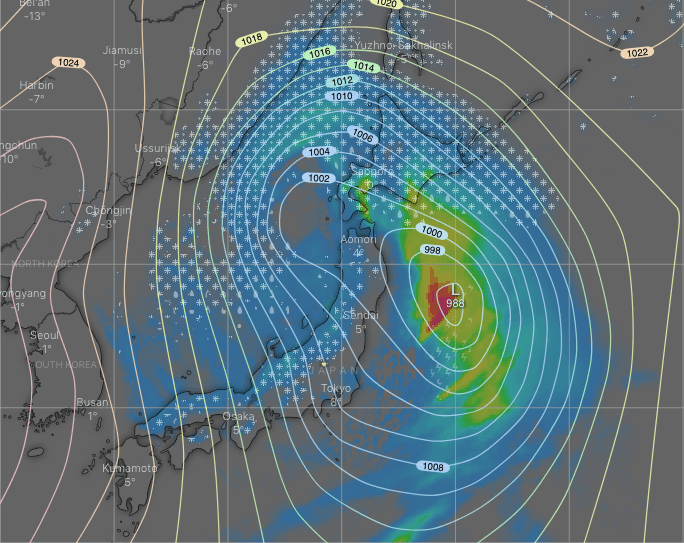 Sunday, March 8  – Monday, March 9
As the high departs, a warm southerly flow builds over Japan with mostly just a mix of sun and cloud.
We may, however, see a period of rain or showers over Central Honshu late Sunday (mostly on the Pacific Side), as well as some rain showers over southern and eastern Hokkaido during Monday – it's a big MAYBE at this stage.
Tuesday, March 10 – Thursday, March 12
Warm southerlies reach fever pitch during Tuesday as a low is spat out of the Yellow Sea, spreading rain up the country with heavy falls likely sometime during the second half of the day and through the night.
Unfortunately the low scuttles off to far to the north during Wednesday, leaving only mild westerlies over the country as rain gradually pins back to showers. Those showers will fall as snow down to the low slopes of northern Honshu and Hokkaido, but only to upper slopes of Central Honshu.
Remaining showers of rain and snow should clear early Thursday for a mostly fine day.
Have a great week, see you next Thursday!