Guide To Shizukuishi Resort: One Of Japan's Hidden Gems – Travel
March 28th, 2023
Mountainwatch | Matt Wiseman
The land of the rising sun, the falling snowflake and the ski resort… if New Zealand has the most helicopters per capita, Japan has to be up there when it comes to ski resorts – with more than 500 liberally scattered across the country!
These resorts are the product of frenzied ski development in the '80s and '90s and while many have since fallen by the wayside and many more have captured the minds of the general skiing public (read: Niseko & Hakuba), more than a few remain off the beaten track for those willing to find them.
Shizukuishi ski resort is one. Located in the beautiful Iwate Prefecture, Shizukuishi is a true Japanese hidden gem.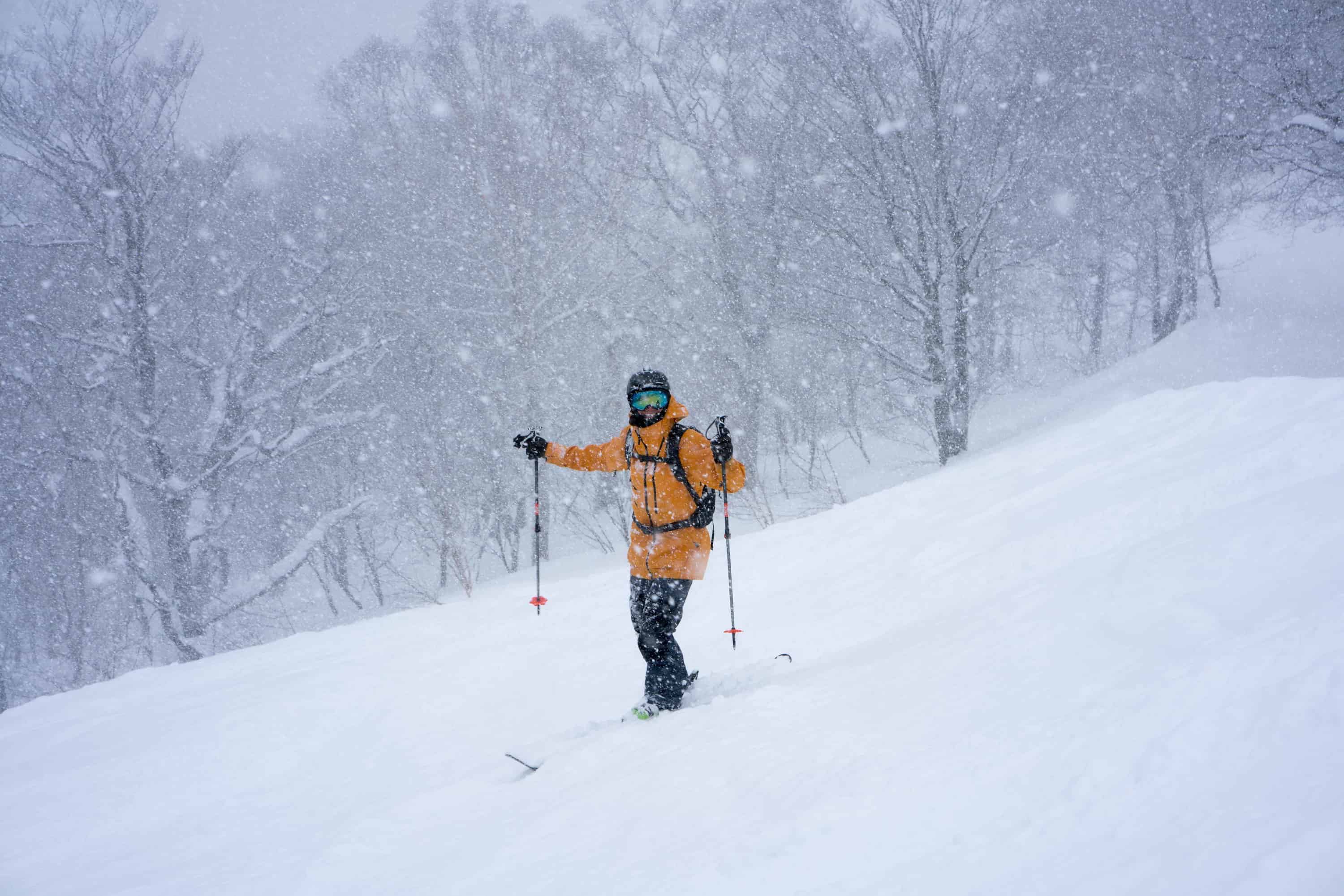 Historically known for hosting the FIS Alpine World Ski Championships in the early 90's, nowadays the Shizukuishi Men's downhill course offers an impressive 4.5km of consistent vertical, whilst the women's Super-G trail has since been converted into a Cat Skiing zone – and a very affordable one at that! A single run will cost you a mere ¥4000 ($40AUD) – even less if you're doing multiple runs, and let's be honest, you'll want to do more than one.
While the cat skiing only operates on Saturday's, Sunday's and National Holidays and the skiing is confined to the piste, if you're lucky and Saturday is a powder day (a fairly regular occurrence in Japan) you'll have over 700m of open pow filled vertical laid out before you.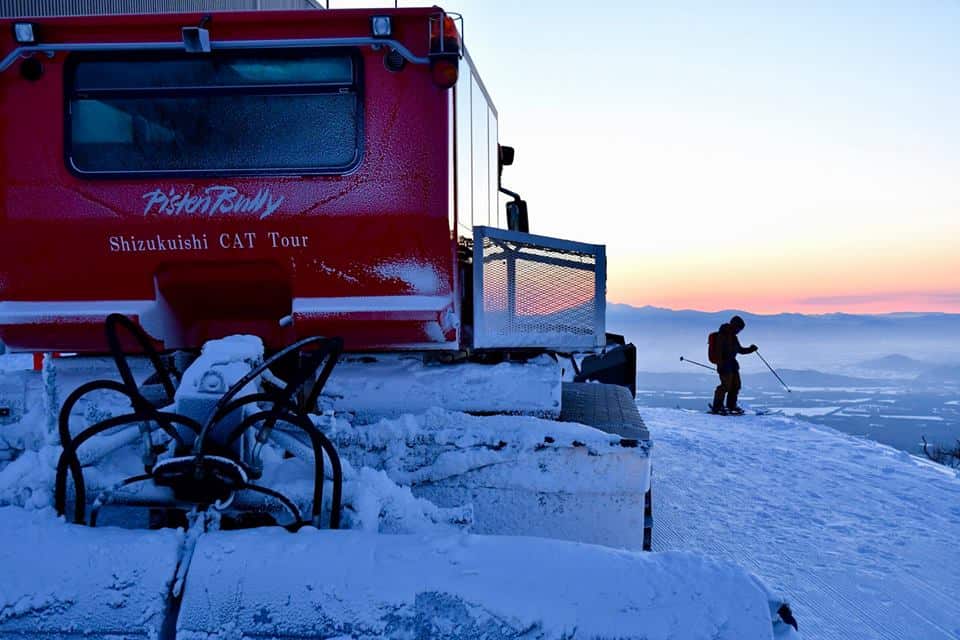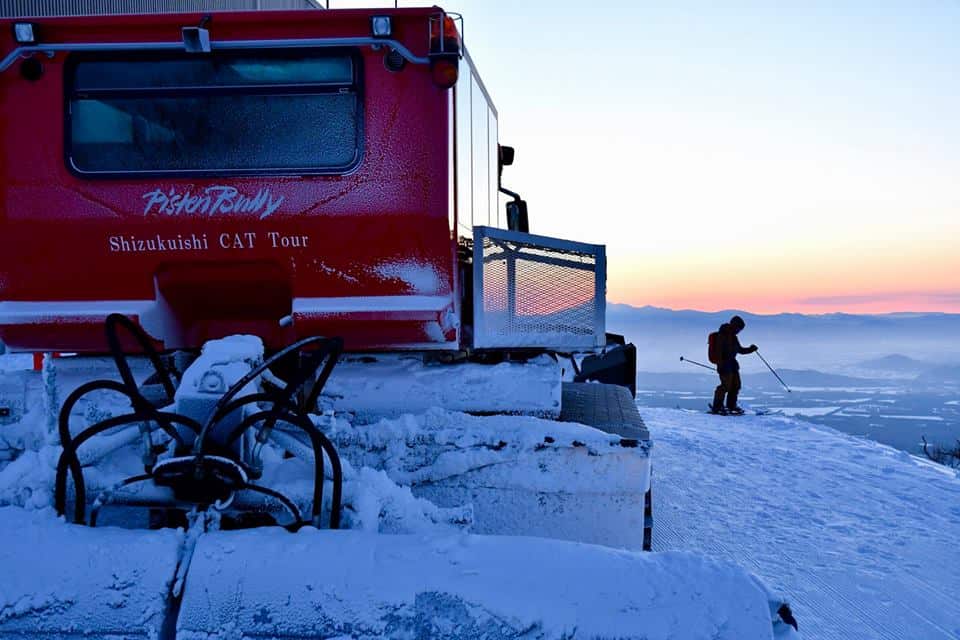 Alternatively, Shizukuishi is one of few Japanese resorts that offer sunrise cat tours, with a 9km round trip to the summit of Kotakakurayama – and the option to ski back down.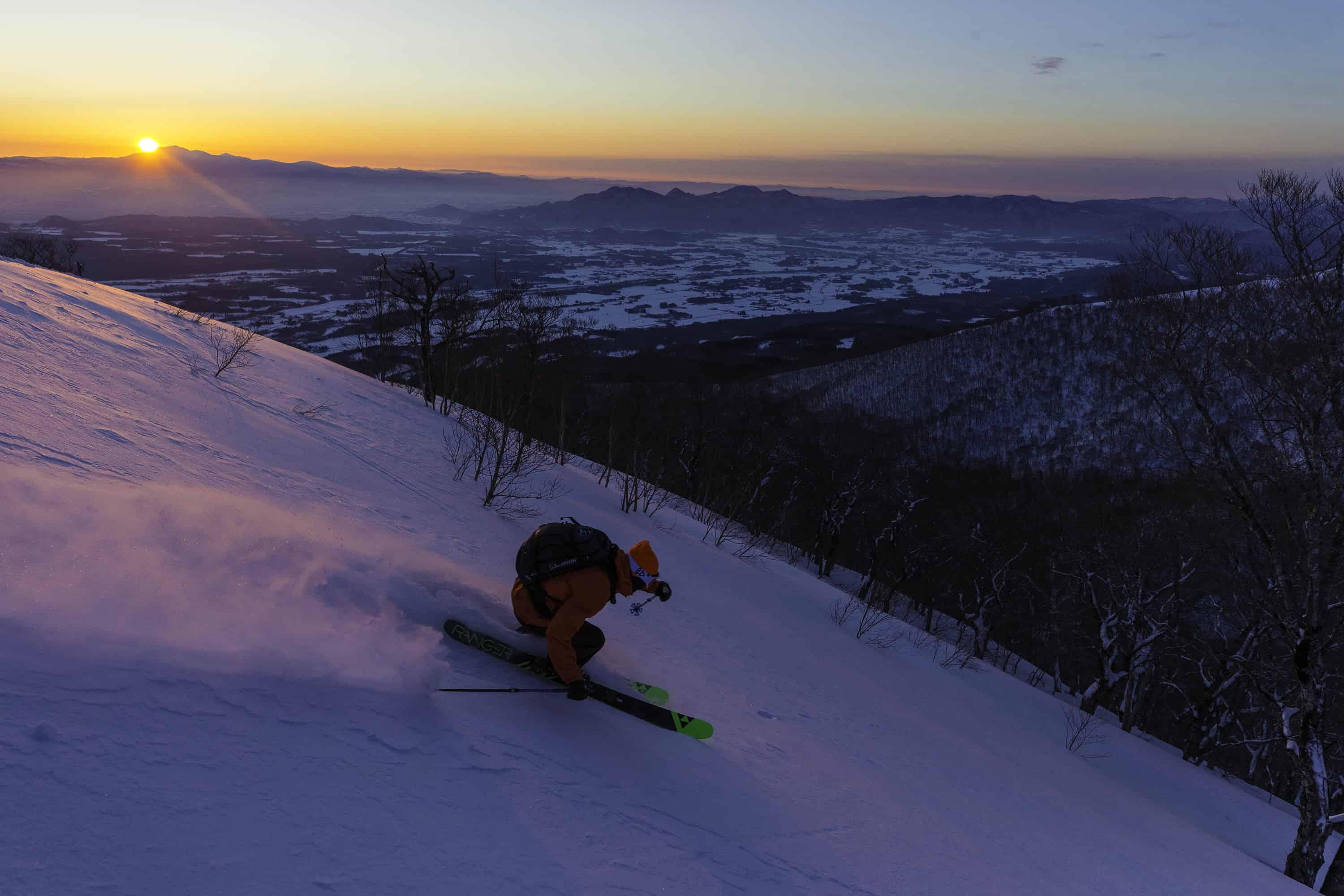 11 trails (or courses) are spread over just 65ha so it's fair to say Shizukuishi isn't the largest resort out there. More advanced skiers and boarders will find enough terrain to entertain themselves for 2-3 days. However, another five of Japan's similarly lesser-known resorts are not far away in Appi Kogen (approx. 1hr), Iwate Kogen, Amihari Onsen, Shimokura and Hachimantai Panorama.
While we could well rate Shizukuishi as one of the best resorts in the area for tree skiing, it's not strictly allowed – so don't do it…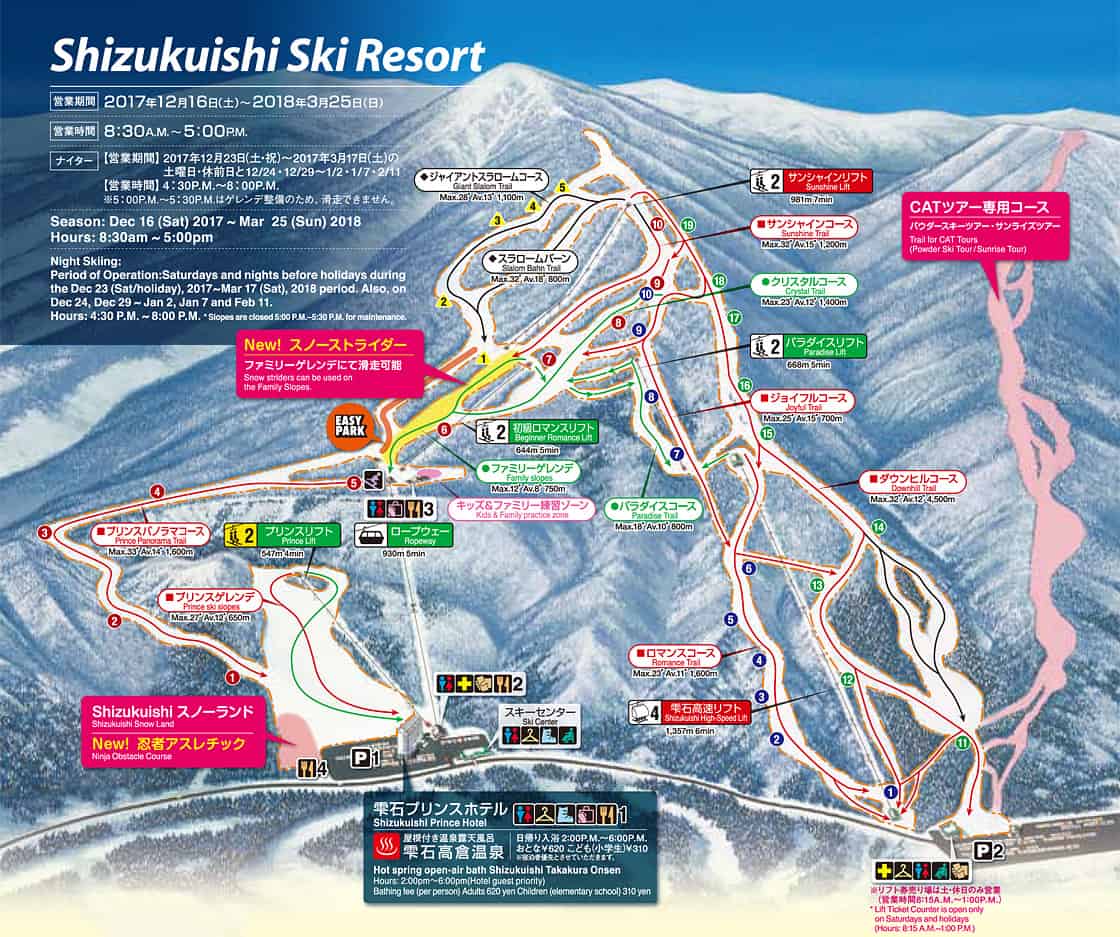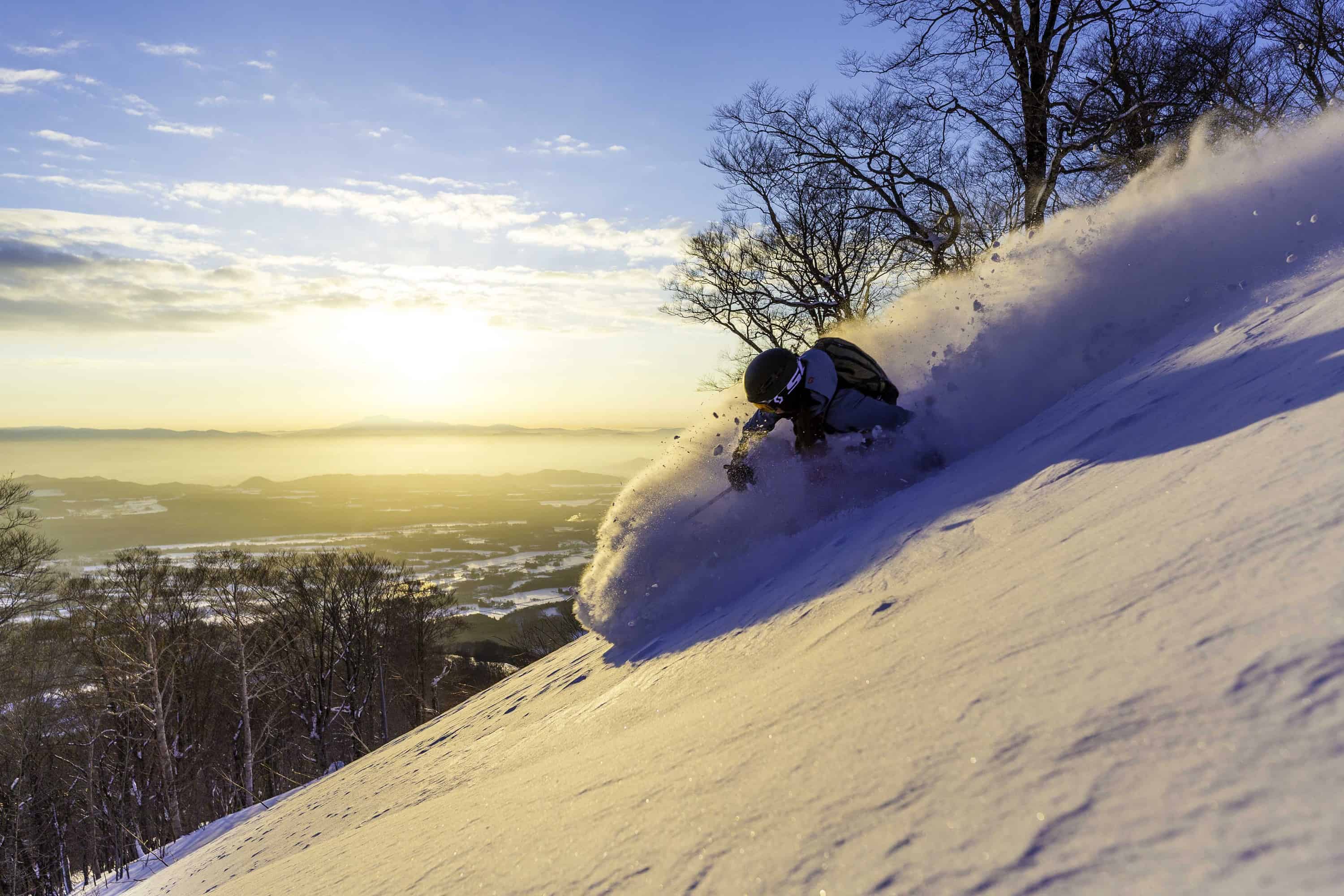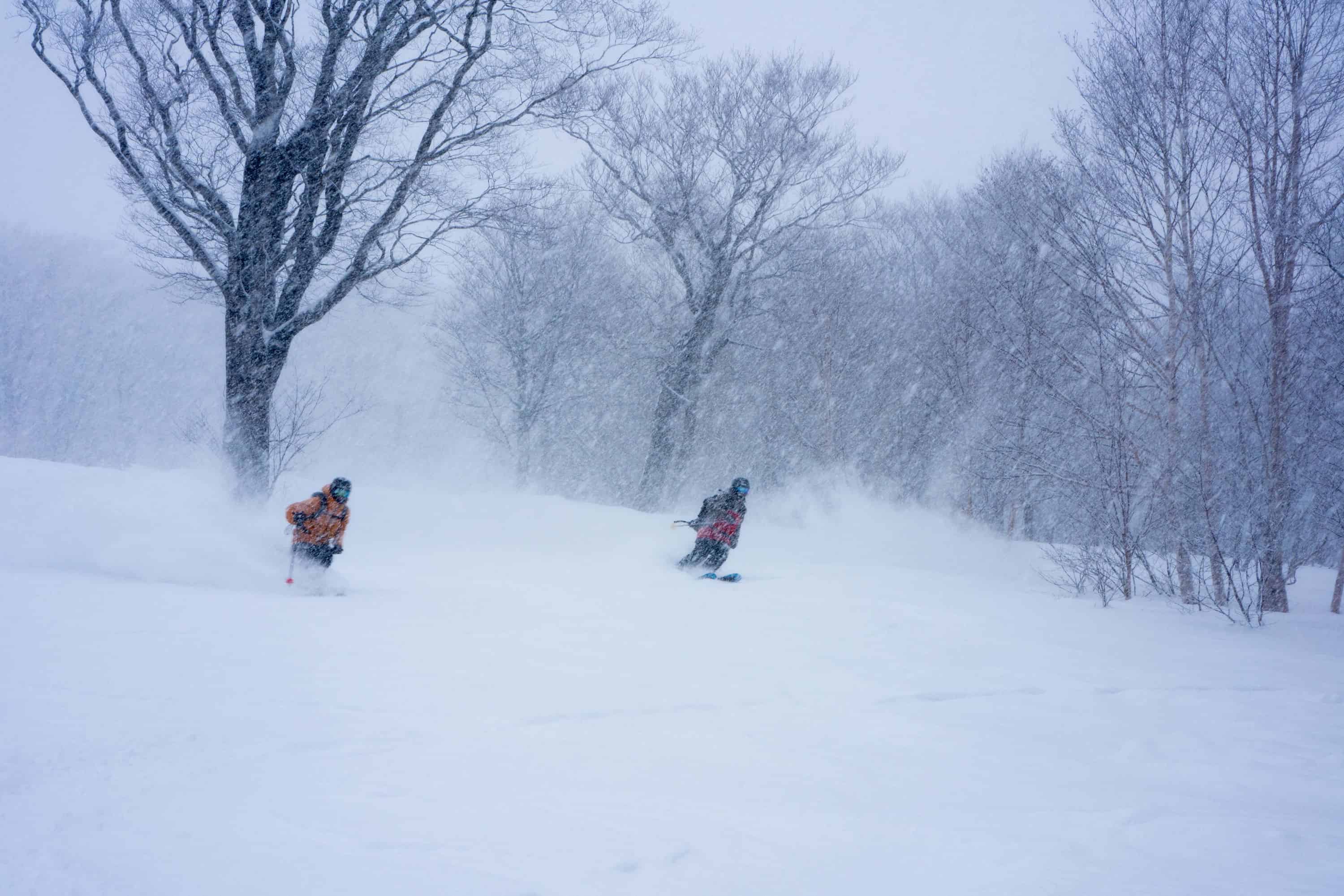 Accommodation
There is no ski village or many other accommodation options to speak of at Shizukuishi aside from the Prince Hotel. The hotel has all bases covered though, with several internal restaurants, a rental outlet, retail outlets and more. Undeniably the biggest attraction here is the Takakura Onsen, a natural hotspring serviced by the hotel that has deservedly been recognized as an onsen heritage site.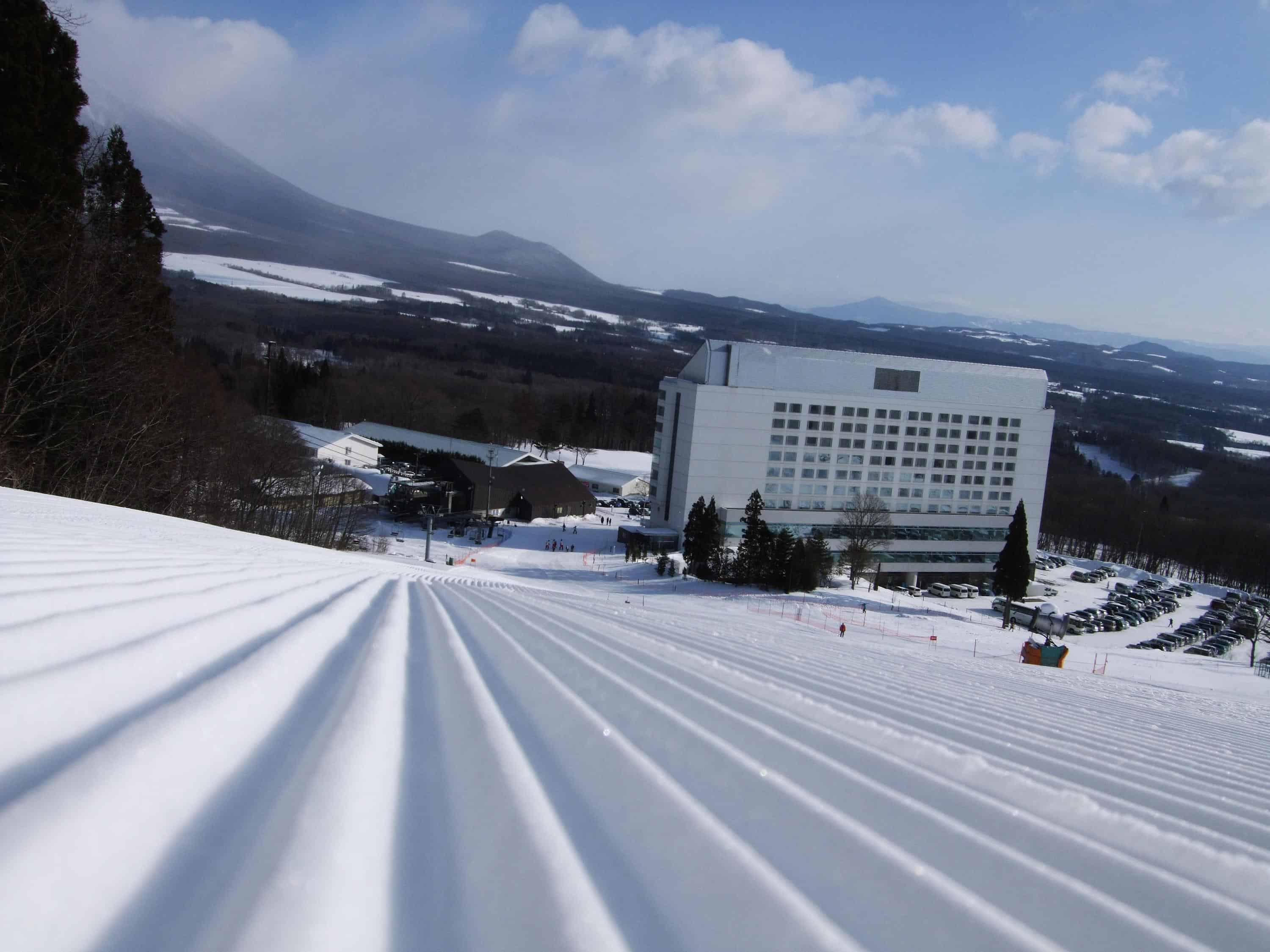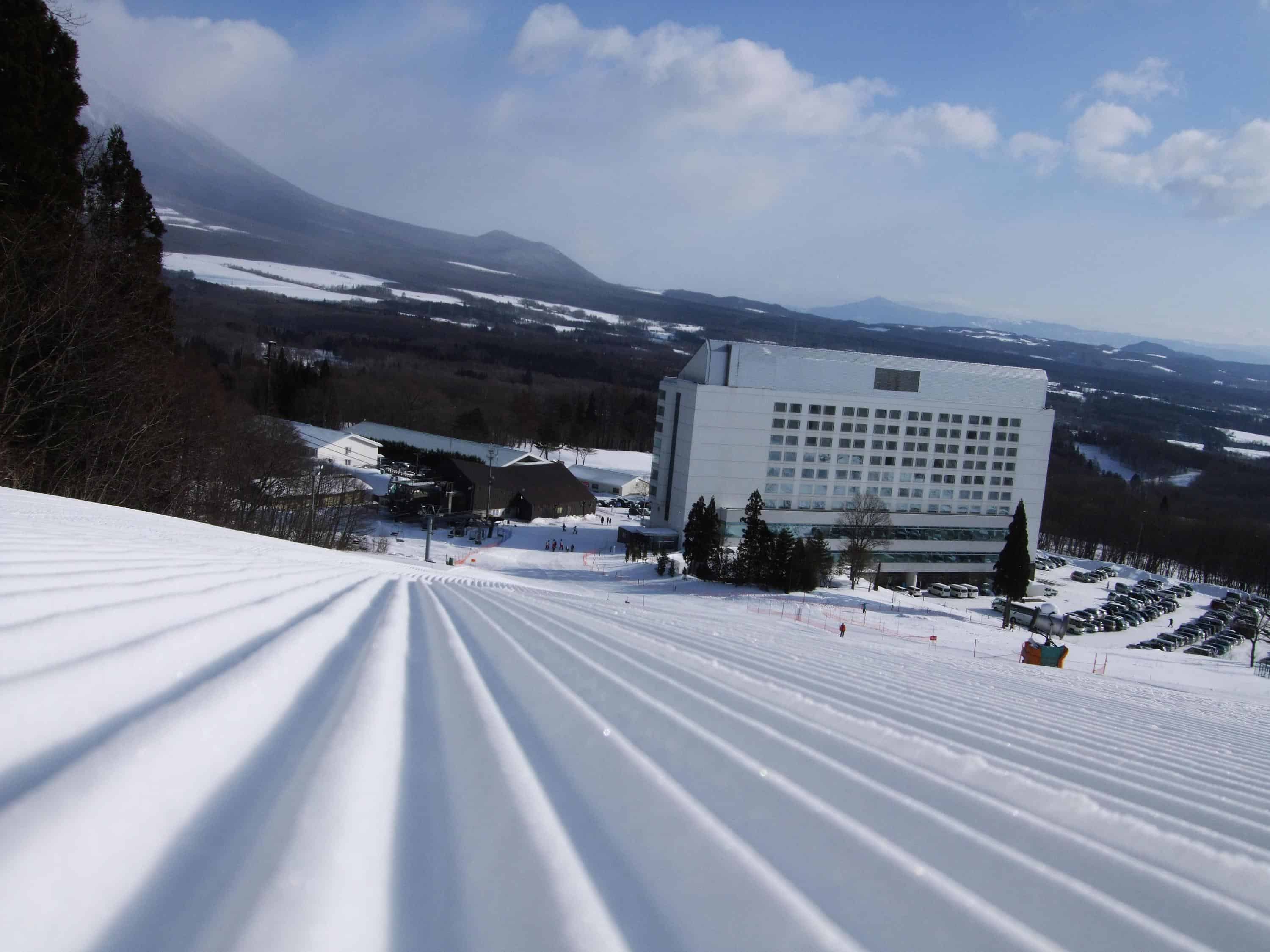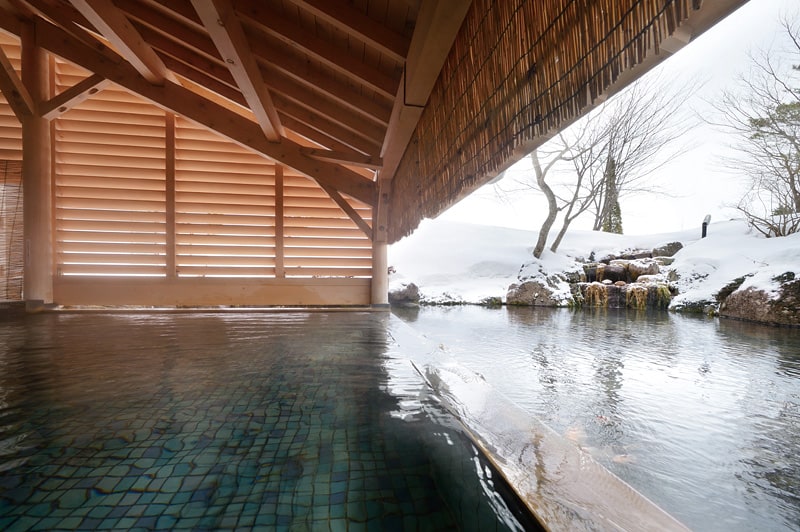 Getting there
Shizukuishi Ski Resort is located in the northern Honshu prefecture of Iwate. Most international travelers will arrive at either Narita International Airport or Haneda International Airport in Tokyo.
Travelling to Iwate from Tokyo is as easy as any other Japanese resort and can be done so by either boarding the Akita Shinkansen (bullet train) or the Tohoku Shinkansen. The Akita Shinkansen stops at Shizukuishi Station and takes around 2 hours 35 minutes. A short 20 minute taxi ride will then take you to the resort. Alternatively, the Tohoku Shinkansen stops at Morioka Station and takes around 2 hours 11 minutes to reach. It takes another 40 minutes by taxi to reach the resort, or hop on one of the many buses organised by the folk at Shizukuishi Prince Hotel from there.
Non-skiing Activities
A rugged and sparsely populated region, Shizukuishi offers stunning views such as that across the valley and up to Mount Iwate.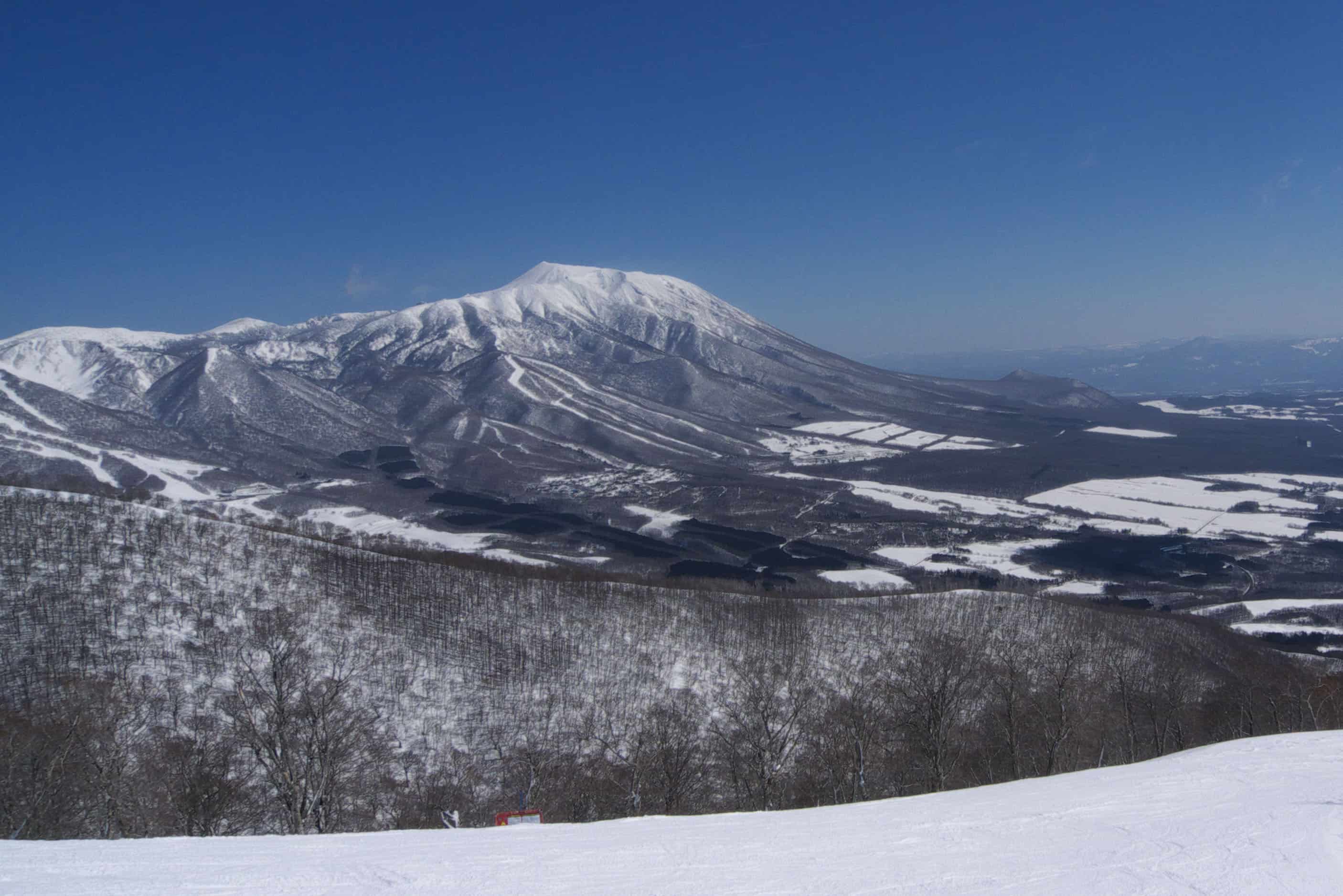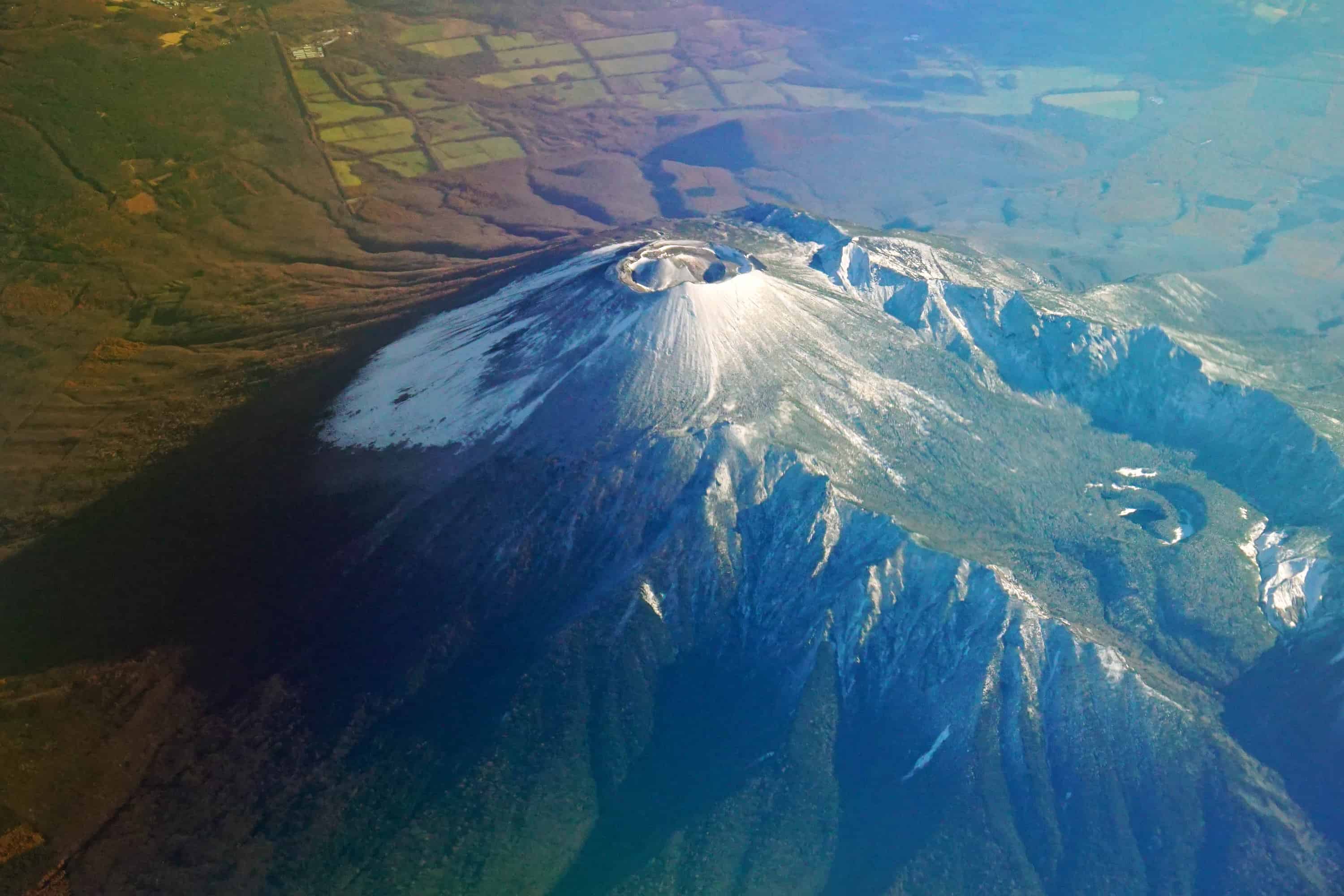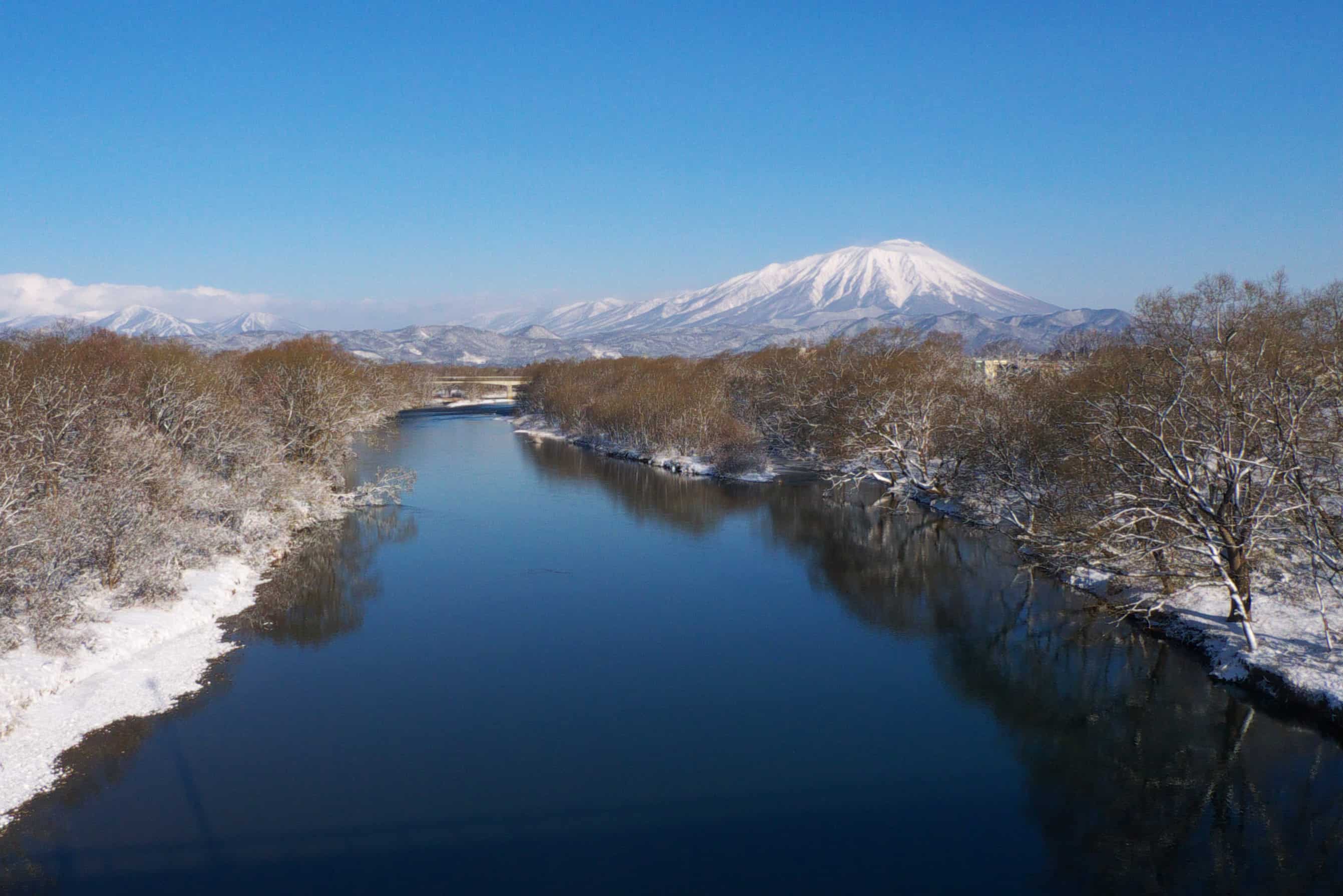 For those looking to truly rest their legs, the 'Asabiraki' sake factory is understandably a first point of call for many, whilst kids will be entertained by the ninja themed 'play field' that's best summed up in the admittedly hilarious video below…
See the video below for how long time friend of Mountainwatch Luke Kneller and others spent a day at Shizukuishi on assignment for Mountainwatch Travel.
If you are looking for a different japan destination for the 2023-2024 season head to Mountainwatch Travel and check the latest  Shizukuishi packages.
 

Mountain Statistics

Ski Season:
Middle December to Late March
Summit Elevation:
1,128 meters
Snowfall Average:
6.6 meters
Longest Run:
4.5 km
Vertical Rise:
702 meters
Numbers of Courses:
11
Number of Lifts:
5 chair lifts + 1 Ropeway
Terrain:
Beginner: 20%, Intermediate: 40%, Advanced: 40%