International Mogul Teams to Train at Perisher
August 4th, 2010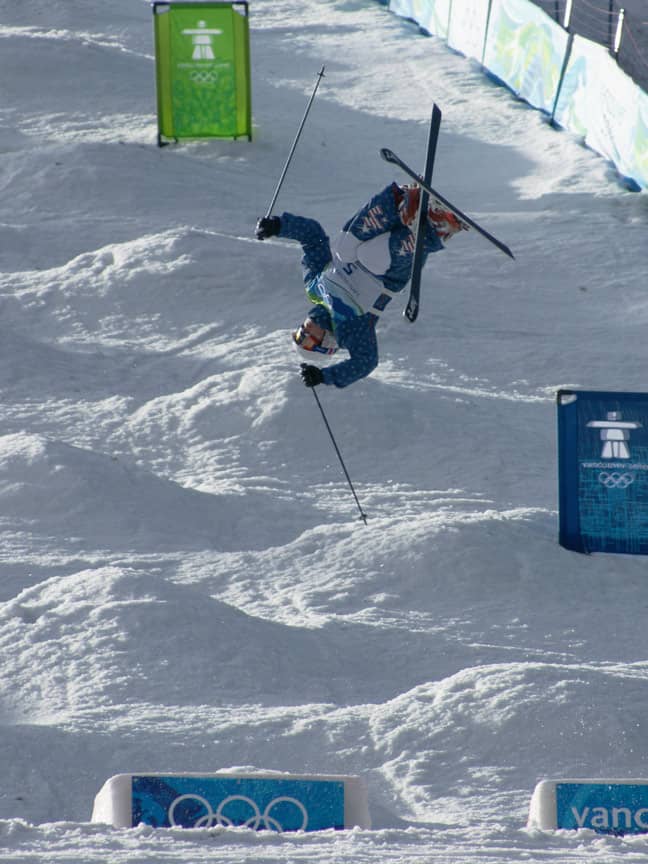 2010 Olympic Bronze Medalist Bryon Wilson of the USA. Image:: Garth Hager
Freestyle Skiing | Don St Pierre
Freestyle skiing teams from USA, Canada, China and Japan arrive Australia this week for mogul training camps to be held at Perisher.
Up to 70 athletes and 25 coaches from around the globe will be training at Perisher in August. This creates a great opportunity for our Aussie mogul skiers to mix it up with the world's best.
"We've been looking forward to a change in training venues and we will enjoy combining our snow training with some training on the Northern Beaches after the snow camp as well," says Head US Mogul coach Scott Rawles.
Typically the US Team operate summer training camps in Chile but this season following the Olympics the US Mogul Team is looking for something different to set a fresh start for preparing for the Olympics in Sochi, Russia in 2014.
US Mogul Team 2010 Winter Olympic Medalists Hannah Kearney (gold)and Shannon Bahrke (bronze) and 2nd in the world Heather McPhie will join Canada's Jen Heil, 2010 Olympic silver medalist and currently ranked number one in the world along with Japan's Tae Satoya, the five time Olympian – gold in 1998 and bronze in 2002 – all on the Perisher mogul course in August. Having these super stars in Perisher will raise the bar for our local girls.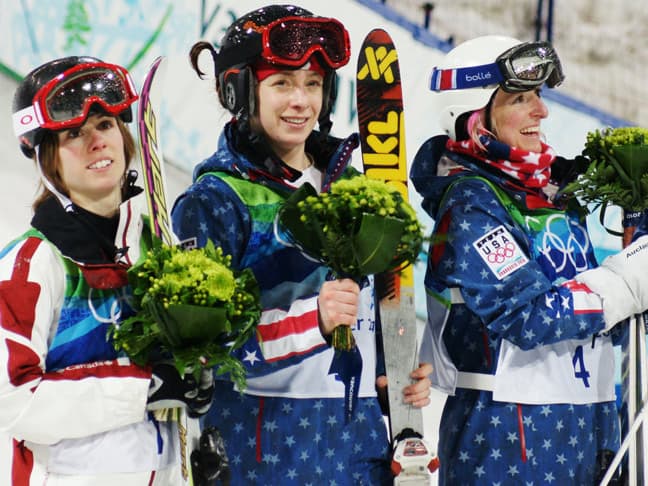 Jen Heil, Hannah Kearney and Shannon Bahrke on the Olympic Podium. Image:: Garth Hager
Our local boys won't be let down either. American rookie and 2010 Olympic bronze medalist Bryon Wilson is ready to rip it up on Perisher's mogul course along with teammate Pat Deneen, the current World Champion. Another legend in attendance will be Japanese veteran Yugo Tsukita; with 15 years on World Cup and over a dozen trips to the podium along with four Olympic Games under his belt.
The mogul course at Persher is known as "Toppa's Dream", named after NSWIS snowsports coaching coordinator Peter Topalovic.
"Perisher has worked hard making snow on the course in July and now with this new fresh snow we're on schedule to build the course for the teams' arrival using a winch cat," says Topalovic. "The athletes and coaches training here won't be disappointed as the new snow couldn't have come at a better time." Perisher has received 55cm over just 24 hours this past weekend.
The mogul course at Perisher is FIS homologated which means Perisher could host a World Cup mogul competition. At 265 meters in length with an average pitch of 27º, Toppa's Dream rivals the course at Deer Valley, Utah where the World Championships are to be held this February.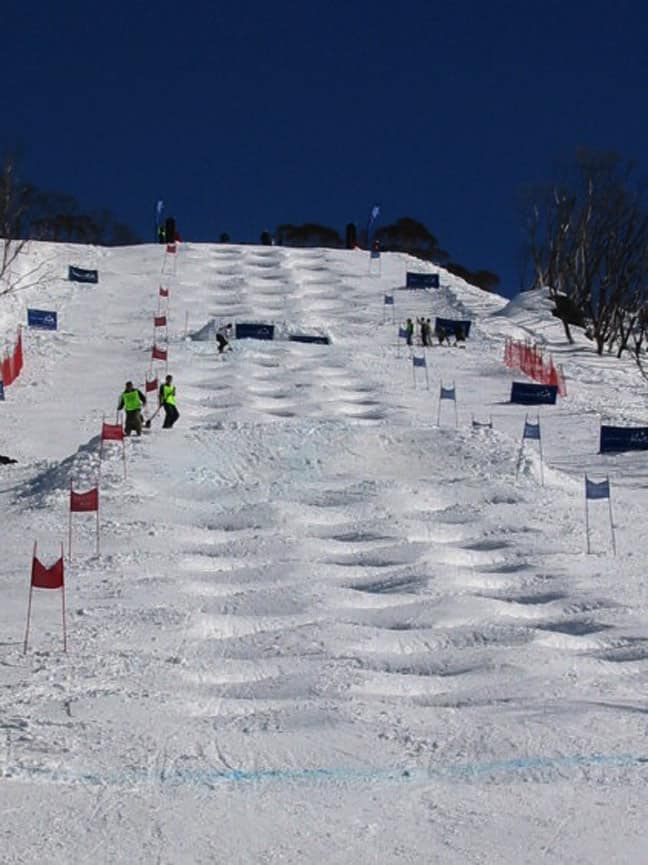 The Perisher Mogul Course. Image:: Peter Topalovic
Hosting international teams is a benefit to our Australian skiers. Reciprocity goes along way when trying to slot in with training programs abroad. For example, the Ski and Snowboard Australia Development Team runs training programs at Park City, Utah, home of the US Ski and Snowboard Team.
During a huge gap in the World Cup Mogul Schedule in January between China and Lake Placid, Steamboat will be home for the Australian Mogul Team including 2 X Winter Olympic Medalist and 4 X World Title holder Dale Begg-Smith. Australian coach Steve Desovich says "the Australians are well received in Steamboat and the course is always well maintained." So it's little wonder the Steamboat Team is well looked after here in Australia.
Be sure to set your sights on getting to "Toppa's Dream" for the first two weeks of August and check out mogul skiing at it's best.
Thinking of heading to Perisher to check out the world's best in action? keep track of the snow with the snow cams, daily snow reports and forecasts
Perisher forecasts,
snow reports and
live snow cams.