Japan Snow Forecast, December 31 – Prolific Powder To Usher in The New Year
December 31st, 2020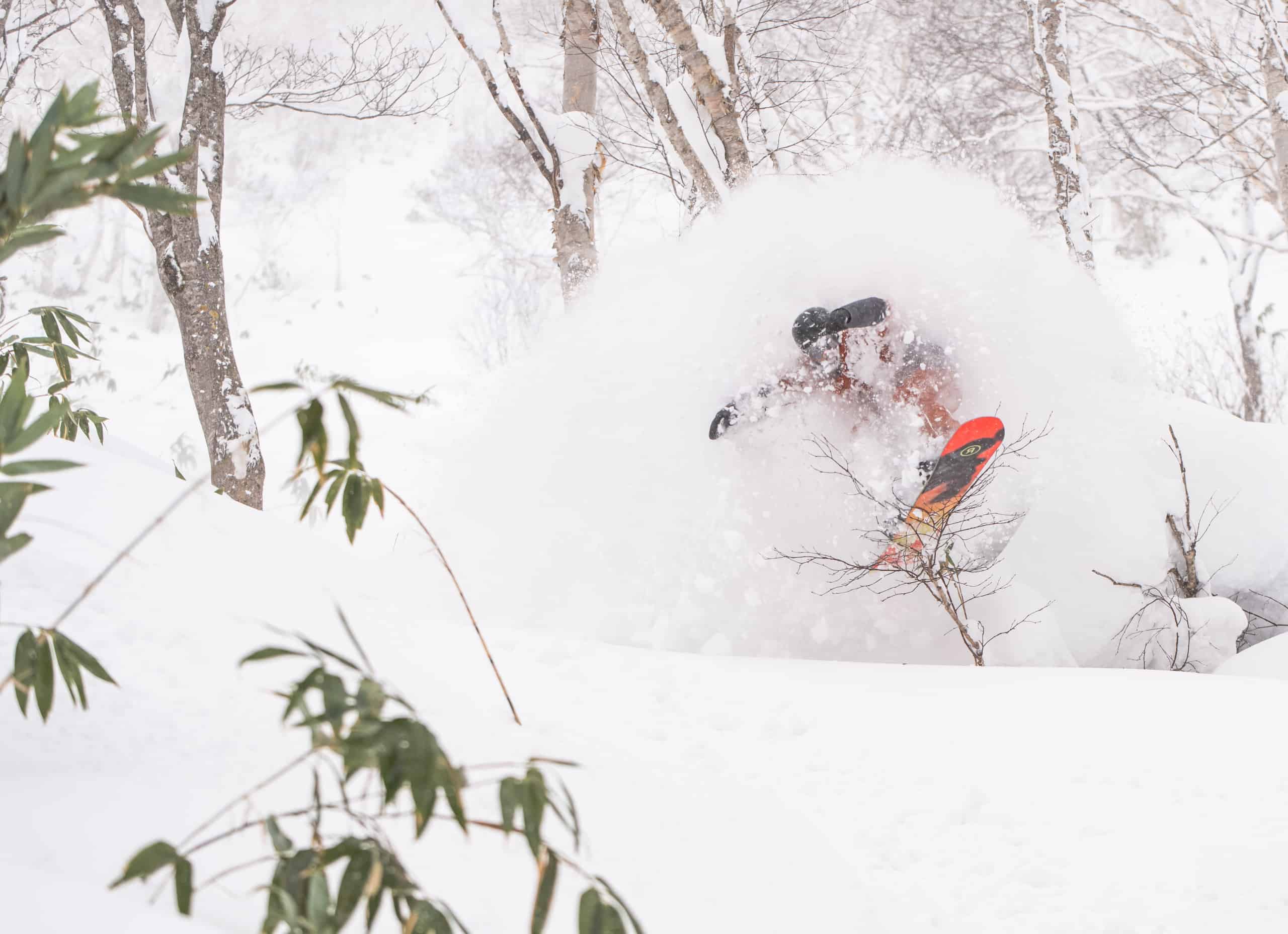 Mountainwatch | The Grasshopper
Valid Thursday 31stDecember to Thursday 7thJanuary
Kon'nichiwa, Yoi otoshi o omukae kudasai. Hello and Happy New Year!
It's been a while, but I've now awoken from an extended hibernation to bring you weekly snowlights and weatherlights for the Japanese snow season.And what a time to awaken, because this week's forecast is simple – lots of powder!
That archetypical Japow Machine will crank this week with freezing W-NW winds dropping high quality blower powder over Honshu and Hokkaido almost every day. The heaviest falls will be over resorts in central Honshu, especially today into Saturday where around 50-70cm should accumulate, while consistent light falls over the western half of Hokkaido should see 10-20cm accumulate there.
There will only be a small blip on Honshu during Monday and Tuesday as a low-pressure system bowls past on the Pacific side. Winds will swing around to the S-SW, causing snowfalls to back off and clear for a time while temperatures warm marginally. Hokkaido resorts will also see a similar disruption to their snowfalls later on Tuesday and Wednesday.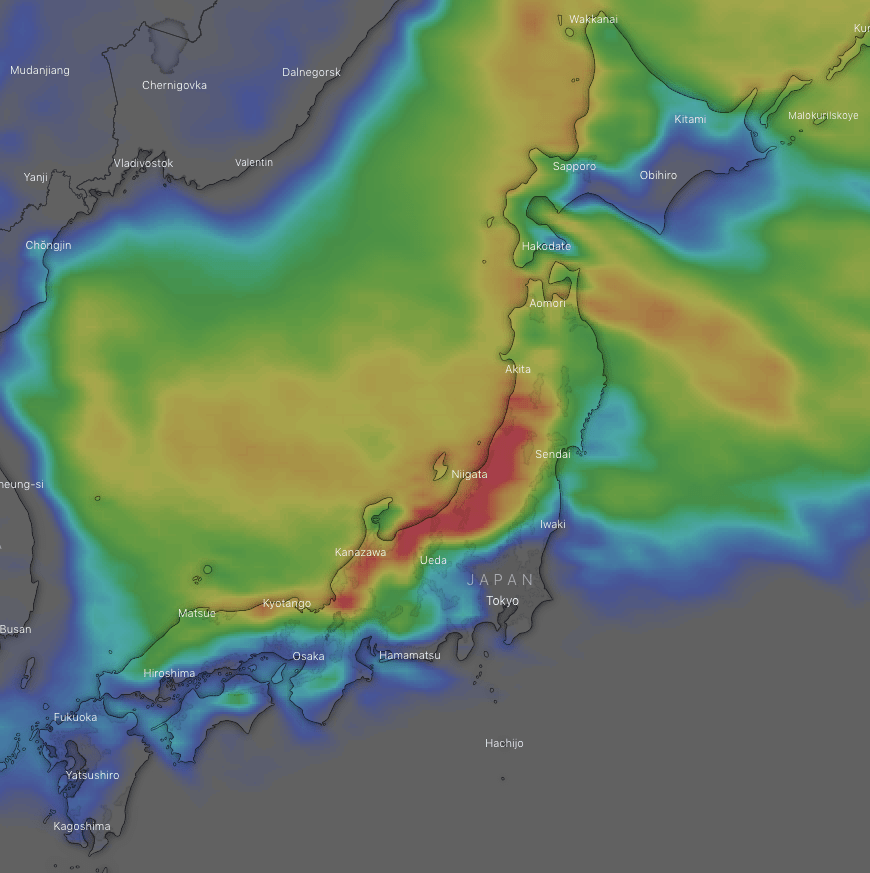 Fortunately, the passage of the low will suck in a fresh surge of freezing northwesterlies next Thursday, bringing more heavy falls of powder to Honshu and light-moderate falls to Hokkaido through into next weekend.
Have a great week, see you next Thursday!