Japan Snow Forecast, February 11 – Sunny Skies Before A Wet & Ugly Monday, Then Another Huge Storm Cycle
February 11th, 2021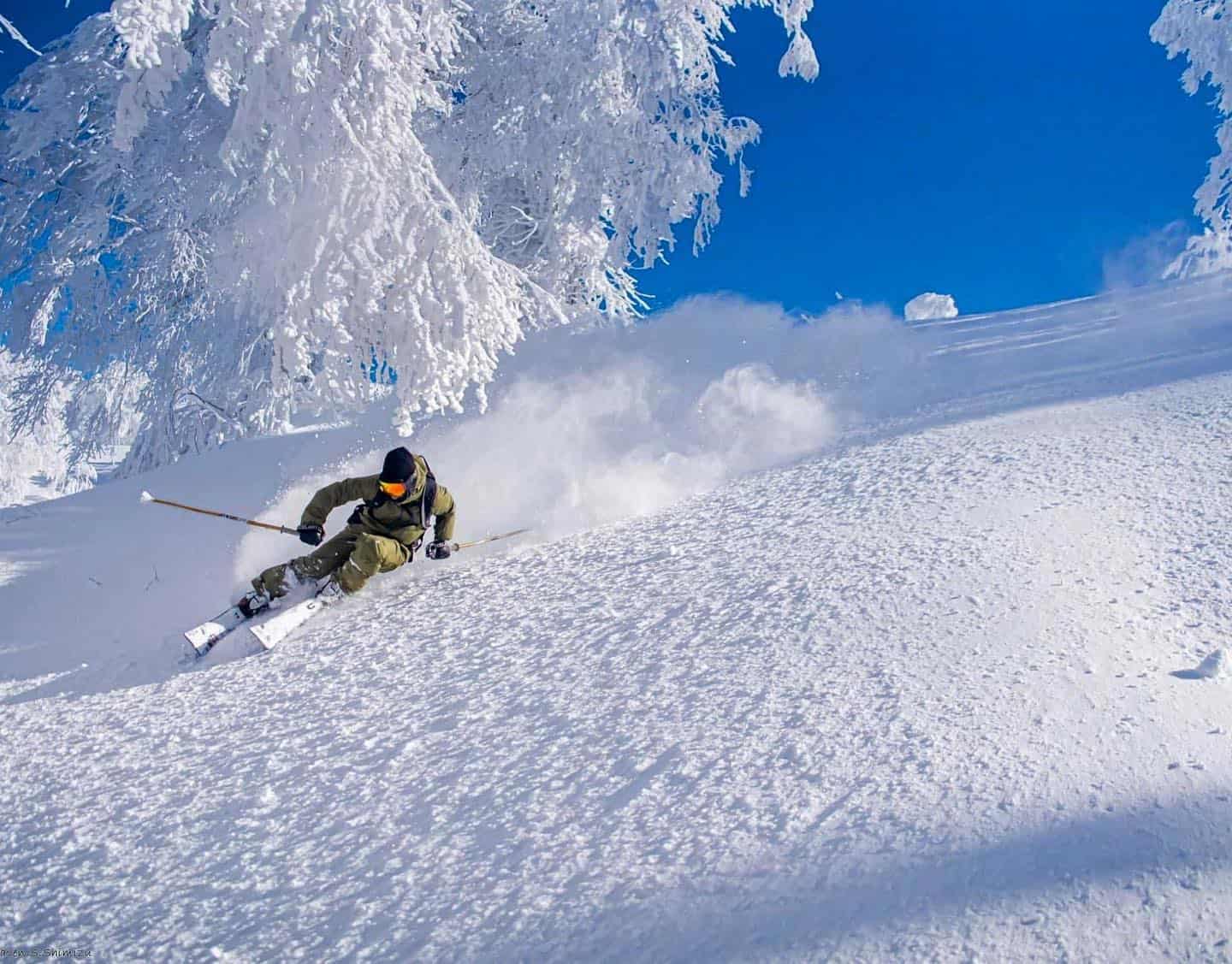 Mountainwatch | The Grasshopper
Valid Thursday 11th February – Thursday 18th February
As expected the Japow Machine kicked into gear late Sunday and has loaded 1.5-2m+ over many resorts across Japan. Suffice to say there has been a lot of digging going on! With a little more snow still to fall, this storm cycle is only now coming to a close today. 
This Friday and weekend will bring plenty of sunshine and light, warm winds for those who fancy fair weather conditions. Monday, however, will be ugly and won't fancy anyone.
Once again the Japow machine will spark up during Tuesday, with another storm cycle that should last until next Friday, dumping yet another massive load of high quality Japanese powder.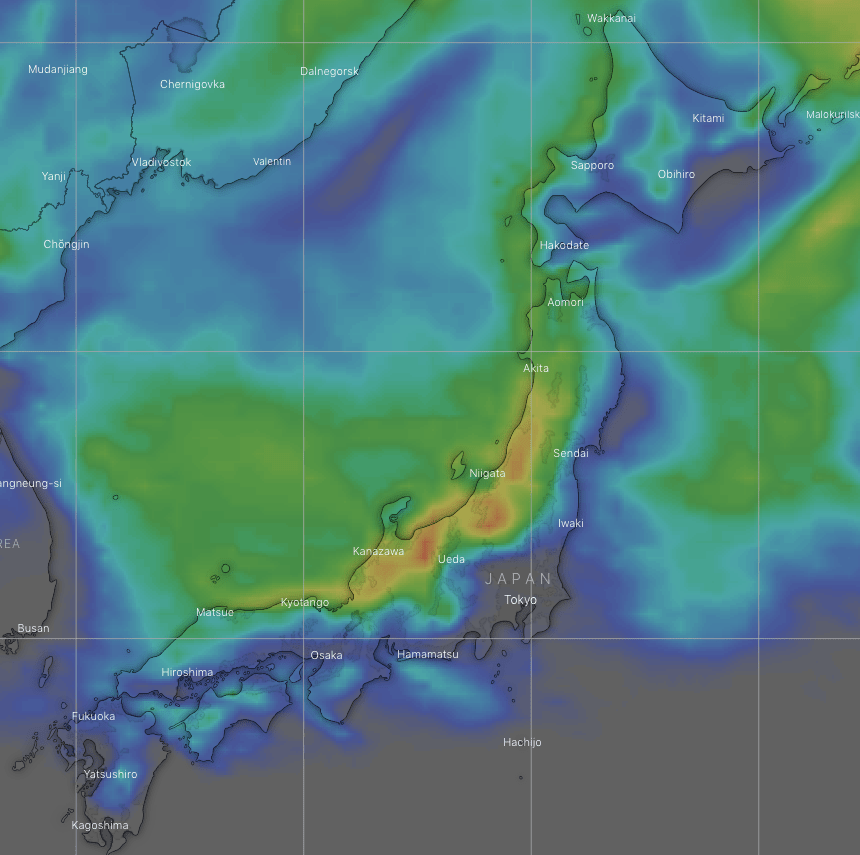 This epic storm cycle will finally come to a close today, but not before decent snowfall over central Honshu before brekkie this morning with heavy falls especially over resorts like Tenjindaira in the southern Echigo Mountains. Light snow showers over the country will then gradually fade away as cold northwesterlies start to abate and high-pressure builds.
Friday will bring rare sunshine to northern Honshu and Hokkaido, with just a thin veneer of high cloud over Central Honshu. With winds also light, it'll definitely be the day to hit it. 
This weekend will also be one for the fair weather warriors as a mild W-SW flow over the country brings warm temps and partly cloudy, partly sunny skies.
Monday will be ugly! A pair of low's straddling Japan will drive warm, fetid southerlies over the country with half a day or more of rainfall. Heavy falls are likely, especially on the Pacific side of Honshu.
What goes up must come down, and that'll certainly happen on Tuesday. Temperatures will come tumbling down as cold westerlies descend over Japan, bringing mostly light-moderate snowfall, although it'll cough and splutter through the day on Honshu.
The coldest air hits Tuesday night, with heavy snowfall on Honshu and moderate falls on Hokkaido all the way through Wednesday, next Thursday and possibly next Friday too! Winds could really get up there, especially over northern Honshu, so keep an eye on that.  
That's all from me this week guys, have a great week and see you next Thursday!