Japan Snow Forecast, February 18 – More Snow Today and Next Week, But a Rollercoaster This Weekend
February 18th, 2021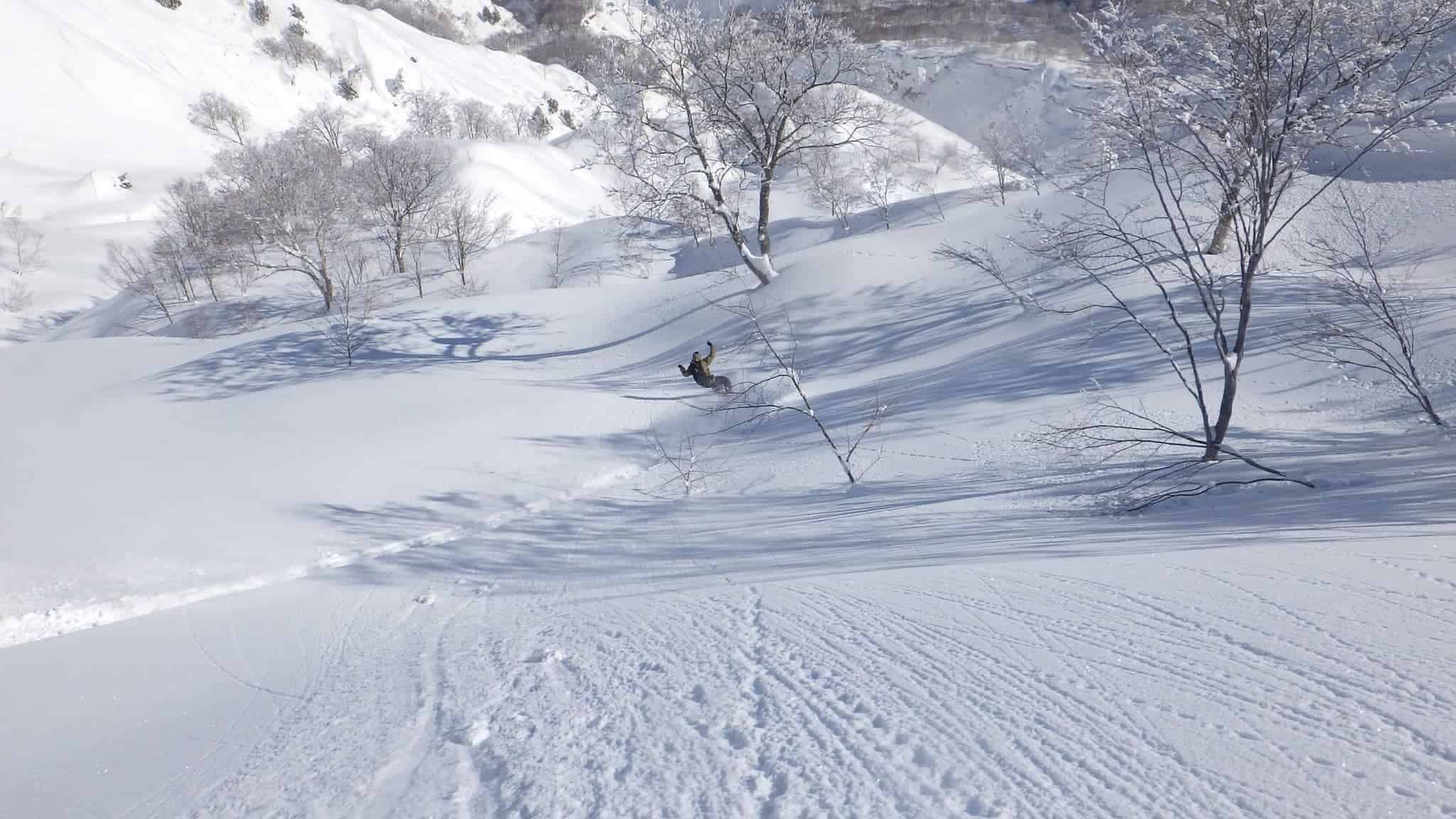 Mountainwatch | The Grasshopper
Valid Thursday 18thFebruary – Thursday 25thFebruary
It's been a rollercoaster of a week that saw sunshine turn to torrential rain on Monday before a blizzard rolled in on Tuesday. Snow reports yesterday morning ranged from 20cm to 120cm across the country, and JMA's snow analysis certainly backs this up.
Snow will clear Friday, but then the rollercoaster will continue as series of lows bring a mix of weather and fluctuating temperatures, particularly to northern Honshu and Hokkaido. Fortunately, the Japow machine will crank up on the backside of one of these lows and snow will come dumping down during Tuesday before eventually clearing late Wednesday and early Thursday.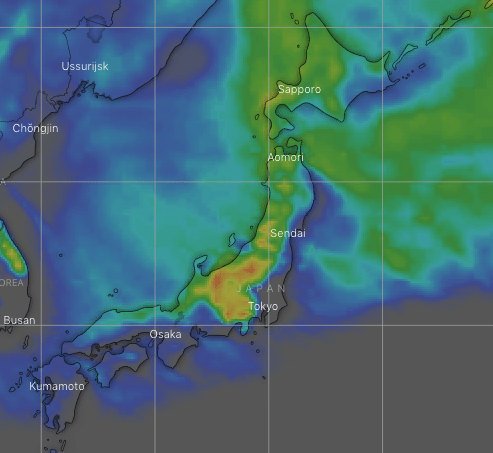 Forecast
Heavy snowfall continues today as freezing NW winds batter the country. Snow will ease Friday morning and clear from central Honshu where clouds will part for a fine afternoon.
Talk about a rollercoaster, this weekend will have it all as a couple of lows pass over the north of the country, bringing fluctuating temperatures and surges in weather. Northern Honshu will see periods of heavy rainfall throughout the weekend, while Hokkaido turns warm & wet for most of Saturday before cold temps and snow return that night for decent snowfalls through Sunday. Meanwhile, central Honshu will remain mostly clear and sunny apart from a period of rain Saturday night.
Another low will spread heavy rain over Honshu during the second half of Monday. Fortunately, this is one of those lows that crank up the Japow Machine, and we'll see cold northwesterlies swoop down over the country in the early hours of Tuesday with heavy snowfall.
Snow will eventually clear from south-to-north as high pressure drifts over the country during the second half of Wednesday and the first half of Thursday.
Extended outlook
Looking further ahead, next weekend looks very ugly! There's good consistency between models that a low from warmer southern climes will ravage the country with heavy rain. We should see some cold air and snow on the backside of the low later on Sunday, but at this stage it doesn't look like one of those lows that really crank up the Japow Machine, and snow totals may be small.
Another low may pass over the country during the middle of the first week of March, but this time originating from not-so-cold climes. We could still expect another period of rain, but this time it should be followed by better snowfall over the course of a day or two.
That's all from me this week guys. Next Thursday's forecast will be the last of the season. It has been a terrific season in terms of snowfall and snow quality, above average for sure, despite the obvious travel restrictions. Hopefully we'll all be back on the slopes in Japan next season. See you next Thursday!