Keep It Cool – New Environmental Program Launches in Jindabyne
May 18th, 2020
Mountainwatch | News
Jindabyne filmmaker Lucas Wilkinson has just released details of his new environmental initiative, Keep It Cool, a not-for-profit organisation based in the Snowy Mountains of New South Wales.
As the name suggests, the goal of Keep It Cool is to tackle climate change and the plan is to do it through tree-planting. Trees that not only help draw down carbon from the atmosphere, but, "Trees that create new habitats for wildlife and beautify the natural environment. Trees that will help keep our planet cool."
Lucas, a born and bred Jindabyne local, is a passionate lifetime skier and environmentalist, his time spent in the mountains here and abroad the catalyst for starting Keep It Cool. Mountainwatch caught up with Lucas in Jindabyne over the weekend to see what Keep It Cool is all about.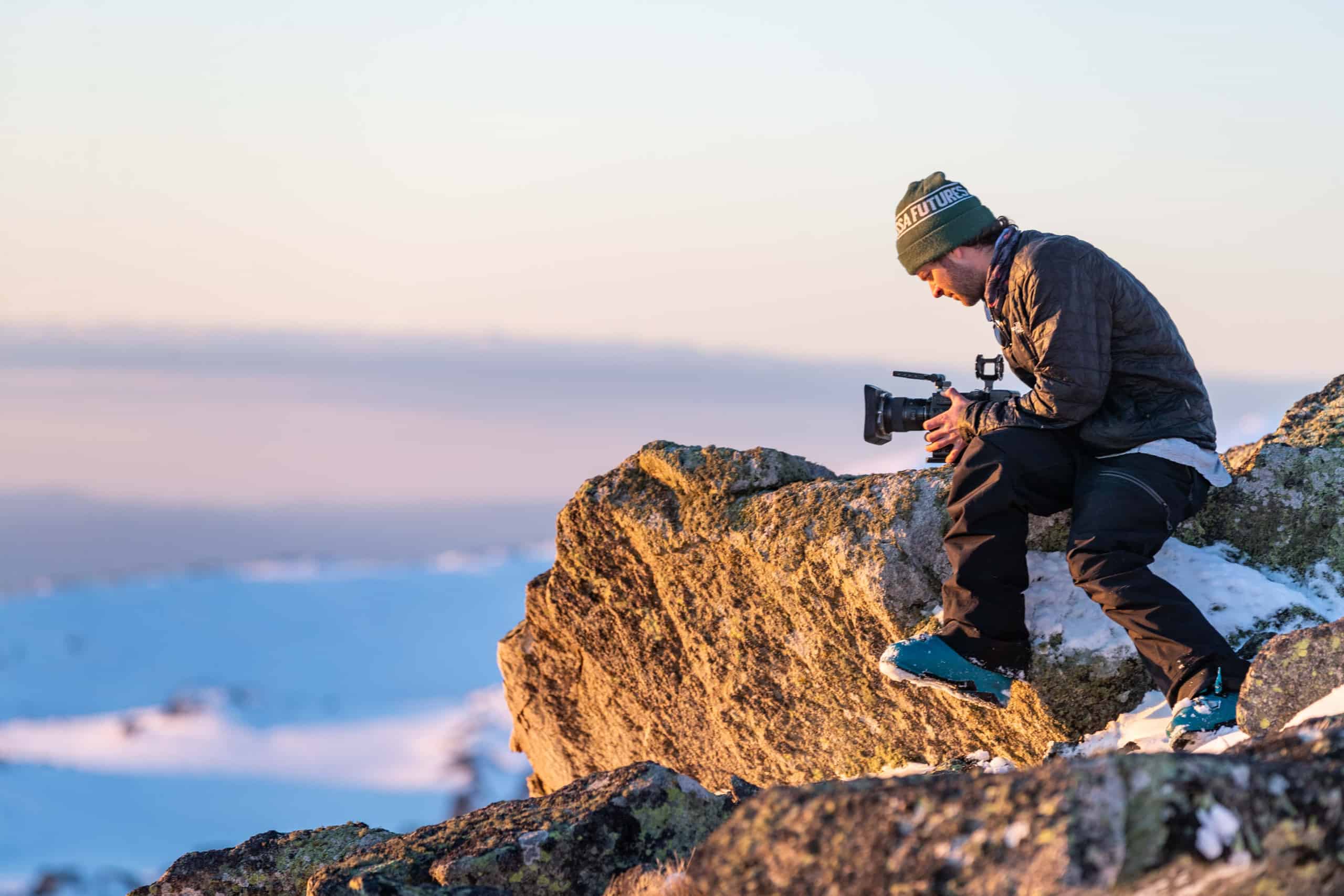 MW: Lucas you've just launched Keep It Cool. What is the motivation behind the program?
Lucas: The mountains and nature have given me so much and it's a way for me to give something back. Planting trees was the most logical way to give back as it is direct action and has a visible result.
Did you just wake up one morning and think launching a program to fight climate change would be a good idea?
Pretty much. I thought I either I do it now or I'd wait for someone else to do it. The response has been good – all my friends live in the mountains and love it. They want to look after the alpine environment and this is way we can do that.
 And your local area, the Snowy Mountains, is the initial focus of the program?
Yes, I'm starting in the Snowy Mountains and moving forward, looking at working in other alpine areas around the country and then ultimately around the world.
Keep It Cool is all about planting trees. What else does it involve?
Number one is raising money to plant trees, second is building relationships with local landholders to develop sites to plant the trees.  An underlying goal is to build a community of winter and outdoor enthusiasts who want to get involved and give back. Raising awareness and educating people about the importance of looking after our environment.
How are you going to do it?

I'm already underway with the launch and we're already working with public lands and private landholders to secure planting sites. We're trying to raise community donations through the website and social media and build partnerships with brands and companies that align with our values.
How do those partnerships work? Will it be a sponsorship arrangement?
There is a financial aspect, but also offsetting their operations and travel and community building through their networks
You've pretty well been a one-man show to get the program started, but you'll need help as Keep It Cool grows. Are there any other people involved?
At the moment is all me, but over the next few months I'll be assembling a team as well as a board of directors.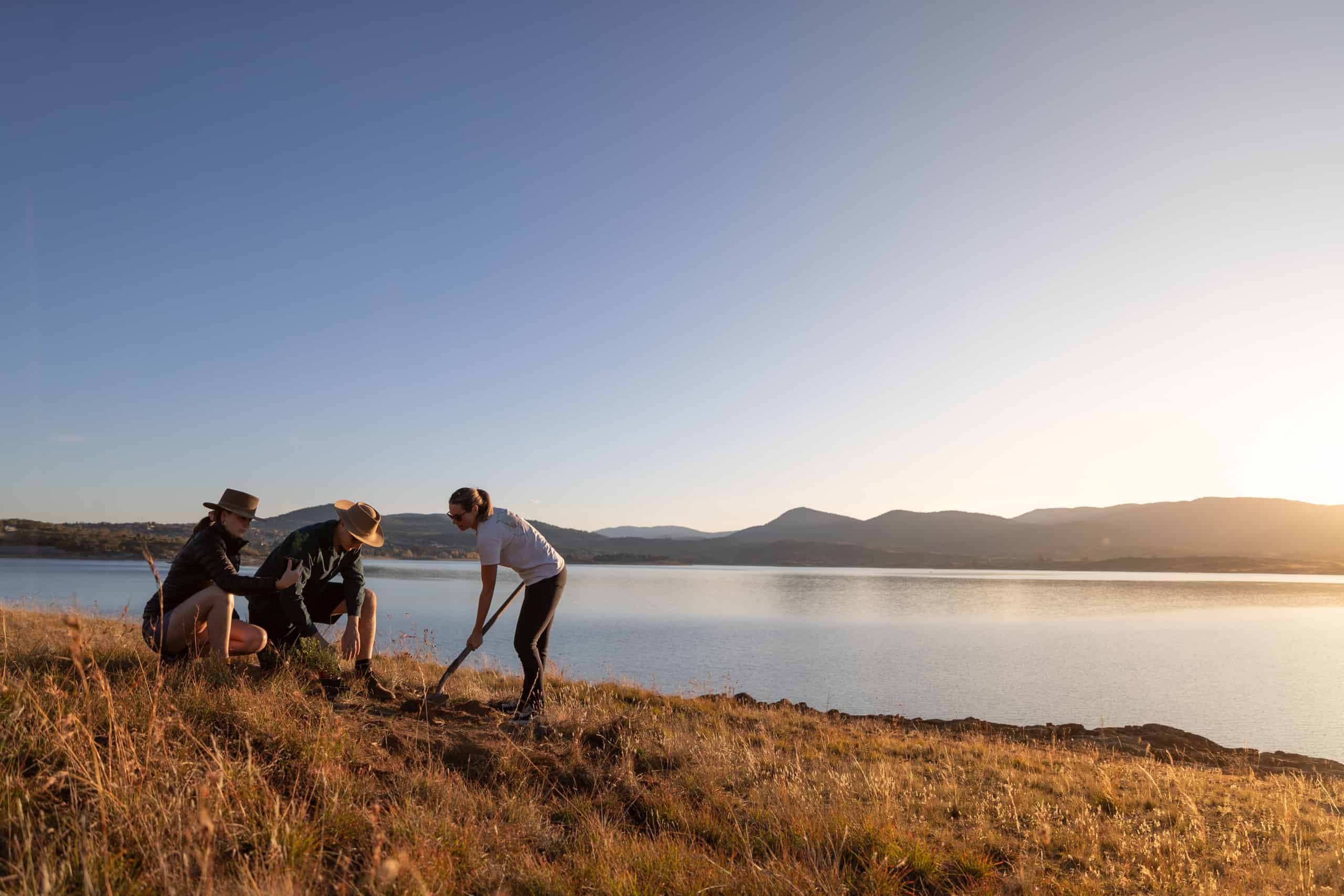 You're also taking a scientific approach,  working with ecologists – is this to ensure you plant the right trees in the right place? I imagine you need to plant different trees on the Alpine Way to what you'd plant out on the Barry Way?
I had help and advice from ecologist Liz MacPhee. She is my go-to for species recommendation etc. and you're right, the ecology changes dramatically in the Snowy Mountains so it's important to have the right plants in the right spot. One, because they have a better chance of survival, and two, they will create a more natural ecosystem and habitat for fauna.
This is a direct-action model for people to get involved either through donations or actually getting their hands dirty and planting trees. Do you have a goal on the number of trees Keep It Cool wants to plant?
The goal for the first year is planting 5000 trees, then doubling that every year with the ultimate goal of planting a million trees in the Snowy Mountains. We'll have our first planting in spring 2020.
That's a lot of trees! Are you going to get involved with the local schools?
Yeah, I want to work with JCS (Jindabyne Central School) and Snowy Mountains Grammar and other schools in the area to get a program together, get the kids involved and educate our future leaders about the importance of protecting the environment. From everything I've seen, our younger generation in this region is already pretty switched on with all of this and I just want to help those forward-thinking ideas blossom.
Thanks Lucas, nice to have something positive to talk about rather than stressing about Covid19.
Yeah, it is what it is, but hopefully I'll see you on the hill this winter.
For more information on Keep It Cool head to www.keepitcool.org.au for all the details on how you can be involved.