Liberty Skis First Demo Day
June 30th, 2010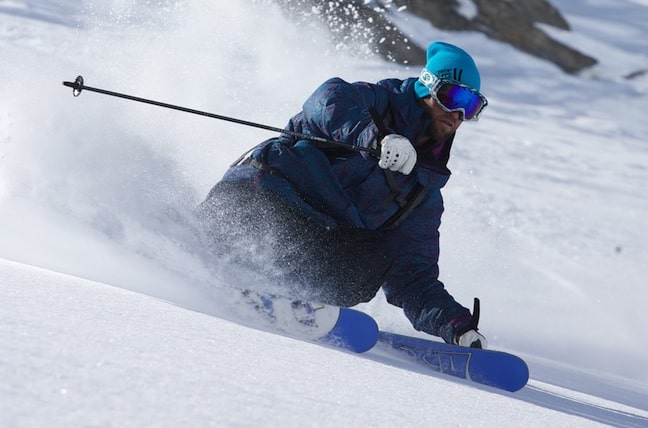 Liberty Team Skier Simon Blondel
Press Release
Liberty Skis announce their first demo day in Australia to be held on the 12th July at Perisher. Liberty Skis come to Australia after winning a swag of international awards and are excited to provide the Australian public with their first chance to come and test drive the difference of their premium, innovative all mountain skis.
The first company to use bamboo in their skis, Liberty remains the ONLY ski company to use bamboo in all of their skis. Bamboo is strong, light, eco friendly, and gives the skis a unique stability and liveliness not found with any other material. Team rider for Liberty Skis Andrea Berchtold explains, "bamboo creates a very responsive ski that holds its strength throughout your turns and releases energy back to the skier. I am excited that skiers in Australia will be able to test this innovative technology at our demo day, its going to be a lot of fun."
Liberty Skis invites you to come and test drive their award winning skis on Australian snow for the first time and feel the Liberty Skis difference. The full Liberty team will be on hand including the godfather of Australian free skiing Andrea Berchtold and big mountain skier Simon Blondel.
Note: More demo days to be announced. Keep up to date with Liberty Skis' upcoming demo days, news and events on their Facebook page; www.facebook.com/libertyskisaustralia.
Need to know what the weather is going to be like in Perisher for the Liberty Skis Demo Day? Mountainwatch.com has so many ways for you to stay snow-updated:
SNOW iPhone app & mobi site
SNOW widget for desktops and websites
Perisher snow cams, daily snow reports and forecasts
Perisher forecasts,
snow reports and
live snow cams.