Local Knowledge – The Go To Runs In Your Resort
June 17th, 2022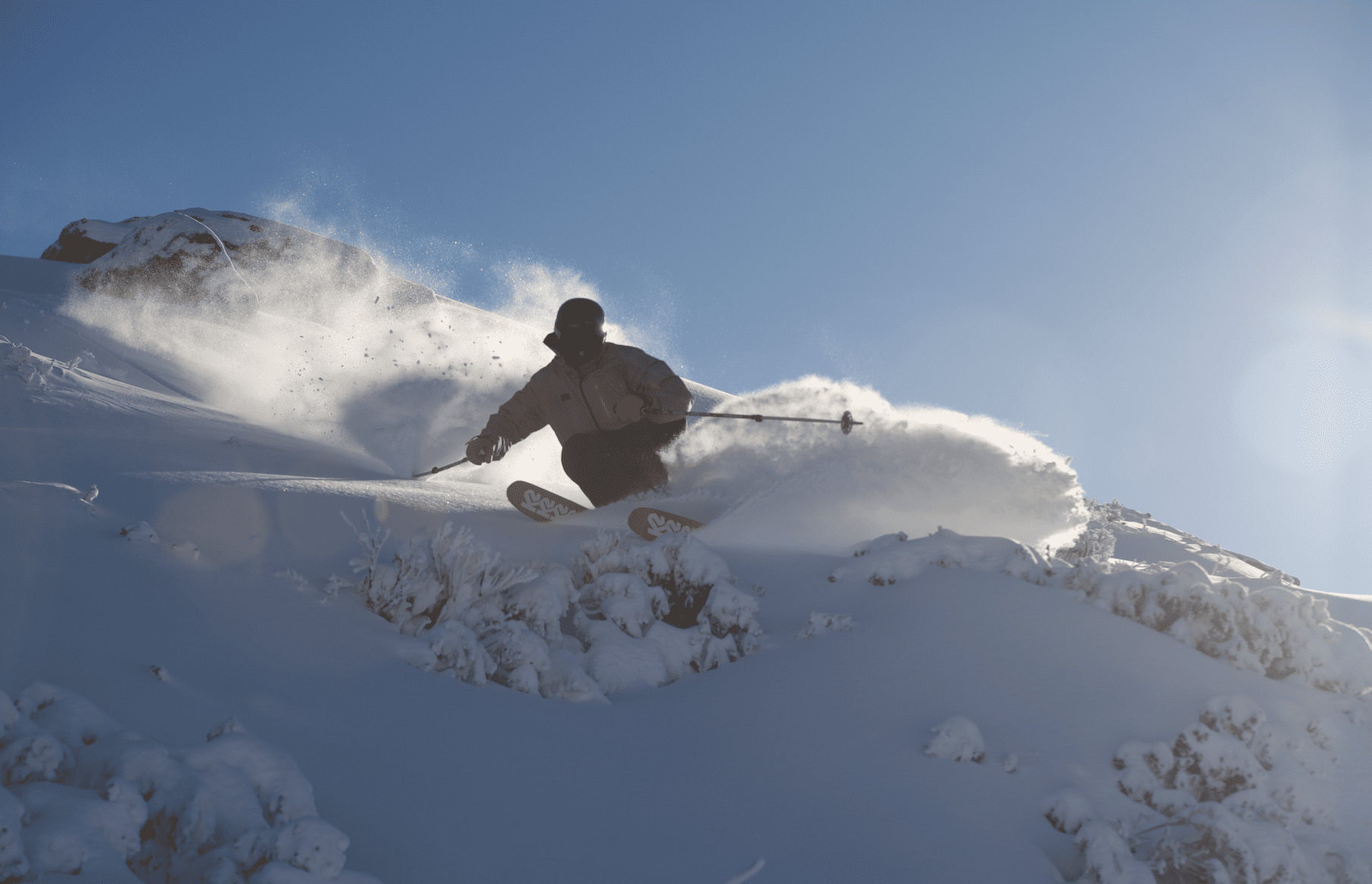 Mountainwatch | Chillfactor Magazine
This story is from the 2022 issue of Chillfactor, Australia's premier ski magazine
Every resort in the world has them, the iconic "go-to" runs that locals and in-the-know skiers head for when the conditions are right. There are a few "go to" runs in each resort, runs that are at their best when the wind is a specific direction or when visibility is poor or a semi- secret hard-to-get-to gem on a bluebird powder day. Too many to name and everyone has their favourite, but here are a few of the iconic runs you'll find in our major resorts.
Interceptor, Perisher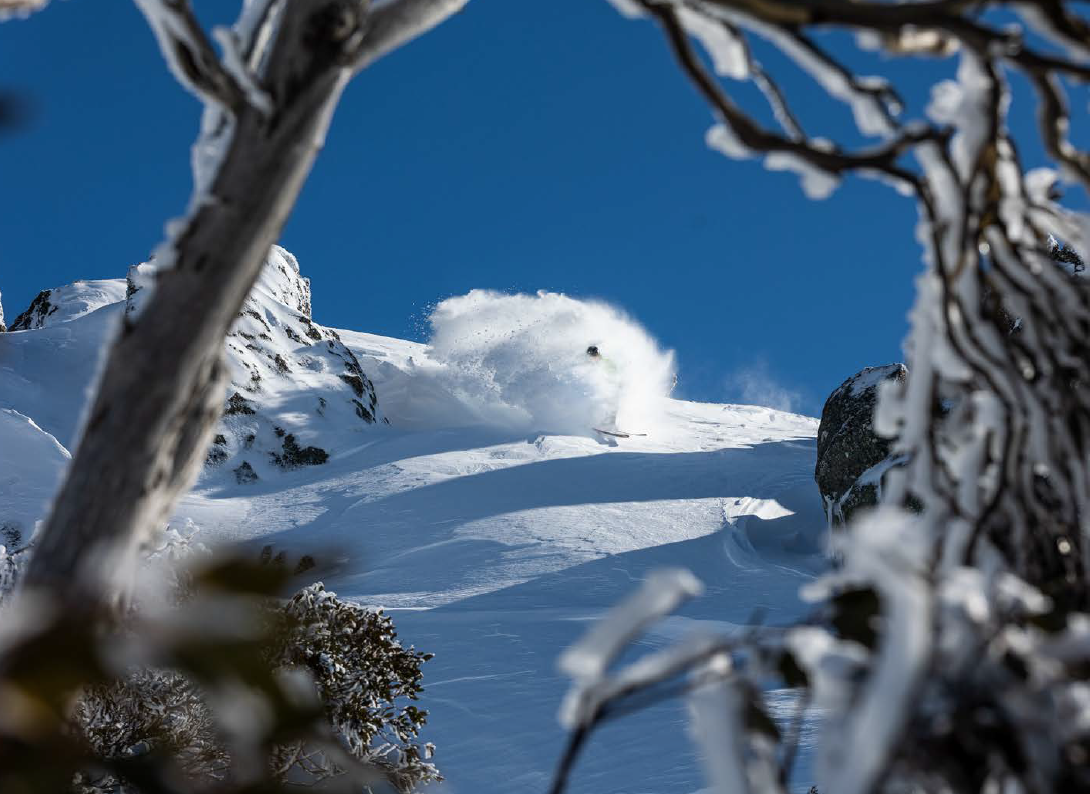 One of a few go-to runs in Perisher that are a long way from Front Valley, the top of the Interceptor offers a choice of lines either side of the top station. It's a bit of a mission to get to and two days after a storm the hidden spots still have lines and you're more likely to get that classic post-storm bluebird day. A little bit of wind buff will make sure you're not hitting the bottom after that 15cm Aussie "dump". This particular face is around the corner from the top of the chair and faces southeast so it loads with snow from the NW winds that bring the classic winter storms. Lucas Wilkinson finding the goods. Photo: Perisher.
The Dark Side, Falls Creek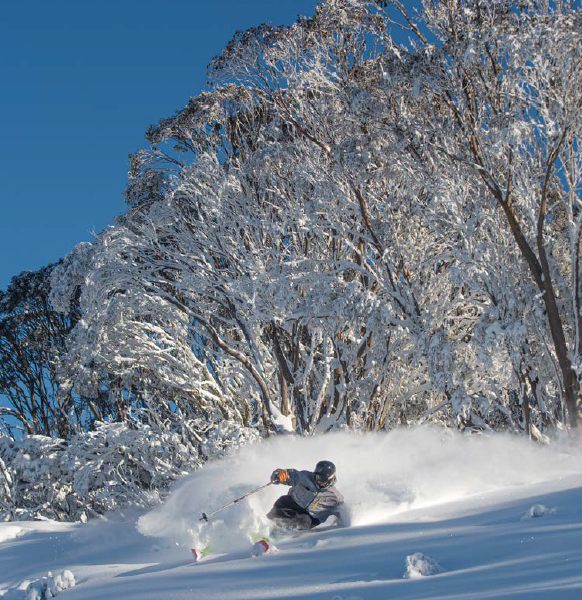 Darkside is located in the Sun Valley at Falls and it is often loaded by a north westerly wind, the motherlode storm in the Northern Victorian Alps. Its south-east shady aspect means it gets a little morning sunshine and afternoon shade which kees the snow in excellent condition for days after a storm. For locals like Tom Costa, it is a favourite go-to run. Photo: Chris Hocking.
McColls, Hotham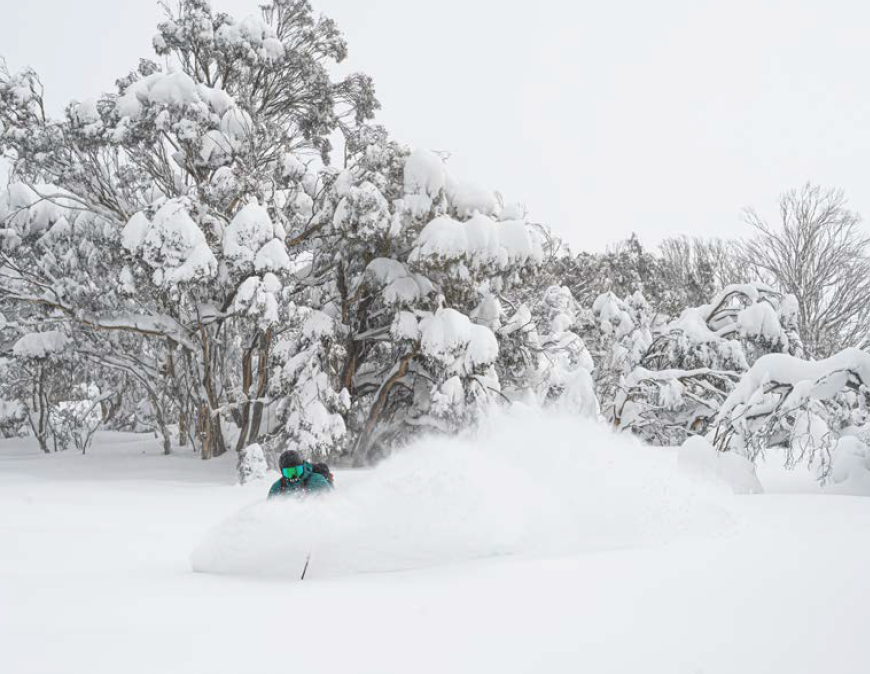 McColls is one of many go to runs for the Hotham locals.  Tucked away off to the side of the Blue Ribbon Chair, it offers protection from the elements on a storm day.  It's a case of north-west is best and if the wind is blowing from this direction the snow collects amongst the snow gums down this end of the valley. Heaven on a powder day as Drew Jolowicz can vouch for here. Photo: Chris Hocking 
The Bluff, Thredbo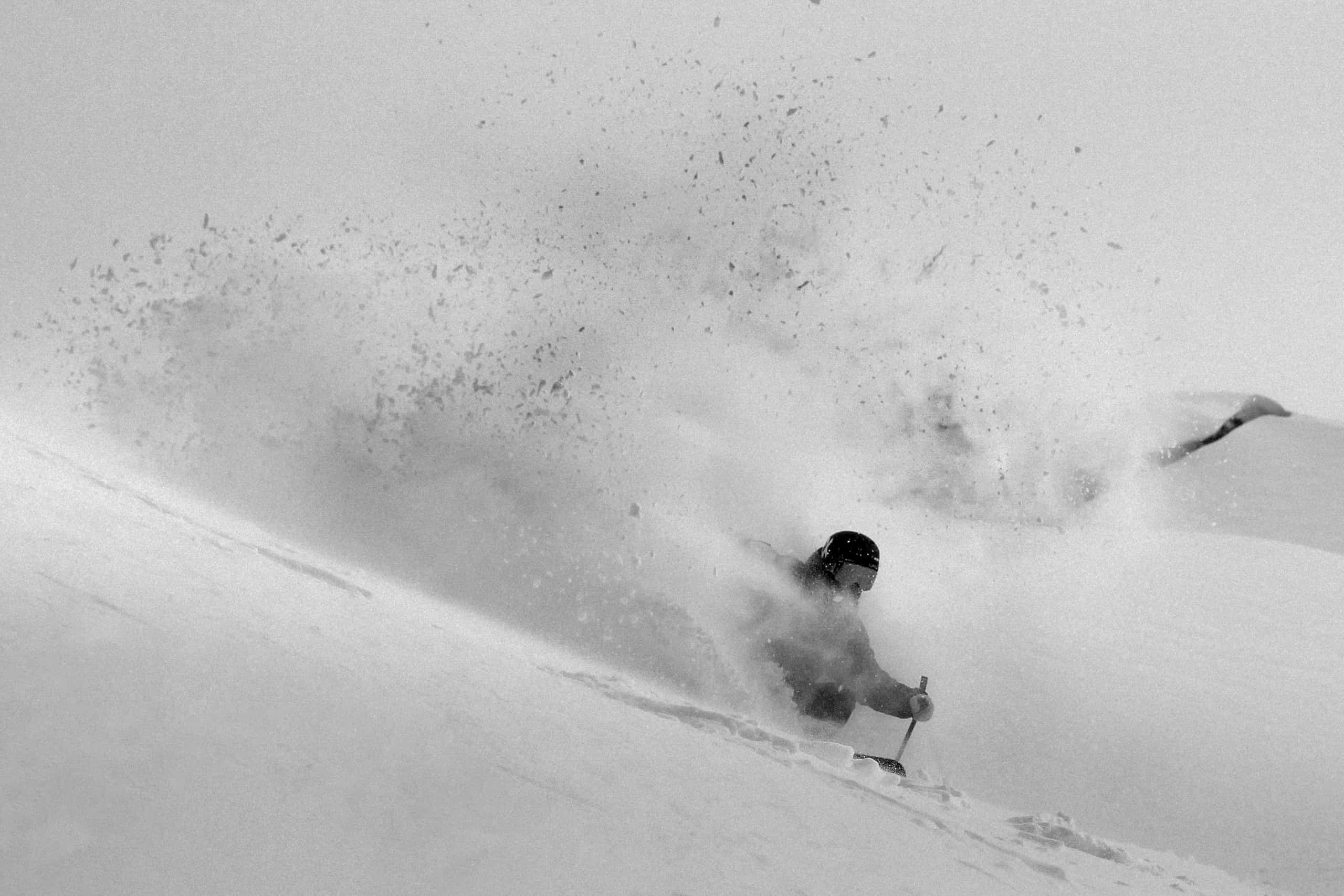 With direct access from the top of Kosciuszko Chair, the Bluff is an obvious run that gets tracked out early on fresh snow day, but it is the go-to in a variety of conditions. Facing south/southeast, the Bluff is a snow-gathering bowl with a variety of lines and a decent vertical drop of 250 metres to the outrun at the bottom of Cannonball. When the wind is moderate to strong out of the WNW, the Bluff comes into its own with constant refills of soft wind-blown powder and fresh tracks every run. That's why many locals will tell you that a windy WNW afternoon is when Thredbo is at its best. Joey Elliss, on one of those days. Photo courtesy of Le Bent
The Village Bowl, Mt Buller.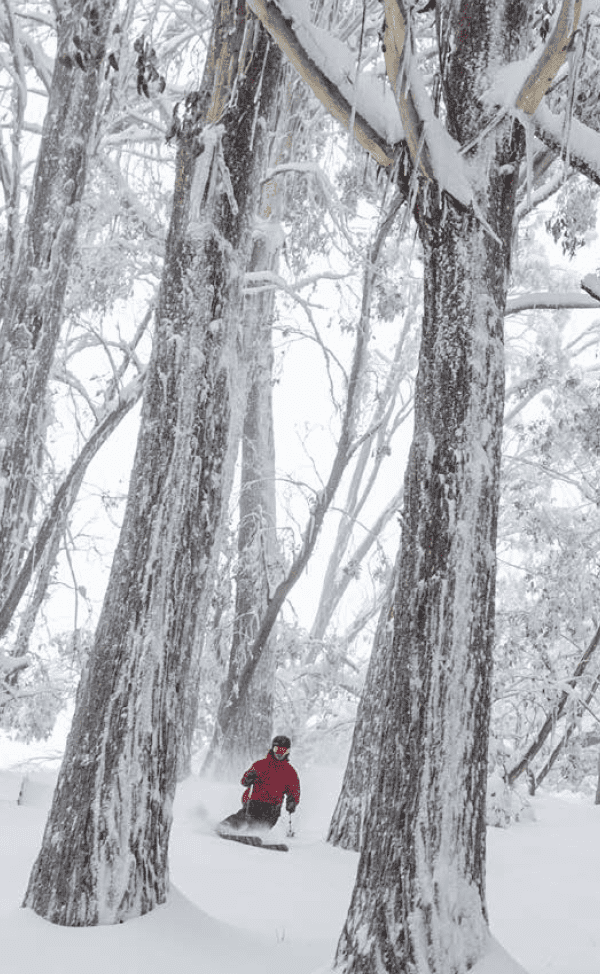 It is hard to pick just one run at Mt Buller, but there is one place at Buller that is totally unique. The Village Bowl is Buller's own. Nowhere else can you ski such good terrain through the Woolly Butts. These trees, sometimes called Alpine Ash or Eucalyptus delegatensis, grow around all our mountains. They tend to grow no higher than the typical snowline where the trees transition to snow gums. At Buller this is around 1400m. In the Village Bowl however, the trees seem to creep up a little higher. Village Run 1, 2 and 3 are gladed runs through these giant trees and every time they are open it is a privilege to weave between their trunks. Charlie Comben threading the line. Photo: Tony Harrington
Chillfactor magazine is out now, a big 180 pages fun of great concept from Australia and overseas. Available in all good newsagents or you can subscribe here and you will go into the draw to win ski trip to Vanada valued at $20,000!