Lockdown Lifted for Snowy Monaro – NSW Alpine Resorts Set to Reopen with Perisher Out of the Gates Today
September 16th, 2021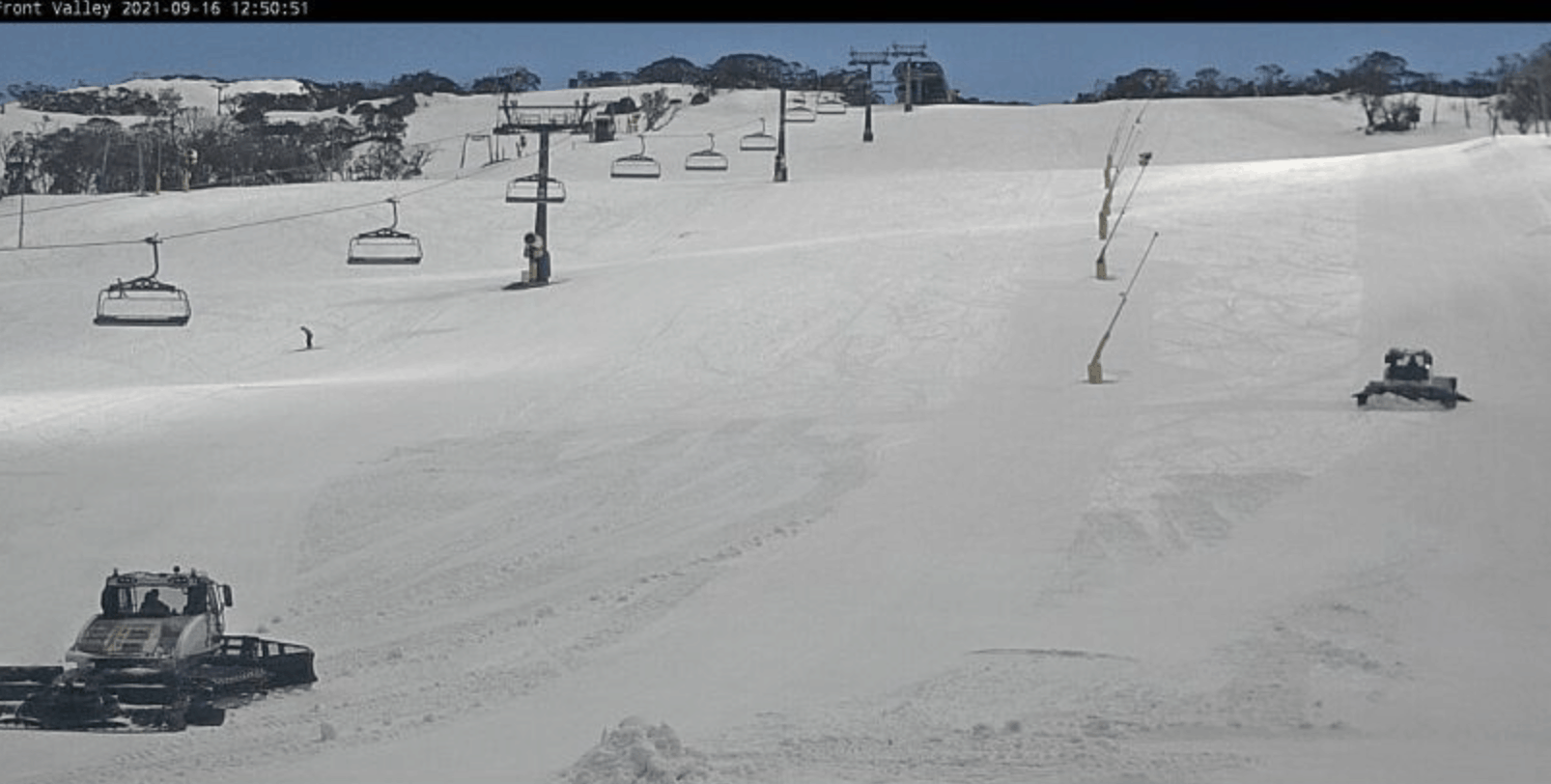 Mountainwatch | Reggae Elliss
There was some good news for Snowy Mountains locals today with the announcement that the current Covid lockdown for the Snowy Monaro region would end at 1pm today.
It also means that the ski resorts can reopen and Perisher didn't waste any time and had groomers preparing Front Valley within 30mins after the announcement, the Village 8 chair opening at 1.30pm this afternoon. A handful of keen locals made the most of the freshly groomed corduroy and more lifts and terrain will open by the weekend. It is anticipated that Mount Perisher and Centre Valley will open, but check the Perisher website for updates.
Thredbo will open on Saturday with five lifts spinning – Kosciuszko Chair, The Basin Antons, the Cruiser and the Merritts Gondola – accessing a lot of terrain, including the Supertrail to the bottom.
"We very excited for the community of Thredbo and the wider region to be reopening," Thredbo General manager Stuart Diver said. "I'm sure they are looking forward to getting back out there for a few spring turns. I know I am."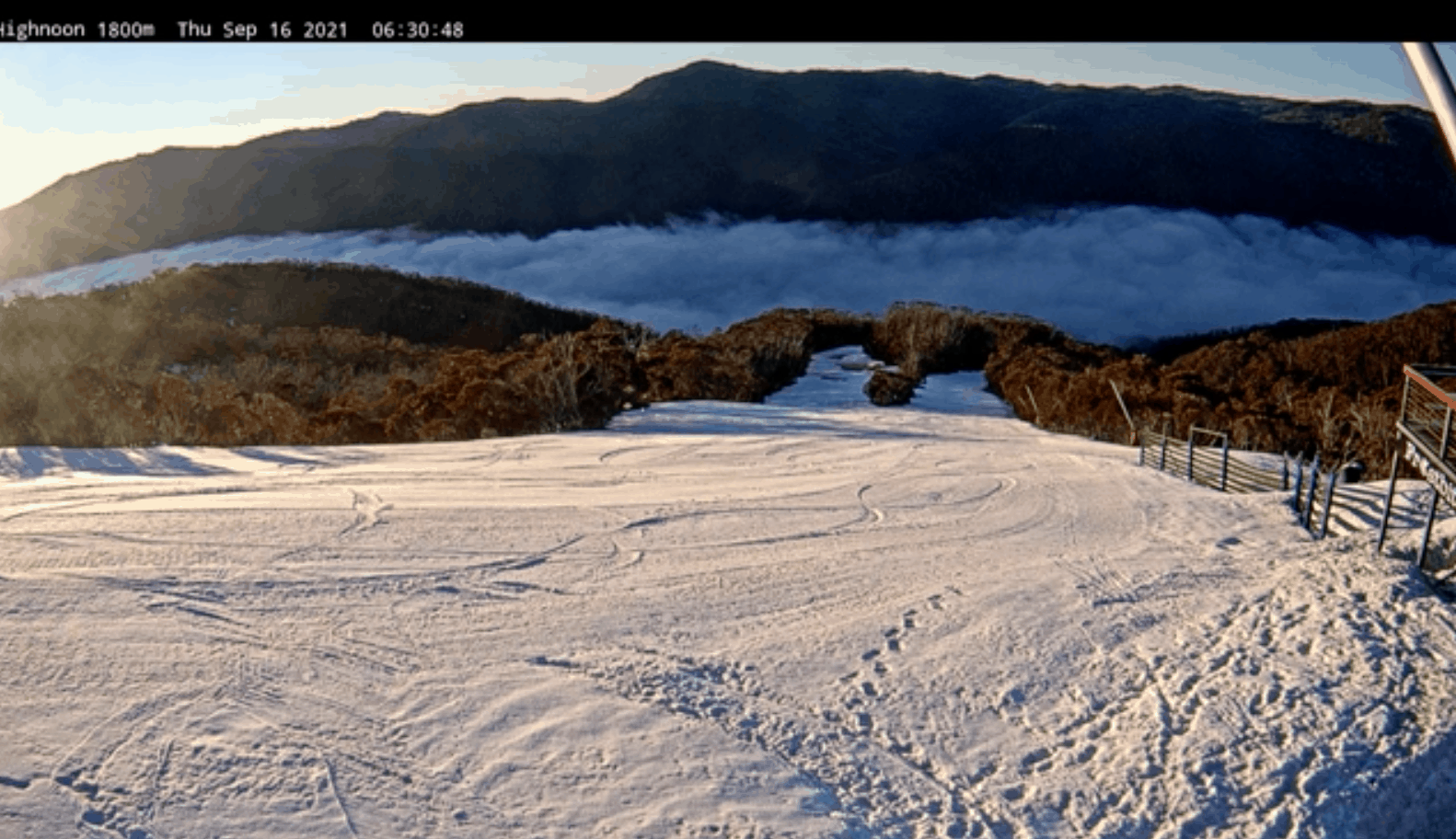 At the time of writing Charlotte Pass had not announced its plans for reopening or lifts operations.
Other regional areas in NSW to have the stay at home orders lifted today are Bega, Blayney, Bogan, Cabonne, Dungog, Forbes, Muswellbrook, Narrabri, Parkes, Singleton and the Upper Hunter.
Deputy Premier John Barilaro said the 12 areas coming out of are coming out of lockdown have been deemed low risk and have not recorded any COVID-19 cases for the past 14 days, but will continue to operate under some restrictions to ensure community safety.
For more on those head  here.
"I encourage everyone in those 12 LGAs which are coming out of lockdown to enjoy their freedoms in a responsible and COVIDSafe way and I urge everyone to get vaccinated as soon as you can, so you can continue to enjoy freedoms when NSW reaches the 70 per cent double dose target," Mr Barilaro said.
Unfortunately, stay-at-home orders were re-introduced for the Albury and Lismore LGAs from 6pm today (Thursday) for one week, due to an increased COVID-19 public health risk.
The lockdown for regional NSW was first announced on Saturday August 14, the stay at home orders going into effect at 5pm that day, originally just for seven days. Despite there being no Covid cases in the Snowy Monaro region at the time it was also locked down and the resorts and lifts have been closed since.
It has been a long five weeks for businesses and locals in the Snowy region and while business will still be quiet as long as greater Sydney and the ACT remain in lockdown, local operators are happy they can now open the doors for locals and regional visitors.
There was also a tangible change of mood in the mountains when the news was announced, the lifting of the lockdown offering a taste of a return to normal. School holidays are starting tomorrow, so it is also good timing for the local kids who are no doubt super keen to get back on snow without having to hike.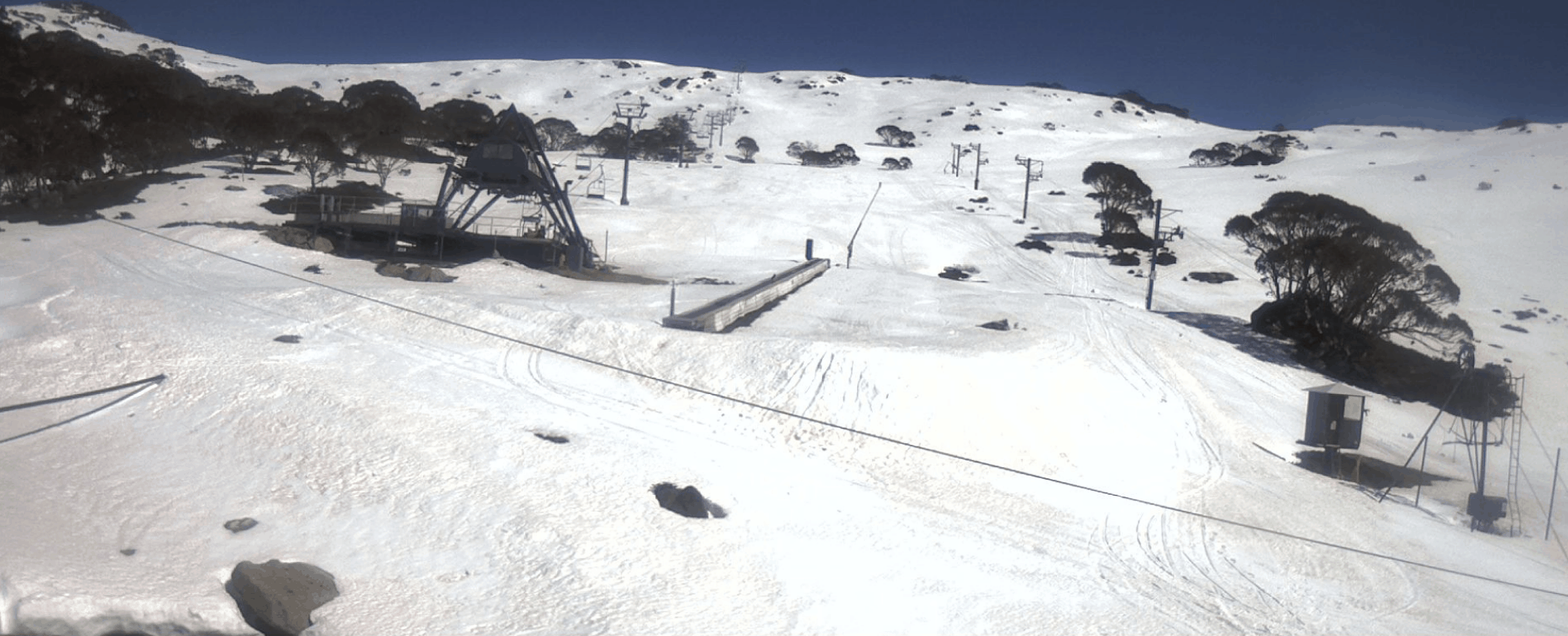 There hasn't been a lot of fresh snow in the past five weeks, the best fall during lockdown being 20cms on August 24, followed by a couple of 10cms top-ups on the 29thand Sept 6.  However, despite some snow-melt thanks to a run of warm temps and strong northwest winds in the first two weeks of September, there is still a pretty good base above 1600 metres, yesterday's Snowy Hydro snow depth reading at Spencers Creek coming in at 125cms.
There's just over two weeks until lifts are set to close for the season on October 4 and with snow in the forecast next week there will be some good late season turns on offer for those fortunate enough to be able to get up there.
Our on-the-ground snow reporters will be back with daily snow reports for the NSW resorts from tomorrow for the rest of the season.
Perisher forecasts, snow report and snow cams
Thredbo forecasts, snow report and snow cams
Charlotte Pass forecasts, snow report and snow cams