New Zealand Forecast Friday 3 September – Fine Friday Weather, Snow Next Week 
September 3rd, 2021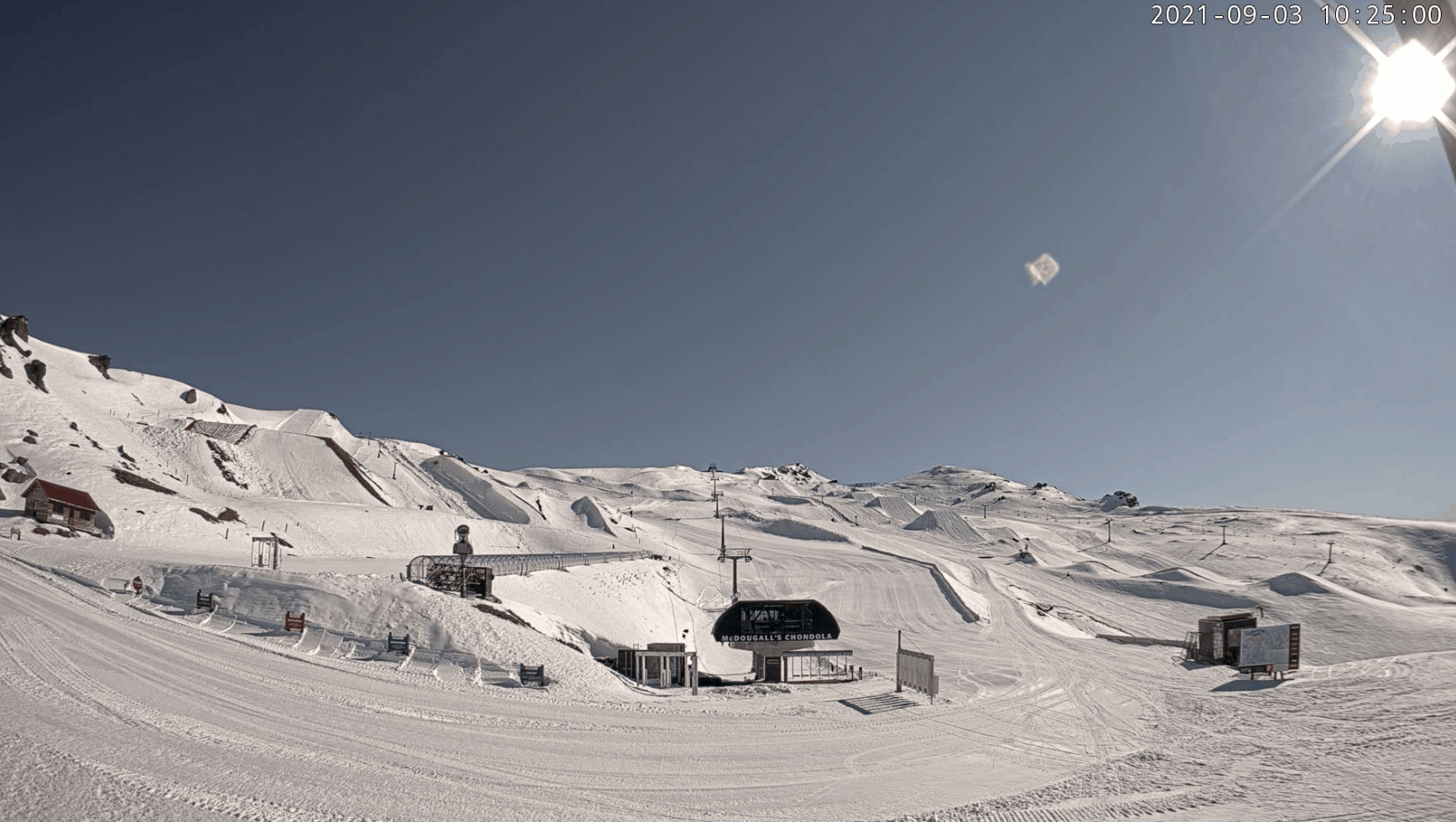 Mountainwatch | The Grasshopper
More high pressure in store for New Zealand over the next few days with some fronts sliding past producing no real results. Over the end of the weekend expect part of the big front that is over southeastern Australia right now to bring some rain as it is expected to turn into a low-pressure system once hit hits the Tasman.
For now though, today should be a fine day with little wind around.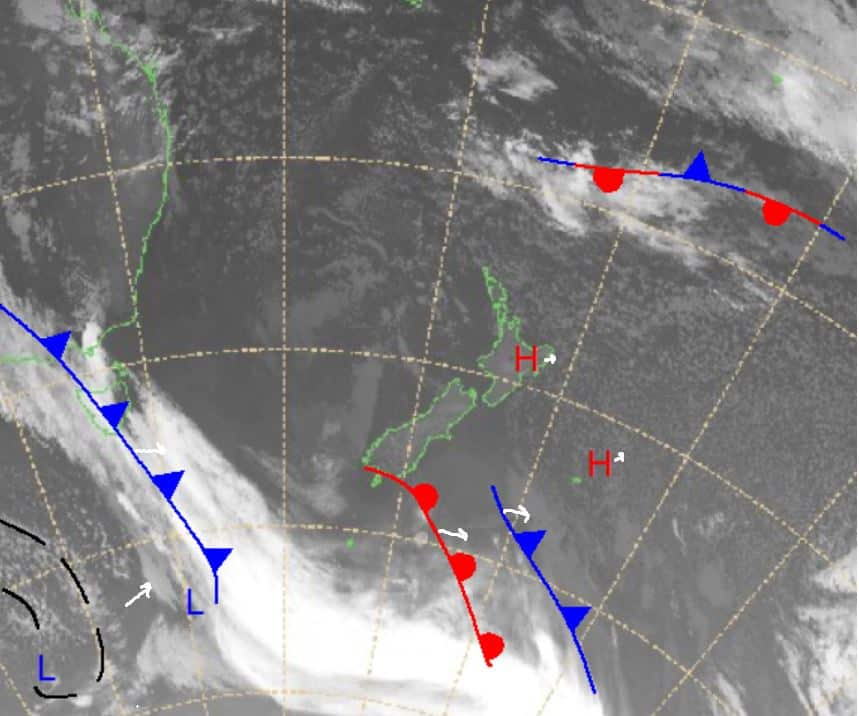 Friday 3 September
Ruapehu: More fine weather with maybe a few clouds around possibly causing some small flurries in the late afternoon. Winds once again low.
South Island: Westerly winds continue in Canterbury increasing in strength through evening. Another mostly sunny day for the Southern Lakes winds mostly westerly, but not too strong. Temperatures warming up in the middle of the day.
Saturday 4 September 
Ruapehu: Partly cloudy around the north with northerly winds picking up slightly in the afternoon and evening, shouldn't be too strong. Possible flurries late in the evening.
South Island: For the Southern Lakes, northwesterlies pick up in the late morning and gather strength before easing much later in the evening. Cloud increasing later on with small amounts of precipitation later in the evening. A similar story in Canterbury with strong northwesterlies through the day carrying into the evening, gale force at times. Weather should be mostly fine.
Sunday 5 September 
Ruapehu: Mainly northwesterly winds not too strong during another partly cloudy day. Chance for some isolated flurries at times.
South Island: The Southern Lakes should wake up to some flurries with moderate to strong northwesterlies. This isolated precipitation should clear later in the day. In Canterbury a fine day with sustained strong northwesterlies weakening slightly late in the evening.
Extended forecast
As I mentioned earlier, the front that's bringing some wet and wild weather to southeastern Australia right now will move off into the Tasman and develop into a low. This will then make its way towards the southwest with initially some wet weather before a good look at snow on Tuesday. Hard to say how much is expected right now, but it looks as if the Southern Lakes may fare better than Canterbury due to the position of the system. After Tuesday it looks to be on and off precipitation and partly cloudy weather for the remainder of the week, but I'll bring you more information about that in time. Up north the weather remains pretty dry until Tuesday where some precipitation picks up for the remainder of the working week.
For now, enjoy some warmer weather in parts today but winds may pick up during the day.