New Zealand Forecast Monday July 27th – Sublime Sunshine Turns Sour from Wednesday
July 28th, 2020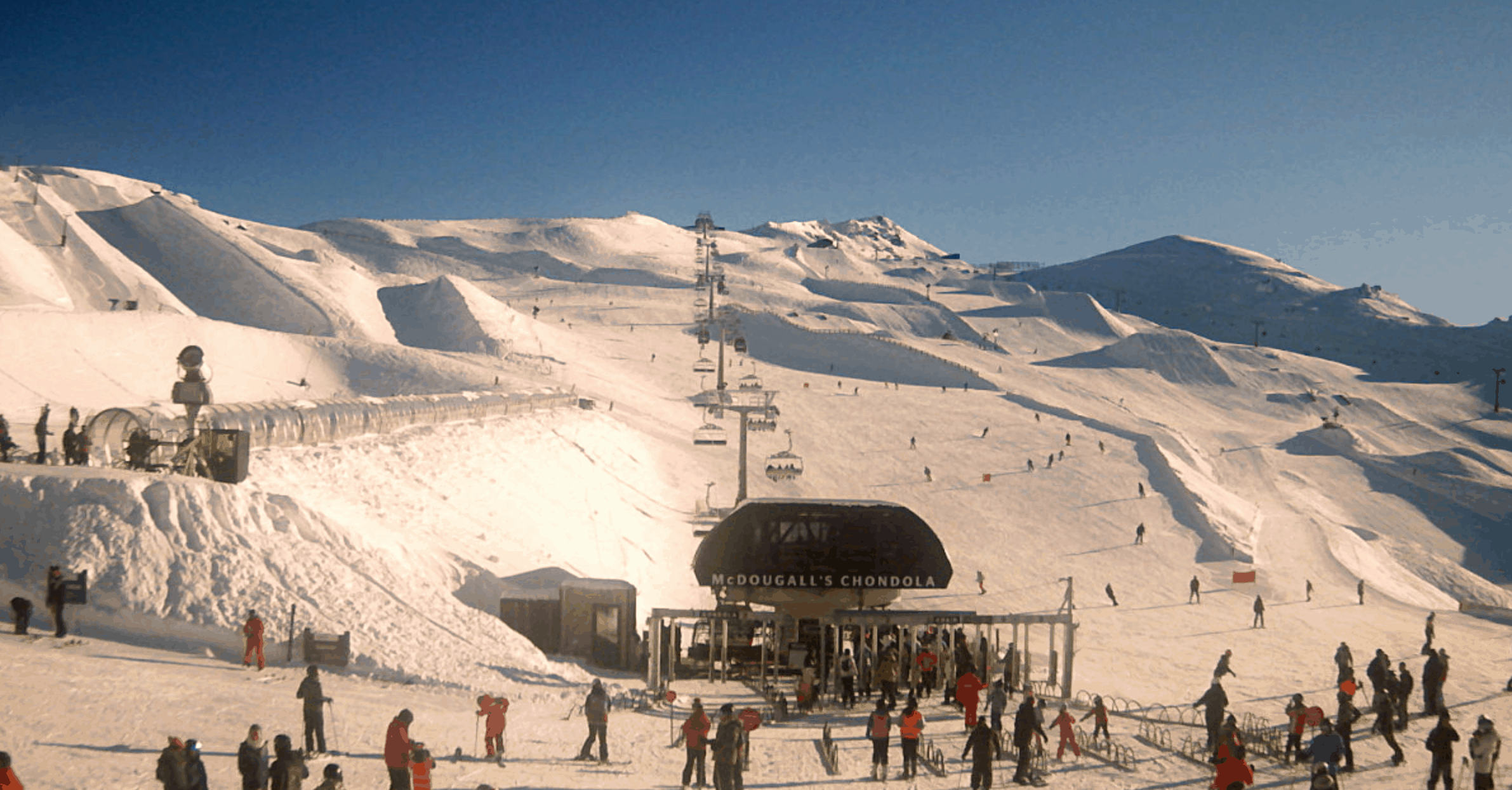 Mountainwatch | The Grasshopper
Valid Monday 27thJuly – Thursday 30thJuly
The big happy high sitting over Aotearoa will gradually shuffle up north and east, allowing that wretched low sitting of Australia's east coast to dip south and push a strong, wet and warm northerly flow over the South Island during Wednesday and Thursday. We should, however, see two or three centimetres fall during the early hours of Wednesday before temps rise.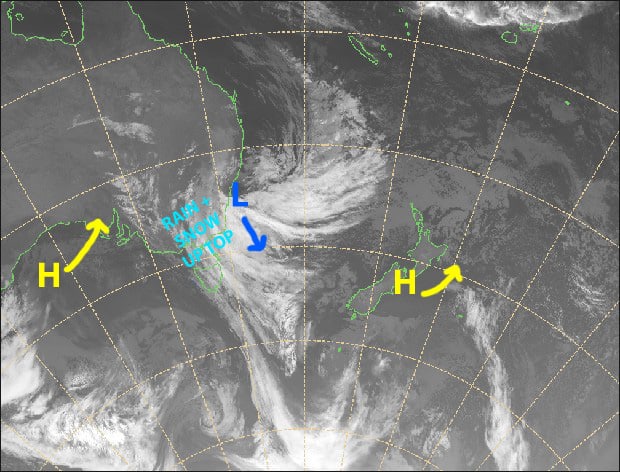 Note: The detailed forecast below is for South Island ski fields.
Monday 27th
Sublime sunshine all day. A light northerly breeze will develop this arvo.
Tuesday 28th
A blanket of mid-high level cloud covers the South Island. N-NW winds.
Wednesday 29th
Two or three centimetres of snow before dawn, followed by scattered rain, which will mostly fall from late afternoon. N-NW winds strengthening, reaching gale up top.
Thursday 30th
Oh dear! We have rain, with heavy falls possible, and strong to severe gale NW winds.
 Extended Outlook
The outlook for New Zealand all depends on the strength and movement of a low-pressure system that may or may not drop down into the Tasman Sea from the Coral Sea. Lows from these warmer climes are much harder to predict than their colder, more southern counterpart.
With that in mind, this low should affect the country for a time between Friday and next Monday, with wet, warm conditions likely. After that, a period of colder winds and snow is likely.
That's all today, guys. The next NZ forecast will come cold off the press on Thursday 29th July.