New Zealand Forecast Monday, September 14 – Snow Piling Up As Stormy September Continues To Batter The Southern Alps
September 14th, 2020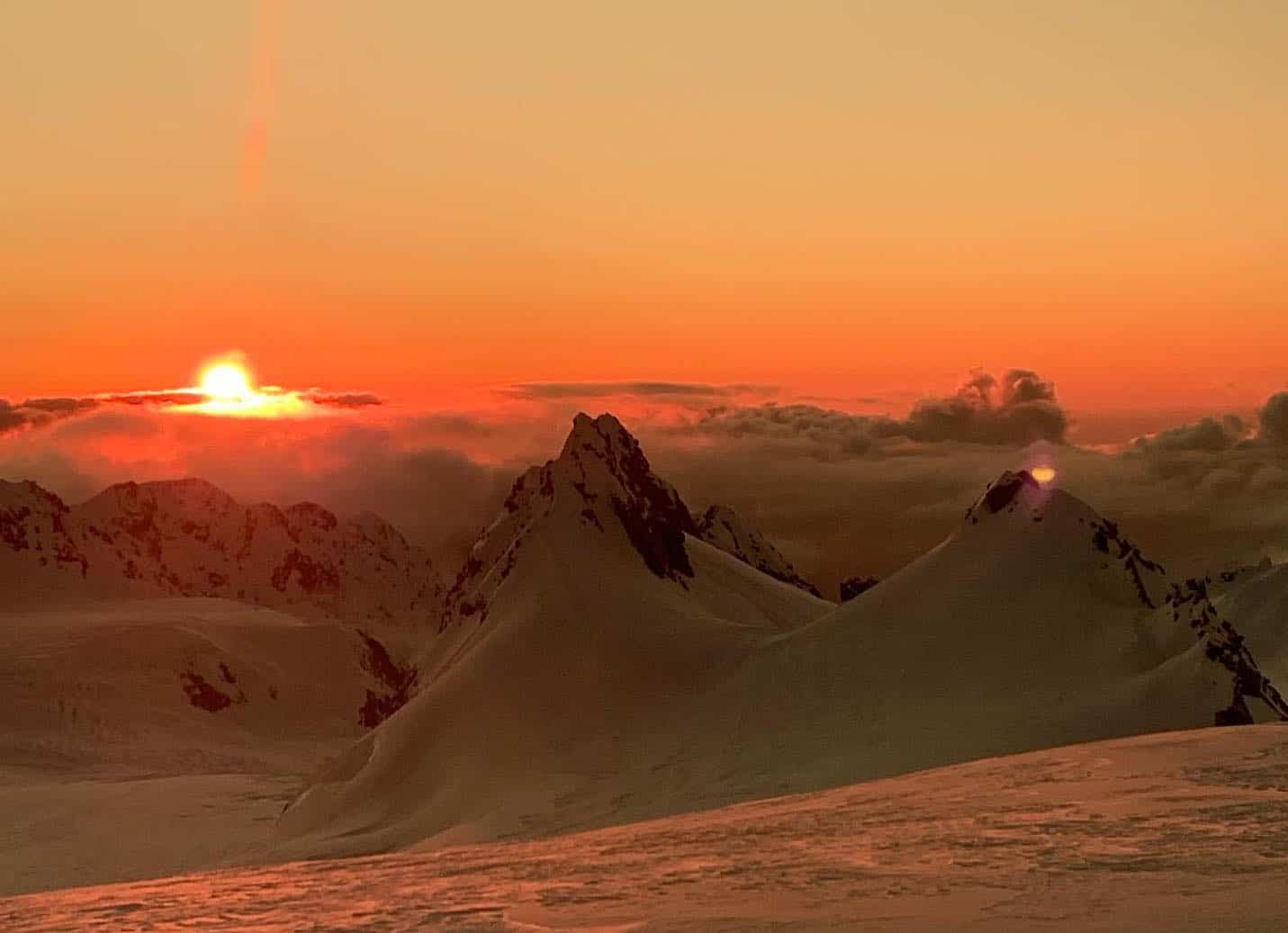 Mountainwatch | The Grasshopper 
Valid Monday 14thSeptember – Thursday 17thSeptember
A strong, unsettled westerly flow will batter the Southern Alps over the next four days, which will see a whole heap of rain and snow falling, while winds go absolutely bananas, especially in Canterbury where lift operations will be hampered.
A surge of cold air will turn any rain into snow later today, with good snowfalls into early Wednesday, at which point it turns wet on lower slopes. However, another cold front during the second half of Thursday will again bring snow to low levels.
Snow accumulations will vary between ski fields and also at elevations, while winds will also scour exposed terrain and dump it in sheltered areas. However, we could roughly see 15-25cm falling over most resorts, with double or more up top.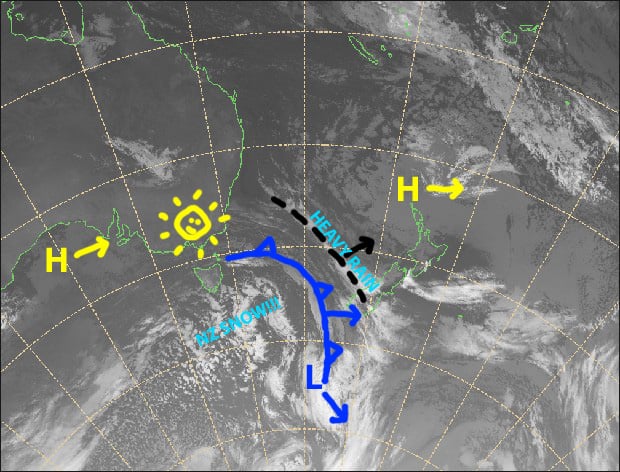 Note: The detailed forecast below is for ski fields in Canterbury and the Southern Lakes.
Monday 14th
Rain or showers, with heavy falls over resorts close to the divide, turning to snow this evening or overnight as the cold front makes its way up the South Island. Strong NW winds reaching severe gale in Canterbury!
Tuesday 15th
Snow showers, heavier over resorts close to the Main Divide. Strong, cold westerlies, gale-severe gale in Canterbury.
Wednesday 16th
Scattered snowfalls, becoming wet and slushy on lower slopes during the afternoon. Mt Hutt is likely to stay dry, however, with mostly blue-sky overhead. Strong W-NW winds again, reaching severe gale in exposed places.
Thursday 17th
A mix of rain and snow falling, with heavy falls possible, turning to snow over the Southern Lakes during the afternoon and in Canterbury at night as gale-severe gale NW winds change to a cold, light S-SW.
 Extended Outlook
Remaining snowfalls will clear up this Friday as pressure builds into a mostly fine weekend.
The South Island will then cop another bout of warm, wet and strong NW winds from late Monday, before the next surge of cold air hits later on Tuesday or Wednesday. This one could be a real doozy, with some forecasts expecting snow to continue into next weekend!
That's all from me today, guys.