New Zealand Forecast, Monday September 28 – With Love, From Antarctica Xoxo
September 28th, 2020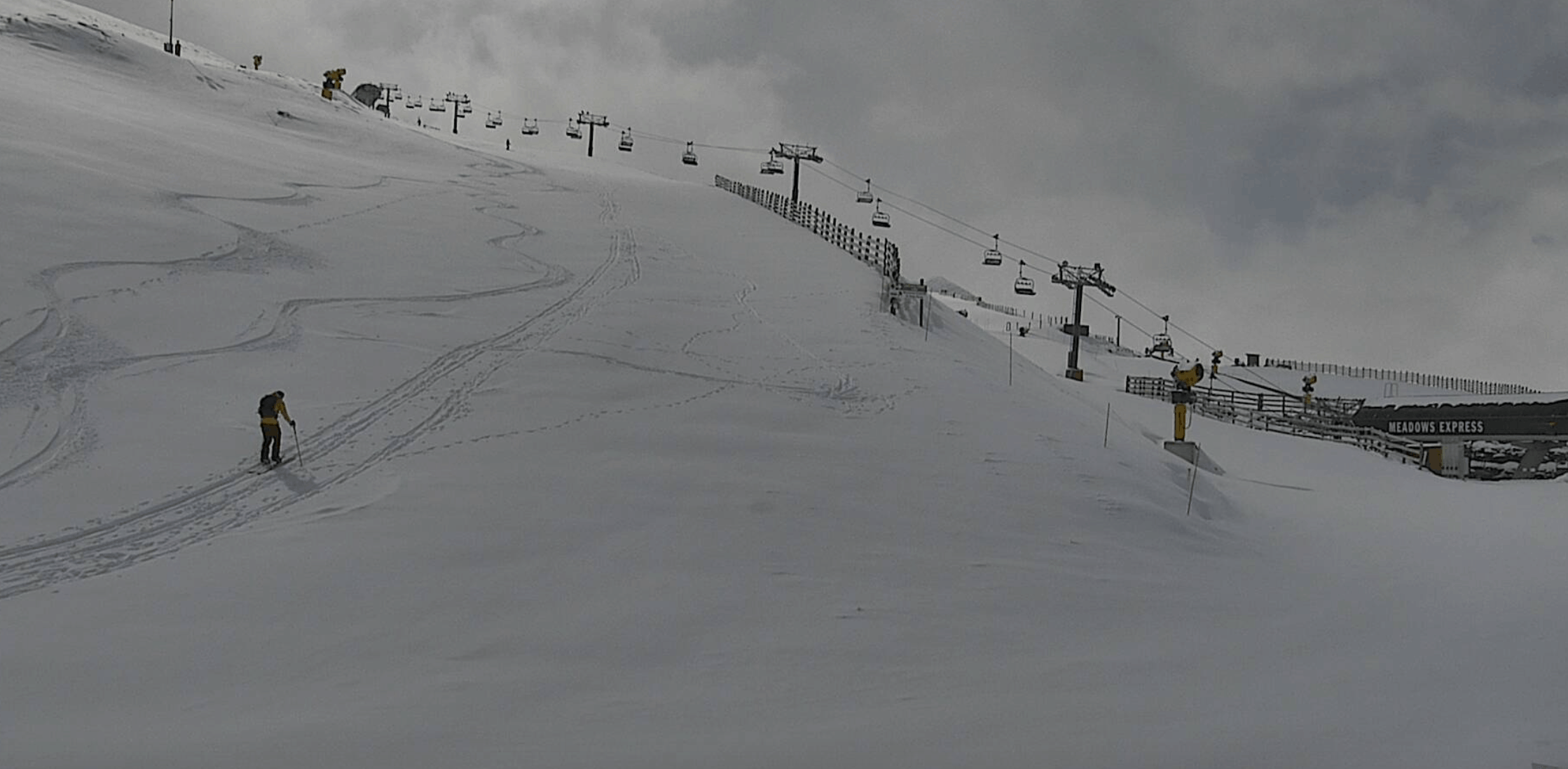 Mountainwatch | The Grasshopper
Valid Monday 28thSeptember – Thursday 1stOctober
New Zealand is really feeling some Antarctic love today, as an icy airmass from the frozen continent sweeps up the country with a snowstorm that has closed all ski fields, except Mt Hutt where operations are limited. Snow is even settling in Queenstown where it should continue to do so through into Tuesday afternoon.
Wednesday will be the day to hit it, as skies will be mostly clear and winds will drop off. Thursday won't be too shabby either as a high crosses the North Island. It's an ideal setup now that school holidays are underway, and ski fields should be humming with kids.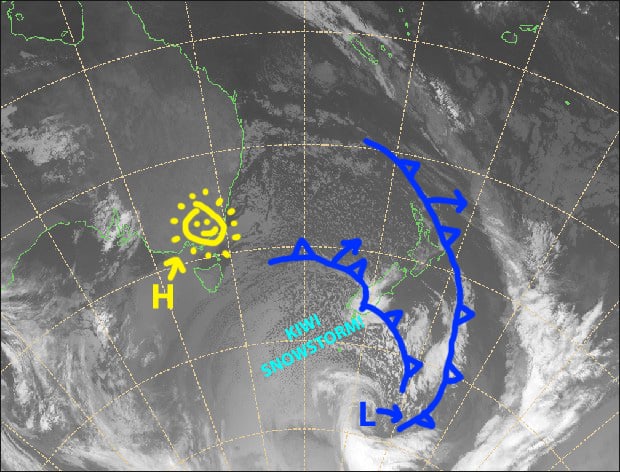 Note: The detailed forecast below is for ski fields in Canterbury and the Southern Lakes.
Monday 28th
We've got a good ol' fashioned snowstorm today, with blizzard conditions closing all resorts bar Mt Hutt, which is currently open with limited operations.
Snowfalls will pin back to snow showers later this afternoon, while clearing from Mt Hutt, as horrendously strong NW winds turn to an icy westerly straight out of Antarctica.
Tuesday 29th
Snow showers and flurries for the Southern Lakes, clearing later in the afternoon. A fine start in Canterbury, then it may cloud up in the afternoon. Strong, icy SW winds fresh from Antarctica!
 Wednesday 30th
A mostly fine day, apart from some morning cloud about the Southern Lakes and afternoon cloud possibly popping up around Mt Hutt. Freezing SW winds dying away.
 Thursday 1st
A fine start to the day, then high cloud will increase as NW winds kick in.
Extended Outlook
A couple of fronts are likely to bring a scattering of rain and snow during Friday and Saturday. A third front should bring a more substantial amount of rain late Sunday into early Monday followed by a dusting of snow.
We may then see fine weather and high pressure through the middle of next week, before the next system approaches later in the week.
That's all from me today, guys. Thursday will be my last forecast for the 2020 season.