New Zealand Forecast Thursday August 20th – Calm With A Little Cloud And Rain, But Snow From Monday
August 21st, 2020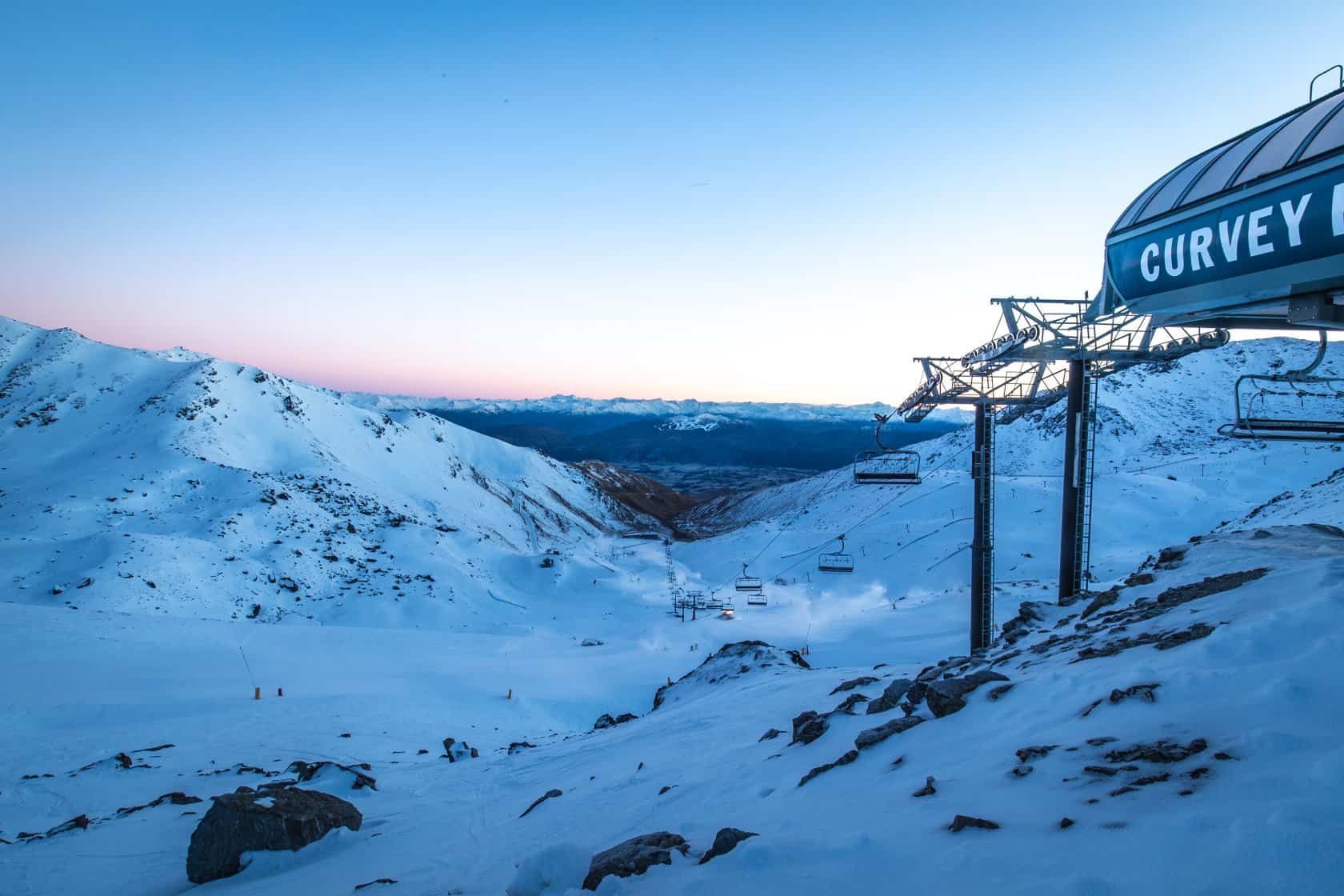 Mountainwatch | The Grasshopper
 Valid Thursday 20thAugust – Monday 24thAugust
A massive, gnarly looking low-pressure system will affect New Zealand over the next several days. However, it'll be calm with only a bit of cloud and light scattered rain at times before we get onto its cold western edge early next week, which will see cold southerlies develop with just a dusting for the Southern Lakes and a more substantial load of powder for Canterbury.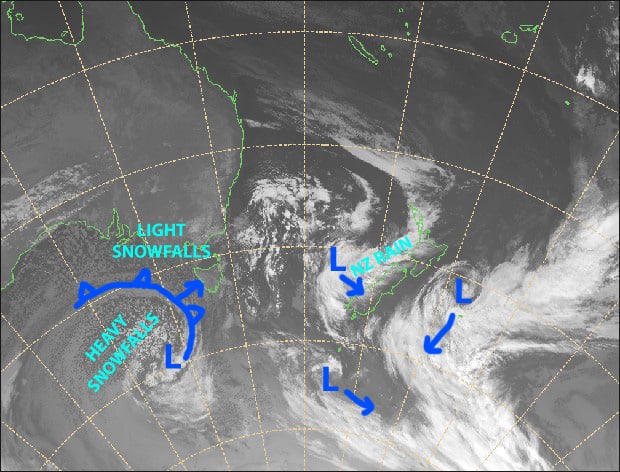 Note: The detailed forecast below is for ski fields in Canterbury and the Southern Lakes.
Thursday 20th
A calm day with mid-high level cloud building this afternoon. Scattered rain developing in Canterbury from late afternoon.
Friday 21st
Another calm day for the Southern Lakes where a few showers are possible.
Rain in Canterbury, falling as snow about the tops, easing and clearing from afternoon as strong NW winds ease to a light W-SW breeze.
Saturday 22nd
Mostly fine, but drizzle developing on lower slopes of Mt Hutt during the afternoon. Super light W-NW breezes.
Sunday 23rd
Mostly fine for the Southern Lakes, while it'll be fairly cloudy in Canterbury where a spot of light drizzle is possible in the afternoon. NE breezes developing.
Monday 24th
Light snow showers developing in the Southern Lakes as NE winds drop away and a southerly develops.
Rain in Canterbury, with heavy falls possible, falling as snow mostly on mid-upper slopes. Southerly winds developing.
 Extended Outlook
Canterbury will cop a decent load of powder on Tuesday as it is directly in the firing line of the cold southerlies, while the Southern Lakes are likely to only receive light snow showers. However, a cold front late Wednesday/early Thursday should hit the Southern Lakes a little more square on, giving the place a slightly better dusting.
A westerly flow should see us through until the end of the month, where we may potentially see a couple of big juicy systems bring snow through into the first week of September. Fingers crossed!
That's all from me today, guys.