New Zealand Forecast Thursday, September 24 – Stormy September Turns Cold and Snowy Sunday and Monday
September 24th, 2020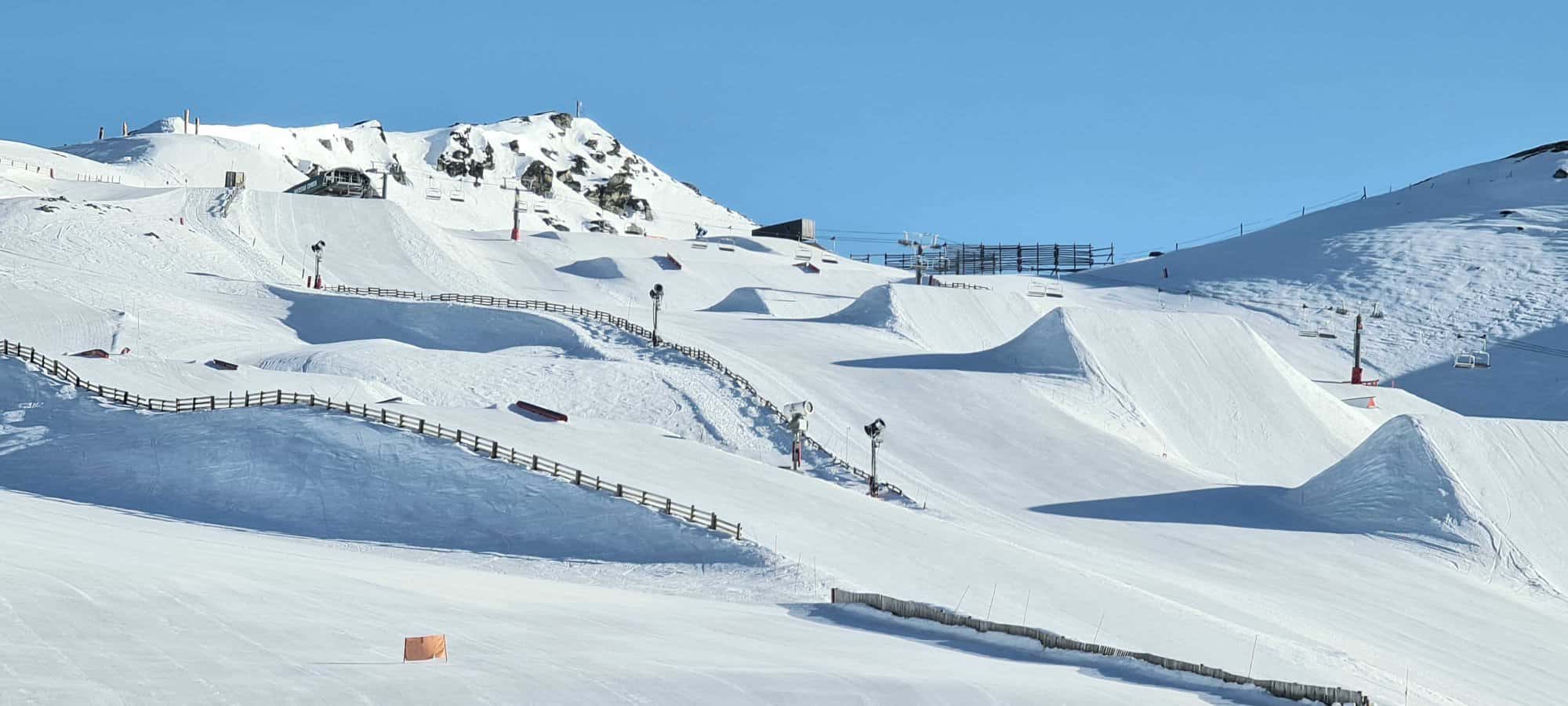 Mountainwatch | The Grasshopper
Valid Thursday, September 24 – Monday, September 28
A weak low sitting under the South Island will keep driving strong NW winds over Kiwi ski fields today and tomorrow with a few flurries thrown in the mix too.
Then, later on Saturday, that storm about to hit the Aussie Alps will let rip over the South Island, with pouring rain and severe gales. Thankfully, the worst of it will be after hours, and a cold front sweeping up the Island during Sunday morning will bring a change to snow showers.
Another cold front early Monday will see icy cold winds straight out of Antarctica swamp the South Island, bringing more snow to very low levels.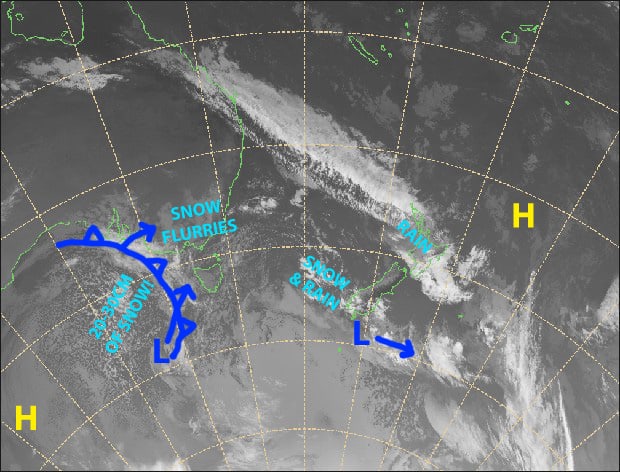 Note: The detailed forecast below is for ski fields in Canterbury and the Southern Lakes.
Thursday 24th
Sunny for Mt Hutt, but elsewhere is a mixture of sunshine and cloud. There'll also be a few showers for ski fields close to the Divide, which will fall as snow up top. NW winds, blowing a gale up top of Canterbury fields.
Friday 25th
Partly cloudy for the Southern Lakes, with a few afternoon snow flurries for the Queenstown fields to about 1500m. Sunny in Canterbury, but NW winds will be blowing a gale up top again.
Saturday 26th
A fine start, but cloud will build and rain will develop in the afternoon as NW winds rise to gale-severe gale.
Sunday 27th
Pouring rain and severe gale NW winds will make way for snow showers during the morning, as cold westerlies envelop the South Island.
Monday 28th
Fairly heavy snowfalls to low levels during the morning, pinning back to snow showers for the rest of the day. Mt Hutt will likely only see a few snow showers. Icy, gale-severe gale westerlies straight outta Antarctica, may abate in the afternoon.
 Extended Outlook
Tuesday will see the tail end of the storm, with snow showers clearing and icy winds abating. High pressure should then provide a brief window of fine weather before the next system hits, likely leading to cold westerlies with a few snow showers next weekend.
That's all from me today, guys.