New Zealand Snow Season Outlook – June Update
June 24th, 2019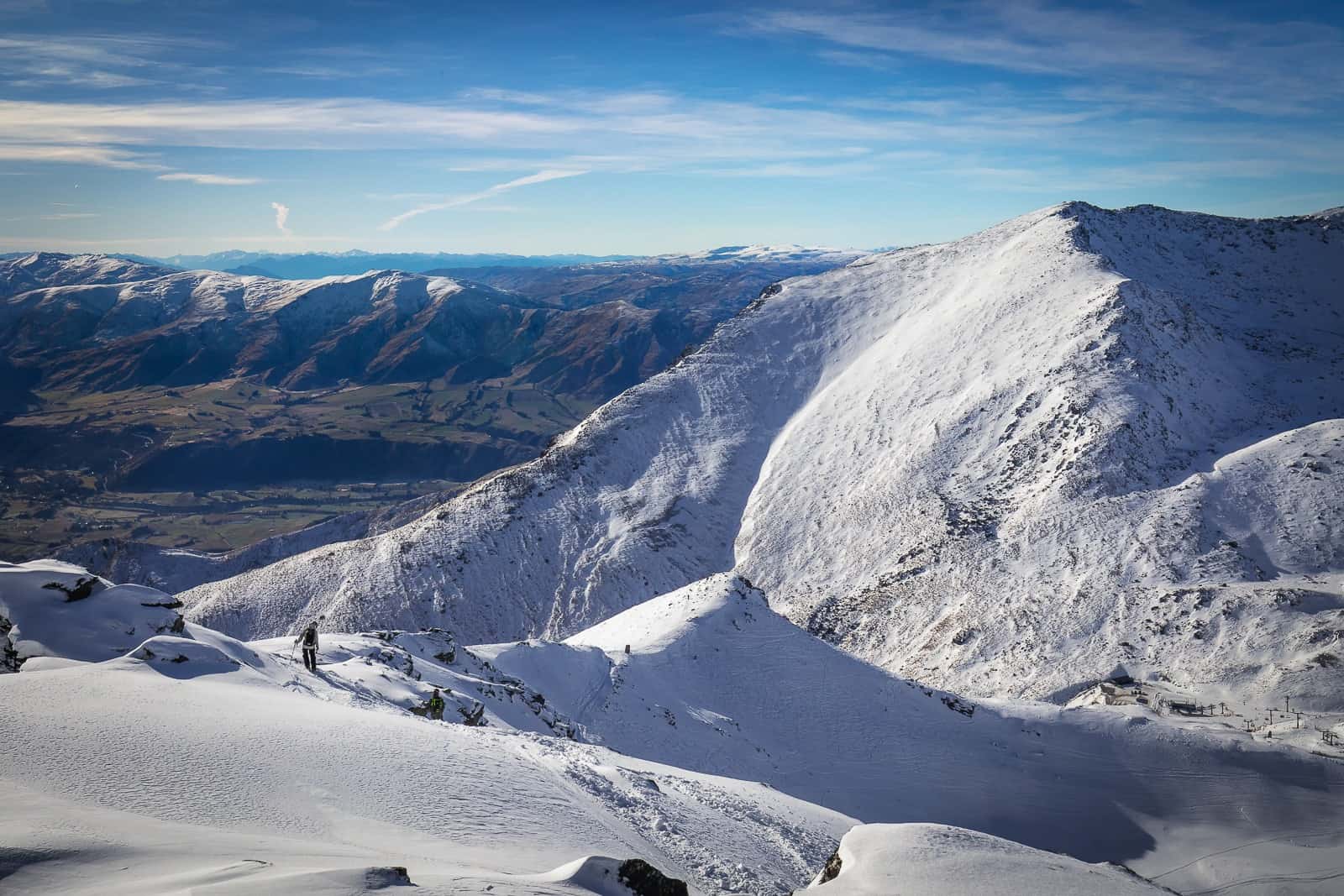 Mountainwatch | The Grasshopper
A BACK END BONANZA AFTER A SLOW FIRST HALF
With all but a handful of ski fields up and running, New Zealand is trudging through early season conditions with gusto. There's plenty of snow on groomed trails, thanks to snow machines pumping out the goods, but off-piste it's still bony with tussock coming through.
Those tussocks won't be covered anytime soon, as high pressure is set to bring settled conditions with little or no snowfall for the next ten days. Any turns you manage to get under your belt in June are a bonus anyway and the New Zealand season doesn't normally start cranking until July storms start rolling through. However, as you will see, we may have to wait a bit longer for those storms, but once they come, we should be in for a treat.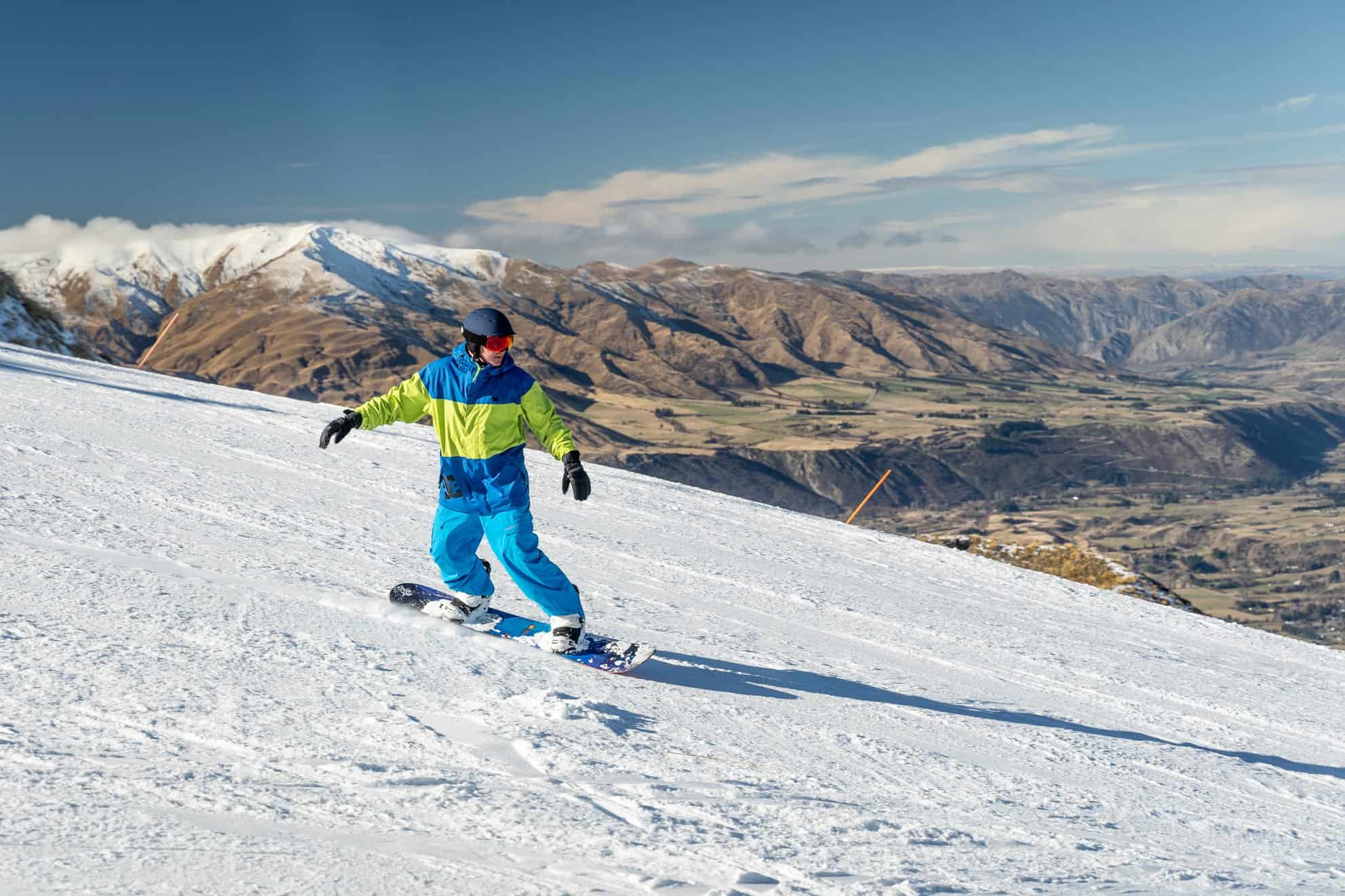 Storms amidst the chaos
 The tropical Pacific remains near El Niño thresholds and models expect waters there to cool slightly during the coming months, pulling us towards neutral conditions. We know that the Southern Ocean coughs up more storm systems during El Niño's, leaving more snow piled up over the Southern Alps and on Ruapehu than other years.
But what happens during a neutral ENSO?
Over the long term, you can expect… well… average snowfalls. That sounds obvious, but in reality, year-to-year variation during neutral ENSO's are huge. We can expect the whole gamut, as there doesn't seem to be the same sort of predictable influence that El Niño's or La Niña's tend to have, leaving us more to the whim of chaos and disorder.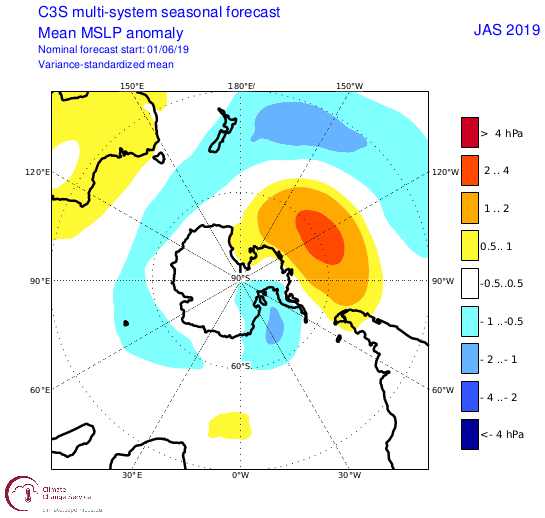 The consensus from climate models show a more favourable pressure setup for New Zealand over the next three months than previous forecasts did. Low-pressure anomalies stretch from the Southern Ocean over New Zealand, showing the warpath that the majority of storm systems will likely take this season. This still looks similar to a typical El Niño setup, but perhaps a weak one with sprinkles of a neutral ENSO on top.
On the monthly scale, some models suggest high pressure will dominate at least until mid-July, with the month as a whole looking more settled than usual. Lower pressures during August and September indicate the aforementioned storms will be saved for the second half of the season, thus kicking the season into high gear and making up for lost time.
A balmy bath with warmer air temps and average precipitation
 Waters closer to home are likely to be of greater influence this season than the ENSO. New Zealand is still bathing in warmer than average sea surface temperatures (SST) and models indicate little will change over the coming months. Being a country surrounded by ocean, wherever SST go, New Zealand air temps will follow. This makes lower-than-average temperatures an unlikely outcome, and warmer-than-average the most likely – a notion that is shared by NIWA and climate models alike.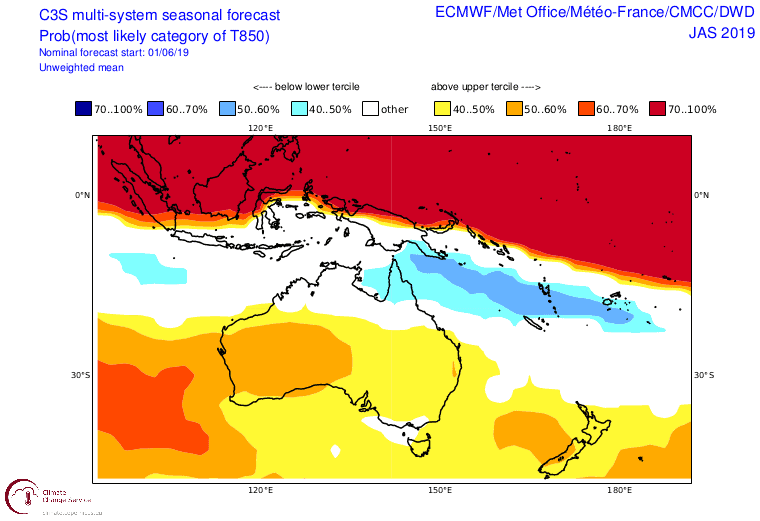 Storm systems sweeping over these warm SST tend to pick up an extra flagon of moisture before pouring it over New Zealand's mountains. Coupled with warmer temps, this increase in precipitation can result in more snow piling up at high altitudes, but less on the lower slopes of NZ's ski fields. However, models are only expecting average amounts of precipitation to fall over the next three-month period, suggesting we may see less of a snowpack at low elevations without the bumper higher up.
A back-end bonanza?
Overall the next three months look "sweet as" for New Zealand and perhaps slightly more sweet than when I wrote the last outlook. On closer inspection, some models suggest these favourable conditions will only kick in for the second half of the season, while at least the first half of July will be settled. Plenty of storm action during the back half should see snowpacks go from subpar to about average depths, while the Southern Lakes still stand a good chance to receive above average snowfalls. Climatologically, August is a good time to hit NZ's mountains and this outlook gives you all the more reason to lock it in.
That's about all I can hazard taking a stab at folks. I'll update this outlook around mid July when the season is hopefully starting to take off. If you've got a different theory on what's going to happen this winter, or just want to provide feedback, then please hit me up on the discussion below. Or you can follow me on Facebook.