Not Much Snow but Heaps of Fun Lined up for the 2023 Opening Weekend
June 5th, 2023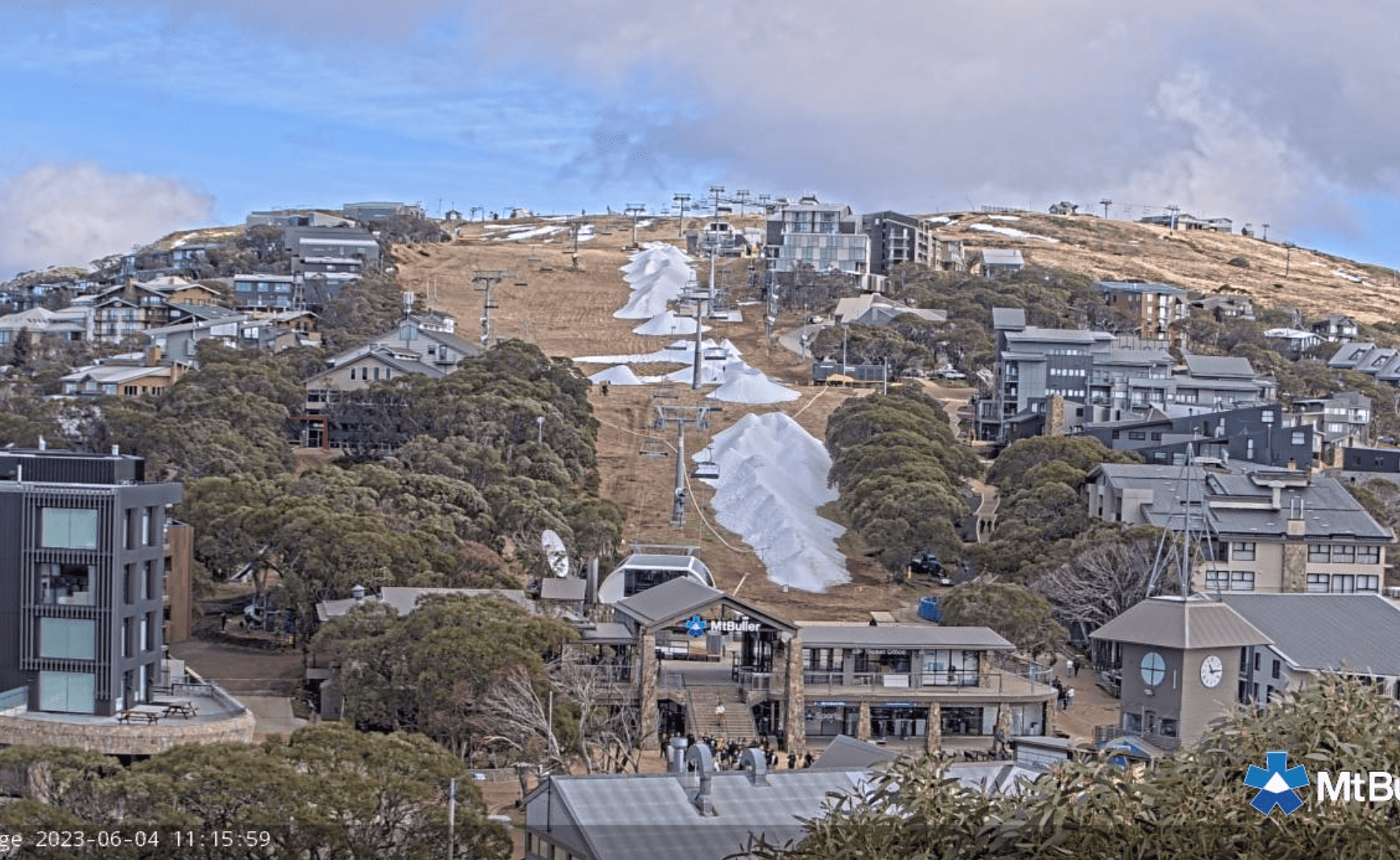 Mountainwatch | News
It is just five days until the "official" opening weekend of the season and it looks like we are in for a more traditional opening weekend, with the focus on entertainment and socialising rather than skiing and snowboarding.
Twelve months ago,  thanks to two pre-season storms that dropped over a metre of snow during the two weeks leading into the June long weekend, we were rejoicing in the best snow cover for an opening weekend in two decades
This year snow conditions are very different. We had a couple of decent storms in May that dropped 10-15cms of snow, but each was followed by warm weather which caused a quick meltdown. A short perusal of the cameras in each resort today show minimal natural snow cover and a very limited cover in snowmaking areas thanks to unseasonably warm temps over the past two weeks.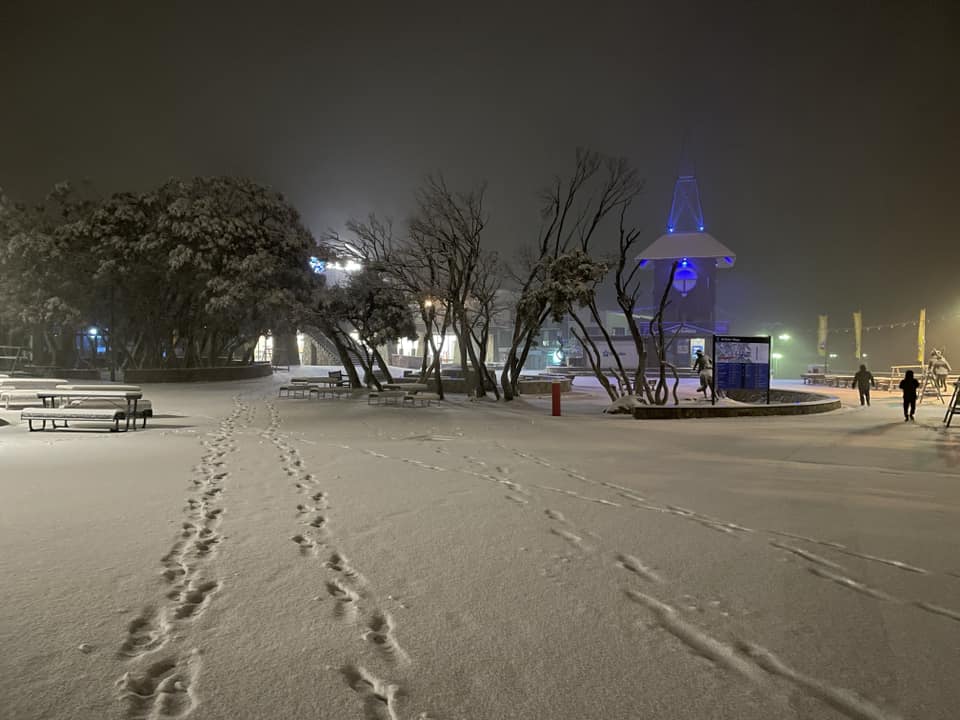 The warm weather is set to continue over the next few days and it is unlikely the resorts will be firing up the snow guns, except Buller and Baw Baw which have snow factories (snowmaking technology that can make snow around the clock and in temps well above zero). A cold change is due on the weekend which should deliver some snow and colder temps for snowmaking, but it remains to be seen if that means there will be enough snow to open any lifts for skiing over the weekend.
Make sure you check in for the Grasshopper's forecast on Thursday for the latest details and what we can expect in the near future.
However, as we all know, a patchy snow cover and limited skiable terrain is typical for the June long weekend, a bit disappointing after last year's stellar conditions, but it will still be a fun weekend. Here's an around-the-resorts rundown of what's on this opening weekend.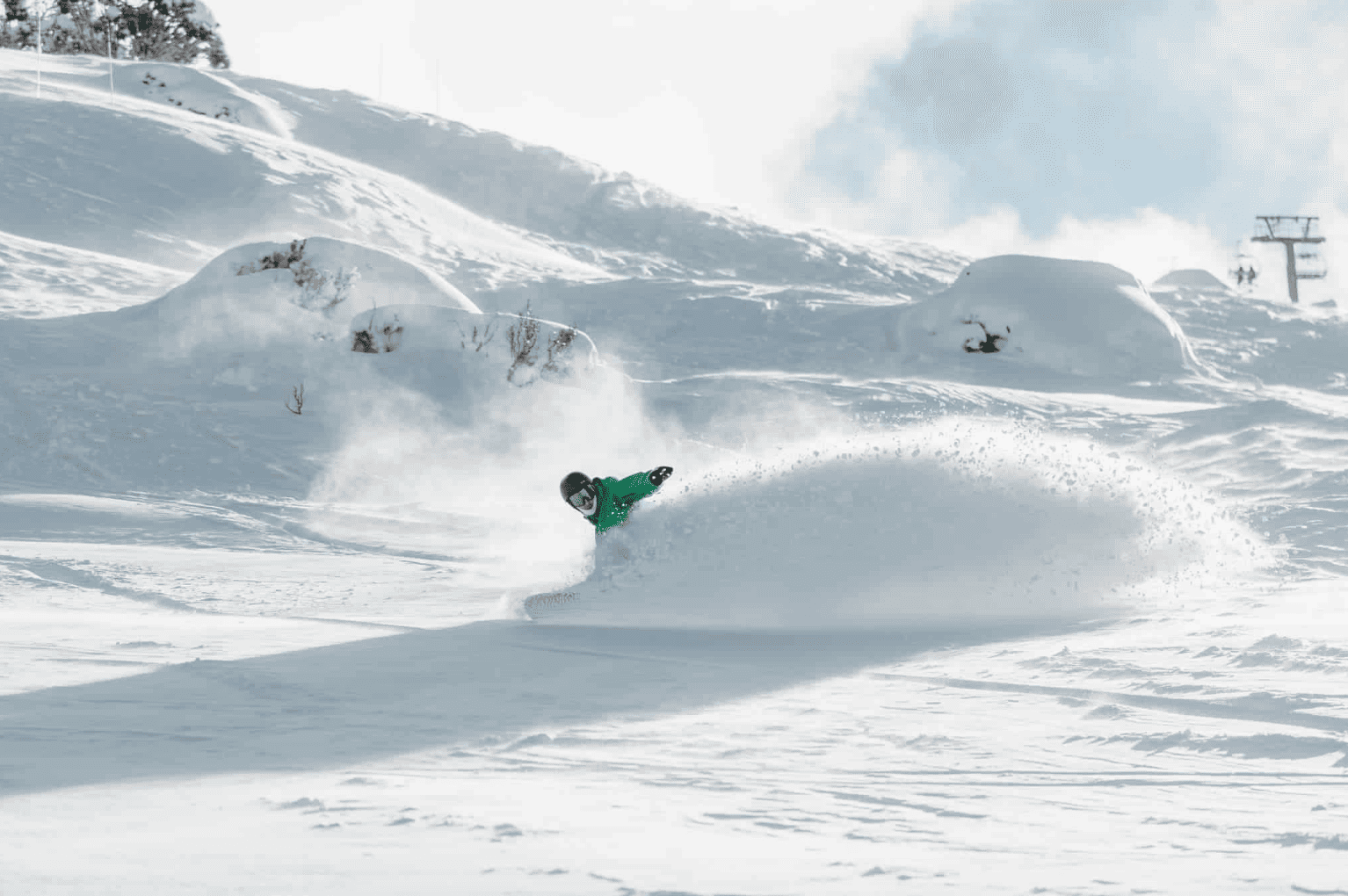 Mt Buller
Thanks to its investment in four Techno Alpin Snow Factories, which can make snow 24hs/day and at temps well above freezing, over the past five years, Mt Buller's Bourke St and the toboggan area have enough snow cover to open this weekend. Buller bought its first snow factory, the SF220, in early 2017 and since then has added another three smaller snow factories. Combined they can make 400 cubic metres of snow a day and they have been operating on Bourke St since May 1st.
Hence, Buller has its snow guarantee on Bourke St from opening weekend in June to the closing weekend in October and is offering skiing and boarding on Bourke St this weekend. There are also beginners' lessons available and the toboggan area will be open for sliding and snow play.
Retail, restaurants and bars will be open throughout the village while the legendary Kooroora Hotel is the place to be for night owls with music through to the early hours.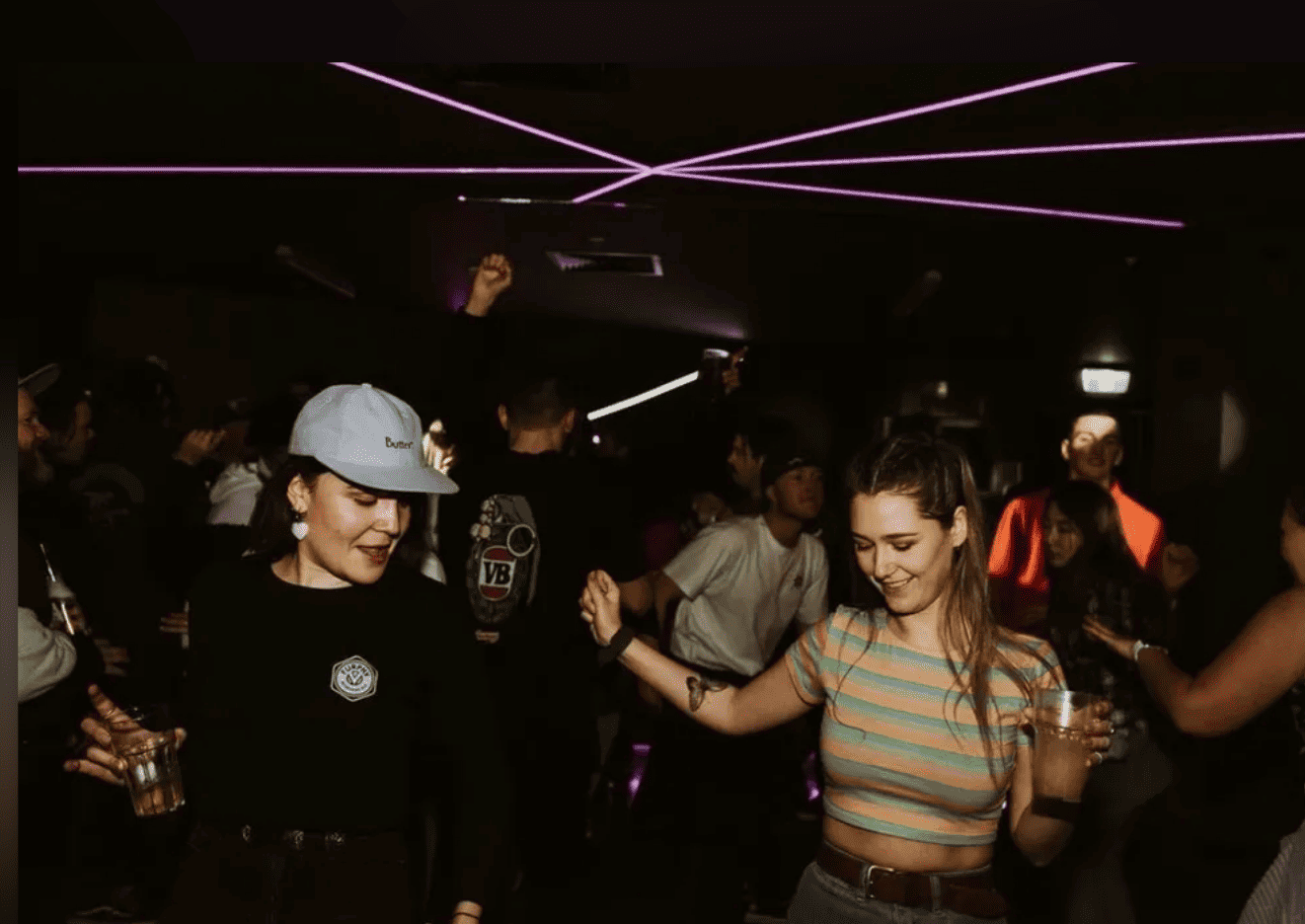 There will also be sightseeing chairlift rides on the Northside Express, fireworks, meet and greets with winter Olympians, including local gold medalist mogul champion Jakara Anthony, and plenty of excuses to share a gluhwein or schnapps with friends.
Legendary local Hans Grimus is being honoured on Sunday June 11th with a sculpture commissioned in his memory being unveiled for the public.  The piece features Hans and his trusty dog Captain sitting on a chairlift together – with space for guests to sit next to the happy pair for a photo.
Hotham Alpine Resort
A weekend to celebrate the start of the ski season, more about socialising than skiing or snowboarding and Hotham's venues are open on Friday. So, if you're arriving early, head to Jack Frost, Zirky's, The General, and Miss Mary's for "let's kick off winter" refreshments.
On Saturday you have the chance to own a piece of Hotham history as the chairs from the Playground double chair, Hotham's first chair lift, go under the auctioneer's hammer.  The Playground Chair charity auction is on at The Snowbird Inn from 4pm-6pm. Then there is live music at The General from 8pm.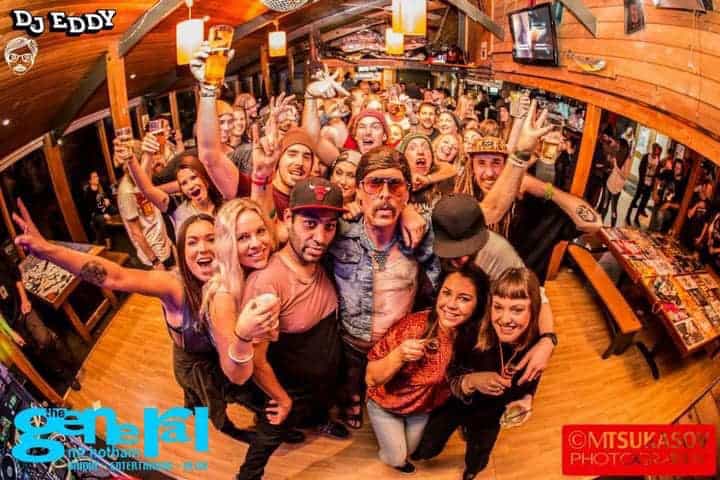 On Sunday, bring the kids to Davenport Drive (next to The General) for free hot chocolate and marshmallow toasting while parents enjoy a free gluhwein from12pm-2pm, brought to you by Mt Hotham Resort Management.
At 6.15pm the sky lights up with the opening weekend Fireworks extravaganza! Head to Hotham Central for fireworks on the Summit. For adults, the party continues at the General from 8.30pm till late, where you can dance the night away with Hotham's homegrown legend and master disc spinner DJ Eddy.
Mt Baw Baw
 Mt Baw Baw has been making snow on Hut Run, its Snow factory pumping out snow at +9 degrees on Sunday. That means the beginners area and toboggan park will be open this weekend for plenty of on-snow fun.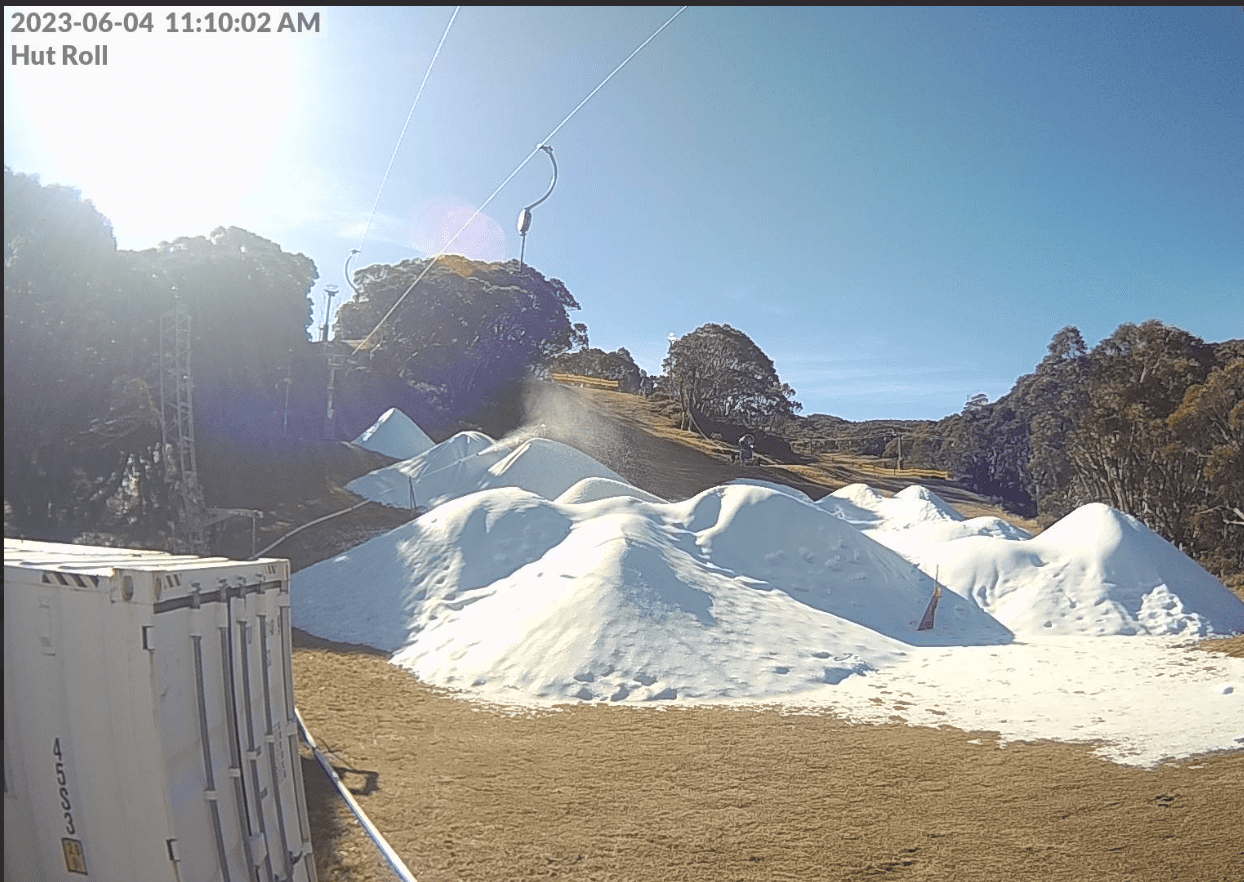 The traditional Tug of War competition is on this Saturday (at a time to be confirmed) and there will be tunes pumping from the Thumping Tent Shack on VC deck. For the kids Baw Baw's mascot Frosti Frog is making an appearance at 2pm. The Welcome to Country, Smoking Ceremony is on at 4pm at the Village Central Restaurant.
The celebrations continue on Saturday night with a tropical Beach Party at Cafe 11, featuring music from the Nicky Moffatt Band. On Sunday Frosti Frog will be back at 2pm and the music continues from the Thumping tent Shack from 11am-4pm.
Falls Creek
There's a lot going on in Falls Creek with a street party in the Village Bowl, a POW (Protect Our Winters) take over in Slalom Plaza and nightime entertainment and dining at various venues throughout the village.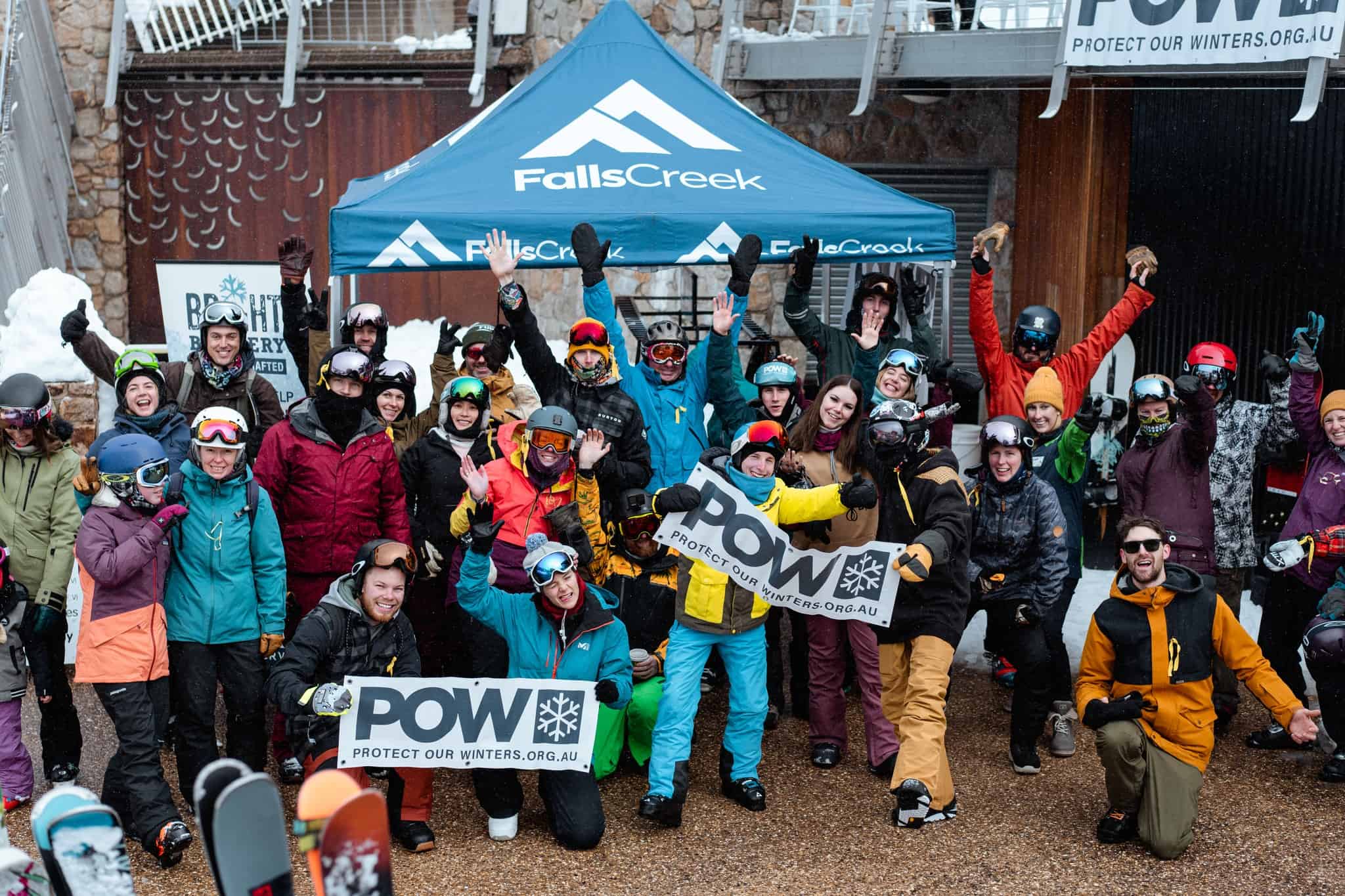 Keep the kids entertained in the Village Bowl from 1:30-4:30pm on Saturday and Sunday at the street party with fire pits, marshmallow roasting, games, face painting and music. Pete the Snowdragon will be making an appearance at 3:30pm.
The fun continues after dark on Saturday night with a spectacular fireworks show in the Village Bowl.
Perisher
There is a patchy cover on Front Valley and mountain ops may be able to scratch enough snow together to open part of Mitchell T-bar, but no official call on whether there will be any lifts open for skiing. However, there is enough snow for snow play.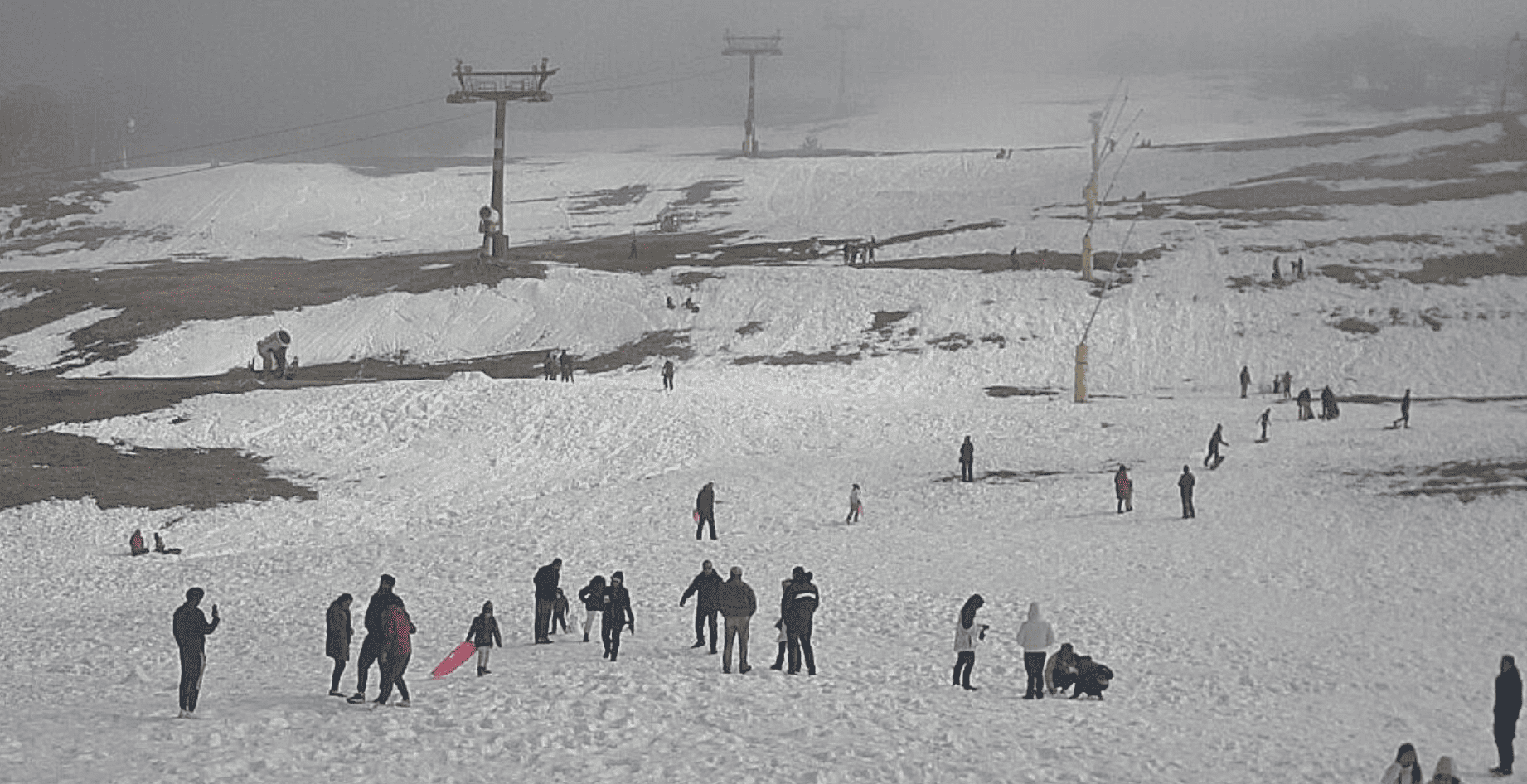 However, there will be plenty of live music across the weekend with the PEAK Music Festival, kicking off at 5.30PM on Friday 9th June. Head up to Smiggin Holes for a Welcome to Country before enjoying a night of live music across both Smiggins Hotel and The Man From Snowy River Hotel.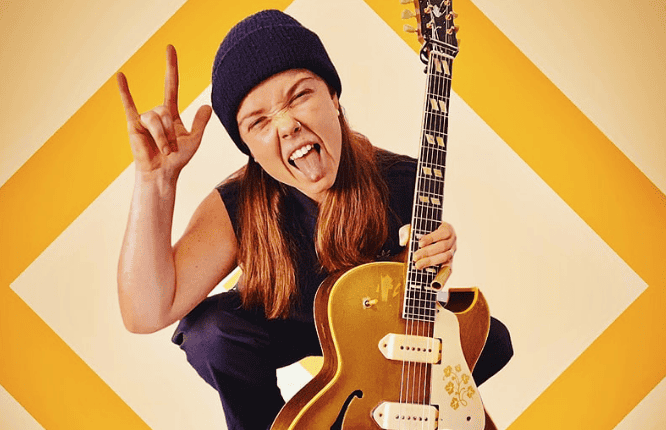 The three-day festival has a diverse group of artists in the line-up who showcase their truly amazing mix of talent and entertainment across multiple live stages throughout the resort – from cosy lounges to headline acts on the Main Stage. Check out the full program here.
Thredbo
While it is unlikely there'll be any skiing or snowboarding this weekend, Thredbo's opening weekend is always fun with a party atmosphere. Kosciuszko chair and the Merritts gondola will be open for sightseeing rides and there is some snow at the top for snow play.
There is plenty of action around the village with a variety of retail and restaurants plus face painting, smores and the impressive ice sculpture by World famous ice sculptor Kenji. The music will be pumping with pop duo Kinder at the Alpine Bar from 3-7pm.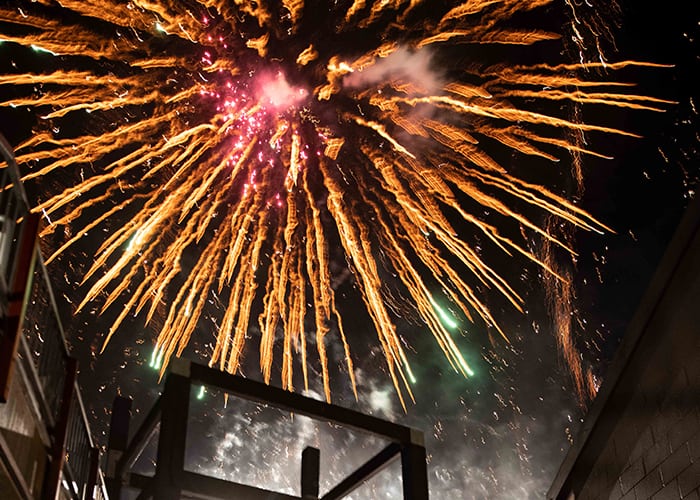 Thredbo's opening weekend fireworks display is always spectacular, and this year's will be a big one, starting at 6pm. The live music continues with Thredbo favourite Mark Travers smashing out his signature tunes in the Thredbo Alpine Hotel Lounge Bar from 8.30 while groove and soul movers H-Cee fire up in the Schuss Bar from 9.30.
The annual long lunch is on Sunday followed by an arvo session at the Alpine Bar with DJ Bailey spinning tunes from 2.30pm at the Alpine Bar. H-Cee will groove out in the Lounge Bar from 5pm.
Charlotte Pass
While we won't be skiing this weekend, Australia's highest resort is always worth a visit for the views alone. The historic Kosciuszko Chalet is open and Stillwell café is a great spot for a high country lunch and the weekend weather is looking good for a hike to Blue Lake or Mt Kosi.
Selwyn Snow Resort
After the devastating damage from the 2019/20 bushfire, Selwyn Snow Resort has had an extensive rebuild with a new Selwyn Centre, upgraded lifts, the installation of state-of-the-art snowmaking and Australia's biggest toboggan park. The official re-opening is scheduled for this Saturday June 10, but the real celebration will take place when lifts open for skiing and snowboarding.
It's great see to Selwyn back, better than ever, for the 2023 season.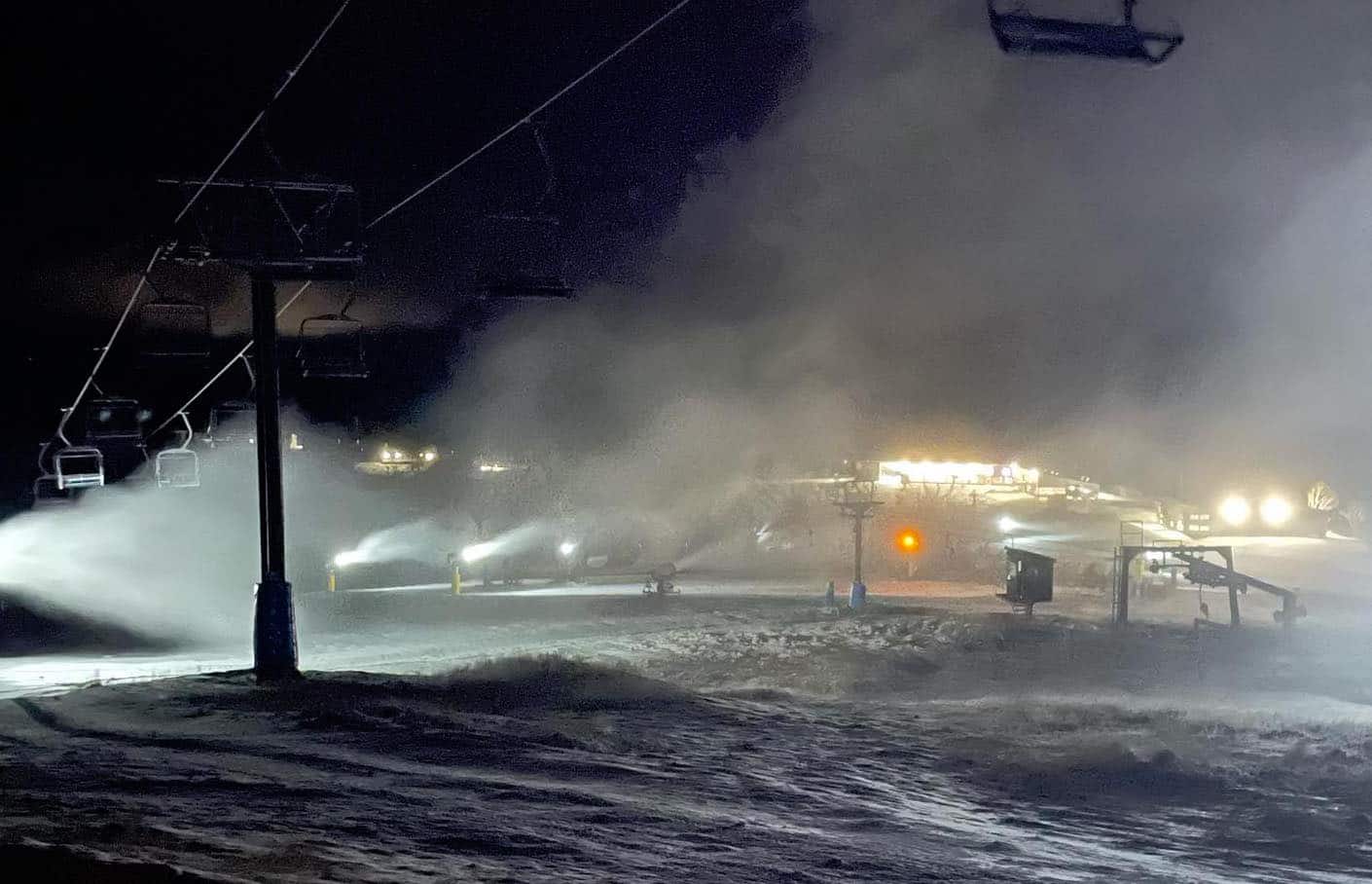 Take The Bus From Jindy
If you haven't heard, from this weekend you can take a bus from Jindabyne to Thredbo and Perisher, with one way or return options. This is a trial bus service which has been extended due to popular demand from the 2022 Winter season.
The Snowy Mountains Bus Service runs daily to Thredbo, Bullocks Flat (ski tube) and Perisher providing easy access to the ski resorts throughout the entire ski season. It means you don't have to worry about icy roads fitting snow chains or stressing about finding a carpark.
The bus service runs hourly during the ski season, ensuring that you have plenty of options to choose from when planning your trip. Additionally, during peak ski season, from Friday to Sunday, buses depart every 30 minutes from 6am-10am and 2pm-6.30pm, making it even more convenient for those seeking maximum time on the slopes.
An adult return journey costs just $21 and there a number of seasonal and family passes available. Head here for further details, timetable and bookings.