NZ WEEKLY WEATHER BLOG – Springtime Is Here
August 31st, 2012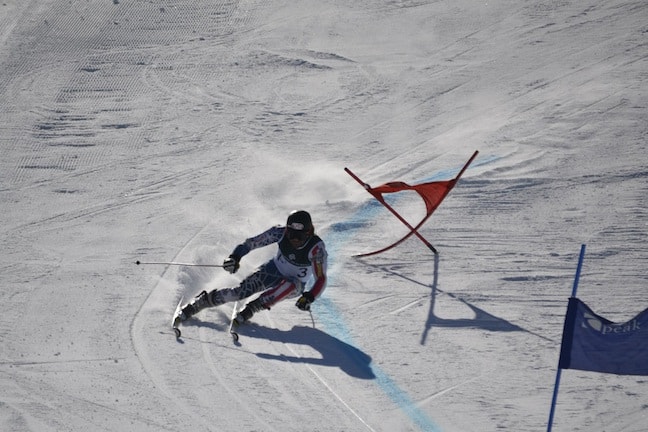 early morning ski racing at Coronet Peak Image:: NZSKI.com
Snow Journal | Matt White
Kia Ora Everyone!
Spring is well and truly upon us now, its warmed up a lot in the past week and that makes for some slushy on and off piste fun! If only the NZ winters were a bit longer, I could still go a few more powder days to hold me out till next season. In saying that, it is really nice to ditch a few layers and bask in the sunshine, sip a few afternoon beers and contemplate the first BBQ of the springtime. Theres a good month to be had yet however and Im excited for it if the weather continues down its sunny path then its bound to be a goodie!
Looking ahead to the coming week, heres what we can expect weather wise:
North Island
Whakapapa/Turoa/Tukino– Tomorrow is looking fine with light N winds, cloud increasing on Sunday with a chance of snowfall above 1900m on Monday. Snow showers may continue into Tuesday but for the rest of the week looking fine and sunny!
South Island
Rainbow– Fine with cloudy patches tomorrow, N winds rising later in the day with the chance of showers for Sunday. Patches of showers may linger through to Wednesday evening.
Hamner Springs/Mt Lyford– Fine for most of the day with late showers falling as snow to 1500m and a rising NW wind. Sunday is looking fine with the chance of a couple of showers, Monday/Tuesday are looking to bring some snow to 1300m. Things should settle down and fine up for Wednesday/Thursday.
Temple Basin, Broken River, Cragieburn, Cheeseman, Mt Hutt, Porter Heights, Mt Olympus– Late showers tomorrow should bring some snow to 1500m, clearing up for Sunday with a moderate NW wind. Monday looks like it might sock in again with heavy rain falling as snow above 1300m whilst the NW wind dies out. The rest of the week is looking relatively fine but the chance for a couple of small showers exists.
Fox Peak, Mt Dobson Round Hill, Ohau– A fine day to begin with but late showers could bring a dusting of snow as high as 1500m. Sunday is looking fine and sunny with 60km NW winds. Monday/Tuesday will experience heavy rainfall, falling as snow to 1300m and a SW wind up high. Looking to be fine and sunny from Wednesday, a chance of rain for Thursday.
Treble Cone, Cardrona, Snow Park/Snow Farm, Remarkables, Coronet Peak– Fine for Saturday with a few showers expected near the end of the day and falling as snow to 1500m. Strong N winds but mainly fine for Sunday, Heavy rain/snow (to 1100m) for Monday/Tuesday with strong N winds.Wednesday/Thursday are meant to be relatively fine but a chance of a couple of showers during the day.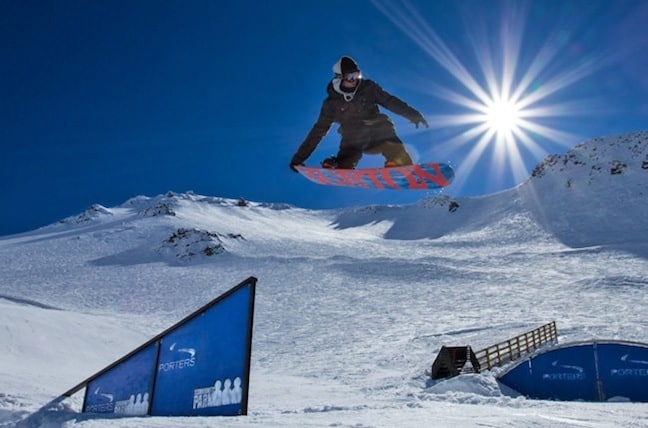 Sunny park laps are one of the best parts of spring! Image:: Porters
Here's how the resorts are shaping up snow-wise
Snow Bases across the country (cm)
Whakapapa 178
Turoa 193
Tukino 102
Manganui CLOSED
Rainbow 67
Hamner Springs Opening 1 September
Mt Lyford 165
Mt Hutt 205
Porters 110
Mt Cheeseman 95
Mt Olympus 145
Cragieburn 85
Temple Basin Opening August 30
Broken River 90
Fox Peak Opening 1 September
Mt Dobson 220
Roundhill 90
Ohau 127
Treble Cone 107
Cardrona 85
Snow Park 27
Snow Farm 20
Coronet Peak 47
Remarkables 70
Queenstown Snowcats On Hold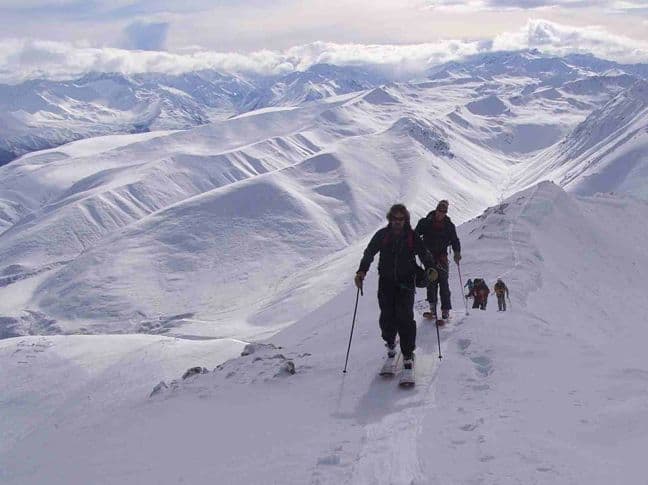 Heading out back of Broken River Image:: Broken River
Local Knowledge
With things warming up, on hill festivities will increase, fun days, car park BBQ's and plenty of apres should be going down all across the country! Due to it being abnormally warm for this time of year, there is a chance we may see some fields close earlier than they anticipated. If you have your heart set on going to one of these particular fields then I would suggest going sooner rather than later. (We all wanna see another big powder day before closing but I wouldn't be betting any money on it!). This weekend at Treble Cone there is the Madwax 'dash for stash'/ Spring fever party. Rumor has it there is a few Treble Cone and Snow park passes amongst the prizes.
Right thats it from me for this week, I'm off to the tub to soak my knackered legs from riding TC all day!! Until next time, have fun out there and enjoy the spring conditions!
The Remarkables forecasts,
snow reports and
live snow cams.
Treble Cone forecasts,
snow reports and
live snow cams.
Snow Park forecasts,
snow reports and
live snow cams.
Cardrona forecasts,
snow reports and
live snow cams.
Turoa forecasts,
snow reports and
live snow cams.
Coronet Peak forecasts,
snow reports and
live snow cams.
Whakapapa forecasts,
snow reports and
live snow cams.
Mount Hutt forecasts,
snow reports and
live snow cams.