NZ Winter Games Obsidian Big Air Event Held In Cardrona Today
August 12th, 2020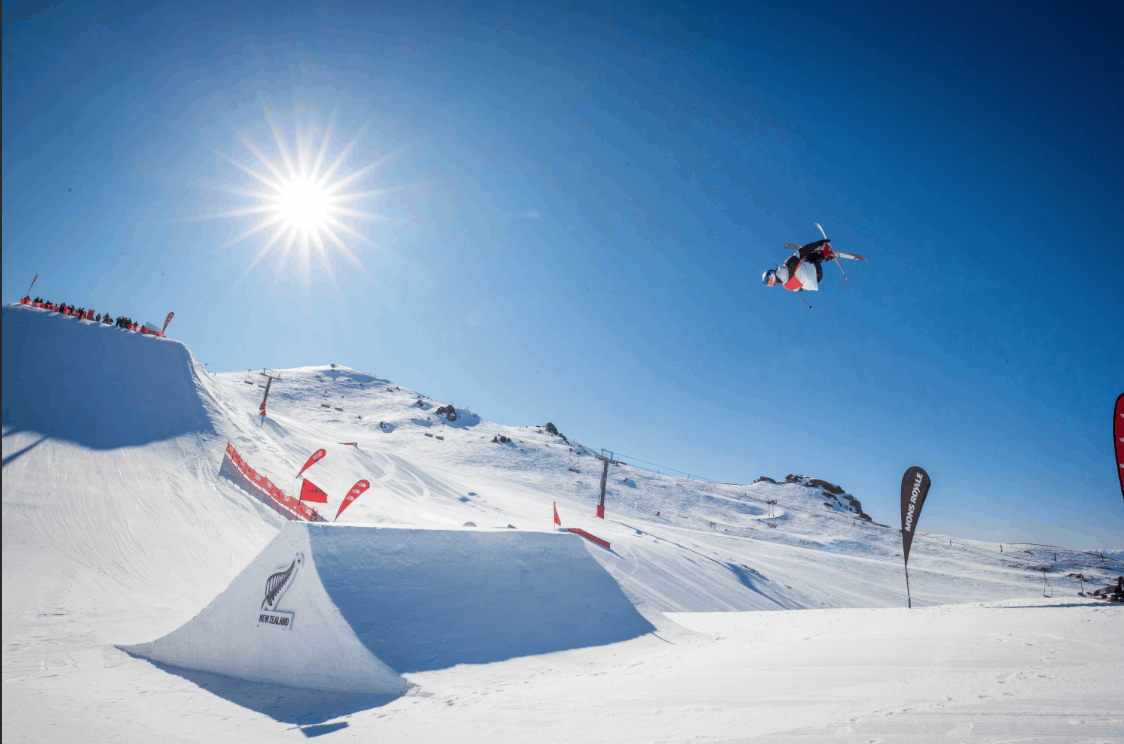 Team Wells sweeps the board – Nico Porteous, Margaux Hackett and Carlos Garcia Knight shine at the Obsidian Big Air 
Mountainwatch | News
The New Zealand Winter games is usually the biggest on snow event in the southern hemisphere winter, attracting international skiers and snowboarders for the park and pipe events and the four-star Freeride World Tour qualifier. That can't happen this year so this year the NZ winter games are running an all Kiwi event called Obsidian, a new mixed team challenge, set across New Zealand's Southern Alps. 21 of New Zealand's best freeski and snowboard athletes pitted against each other in five challenges over a ten-day weather window between the 10th and 20th of August 2020.
Each 9-person team will comprise a mix of seven elite snow sport athletes and two world class videographers. Male and female, ski and snowboard, freeride and park athletes and will be led by a Team Captain – Jossi Wells, Janina Kuzma and Sam Smoothy.
The first challenge was held today after the decision was made last night in conjunction with Cardrona Alpine Resort to continue with the Obsidian Big Air today. The Winter Games NZ team moved into their Level 2 contingency plan and operating procedures, to ensure they provided a safe venue and event for all members of the Obsidian. Cardrona closed their ski fields to the public as they plan their response to the Level 2 environment and prepare their facilities.
At the closed venue the athletes acknowledged how appreciative they were to be allowed to still compete and perform on a world stage. The Obsidian has 21 of the best New Zealand athletes from Olympic medalists through to Freeride World Tour podium winners. There are three snow sports legends as team leaders, with New Zealand's most well-known snow sports athlete Jossi Wells being joined by one of the most versatile female freeskiers in the world Janina Kuzma and freeride pro Sam Smoothy, as the third Team Captain.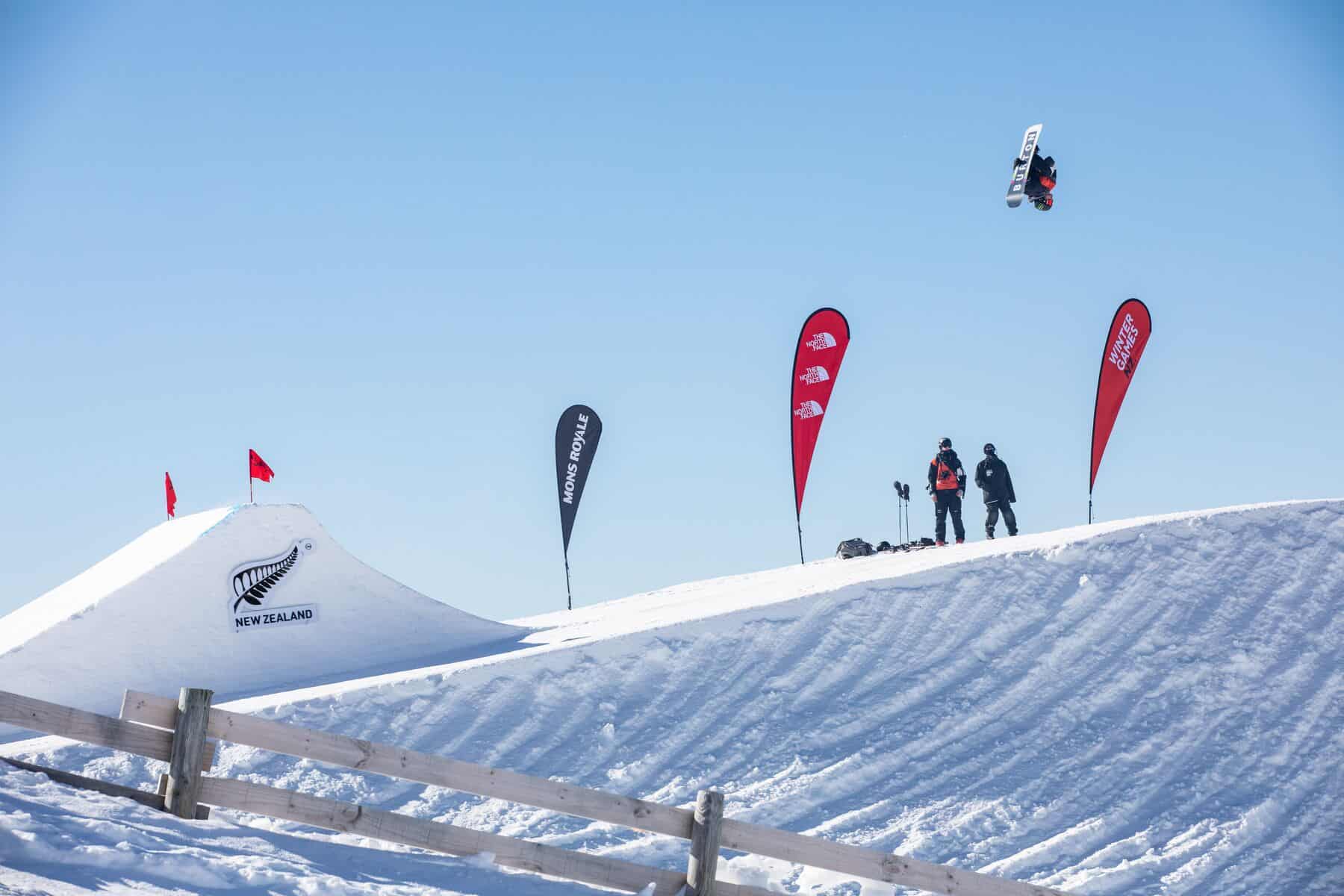 Team Jossi took out the top spot in each of the three categories today, with Nico Porteous, Margaux Hackett and Carlos Garcia Knight's strong performances. This would normally have meant they were at the top of the overall standings for the day, but Team Kuzma strategically played their Joker card on the Big Air event. This card allows the team to gain double points on the day they use it. This pushed them in front with 160 points, to Team Wells' 100 points and Team Smoothy in third with 60 points.
Nico Porteous, bronze medalist at PyeongChang 2018 Olympic Winter Games, was crowned overall Men's Freeski Big Air Champion on a bluebird day. "My day was off the charts. I haven't had a day like this for so long. It was unbelievable," said Porteous. "I ended up coming out and doing tricks I have only done twice before in my life. Beyond stoked to be standing on that top podium." Winning with a Left double 16 safety, right double 16 mute combo.
Jackson Wells, 2018 Olympian and the youngest of the Wells brothers, showed consistency across all his tricks and came in second place. Winter Games NZ 2018 World Cup Big Air bronze medalist, Finn Bilous, rounded off the Men's Freeski podium in third place with a huge performance. He stomped a right double cork 1440 with a safety grab which was very stylish and went for the triple cork but was not able to land either attempt.
Margaux Hackett, World Cup Big Air athlete, took first place and blew the women's field apart with her right cork 900 with a tail grab and her switch right misty 900. "It was really cool battling it out with Zoi (Sadowski-Synnott)." The jam format pitted Hackett against the snowboard women and freeski women in one category.
Jess Hotter (Freeride World Tour podium athlete) boosted her way into second place with some huge straight airs and solid grabs. Zoi Sadowski-Synnott was here to win and went all out attempting a backside double 1080 but unfortunately just couldn't find her feet today.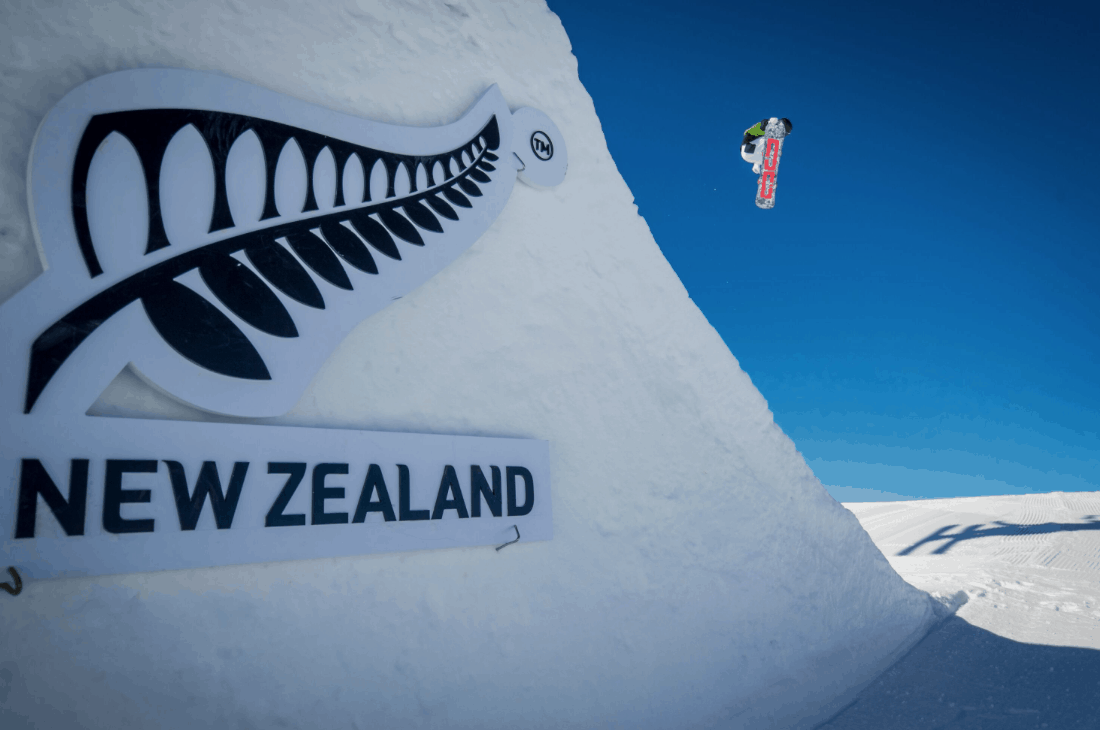 The Men's snowboard category was world class, with Carlos Garcia Knight taking the win. Garcia Knight landed both a switch backside 1260 with an indy grab and a backside 1260 and he also styled out with a huge, floaty backside rodeo. "I tried to do it bit different today. I tried to do the tricks that makes snowboarding look cool and what I like about snowboarding."
Tiarn Collins took out second and had the stand out trick of the day, a cab double cork 1440, but with our jam format judging criteria, one awesome trick is not enough to take the top spot. Up and coming Mitchell Davern was right on Collins and Garcia Knight's tail landing the same two tricks as Garcia Knight, they were unfortunately not as clean.
The Winter Games NZ Obsidian is being run in a weather window between the 10 – 20 August, with the next predicted event being the Freeride on Saturday 15 August.
Obsidian Overall Results 
1 – Team Kuzma
2 – Team Wells
3 – Team Smoothy
Big Air Results 
Mens Freeski 
1 – Nico Porteous – Team Wells
2 – Jackson Wells – Team Kuzma
3 – Finn Bilous – Team Kuzma
Womens Freeski and Snowboard
1 – Margaux Hackett – Team Wells
2 – Jess Hotter – Team Smoothy
3 – Zoi Sadowski-Synnott – Team Kuzma
Mens Snowboard 
1 – Carlos Garcia Knight – Team Wells
2 – Tiarn Collins – Team Smoothy
3 – Mitchell Davern – Team Kuzma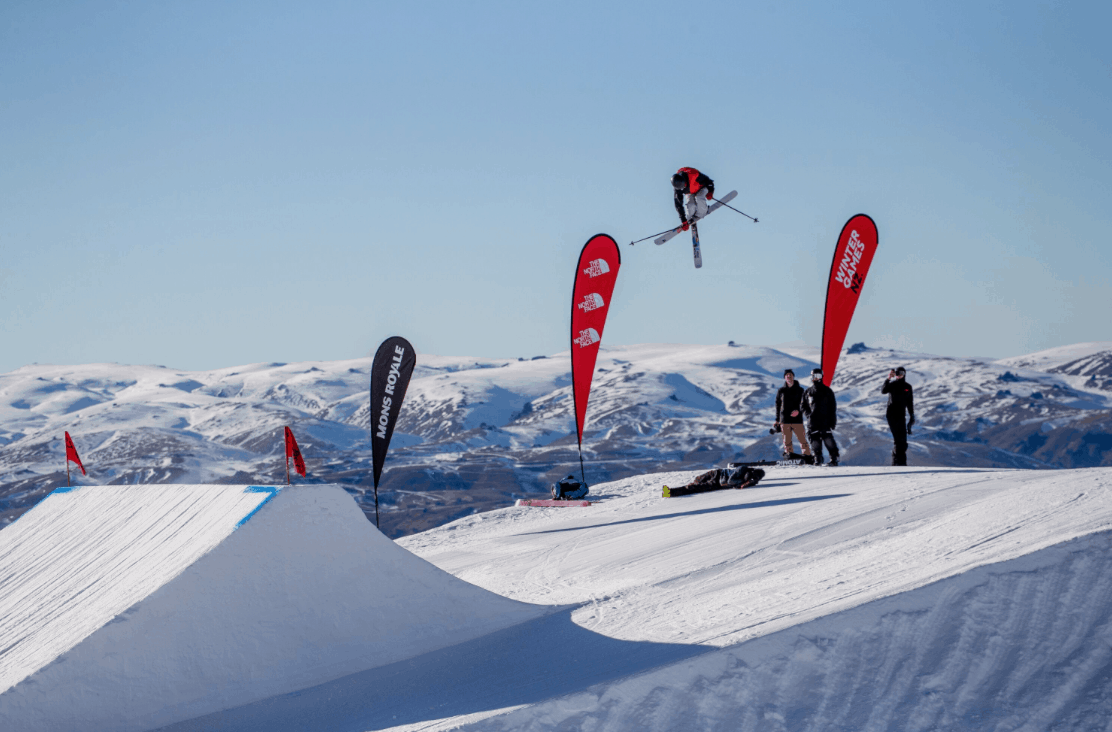 What is Obsidian? We hear you ask! Well it's the biggest snow sports event this winter, with the finest kiwi talent competing in five epic challenges from 10 – 20 August. 
21 of New Zealand's best athletes, from Olympic medallists through to Freeride World Tour winners, skiers versus snowboarders, women versus men and freeride versus park athletes. We have the best of the best at the top of their game.
Over the ten-day weather window, three teams will be battling it out to win the Edgar Challenge Trophy for the Obsidian. Each team comprises seven elite athletes and two world class videographers.
The following five challenges make up the Obsidian. They are equally weighted at 20% each of the final score, to determine which team is our 2020 Obsidian Champion.
Freeride – A classic freeride competition format with an epic heli accessed mountain as this year's field of play.
Park Jam – A stylish jam format will allow the park athletes to shine. Cardrona Alpine Resort is building a custom rail garden in lower Stag Lane to allow as much freedom of expression and creativity as possible.
Big Air – This Big Air event will see our park athletes bringing their A game to the third jump in Cardrona's Big Bucks park.
Mountain Shred – This challenge is about videography as well as our sport! Each team will be allocated a different local resort, where they will shred the mountain and session a line of their choice involving natural and enhanced features on the mountain.  Their team videographers will create a video edit from the day, from which they will be judged 50% by the sports panel on the athletes' tricks and execution and 50% by the media panel on the team's creativity and quality of the edit.
Obsidian Videography Edit – Each Obsidian team has a world class production company embedded as part of their crew. This challenge is the opportunity for the videographers to shine. They will be bringing their creative genius to the table and crafting an 8-minute edit of their team's journey at the Obsidian.  The edit must be filmed within the 10-day weather window and all riding action must be captured on the day of the particular event. This edit will be 100% judged by the Media Panel and we will be premiering these at free community events in Wanaka (28th August) and Queenstown (29th August).