Snow Alert New Zealand – Canterbury Snow on the Way
May 20th, 2016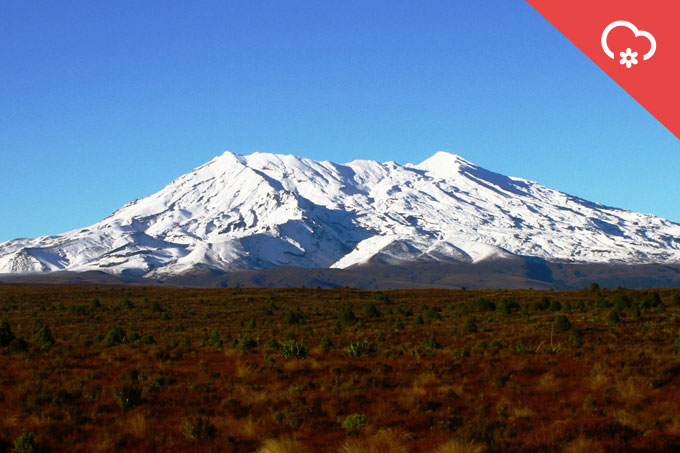 Expect to see that snow-line dropping fast come Monday morning. Image:: Supplied
Mountainwatch | Snow Alert
SNOW ALERT
 Confidence is high
Updated:May 20, 2016
Welcome to our first official Snow Alert of 2016. It's New Zealand's South Island that's the first cab off the rank this year, with the Canterbury region set to score snow to low levels across Sunday/Monday.
As is the norm in late May, there's quite a bit of divergence between the models, so it's hard to know what to expect. To give us some clarity we called on The Grasshopper to break it down for us.
"Screaming cold southerly winds make a welcome return this coming week – put your feet up and take a seat in the comfy chair as we watch autumn turn into winter in the Canterbury Ski Fields and Mt. Ruapehu." He explained.
"A potent low pressure system crossing the South Island Friday night into Saturday will herald a change to much colder conditions. Confidence is still low on the total amount of snow that could fall. This is because the models are in disagreement on the exact location of the centre of the low which is forecast to lurk to the south of the South Island next week, before spinning off to the east next Thursday.
"At the moment, total snowfall amounts look to be in 15-30cm range in the Canterbury High Country. 40-50 cm is not out of the question in North Canterbury on the highest ground and on Mt. Ruapehu. Most of the snow that sticks will fall above 1000m but on Sunday – the coldest day – the snow may get down to 600m during the heaviest bursts. Beyond next Thursday, high pressure will build to the north and winds will shift around to the west bringing a return to milder weather.
We're still a way out from the Opening Weekend's, but there's no reason we can't get excited about some more white rain!
Daily forecasts by The Grasshopper will begin on June 1st.