Snow Travel Expo Goes Virtual For 2020, November 24-29
November 24th, 2020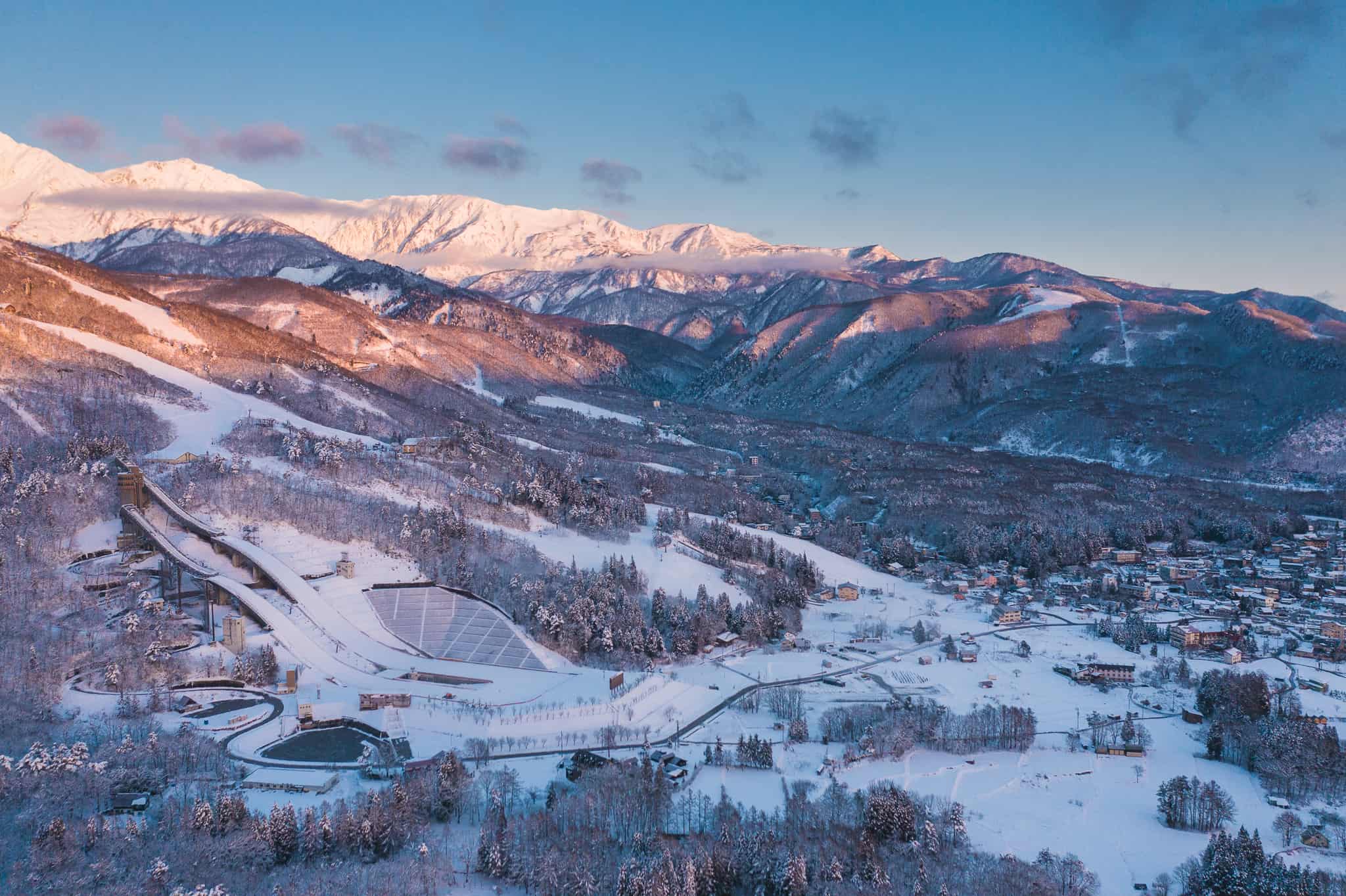 Mountainwatch | News
The Snow Travel Expo is usually held in Sydney and Melbourne each May with representatives from international ski resorts presenting information and answering questions to help Australian skiers and snowboarders choose their next overseas winter destination.
Unfortunately, Covid 19 led to the cancellation of this year's events, but  organisers have worked hard to put together a virtual Snow Travel Expo, which starts today.  Representatives from 60 global resorts will be presenting information about their resorts in a series of Snow Traveller Talks.
The Snow Travel Expo virtual event presenters will keep you connected, inspired, and ready to hit the slopes for your next winter adventure when borders open and snow travel resumes!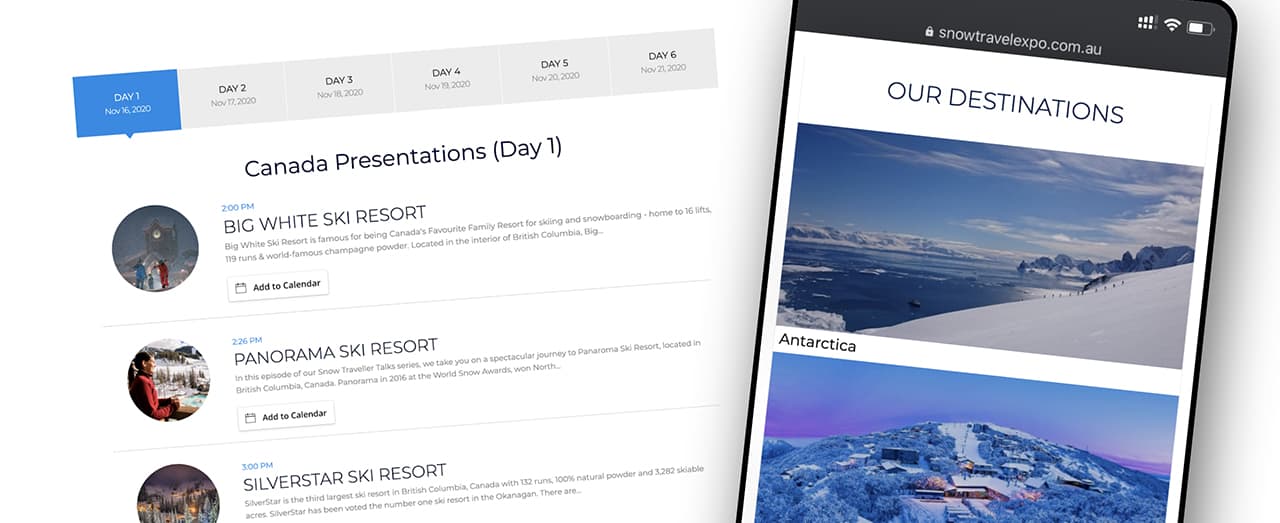 Event Date: 24-29th November.
Click here for the video – https://snowtravelexpo.com.au/#video
Click here for the schedule: https://snowtravelexpo.com.au/event-schedule/
Go here for the website: https://snowtravelexpo.com.au/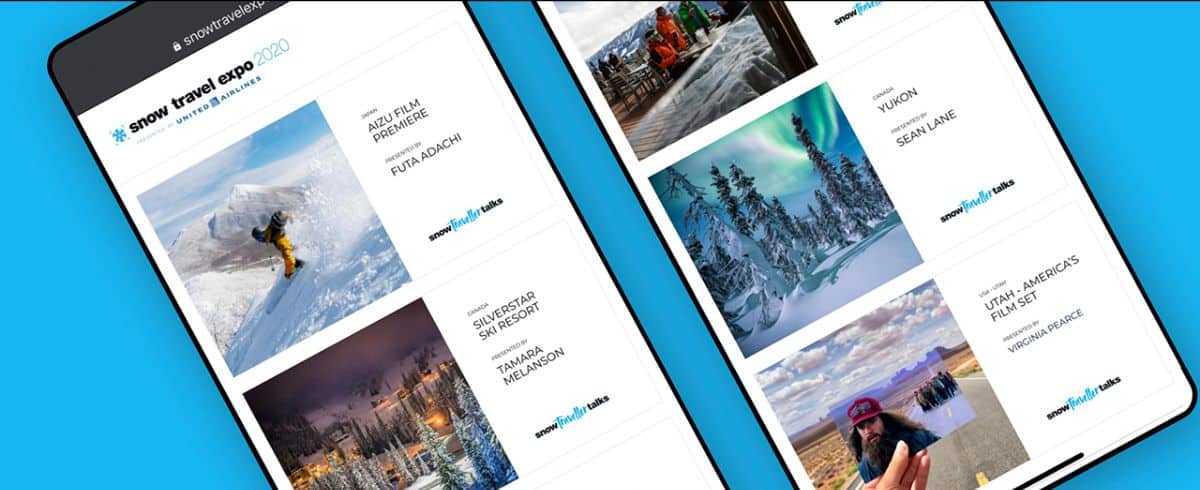 Introduction from Phil Osborn, Creative Director, Snow Travel Expo 2020:
Welcome snow lovers to our 15thyear of the Snow Travel Expo and our first virtual event starting November 24-29th, then content available on-demand.   Our goal – to keep Aussie skiers and snowboarders connected to the world's best ski resort destinations, to help keep the dream alive of your next winter escape when borders open and snow travel resumes. We realise we can't bring all aspects of a live event to our digital experience, so we chose to focus on the Snow Traveller presentation stage from our live events.
The Snow Traveller Talks are presentation by subject matter experts…people who really know what they are talking about when it comes to their resorts and destinations. We also wanted to support the snow travel operators – businesses that package ski holidays and tell the stories of the families and the characters who built these businesses that have helped thousands and thousands of Australian's experience ski trips for generations. 2020 has thrown so many curve balls at the snow travel industry …  but Australian skiers and snowboarders are resilient travellers and we know as soon as we can travel again, we will be hitting the slopes all around the world. We hope you discover a new ski destination to explore and add to your bucket list…roll on 2021!
Enjoy,
Phil Osborn