Storm Journal, August 7-12 – Snow Totals Up to 140cms Set Up Second Half of Season
August 14th, 2019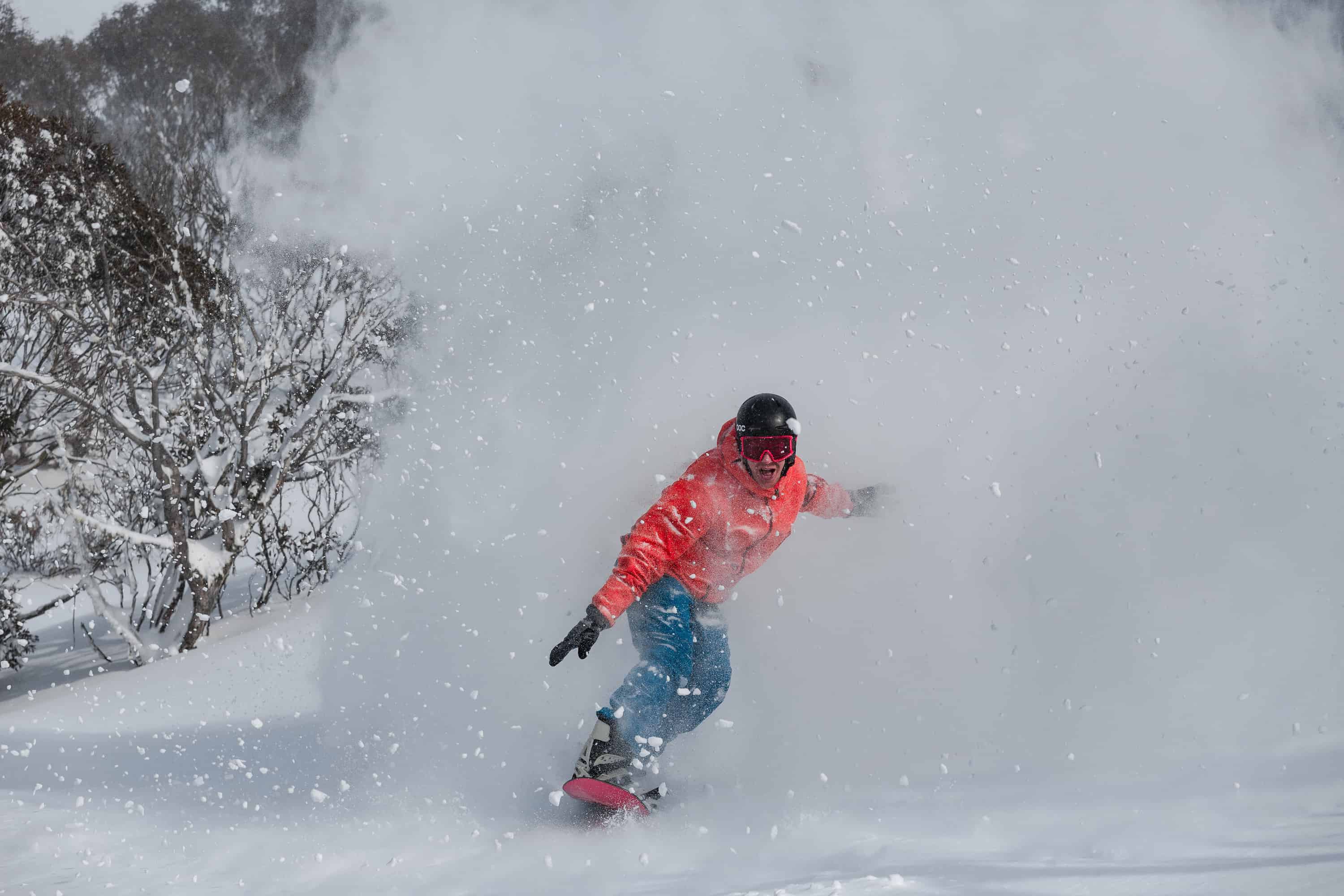 Mountainwatch | Reggae Elliss
One of the best storms of the past few years has moved on, leaving a deep cover of snow across the mountains. Last Friday we published  a quick update on the first two days of last week's storm, writing that, "After two weeks of sunshine and hardpacked snow, skiers and snowboarders were waiting excitedly for the storm which was forecast for this week."
That was something of an understatement, as while the skiing had been OK on the groomed runs for the past three weeks,  as far as fresh snow went, the season that promised so much with the strong opening weekend had turned into a bit of a dud.  Other than a small 10-15cms top up of wet snow on July 24, it had been a month since the last decent snow storm which delivered between 40 and 100cms of snow between July 9-13 and some great conditions. However, prior to that July storm, skiing had been restricted to the snowmaking runs.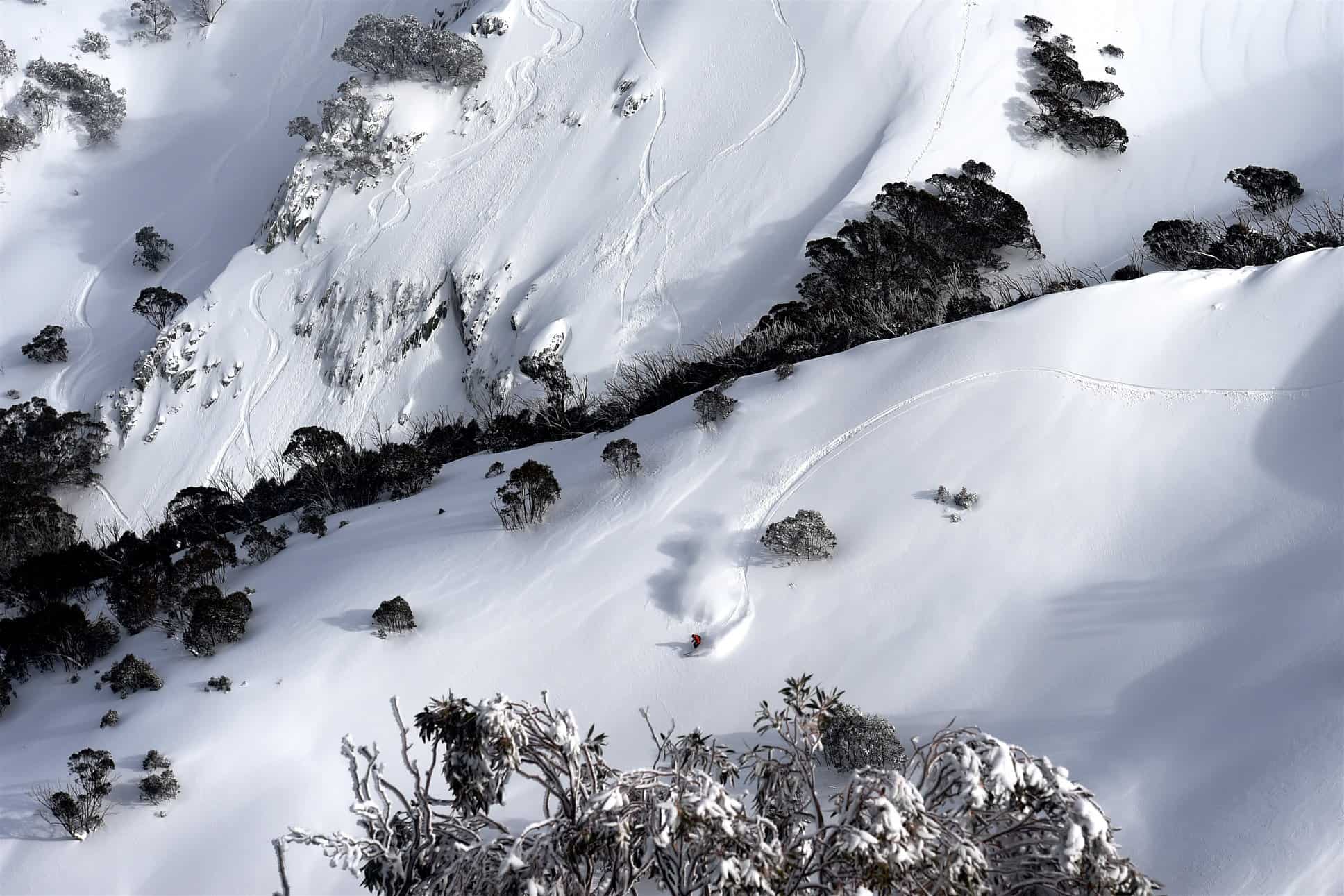 However, things have really turned around since last week. The latest system grew stronger as it approached the mountains and snow started falling when first front crossed the Victorian resorts on Wednesday afternoon and the NSW resorts in the early hours Thursday morning. The initial front favoured the Victorian resorts, with Hotham receiving 20cms by Thursday morning, the NSW resorts around 10cms.
The Grasshopper was calling this system as having the potential to deliver a a lot of snow in a three-to-four day period as there were a series of cold fronts embedded in the big low-pressure system. Early last week he was calling 40-70cms with a good chance of one metre at upper elevations.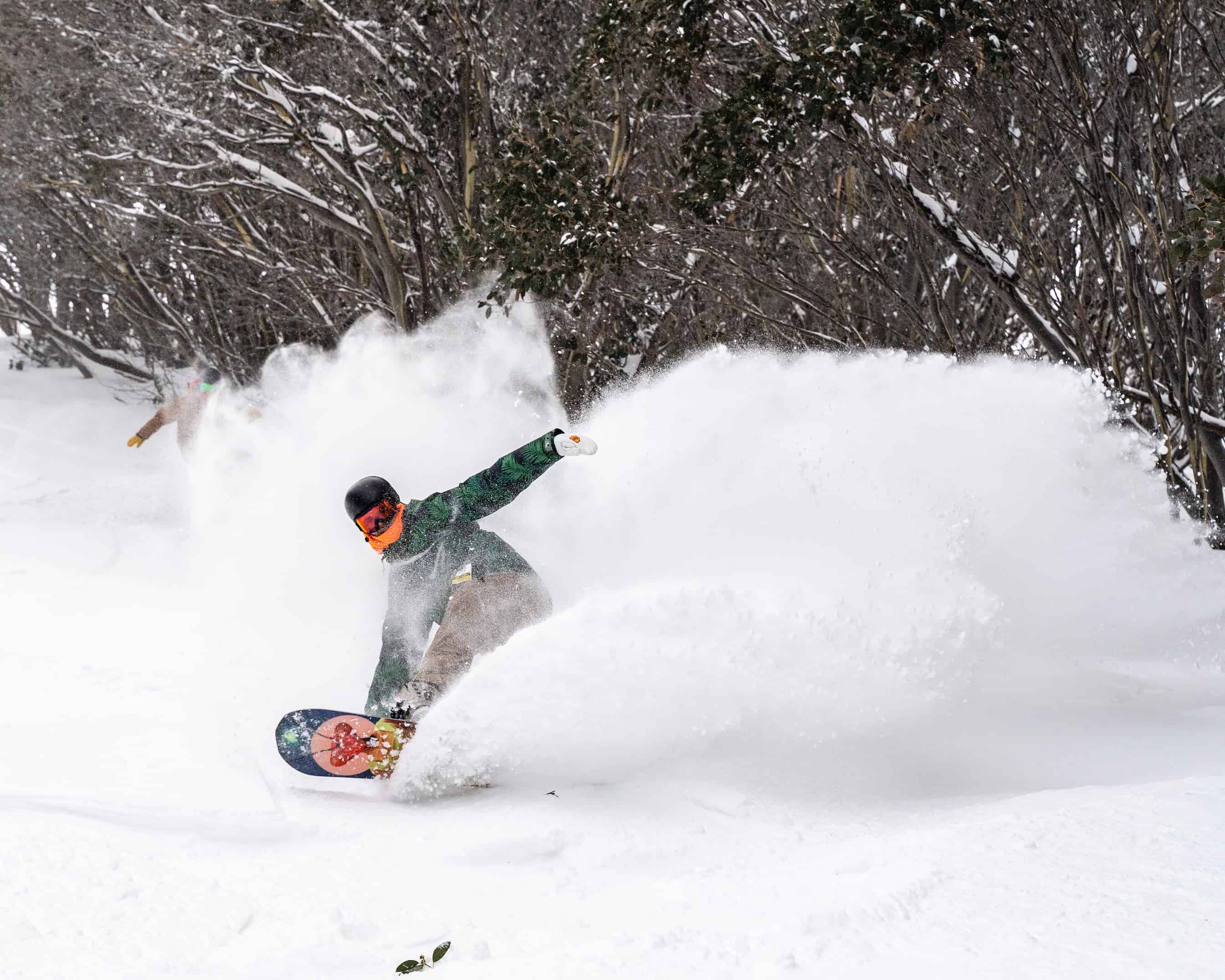 In the end, he was close with Hotham reporting a storm total of 91cms, Falls, 94cms, Perisher 120cmsa and Thredbo and Charlottes Pass 140cms while Buller received 70cms. For the NSW resorts, the bulk of the snow came overnight on Thursday, August 8 and when I checked the snow outside my home in Thredbo Village on the Friday morning there was 25ms on the deck and it was dumping. The groomers reported 50cms at 1600 metres and 70-100cms at the top, but it was difficult to tell as the wind was howling, blowing around a lot of snow on the upper mountain. I called one of the Thredbo groomers at 5.50am and he said there was 70cm where he was near the top of Sponars T-bar and that "he hadn't seen anything like it in a long, long time."  I think the last time we had a similar overnight fall was in 2016.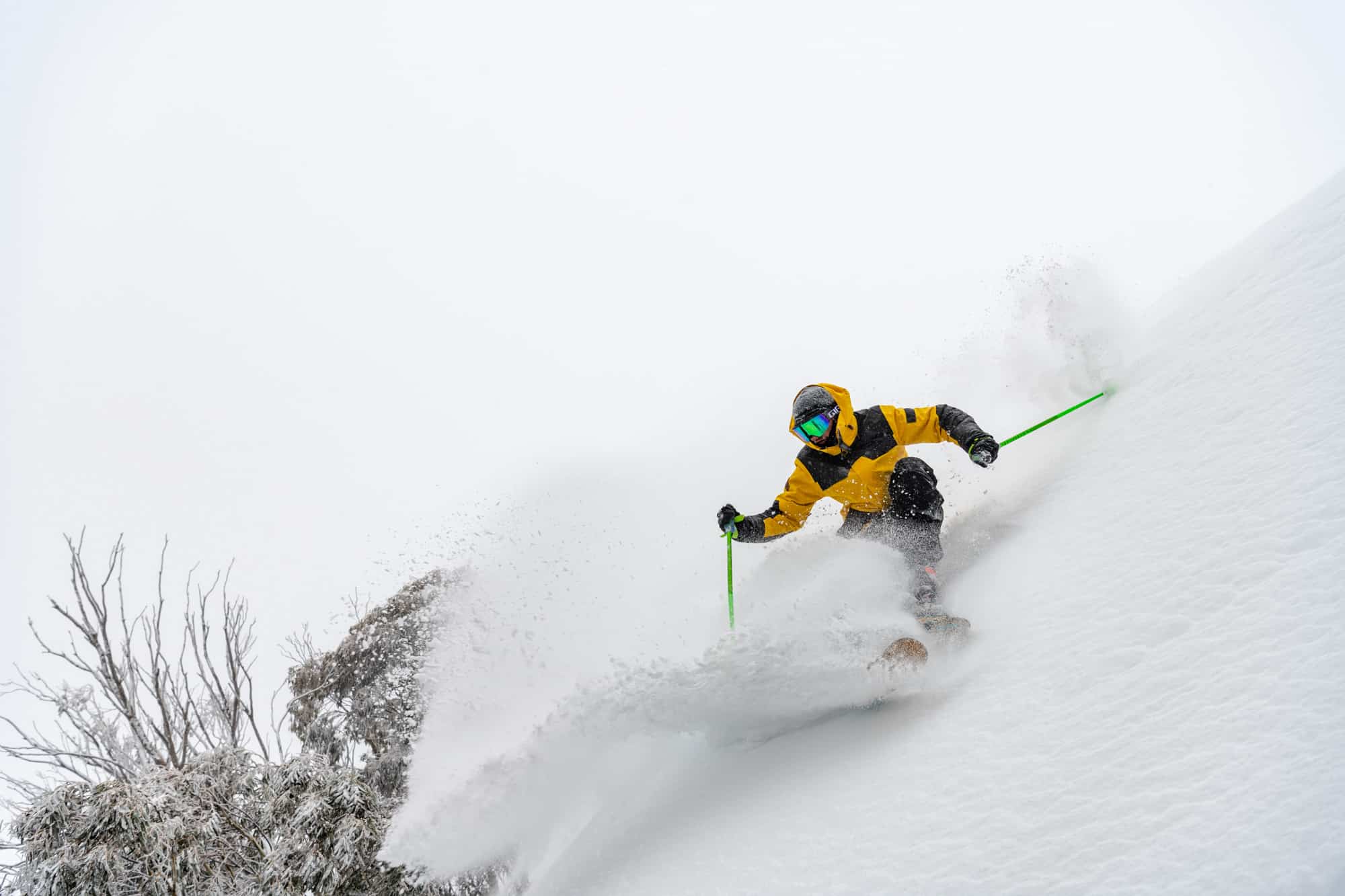 The winds were moderate to strong, particularly on Friday when a gale force northwest wind forced a lot of chairs on to wind-hold, but with temps as low as -7, the snow quality was excellent. After two or three weeks of hard-packed skiing on the groomed runs, it was nice to head off piste and ski some soft, dry snow.
Our on-the-ground snow reporters were very happy to talk about something other than sunshine and hard-packed snow, Layla Lee advising people in her Falls Creek report on Friday, August 9 to, "Quit your job, steal a car, do what you've gotta do to get here because we've had another 47cm overnight and today is going to be Falls Creek at its finest."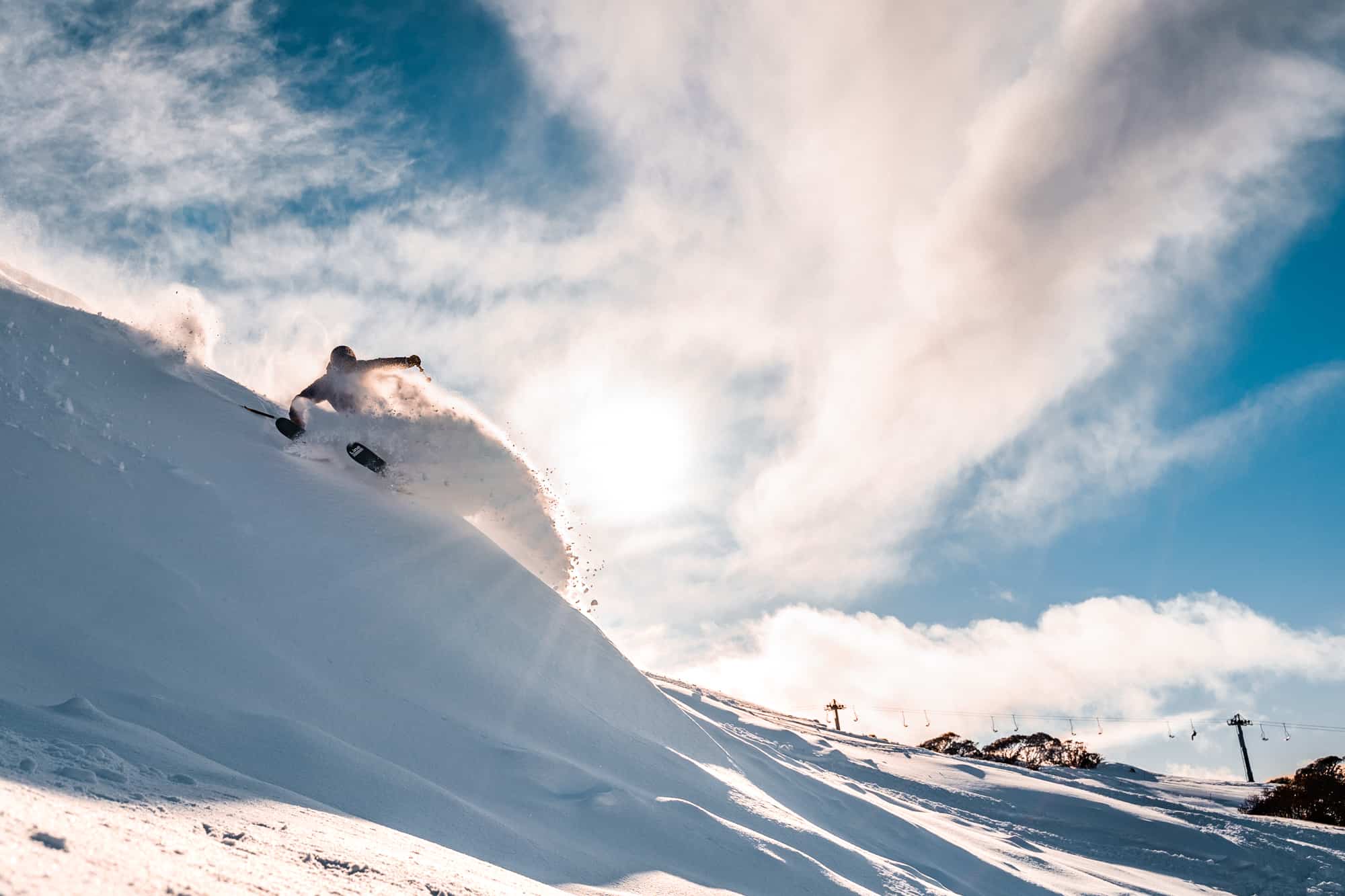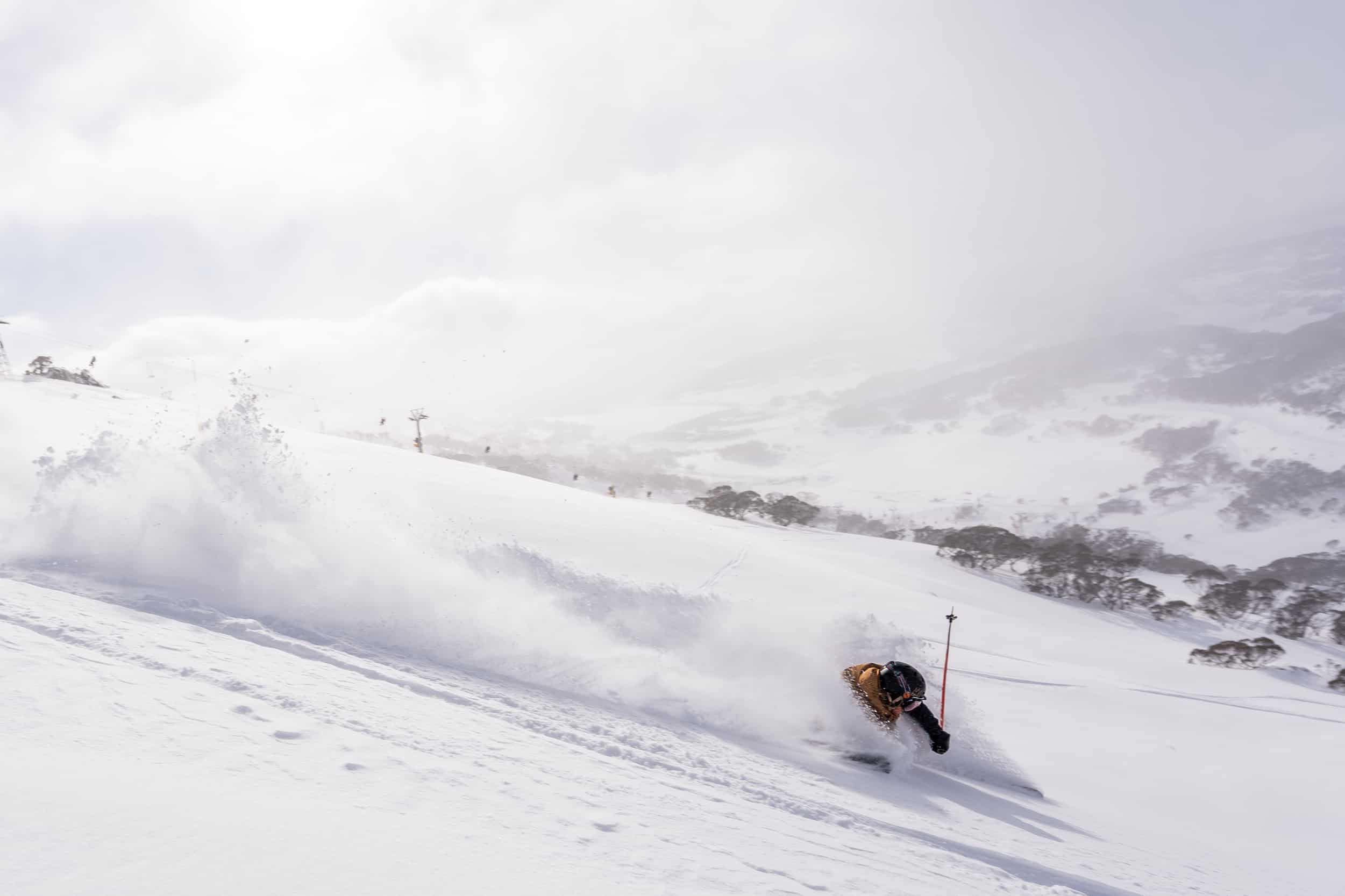 The snow on Friday was a bit wind-packed in some areas, but deep in the trees, but Saturday and Sunday were excellent in all resorts, many people calling it all-time. Here in Thredbo there was a bit of a difference of opinion as to whether Saturday or Sunday were the best day (I reckon Saturday) but they were both close to 10 out of 10.  A friend who skied Perisher on Sunday said it was as good as it gets and, in a press release that afternoon the resort called Sunday, "The day of the decade:"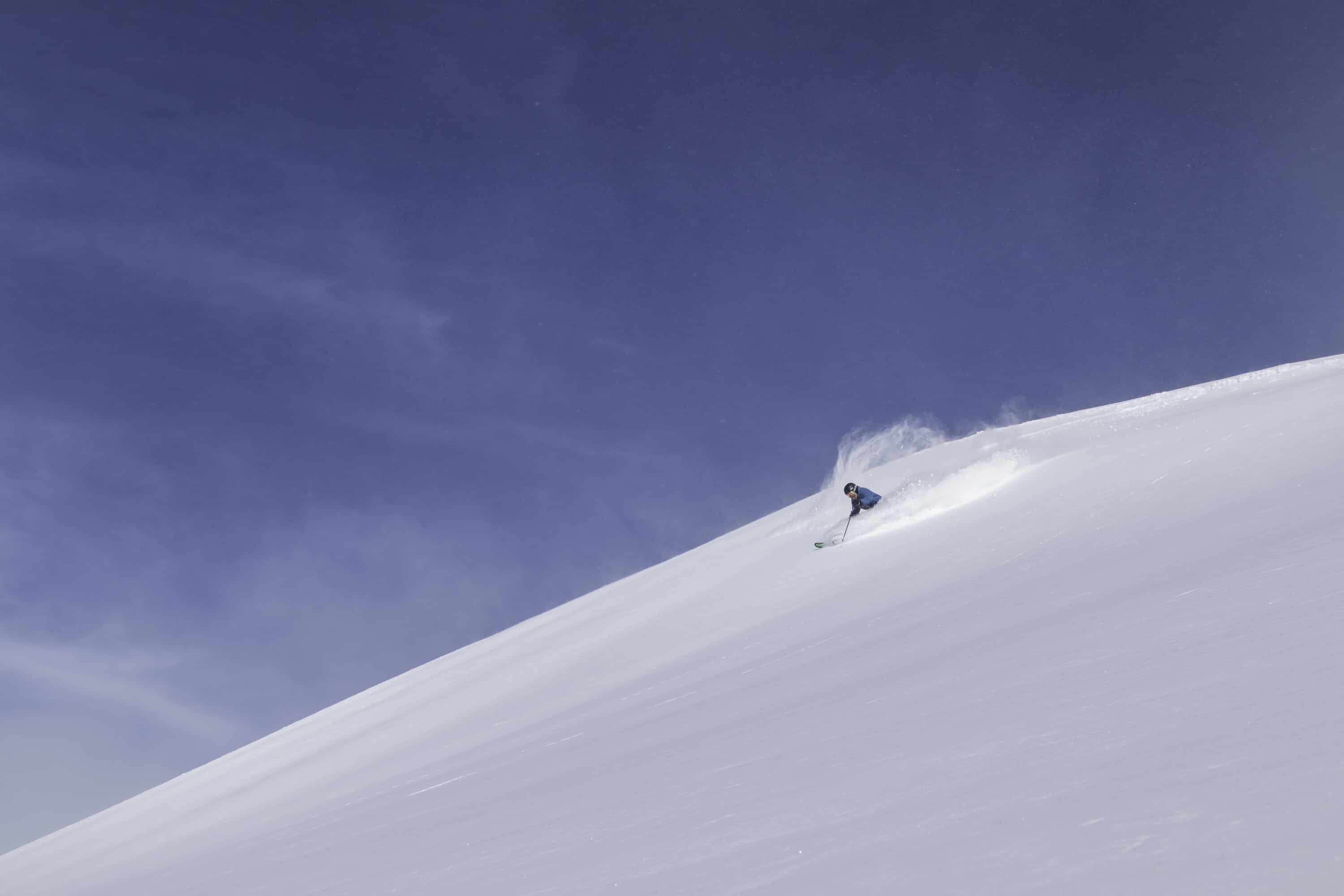 Bill Barker, our Hotham snow reporter was splitting hairs on which day was best, writing on Sunday, August 11: "I thought yesterday was about as good as it gets for the combination of awesome snow and relatively user-friendly weather, but I reckon today is better.  We have had 13cm of cold snow in the past 24 hours with more than half of it coming overnight."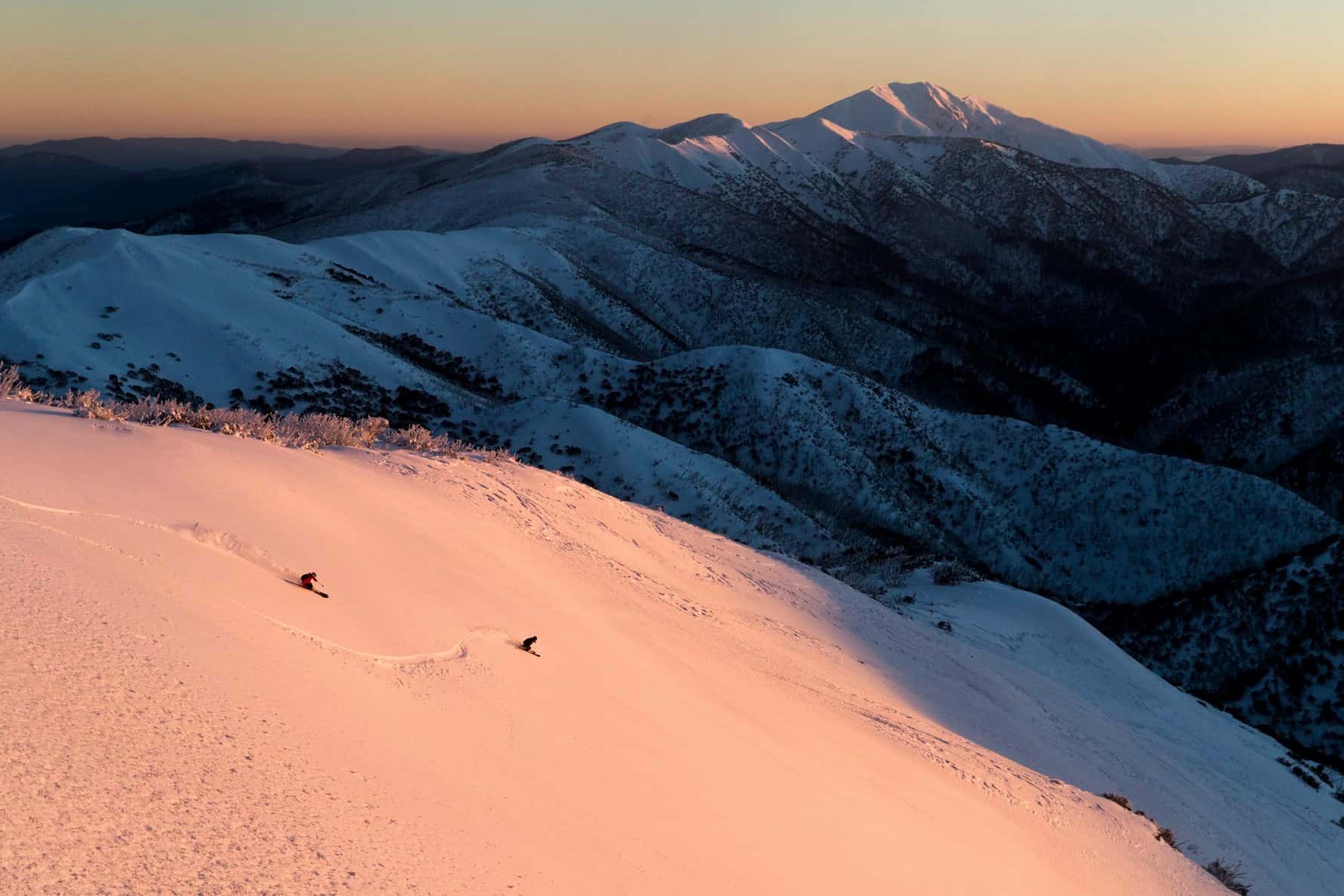 The last flakes fell on Sunday night with just 3-5cms of fresh on Monday morning and the sky was clear, which was a little disappointing after four-days straight of fresh snow. However, the snow was light with dry soft snow off piste while the groomed runs were perfect, and the wind was blowing in some nice wind-drifts up high. Today was similar with sunshine, dry packed snow but lighter with winds and while there were no fresh turns on offer it was another excellent day on the hill.
Further south, Mount Baw Baw copped the full brunt of the storm with a tonne of snow but fallen trees closed the access roads to the resort on the weekend. While the storm cleared in all other resorts on Sunday night, snow showers continued in Baw Baw yesterday and overnight, while it was foggy with low cloud for most of today. It is fair to say this storm may have saved Baw Baw's season as the resort's natural snow depth has jumped from a just 6cms a week ago to 95cms this morning.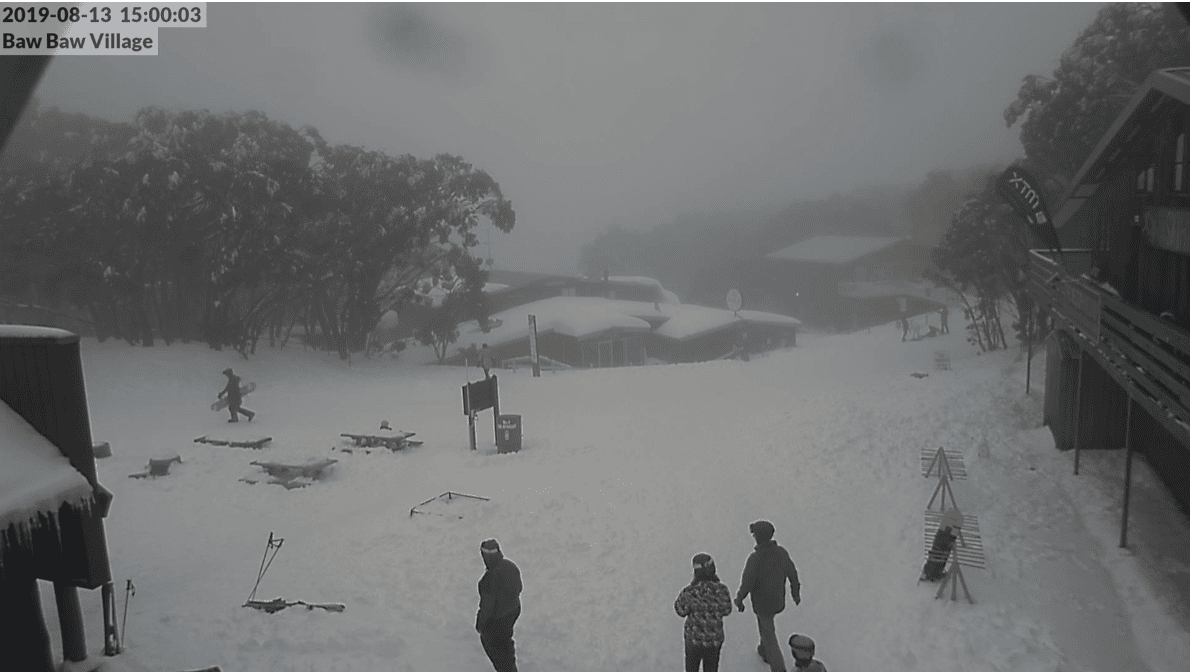 We are just past the halfway mark of the season, so this storm has helped to set things up for the second half of winter. The average base on the upper slopes is now 1.5 metres, so one thing we know is – providing we don't get a big warm, northwest rain events – the second half of winter will be a lot better than the first.
Whether we'll see another big storm this winter remain to be seen, but there is some snow in the forecast, the Grasshopper's extended forecast looking promising in today's update:
"This cold front is looking rather vigorous, and there'll be fair dollop of rain before it hits late Sunday, followed by an icy blast from the W-SW, which should see snow fall to low levels during Monday."
It will be nice not to have to wait s month for the next storm.