STORM WRAP – Australia scores 70cm snow storm
July 25th, 2013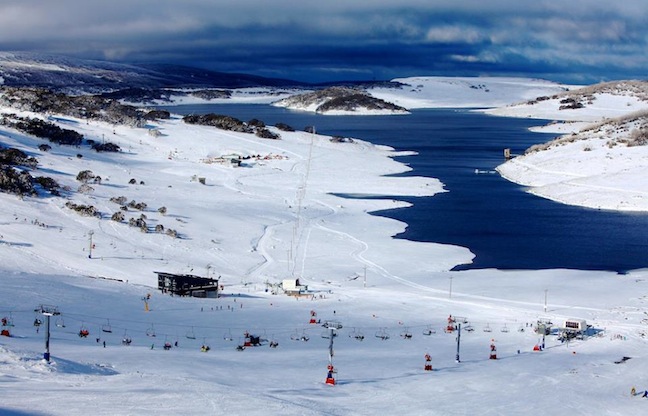 This shot doesn't even need a caption, Tuesday was a picture perfect day Image:: Falls Creek
Mountainwatch | Storm Wrap
This time last week Aussie skiers across the country were in a state of panic! The rain was torrential and on the cams we were literally watching the base that had been gradually building wash away centimetre by centimetre. Thankfully, around midnight on Friday night the hard hitting sound of heavy raindrops suddenly faded, outside the window across mountains throughout NSW and VIC the snow began to fall, and it fell hard.
In order to honour such a memorable event we asked The Grasshopper to break down how this event transpired in the nick of time….
The Grasshopper
It would be a crying shame to let a 70 cm storm go by without a mention, so here's a little analysis of how that persistent low went from villain to forgiven in the space of a few days. As we all know, things did not start well. A huge high centred over New Zealand was presenting an insurmountable barrier to an approaching trough, and this resulted, as it frequently does, in a cut-off low deepening in the Bight.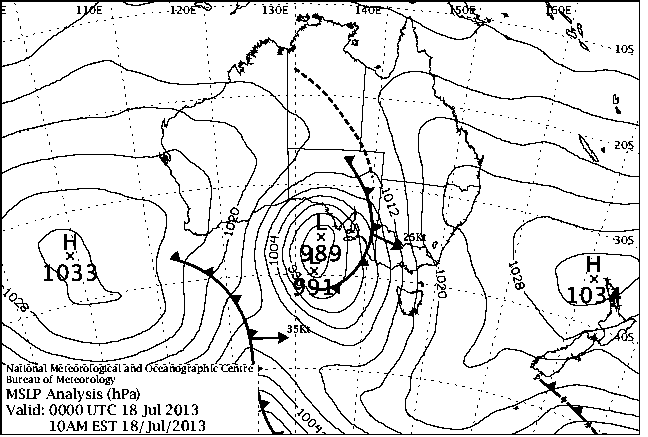 The situation at 10am on Thursday 18 July Image:: BOM
With a day of strong, warm and moist northerlies ahead of us this was not an ideal situation, and I posted the following image on Facebook to summarise what we were up against. Hotham managed to rack up 70mm of rain over 24 hours and the other majors recorded more than 40mm.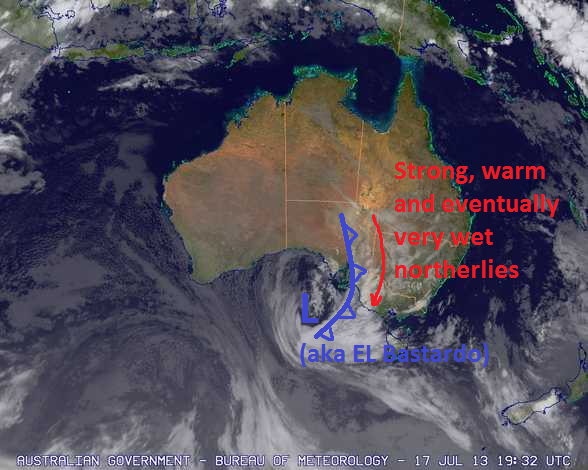 By all accounts the snow base was pretty much cactus by this stage, so the fact that we got another 20 to 30mm of rain on Friday as we waited for freezing levels to fall was rather gratuitous. Talk about kicking the corpse. The problem we faced as that rain continued to fall was that the air was still too warm behind that first band of rain. We were waiting for the cold air behind another trough over western Victoria (as in the image below) to bring the snow. I pointed out that area of colder air on Facebook as we waited, some patiently, some not so patiently, for the snow to fall (you know who you are).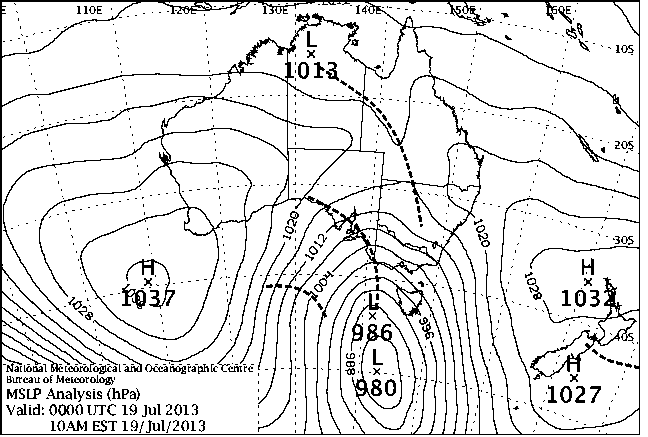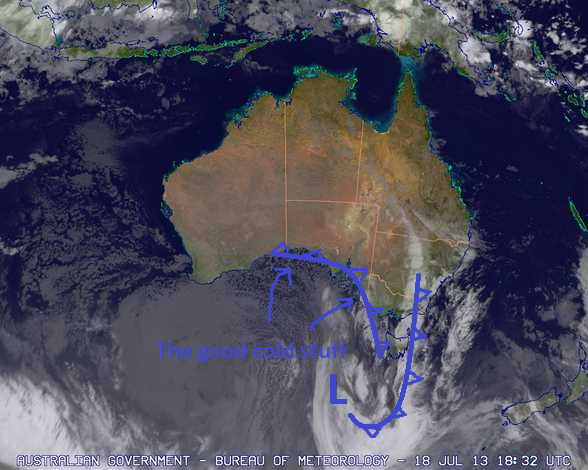 Eventually that snow did arrive, with the freezing level tanking overnight into Saturday (ED: to around 750masl where we were!). 40 to 70cm accumulated over the following 48 hours or so. The thing that really saved us during this period was how slowly the low moved across Tasmania, maintaining a strong and cold west to north-westerly flow onto the Alps for an extended period.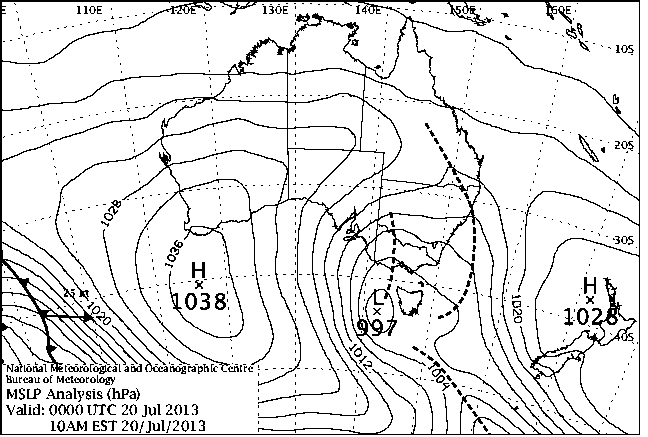 Here you can see that slow moving low just hanging around still partying Image:: BOM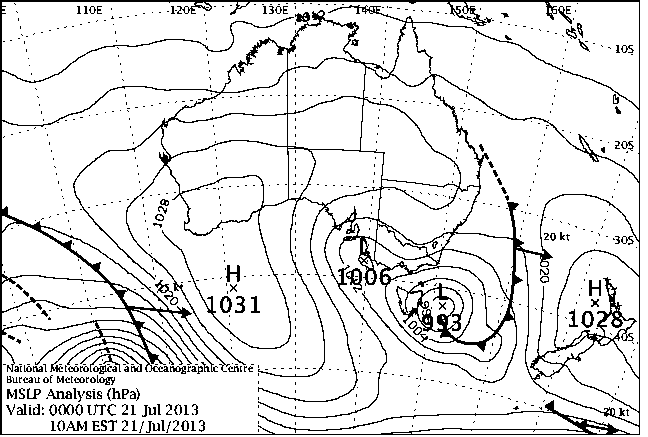 By Sunday it was still snowing and it squeezed out every bit of moisture Image:: BOM
We were really lucky here, if you'll allow me to talk about good luck in a season like this. If that high over New Zealand had given way just a smidgen the low would have moved further into the Tasman Sea, the flow would have swung southerly (as it eventually did on Tuesday) and the next high coming in behind would have cleared the snow out a whole lot quicker.
The final result? Well I'll let my editor drop a few more visuals to hammer home that these snowfalls were pretty tidy, even if the rain did take us back to the dirt, rocks and stumps before it arrived.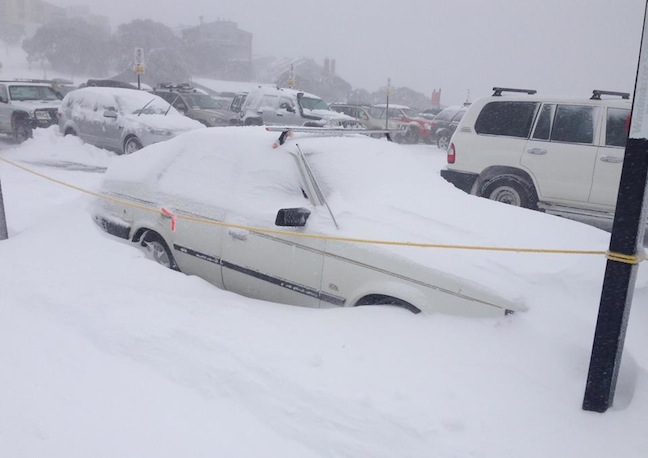 The storm wreaked havoc on the roads in Mt Hotham, with 70 cm falling the road crews had their work cut out Image:: Mt Hotham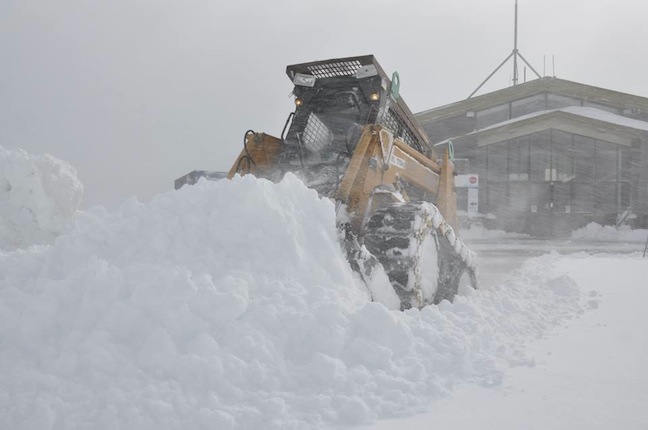 Heavy duty machinery needed in Perisher Image:: Perisher Media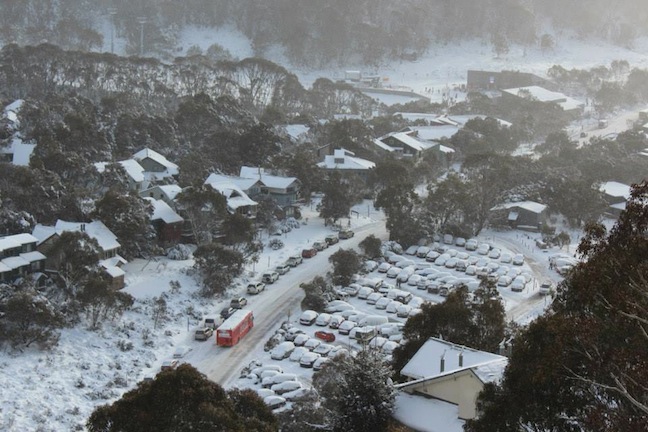 Thredbo village looking alot better than it did before the storm Image:: Thredbo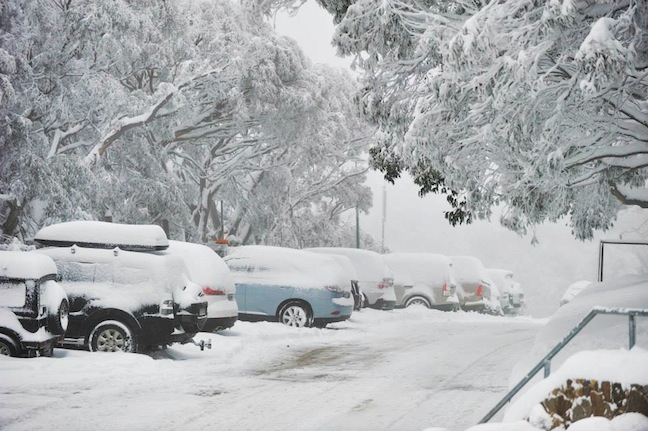 Mt Buller didn't fare quite so well, they still received 28 cm though kickstarting their season Image:: Mt Buller