Tazawako – A True Taste of Japan
April 10th, 2017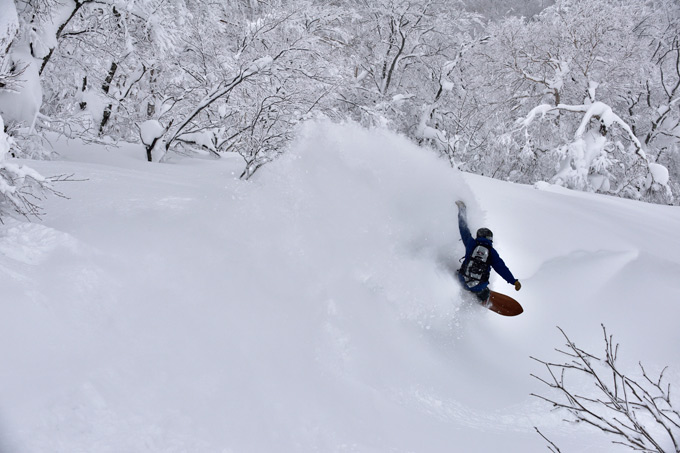 Tazawako's powder is perfect for surfing the snow. Photo:: Masayoshi Kamimori
Mountainwatch | By Reggae Elliss
Japan is now fully on the radar for skiers and snowboarders from all over the world. It's hard to believe that only 15 years ago even Niseko was a basic Japanese resort with few foreigners, no English menus or signs, and no luxury apartments. Of course, that has all changed with large influx of overseas visitors each year, not just to Niseko, which is now something of an Australian enclave, but Hakuba on the main island isn't far behind.
The result is the fabled Japanese powder at these resorts is tracked out by mid-morning and the influx of westerners, particularly Australians has also diluted the Japanese experience.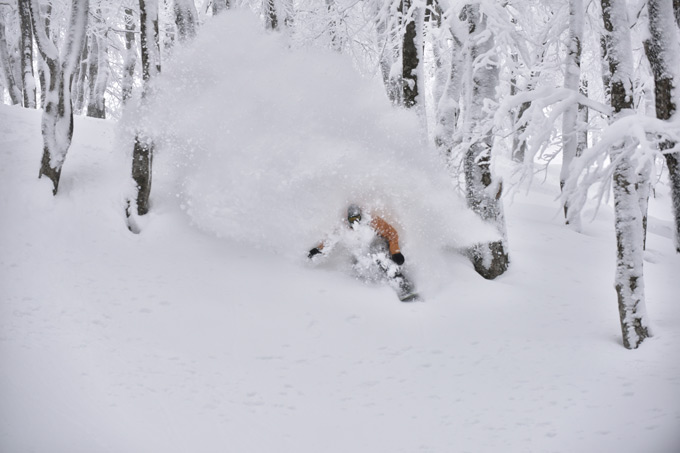 The trees are gladed and spaced nicely for some fast runs through the Birch forests. Photo:: Masayoshi Kamimori
The answer, of course, is to look further afield and with over 500 ski resorts in Japan it is still very possible to find that enticing mix of authentic Japanese culture and deep, light powder. One such area worth the extra effort is the prefecture of Akita, located in the Tohoku region, which is the northeast of Honshu, Japan's main island.
Akita is a mountainous region and faces the Sea of Japan, exposing it to the cold Siberian-sourced winter storms that pick up moisture as they cross the ocean and drop a lot of cold, dry snow. There are a number of ski hills in Akita, with Tazawako one of the best. It is not a huge resort with 100 hectares of on piste and 12 groomed trails, but with a base at 578m and the top at 1186m has a healthy vertical drop of 608m.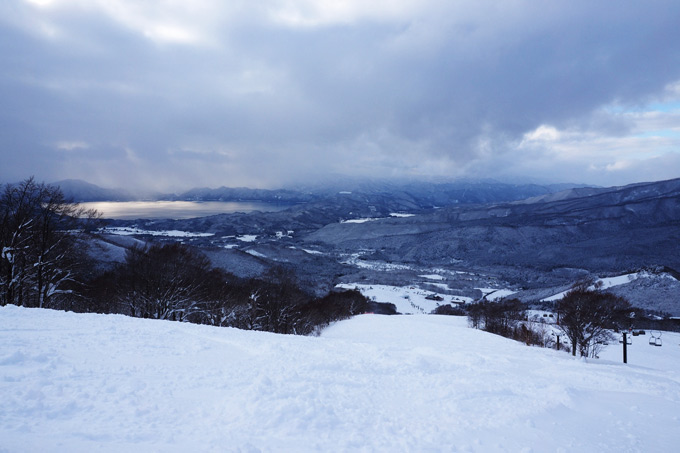 The view down towards the pristine waters of Lake Tazawa. It is the deepest lake in Japan and one of the few that don't freeze in winter.
Tazawako is good for all levels of skiers and snowboarders with good beginner runs and fun blue-level groomed runs for advanced and intermediate skiers. On a powder day, which happens a lot, some sections of the on-piste runs are left ungroomed, making fresh tracks easily accessible.
However for most of us, the trees and off-piste powder are the attraction, and there is a good amount of both. There are some open glades on the upper terrain, which get tighter as you drop lower, and the sidecountry is easily accessed. As you drop through the birch and beech trees the terrain is pretty mellow, typical for japan, but hooking through the birch trees is always fun, especially in knee to waist deep powder.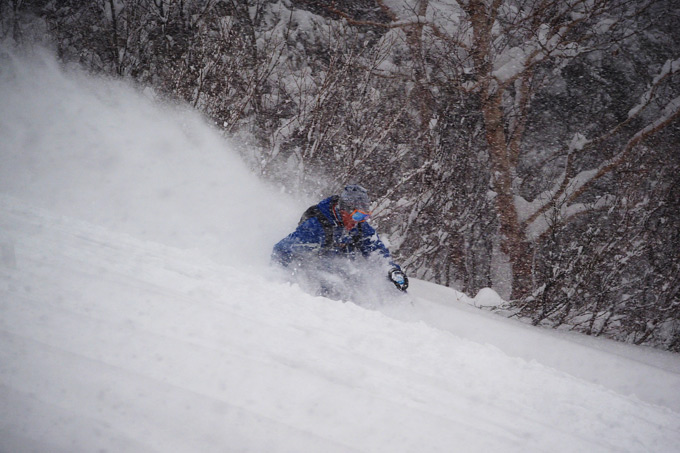 When a storm hits the snow falls consistently all day, making every run a powder run.
There is some great backcountry terrain on Mount Komagatake, above the resort boundary, but it is open terrain and you want to do it on a fine day with good visibility. You can hire backcountry gear and book a guide at the ski shop in the base lodge.
The resort overlooks Lake Tazawa, Japan's deepest lake, which does not freeze during winter, and if you are lucky to get a clear day, the views are spectacular. As we said earlier, Tazawako is open to a lot of storms and that can mean windy conditions and heavy snowfalls, a small price to pay for epic powder.
There is no village at the base of the mountain but there are a number of accommodation options nearby, including the Tazawako Kogen Village (4kms distance) and the Nyuto Onsen (7kms). The choice ranges from luxurious hotels to small pensions and traditional ryokans.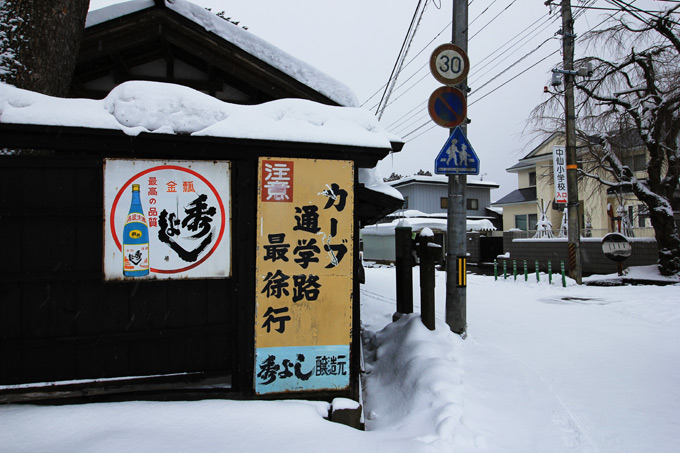 The Akita region hasn't been overrun by westerners and maintains its authenticity; no signs in English and no western menus!
Many of the hotels have onsens, perfect for unwinding after a day of ripping through the powder. Of course, the food, local sake and warm hospitality all contribute to a memorable experience.
Tazawako is off the beaten track and a rental car is not a bad option, but you can also get there from Tokyo by air or train, the Shinkansen delivering you to Tazawako station in 2.5 to three hours from Tokyo. The ski resort is 11kms from the station and there are regular buses that take about 30 minutes. If you fly, there is a shuttle service from Akita airport to Tazawako.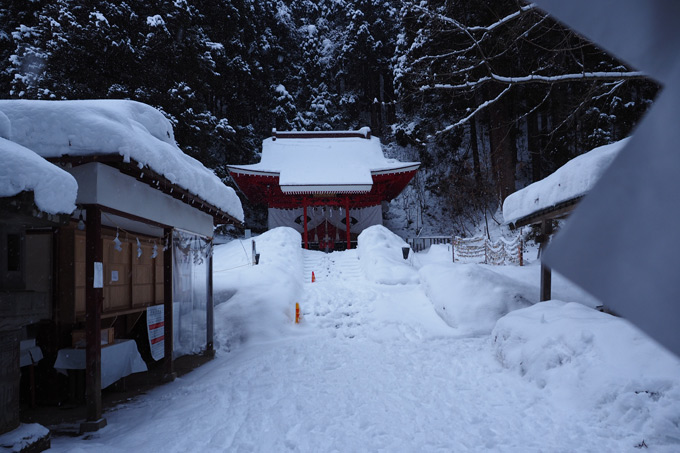 Tazawako is a beautiful area and has many temples and shrines.
The Akita prefecture has always been regarded as isolated, a mountainous region with cold winters. Its heritage lays in agriculture and within Japan, it is renowned for its quality rice and sake. Akita and Tazawako are also areas with minimal western influence where you can experience authentic Japanese culture.
Throw in consistent snowfalls, deep powder and non-existent lift-lines and Tazawako is a destination for a true Japanese snow holiday.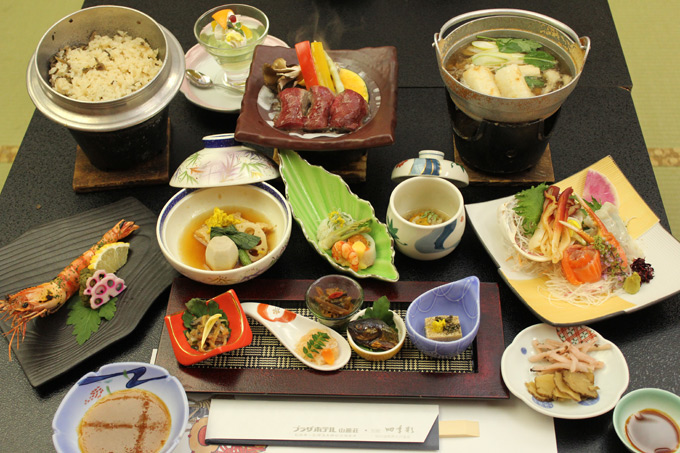 The food is one of the highlights of any trip to Akita prefecture.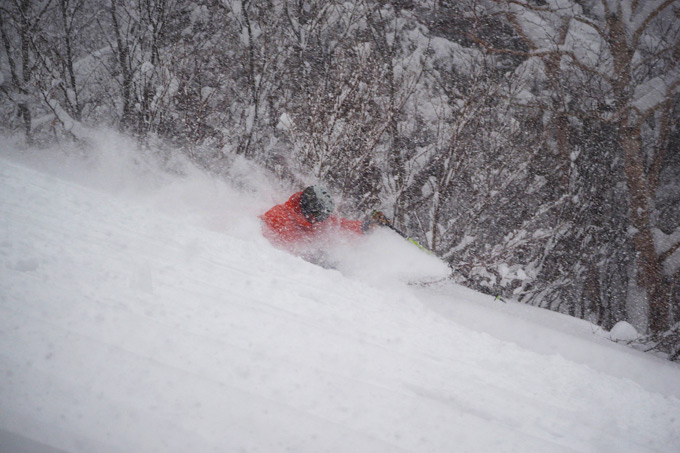 Tazawako is off the beaten track and doesn't attract the crowds you see in other Japanese resorts. There are plenty of powder turns for those who make the effort.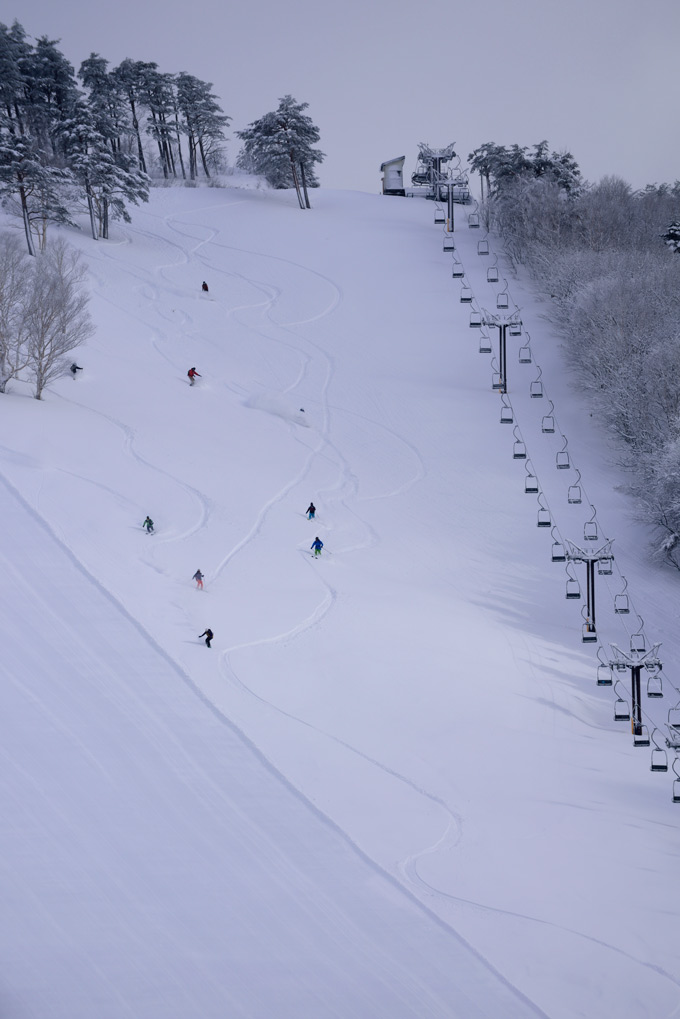 An ungroomed area next to the chair leaves some nice open powder for those who don't want to venture into the trees. Photo:: Masayoshi Kamimori.