The 6th Annual FreeBom Enjoys Perfect Bluebird Conditions in Mt Buller
August 20th, 2019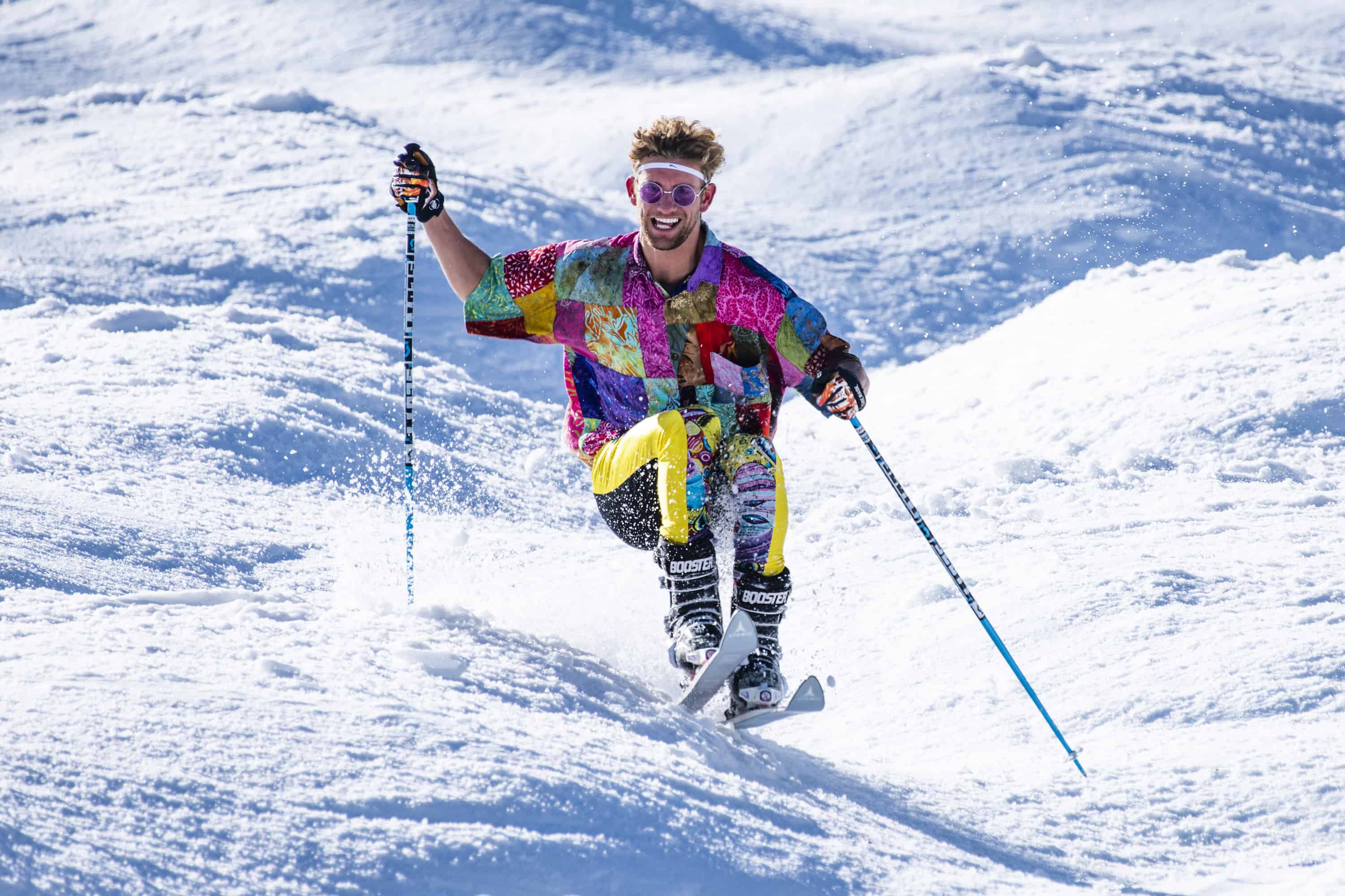 Mountainwatch | Watkin McLennan
It was the sixth annual FreeBOM, the event that brings music to Wood Run and asks skiers to find the line between chaos and control. Everyone was out in the sun celebrating freeskiing, alpine fashion and Mt Buller.
All participants were given a T-shirt that read "Get Animal". They took the advice and skied like dolphins swim. Skiers leaped out of the moguls, they carved through the slush and clapped their flippers together with glee.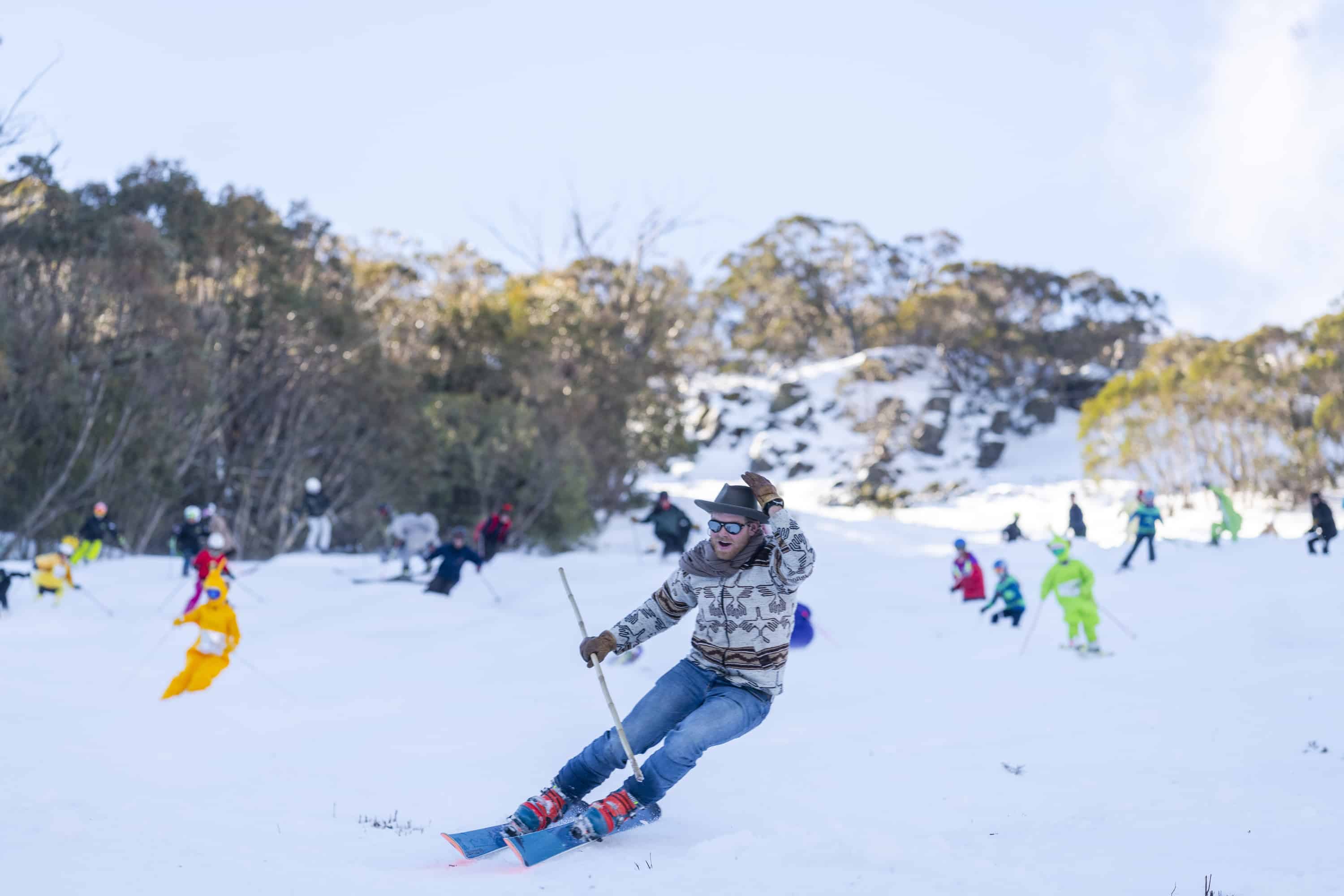 A bar was set up to feed and quench the volunteers. The hospitality was infectious. Everyone in the crowd brought along little treats and if they didn't there was plenty to share around. The community spirit was high.
It is peak season at Mt Buller and FreeBOM is peak Buller. It is the day where the Mt Buller ski community come together from Shaky Knees to Sky Line, Little Buller to Boggy Creek, no matter where you normally ski on Buller, last Saturday, everyone was on Wood Run.
It had to be the biggest party run of all time. I reckon there were over 100 skiers on the run. Almost as many skiers as there were moguls.
The Buller community really got behind the event. Prizes were donated by The Photoshop, Koflers, Pension Grimus, Buller Grocer's, The Boot Lab, Mt Buller, Client Liaison and Sontimer.
Abbey Schwarz, self-appointed Head Judge said of the event:
"Everybody skied living by the "Carve till you starve, shred till ya dead" moto. But Max Bernard was a special kind of skier. He skied with '80s flare, jumping off a mogul doing a back flip, real old school swag. The way it should be done. "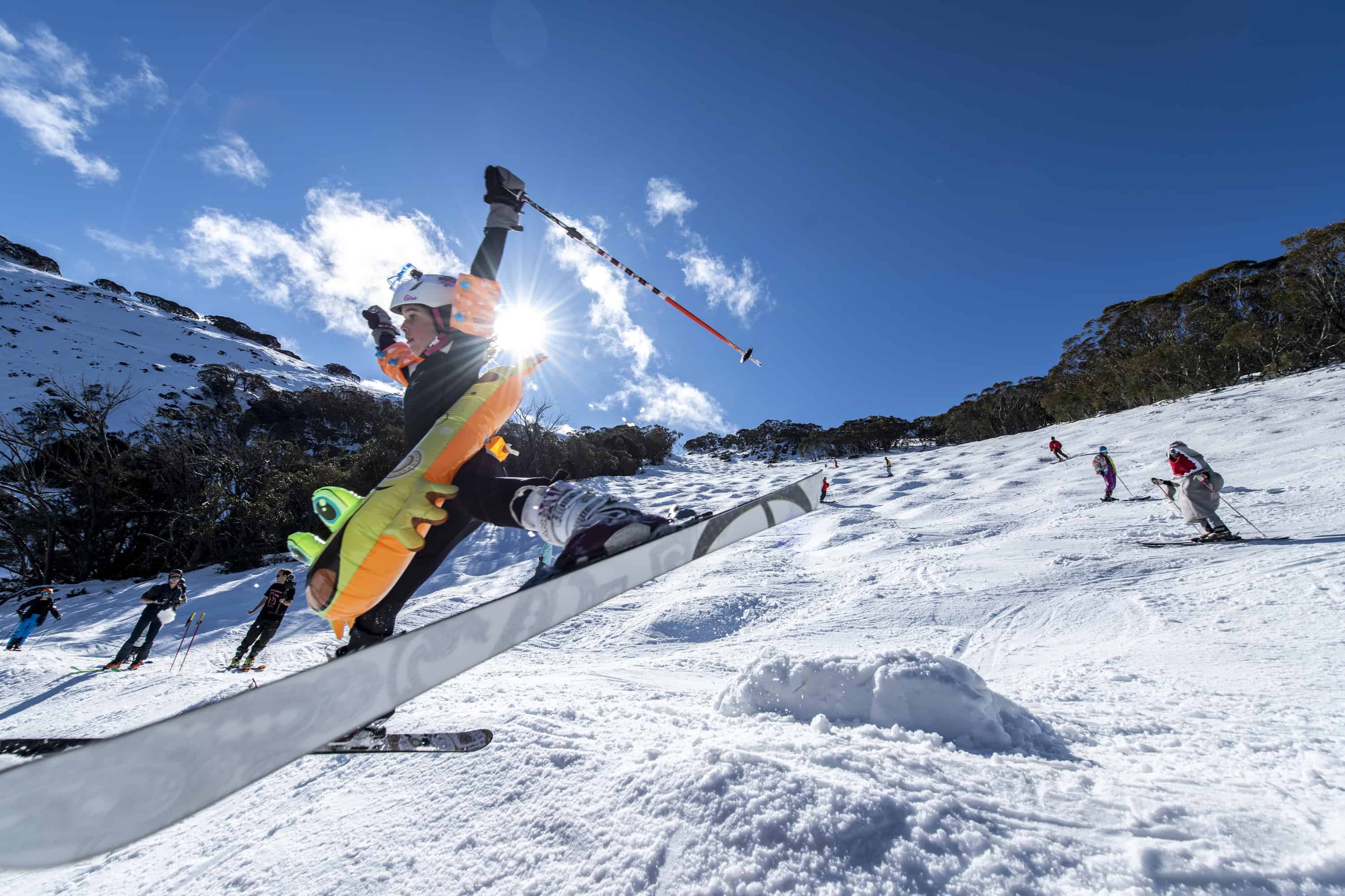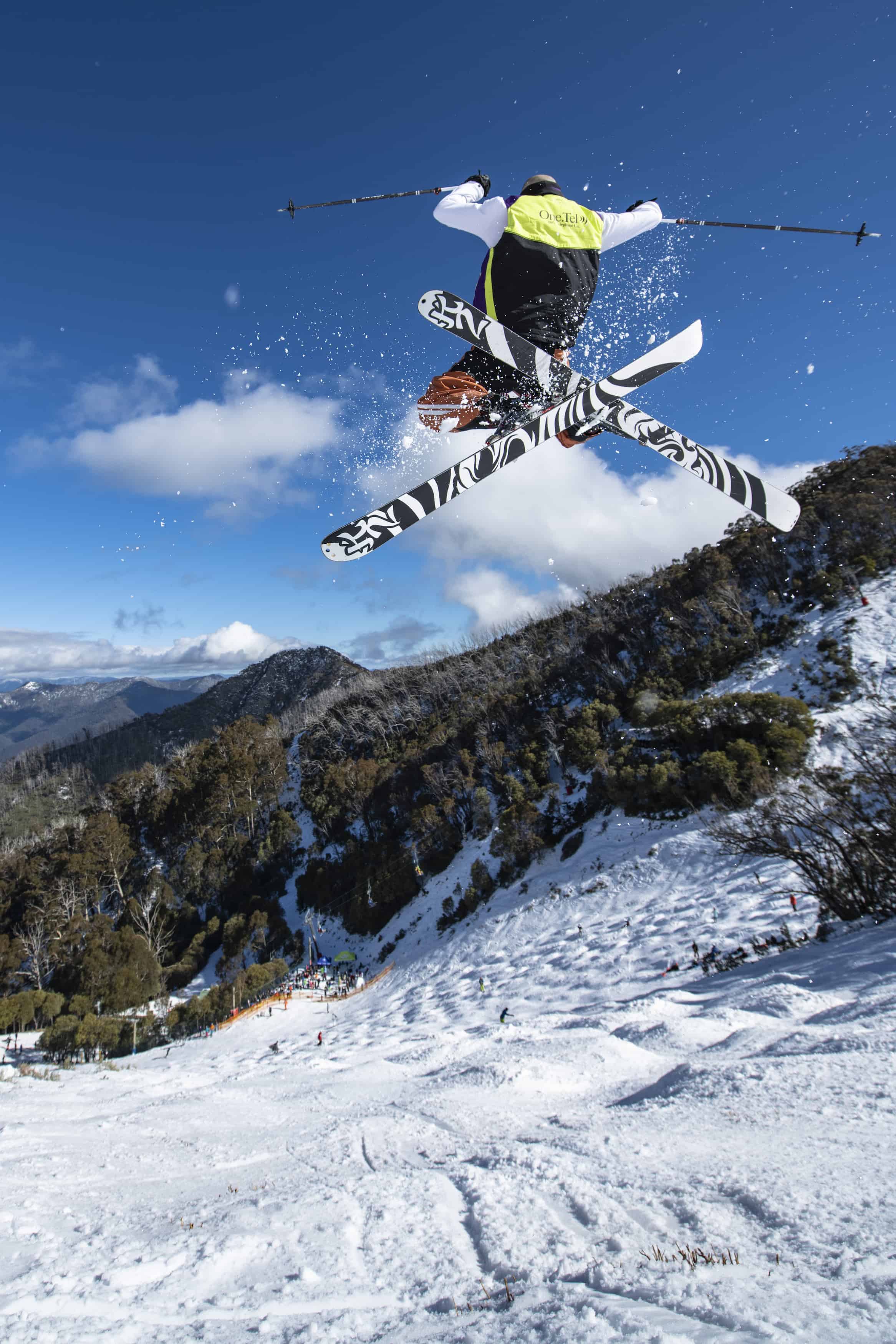 Results:
Spiritual Leader Award  – Max Bernard
Kirstie Marshall award (best Female) – Eliza Murdoch
Nick Cleaver award (Best male) – Henry Eisner
Pigmy Possum Male U12 – Hamish Roche
Pigmy Possum Female U12 – Lucy Butler
Future Focused Male U18 – Hugo Bernard
Future Focused Female U18 – Georgia Mathews
Mr Energetic 40+  – Vaughan Rusier
Mrs Energetic 40+ – Nicole Randall
Family Run – The Randall's
Winkipop (best air) – Christian Sirianni
The Client Liaison award (best dressed) – Jemima, Zara and Jock
Steven Bradbury (best crash) – Doug Mathews