The Fifty – Wilson Peak, Colorado. Episode 18 in Cody Townsend's Quest to Ski The 50 Classic Ski Descents of North America
November 14th, 2019
Mountainwatch | Video
In this latest episode of The Fifty, Cody and Bjarne Salen head to Telluride, Colorado to climb and ski Wilson Peak, another impressive line in the book The 50 Classic Ski Descents of North America.  
Mt Wilson is also "the most famous mountain in the world that nobody knows" as it is the iconic image on Coors Light beer cans. Cody and Bjarne are joined on Mt Wilson by Anton Sponar, Telluride local Greg Hope and photographer Weston Shirley.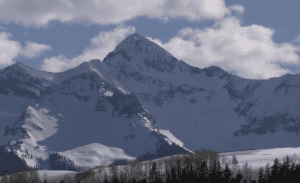 Located just outside Telluride, Mt Wilson is the highest peak in the San Juan Mountain range at 14,242 feet (4344m) and with a pre-dawn start and a 5000-foot climb and is another day in the office for Cody and Bjarne. During the preceding three weeks, Cody and Bjarne had completed six of the classic lines – an average of two mountains per week, which is tiring just thinking about it.
As it turns out this trip was pretty straightforward, Wilson Peak offering some good turns in decent snow on a sunny but very cold, spring day and despite being exhausted, the mountains and good company provided Cody some solace when he needed it.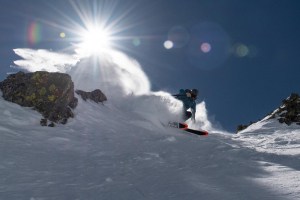 The Fifty documents Townsend's journeys, travels, challenges and each line and mountain listed in the book, The 50 Classic Ski Descents of North America. It's a journey through the most majestic mountains and ski lines in North America along with a unique insight into how skiers make decisions in the backcountry, how they plan, navigate and safely move through the mountains and the people that dedicate their lives to the mountains. Stay up to date on Cody and filmmaker Bjarne Salen's progress on The Fifty Instagram page.