The Grasshopper's Weekly Japan Forecast – Snow To Fall Every Day!
December 27th, 2018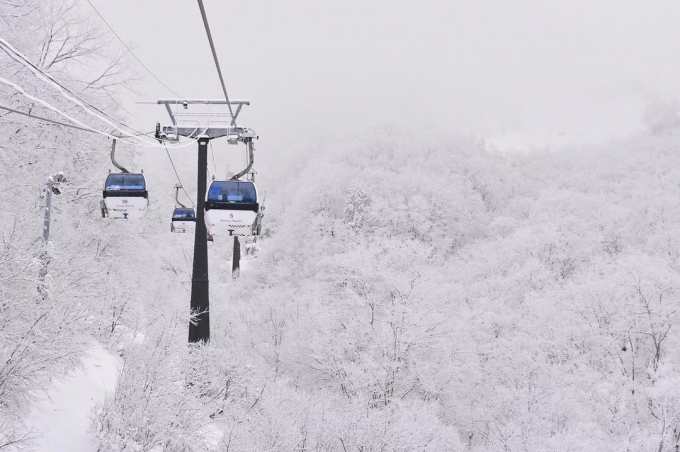 Mountainwatch | The Grasshopper
Thursday 27thDecember (Japan time)
This week's forecast for Japan is the real deal. The Japow machine will be working overtime with freezing NW winds creating that fabled lake effect we know provides some of the lightest fluffiest snow in the world. So relentless will this be that I simply lumped the next five days together – piece of cake!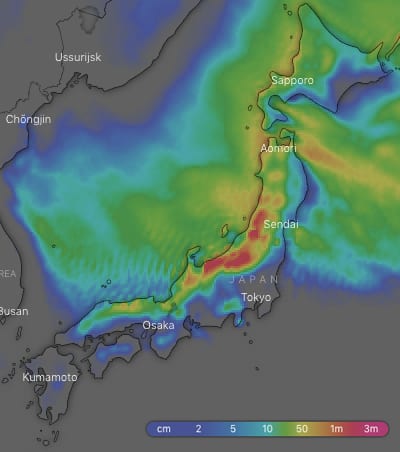 Looking at the overall picture for the next ten days, the Hida and Echigo Mountains of central Honshu, where major resorts like Hakuba reside, should receive 1.5m or more of amazing Japow. Elsewhere on Honshu and on Hokkaido we can expect around 40cm-60cm to fall. If that doesn't make your new year's memorable, then I don't know what will.
Thursday 27 Dec through Monday 31 Dec:
Japow! That's right, you heard correctly. That dreamy Japanese version of snow will come down for the next five days as a low deepens in the Sea of Okhotsk, sending freezing NW winds blasting over Japan. Snowfalls will perhaps reach their zenith on Friday, and then button off on Monday as the low sets sail into the Pacific and winds ease.
Tuesday 1 Jan:
Snow showers and freezing NW winds continue, but will ease late in the day as a shallow low develops in the Sea of Japan and temps lift a little on central and southern Honshu.
Wednesday 2 Jan:
The low should pass over Honshu early while dumping a whole lotta snow there and reinvigorating the freezing NW flow over Japan, ensuring the Japow will continue to fall for the rest of the day.
Extended Outlook:
Snow showers or flurries will continue through next Thursday and Friday as freezing NW winds tend to the west. A low should skim northern Hokkaido next Saturday while its front, extending further south, crosses Honshu. Yet again, this will spark up freezing NW winds and thus snowfalls, which should continue at least through next Sunday.