The North Face 2019 'Free Thinker' Outerwear – Gear Review
August 29th, 2019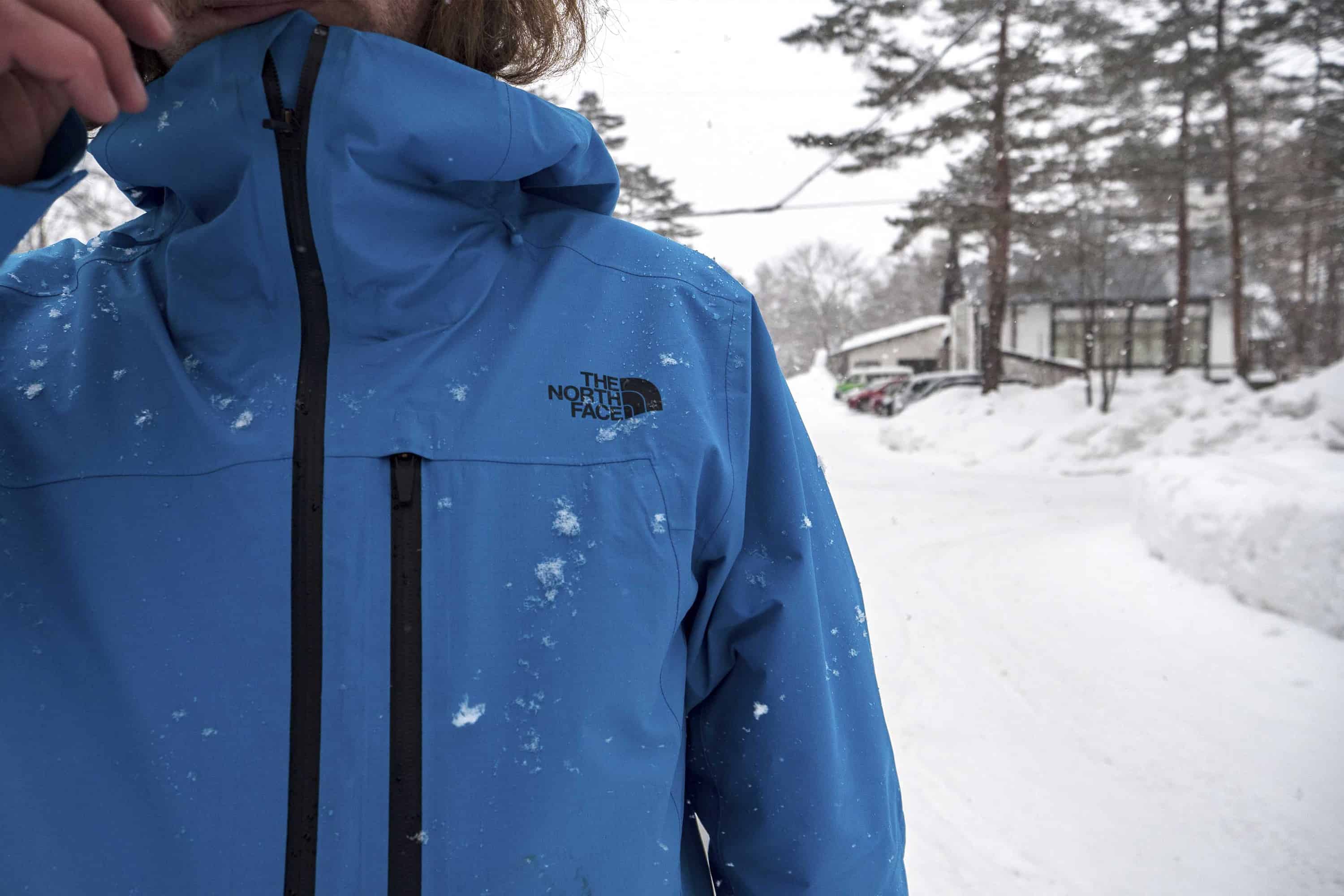 Mountainwatch | Jack Smith Arthur
Over the 2019 snow season in Hakuba Japan, I put this new gear from The North Face through literally everything…
I was guiding, ski touring and filming in any and all conditions Japan could throw at me, 7 days a week. From freezing -20 degrees celcius, near gale-force windy days to the complete opposite in hot and sunny backcountry skinning adventures.
I have used 3-Layer GoreTex jackets and pants from other brands over the years so was especially excited to test out The North Face's new high-end shell jacket and Bib pants.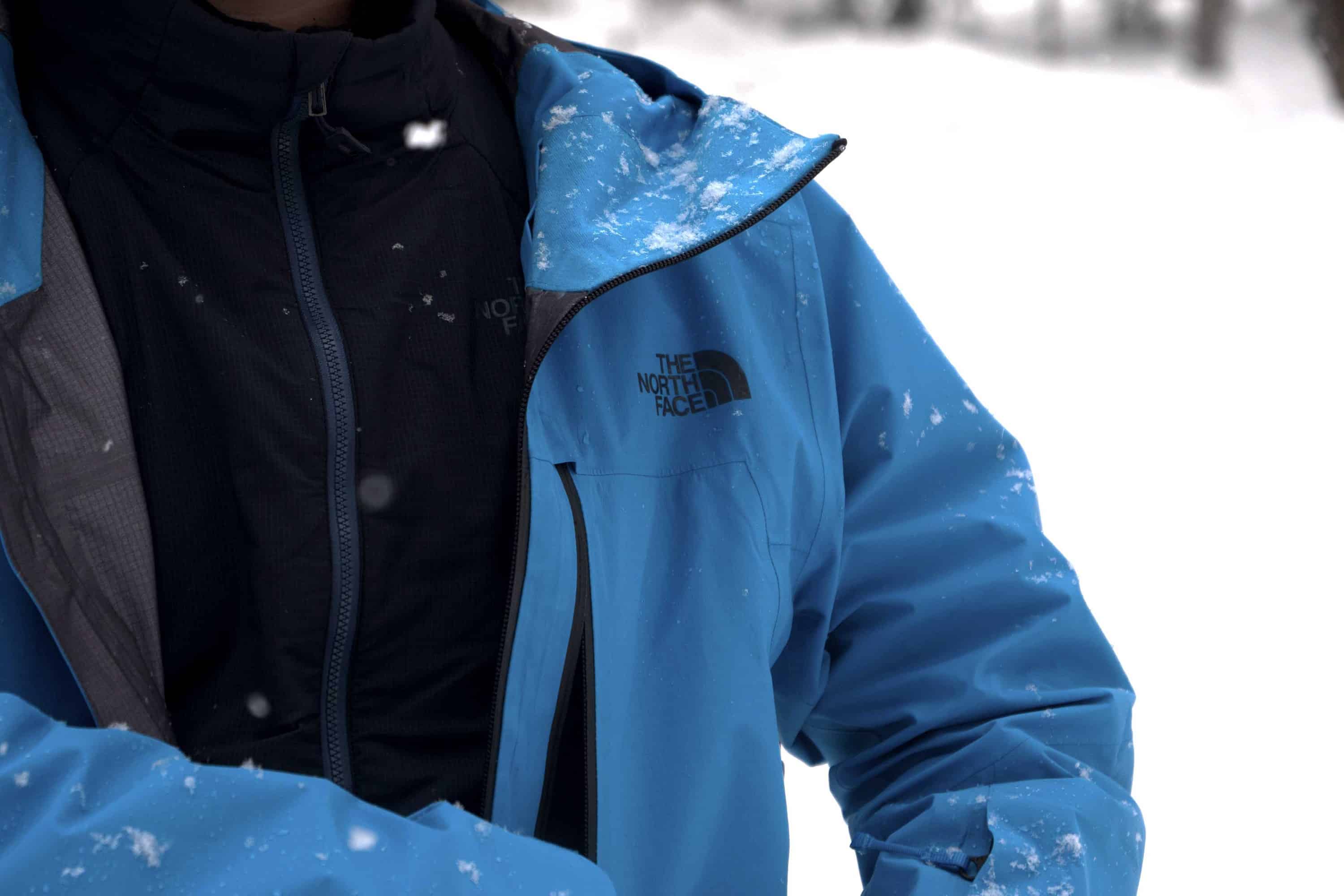 The Jacket in question was the 'Free Thinker', a durable, minimal weight 3L shell jacket, designed for the layering enthusiast. I wore a merino wool thermal top and bottom as my base layer and then a North Face mid-layer, beneath the shell.
I run hot so like to be able to open jackets and pant vents to regulate my temperature when touring and skiing hard. The jacket comes with typical underarm vents but I appreciated how they didn't come with mesh – I find mesh has a tendency to get caught in zips and the like, especially when grappling in ski gloves or mitts.
The pants feature inner thigh vents also sans mesh that can be opened considerably which was perfect during longer days on the skin track, especially as we approached spring.
This outerwear also has excellent waterproofing with the Gore-Tex pro material.
While admittedly this was less necessary in Japan, where the snow is typically much drier than down under – although we did sadly see some drizzle this year at Hakuba – I also work at Falls Creek during the winter and quality waterproofing has saved me on countless occasions.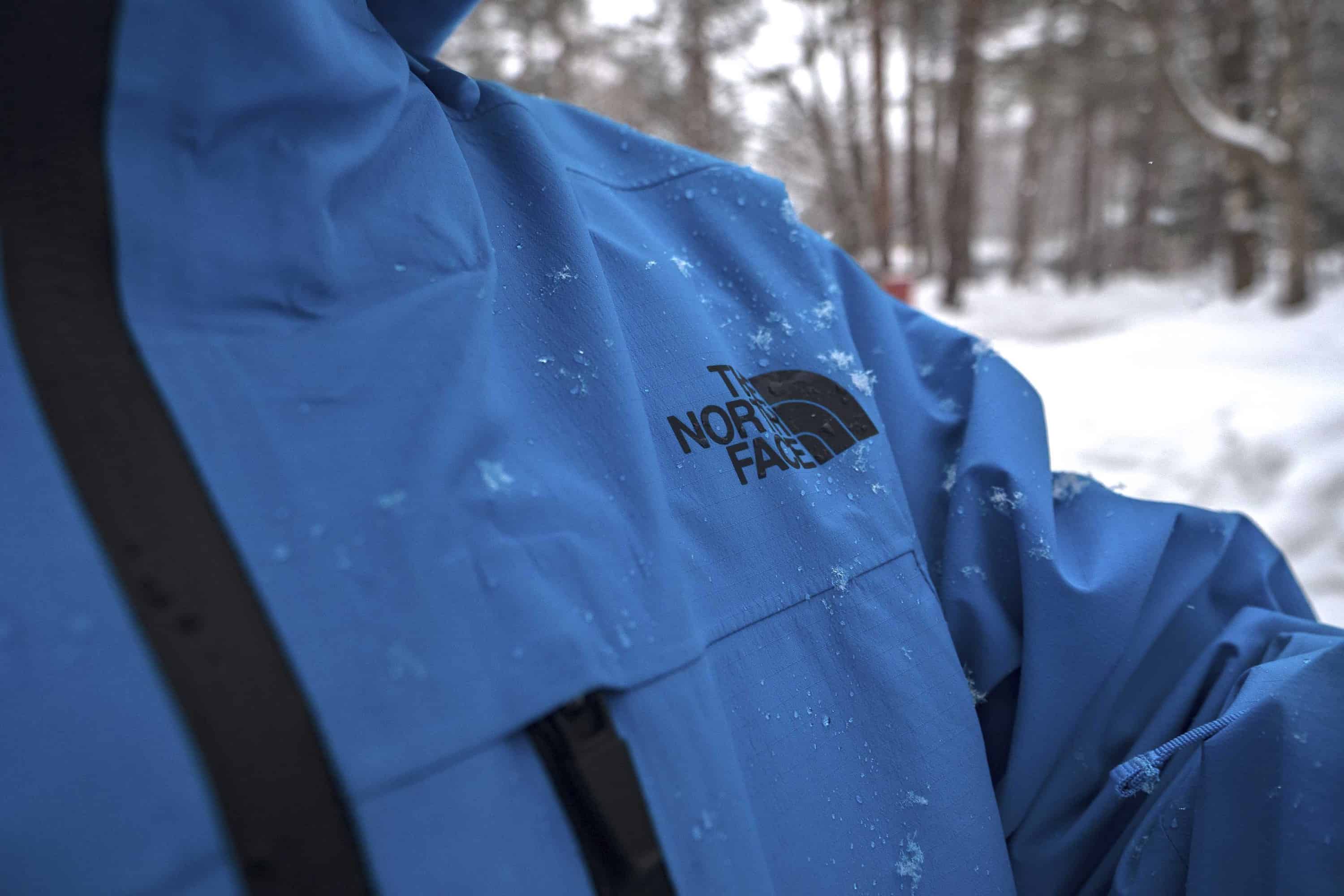 I'm 181cm and wore the medium, it fitted well with a slightly relaxed style it was little snug around the neck however, so it would have been interesting to try a large. The weight of this jacket is incredible and when wearing it with only a thermal base layer you feel very free and agile.
The pocket placement is good with the chest pocket nice and roomy, a media hole allows you to have your phone inside the jacket and pass headphones through the jacket. The front waist pockets do get covered up with a backpack strap when wearing a backpack, as I do.
The jacket features a great powder skirt that hooks to the north face pants with a little plastic hook that I found much easier and nicer to use than other button click on systems from other brands. The hook is swift to unhook and a neat solution to attaching powder skirts.
The jacket's cuffs fit over most gloves but are on the slimmer size so be wary if you are using bulky mittens.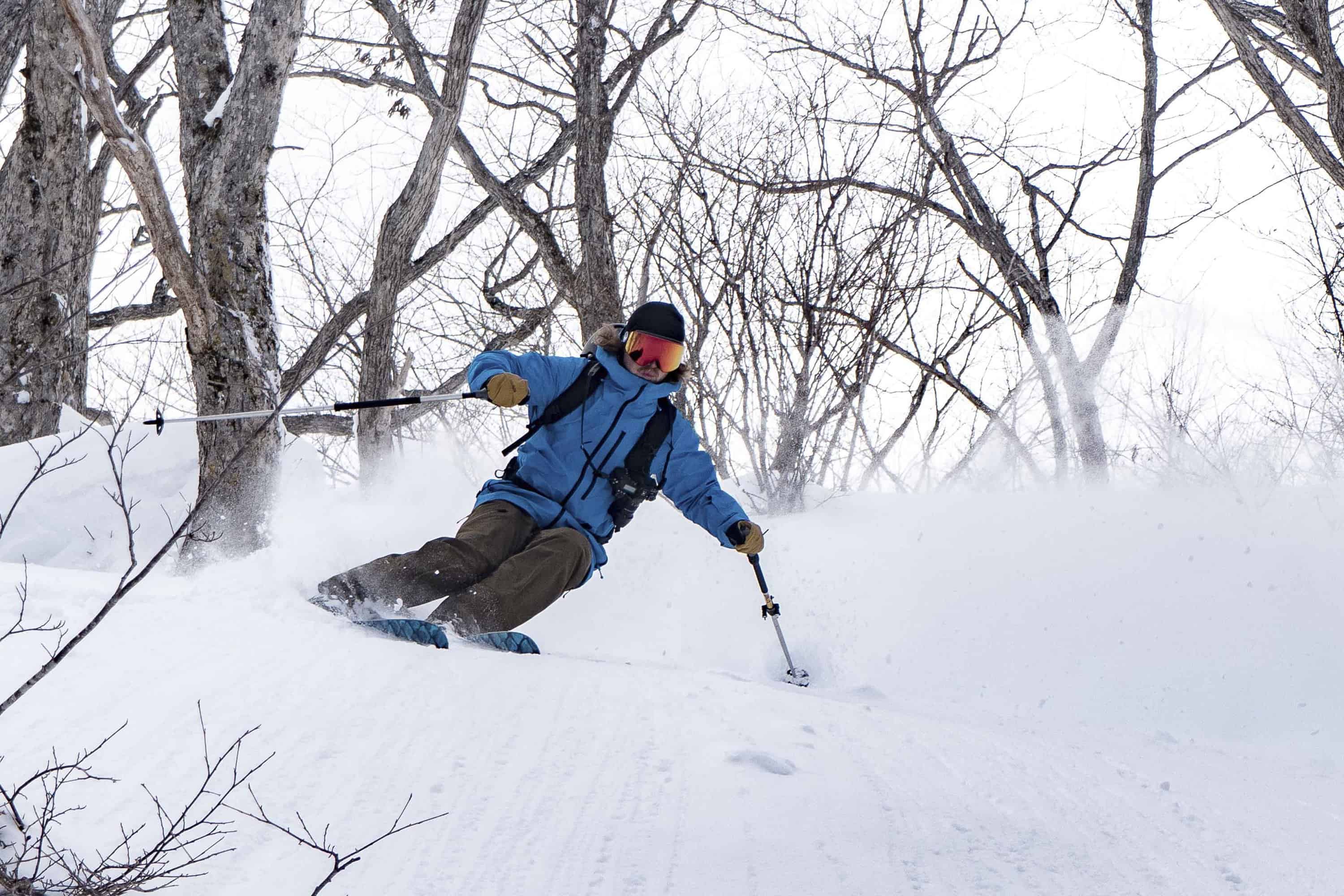 Turning to the pants and The North Face 'Free Thinker' bib pants come with all the same quality features and material construction as the top half.
With a removable bib design, you basically get a 2-in-1 pant, but with the bibs being so comfortable and efficient at keeping powder out, I rarely felt a need to detach them – perhaps I will more in Australia.
The stretchy material used for the bib component of the pant was a definite highlight and allowed for a full range of motion. The stretchability perhaps meant the bibs structure wasn't as supportive as other bibs I've worn, but by crossing the straps over opposite shoulders, I found I could make them extra secure.
The pants feature tough material on the inside of the pant cuffs, while for snowboarders this isn't particularly noteworthy, for skiers, this stops the pants getting torn to shreds by ones ski edges. Compared to other 3L GoreTex pants I have owned in the past this is a welcome addition, ensuring your pants last much, much  longer!
The fit of the pants is relaxed with perhaps a slightly baggier look, I wore a medium and found these fit me well.
Bottom Line would I buy. 
No doubt about it, this gear from The North Face is an investment but if you're going to be in the snow a lot, I think the extra dollars are worth it. This kit is particularly suited to someone looking to venture into the backcountry, where breathability and light outerwear built for layering is integral. The North Face gear also typically stands the test of time, so by purchasing good quality outwear you won't be needing to update it for many years to come.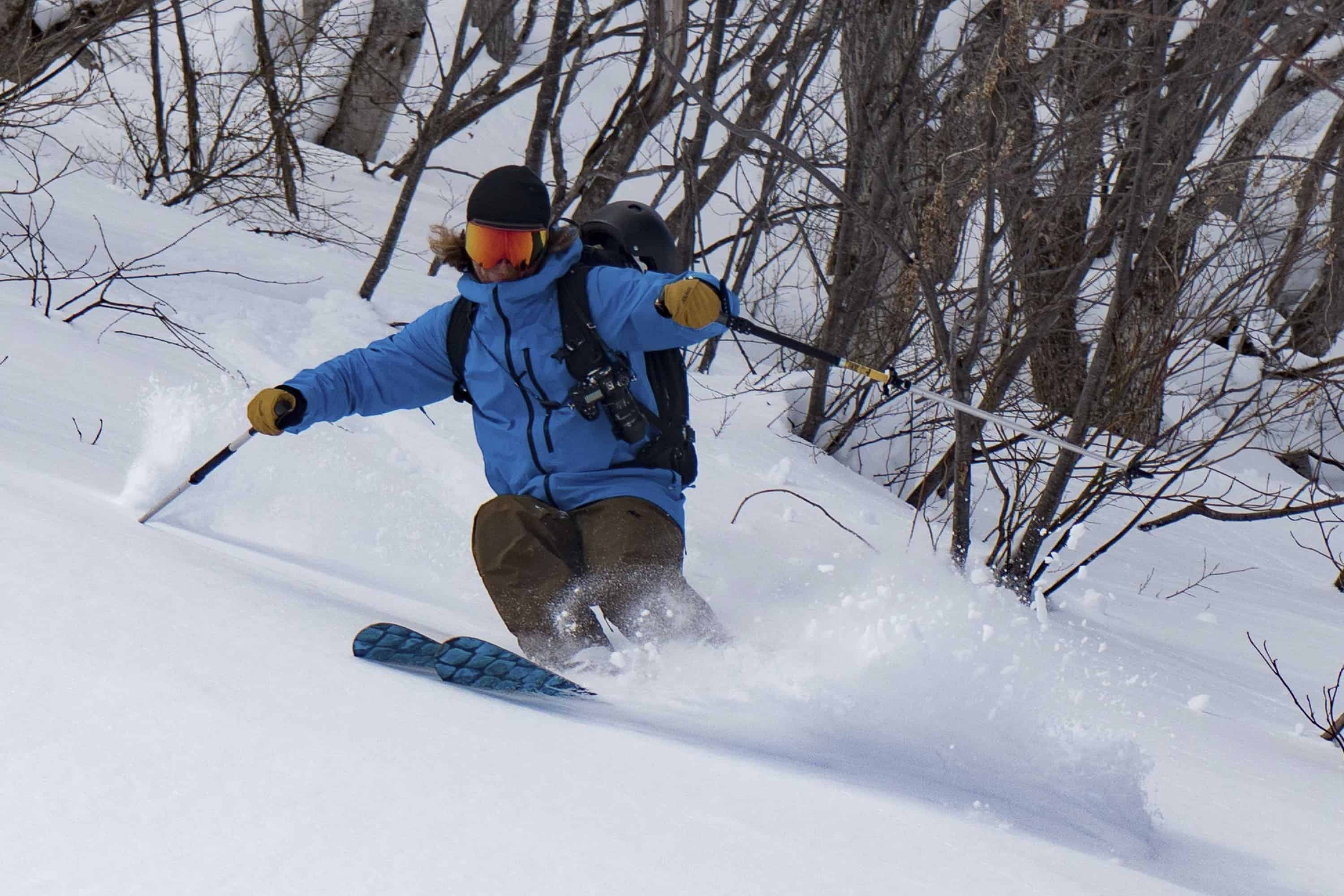 The Jacket is currently on sale over on our new Mountainwatch Store:
The North Face Free Thinker Men's Jacket