The Top 10 Onsens in Niseko – The List
January 3rd, 2015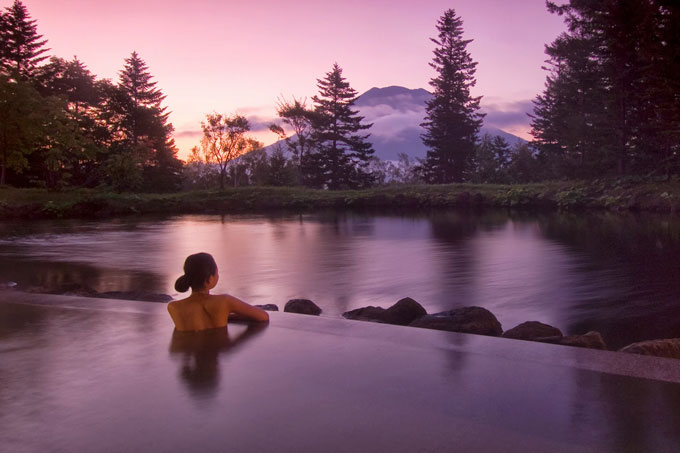 That's a tough view to beat. When you throw in the comfort that water offers to the weary skier, it's a tough place to beat, too. Hilton Onsen Image:: Supplied
Mountainwatch | Kevin Watson Tsai
The Japanese onsen can be a daunting experience for the uninitiated; it's a uniquely Japanese tradition that dates back thousands of years and still exists as it has always been: nude, communal bathing in gender-segregated baths. But don't let a little public exhibitionism dissuade you, as anyone who's had the pleasure will tell you, it's quite simply the best way to Aprés. So, if the idea of stripping down to your birthday suit with a bunch of mates doesn't faze you, then read on to discover our guide to the ten best onsen that Niseko has to offer.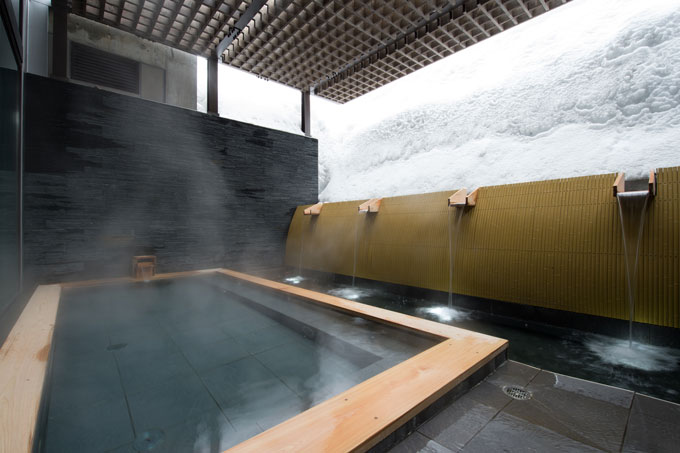 The onsen experience offers so much more than the average hot tub. Most of the benefits come from the mineral-rich volcanic water. Image:: KiNiseko.com
1. Ki Niseko Onsen
Ki Niseko is the newest hotel in town. It opened in December 2014 and has two public onsens, both with indoor and rotenburo (outdoor) stone baths as well as sauna and plunge pool facilities. There are two exclusive private family onsens available for reservation by guests upon check-in. The mineral-rich water in Ki comes from a source right next to the hotel.
2. Yugokorotei Onsen
Designed with Japanese, western and oriental-style rooms, Yugokorotei is a popular choice among travellers with their onsen, plus lunch or dinner packages. Water used in this onsen is pumped from the southern foot of Mount Annupuri, without any chlorine added or any recirculation of the water, which ensures the highest possible health benefits.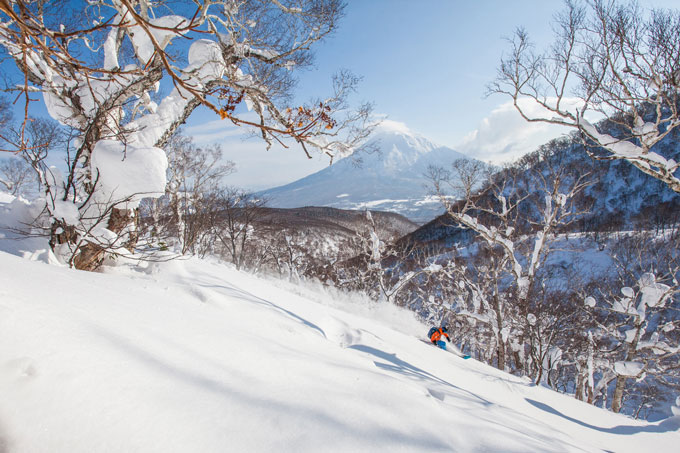 Ski pow all day, drink beer in the onsen all night. It's the Japan way Image:: SkiJapan.com
3. The Vale Niseko Onsen
Designed by famed Japanese onsen designer, Suzuki San, the onsen at The Vale retrieves its thermal spring water from 700m below the ground. Making use of elements such as stone, timber and glass with the scent of sandalwood or lavender essential oils, this onsen is certainly the epitome of minimalistic, modern, yet opulent.
4. Niseko Prince Hotel Hirafutei Onsen
Another onsen with 100% pure spring water, this hotel offers a great view of Mount Yotei while keeping yourself immersed. The natural carbon dioxide in the water allows for the improvement of blood circulation. More notably, 62 of their rooms have a private open-air onsen, also pumped from its natural source.

Green Leaf Onsen. Easily one of our favourite spots in the Niseko Valley. This one gets crowded though, so arrive during off-peak times if possible Image:: Supplied
5. Green Leaf Hotel Onsen
Famous for its natural rock pools surrounded by large boulders and pine trees, staying at the Green Leaf's onsen is truly a magnificent experience, especially during wintertime when snowfall is abound. Guests from this hotel are also welcome to use the onsen facilities at the Hilton.
6. Hilton Niseko Village Onsen
True to its internationally-recognized brand, the Hilton Niseko Village offers a fantastic view of Mount Yotei, as well as the surrounding forests, both from its indoor and outdoor baths. The koi pond found at the latter is a delightful addition to an unbelievably relaxing experience.
7. Hotel Kanronomori Onsen
Two large public bathing areas located on the edge of a national park make Kanromori a place to be one with nature for all four seasons. With a high nitrate and mild sulphur content, this hot spring is a fantastic way to relieve tension after a day on the slopes.
8. Kiranoyu
Located just across Niseko Station, Kiranoyu also conveniently has a souvenir shop, a restaurant and offers fresh local produce for sale. If you're lucky, you can chance upon special wine baths held on certain dates, which allows for noticeably smoother skin.
9. Niseko Weiss Hotel Onsen
With the Weiss skiing area and Niseko Tokyu golf course nearby, Niseko Weiss Hotel is an excellent choice during both winter and summer for those who are staying in the Hanazono area. Guests can choose from one outdoor and three indoor baths as well as one sauna.
10. Onsen Yukoro
For a lively atmosphere where you can enjoy some beer while soaking, head over to Onsen Yukoro. Located at the Lower Hirafu Village, this onsen is known as one of the more accessible options with both indoor and outdoor baths. Guests will definitely relish the experience of snowfall in the latter.
Niseko forecasts,
snow reports and
live snow cams.