Torah Bright Mini-Shred
July 17th, 2018
TORAH BRIGHT MINI-SHRED
Olympians Inspire the Next Generation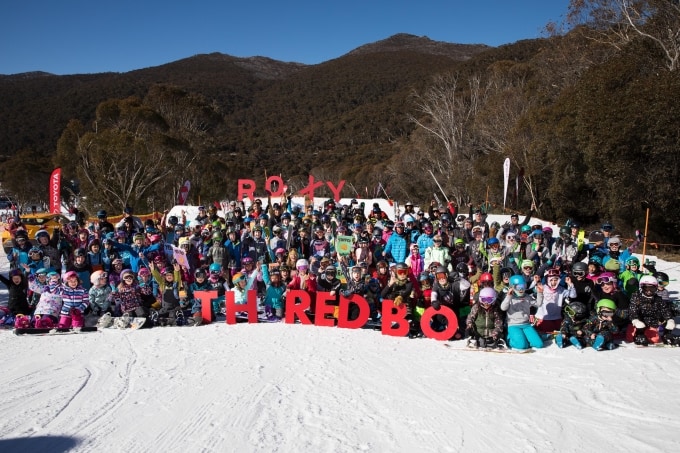 The Torah Bright mini-shred was a huge success in Thredbo on Sunday, with over 300 kids having an awesome day ripping through the purpose-built terrain park at Friday Flat.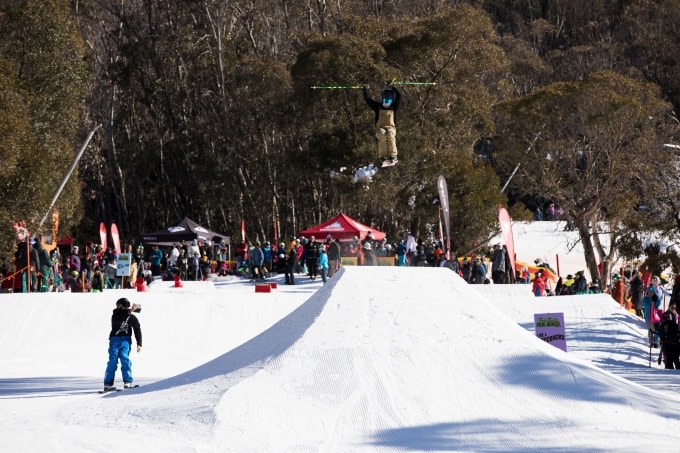 The kids ranged from five-year-olds to teenagers, all reveling in the opportunity to get some tips and encouragement from Torah and some of her mates, including Olympians Jess Rich, Scott Kneller, Belle Brockoff, Michael Milton and PyongChang silver medalist Jarryd Hughes.
The Thredbo Park crew built a sensational feature-packed mini-park for the event with a fun jump line, rails and boxes, hips, a quarter pipe and roll overs. It looked like a lot of fun and it wasn't surprising when some of the coaches snuck in a run or two.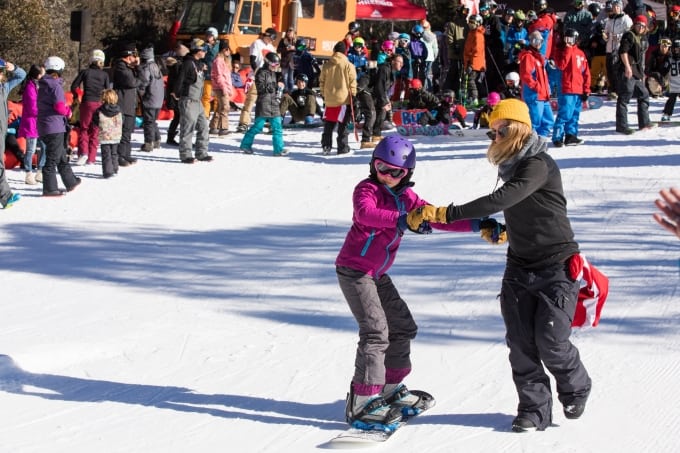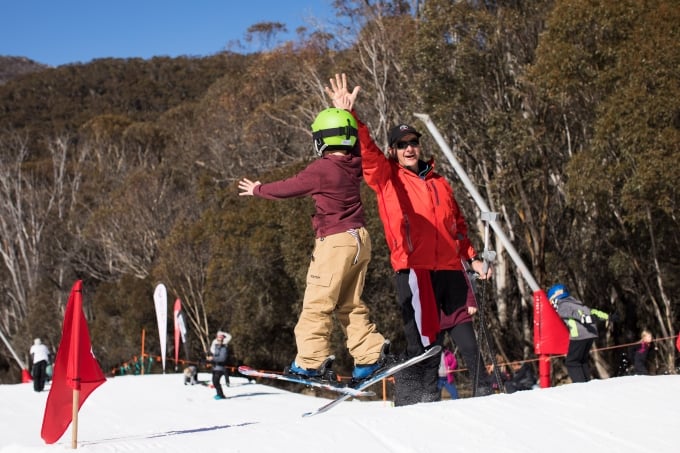 You couldn't have asked for a better day with clear skies, sunshine and a great cover of snow. The vibe all day was about fun, the kids having the time of their lives with some of Australia's best snow athletes.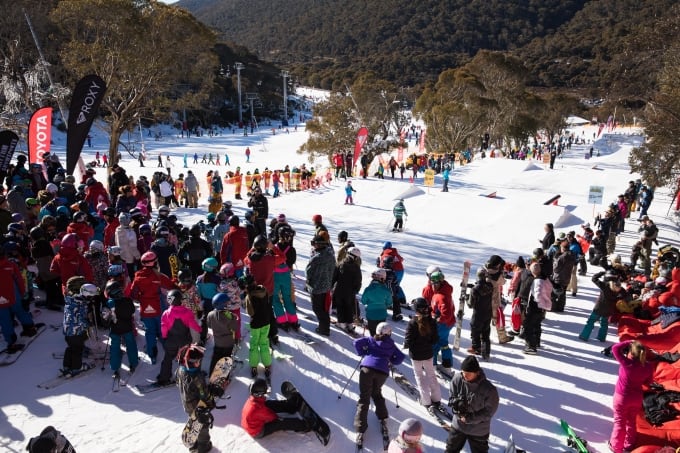 For two-time Olympian and gold medalist Torah, the Mini-Shred is a great way to encourage kids to get involved in snow sports and just have fun on the snow.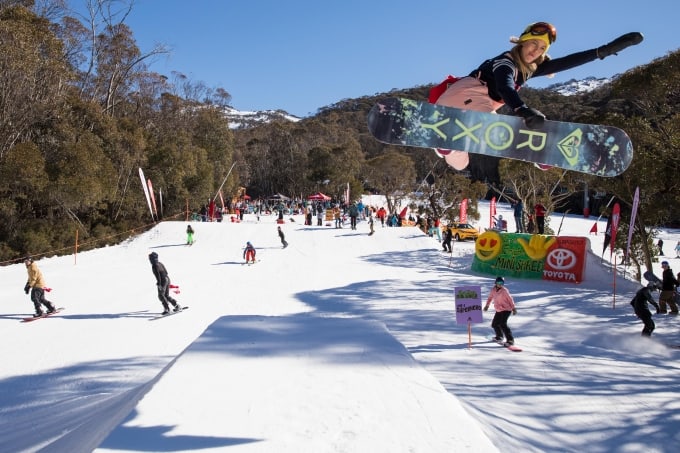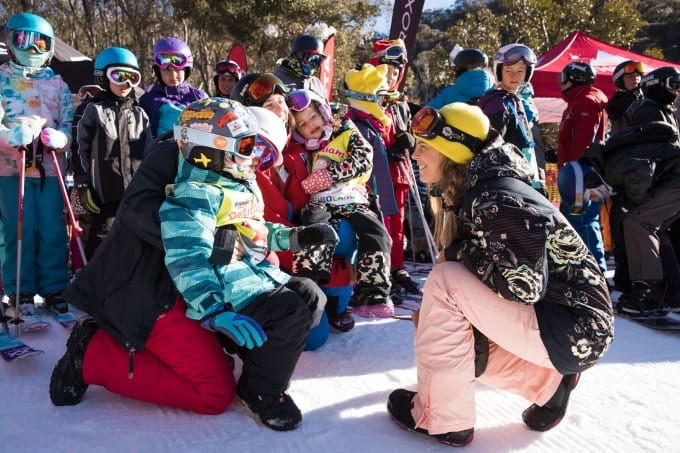 "The Mini Shred is my favourite day of the year. It's fun, it's about making new friends to shred with and learn new things," said Torah. "Seeing the talent level of little Aussie shredders is amazing…And it's incredible to have such a brilliant line-up of inspiring athletes and Olympians to share advice, tips and stoke with all the kids."