Transfer Guru's Guide to Good Gear – Accessories And Underlayers
August 24th, 2017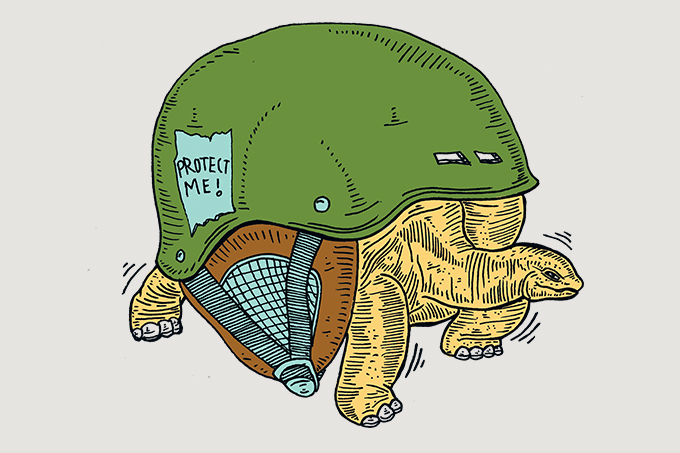 Check out Transfer's 2017 Gear Guide from Issue 24 for all the accessories you'd want if you were stuck on a desert island … Illustration:: Louis Macindoe
Transfer x The Mountain Garage
This article was originally published in Transfer's 2017 Gear Guide. Guru courtesy of The Mountain Garage.
Gear Guru: James Meade
Years riding: 16?
Terrain Preference: Natural with plenty of poppers
How can I declutter my layers?
Throw out all your thermal bottoms and tops and get an Airblaster Ninja suit! The Ninja Suit is a one-piece thermal suit, and is the most functional snowboarding underlayer out there. It keeps you warm and breathes well. Available with or without a hood; the hood is also perfect under a helmet.
How effective are a good? pair of thermals?
They can make your day without ?you even realising. A good thermal underlayer will wick sweat, regulate your temperature and keep you warm in the harsh environments we ride in. The biggest mistake is wearing a cotton T-shirt as your first layer. Cotton will absorb moisture, and freeze, meaning your body starts to cool down – remember the frozen tall tee skirts? It's one of those items that once you purchase, you never look back from. Merino wool, or wool blends, are great for breathability and added warmth, but I prefer the skin feel of poly and have had no issues with breathability.
I haven't worn a onesie since I was four, why should I now?
I haven't worn one since Mum picked up a bright blue and yellow suit out of the 70% off bin at the Leichhardt ski sale for year 8 camp. It also happened to be in my school colours and I got nicknamed "Michelin Man" the whole trip. The mental scars have now healed. Outerwear onesies keep you dry as a bone as there is no space for snow to get in. They make the ?best choice for destinations like Japan, where you have snow flying everywhere on every turn you make. This season, as well as my Airblaster Ninja Suit as my underlayer, I'm bringing back the onesie and will be donning the Freedom Suit on wild weather days. Look out Thredbo.
How do I stop my insulated ?top from ripping?
Like any bit of gear, you should take good care of it. Insulated layers are super lightweight, with usually thin material encasing the fill. Some brands offer a 'rip-stop' fabric, which helps, but my main tip would be to avoid machine washing. I like to hang my insulator up outside to air if it needs it.
What accessories do I need to own?
I take a balaclava with me everywhere. Not only do they offer protection for your neck and face, they avoid you choking down snow during a deep pow turn, and also help protect you from the sun on warmer days.
How many socks should? a snowboarder own?
I would say five. I like to wear a fresh pair each day I ride. If you're only doing a week in the mountains five is enough, any longer and a washing machine is never far away. I have a mate who deadset had one pair of socks for an entire season in Canada, and never washed them. By the end, they could stand upright by themselves they were so stiff.
What's better, gloves or mittens?
Mittens, hands down. Way more comfy, warmer and you can? rip them off really easily when you need to use your phone.
What should I wear to après?
Sorels and a fur coat baby. ?Nah. Deeluxe make some great Apres boots that don't look like your about to take a step on the moon. The 'Prime' is a swaggy looking beast with a Vibram sole for grip when walking on ice.
Final advice
Snowboarding is the best thing you can, or ever will do with your life. ?If you're thinking about doing that first season overseas, just do it. I'm so lucky to have moved with my family from WA to the east coast when I was younger. Had that not happened, I would most likely never have discovered snowboarding, and wouldn't have met my closest friends, now family really. There really are so many avenues in snowboarding, all of which put a smile on your face, and all of which lead to not only progression but to personal growth.
Guru picks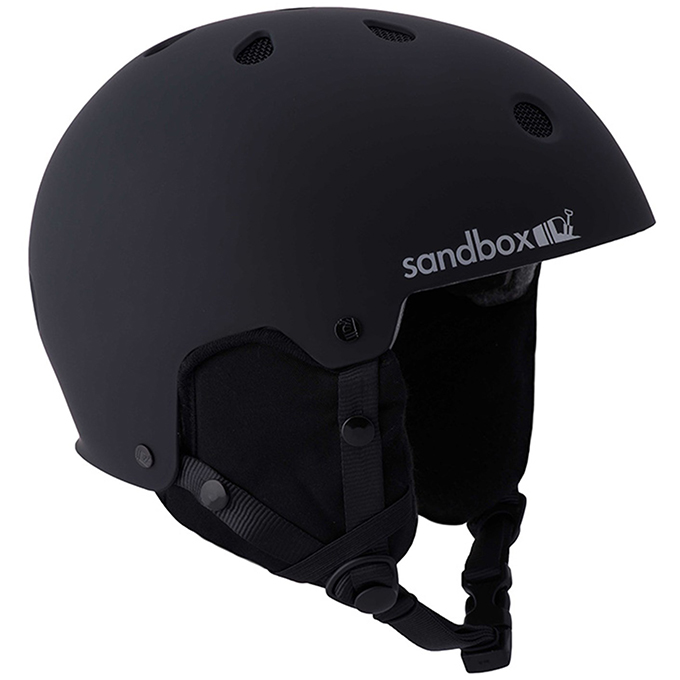 Helmet – Sandbox Legend Snow
Price: $149.00
Skate styling, plenty of air flow, removable earpads for spring.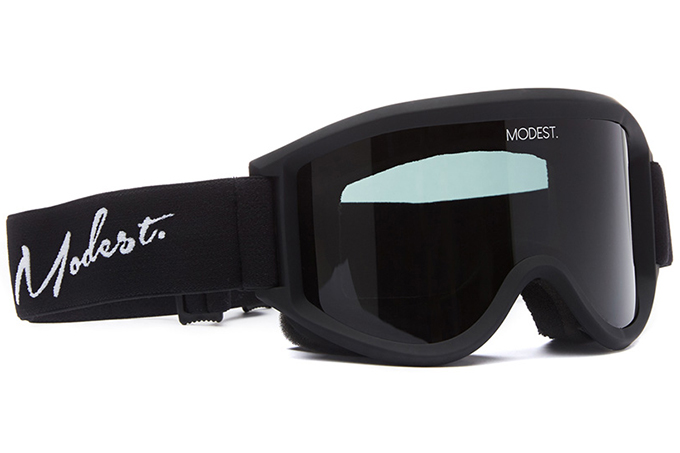 Modest Team Goggle
Price: $99.95
A simple, no fuss frame with two included lenses by an up-and-coming Australian eyewear company.