Transfer Guru's Guide to Good Gear – Backcountry Gear
August 30th, 2017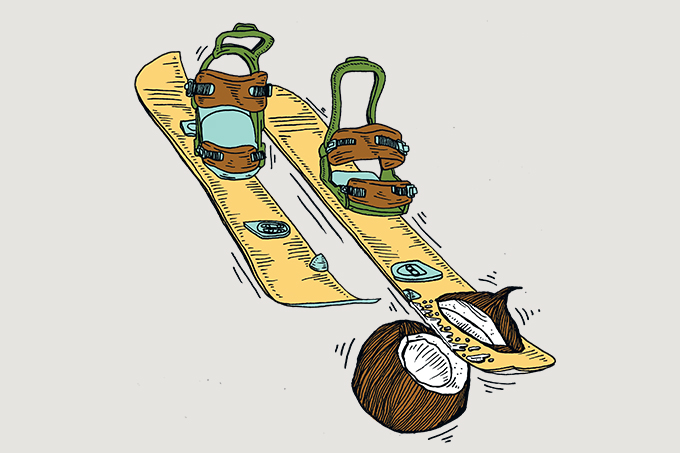 Check out Transfer's 2017 Gear Guide from Issue 24 for all the backcountry gear you'd want if you were stuck on a desert island … Illustration:: Louis Macindoe
Transfer x Sentinal Board Shop
This article was originally published in Transfer's 2017 Gear Guide. Guru courtesy of The Sentinal Board Shop.
Gear Guru: Matt Deck
Years riding: 16?
Terrain Preference: Natural with plenty of poppers
How good of a snowboarder do I need to be to venture? into the backcountry?
At the very least you want to be at an intermediate level to enjoy yourself out there. Get confident riding around the resort and then make the transition and I think you'll appreciate it more.
What backcountry tools should you never leave home without?
There are some key tools that ?you should always have with you, then there's some that can be shared between individuals. It's often assumed that we don't have avalanche activity in the Australian backcountry but we definitely do, so it would be negligent of me to say you don't need basic backcountry gear. It's a great habit to get into. I'm rather superstitious and feel if I don't carry certain items, it'll be the one time I'll need them and I'm not willing to risk that. The basics for me are a transceiver, shovel, probe, first aid kit, spare warmth layer, water, food, compass, map and an EPIRB. I also choose to carry an emergency bivvy bag and a half Thermarest in case of emergency. Granted, not everyone has this gear and if you're simply wishing to try out backcountry snowboarding first, it's best to rent this gear from local shops or borrow from friends.
Splitboard, Snow Shoes,? folding skis or boot packing – what's your preference when ?it comes to getting off grid??
In my case, my preference would? be splitboards. Most of the time ?I'm out camping or doing long ?tours and to me it makes sense to split board. I don't spend much ?time in the air or hucking off cliffs ?so I don't demand that solidness from a conventional setup. Personally, I wouldn't attempt a camp trip on snowshoes as the movement is comparable to walking whilst splitting is gliding. Camping gear is heavy enough for me without chucking a board on my back and then doing a stepping motion. Different terrain calls for different gear. Some of that short punchy terrain in Japan for example is great for snowshoeing and some longer tours in the Himalayas. Alaska for example is great for splitting but there is no right or wrong here. But boot packing is reserved for the steepest part of the pitch. And it's the last resort for me.
What's the trick to getting my skins fitted to my splitboard?as quickly as possible?
Getting the right sized skins for your board is crucial. On my first split the skins had no tail clip and I recommend buying a set with a tail clip. This isn't the biggest issue on day trips but on multi-day excursions they'd freeze up and fall straight off. It's still annoying even if you have a tail clip but it's better. There are many ways to do this but I find it easier to fold the skins in quarters. Anyone who has tried to pull them apart when they've stuck the left and right together will know it's a workout to separate them.
What camping gear should a backcountry boarder carry?
This is the heavy end. The importance of good camping gear is paramount. If you choose wrong, you're guaranteed to suffer. I got told in Alaska on a? trip "any idiot can suffer in the woods", that means there are some creature comforts that can be packed to make your trip more bearable if it takes a turn for the worst. Books, music or cards.
I'll start with shelter, a good quality four season or three season tent. No cheapies or you'll end up with the tent high fiving your forehead in the wind and then if the pole collapses, you'll really suffer. Sleeping-wise I run a closed-cell Thermarest which stops the cold from penetrating through to you, which is super important. Then add a small blow mattress on top for comfort. If I was to just take one it would be the closed-cell, because your blow up will not keep you insulated if it deflates throughout the night, in which case you'll be cold no matter how good your sleeping bag is. I take a bag rated to negative 20. There are two bag types, down and synthetic. Down is lighter and packs down smaller but if it gets wet it won't insulate you or circulate the warmth. Synthetic bags are bulkier and won't compress down as well and they're heavier, but synthetic will keep you warm if wet. I run a small inflatable pillow, as a rolled jacket will often get wet overnight. I always carry a stove because hot food or drink can perk you up in the grimmest of environments. And that's your basics …
Should I just make a split board instead of buying one?
There's no right or wrong. I made my first splitboard and now own a pre-made. While making your own is cheaper don't go hacking into your favourite board if you aren't handy on the tools. Adam West from First Light Splits does a great job of converting them. Buying splits are expensive, but with their growing popularity the prices are dropping. The technology is making them lighter and stronger so it's exciting to see what will come of it. I see a lot of great deals on secondhand gear and that's a great way to start. A lot of people buy into it and realise they don't have the time to do it. Swoop in on these people and grab their stuff at a cheaper price.
Why should I sacrifice the comfort of the resort to go ?into the backcountry?
Because resorts are crowded and stressful. For me personally, I really enjoy the peace and quiet out there and checking my surrounds whilst touring. It's not a race to get the untracked line; you can take your time and choose a line after making sure it's safe without the stress of being snaked. If you don't like walking this just isn't for you.
What are the key points of planning a safe and successful backcountry mission?
Planning is so important. Know where you're going, scope it out on a map prior and have the compass bearings all confirmed in case of a whiteout. Ask a local. There's so many knowledgeable people who are willing to help and my door? is always open. Notify a friend of your exact whereabouts and let the National Parks know too. There's no point telling your mate you're heading out for the night if he's going to be on the tinnies because he will be about as handy as a bag of bowling balls if you need rescuing, so choose wisely. Again, message me if you're heading out. Have a good team and know your role in the team. Establish your roll at the start of the trip. Always carry an EPIRB with you. Weather can change extremely fast out there and it often does. Never plan your trip around the weather on hand in the morning – always instead be prepared for the worst. I'd advise going with someone experienced on your first few trips. I generally go out once a week with beginners to give some starting advice and all are welcome. Alternatively, Bruce Easton at Wilderness Sports is the guru and Adam West at Main Range Backcountry is very knowledgeable. Adam does level one avalanche training courses in Australia and I highly recommend doing that at the very least.
Final advice
When it comes to boots, I'm not going to say what I use because it's completely arbitrary. I don't care where you get them but go into a store and get them fitted. It's far more complicated than "Can I have a size nine please" …
Guru Picks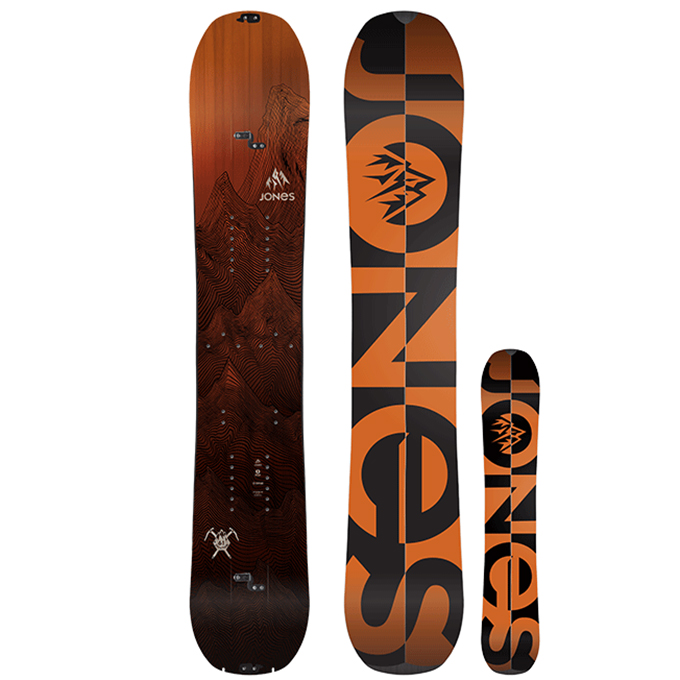 Jones Solution Wide Splitboard
Price: $1,349.99
Simply because it works. I have big feet and I'm not that fussy. You can find a good and bad review about anything.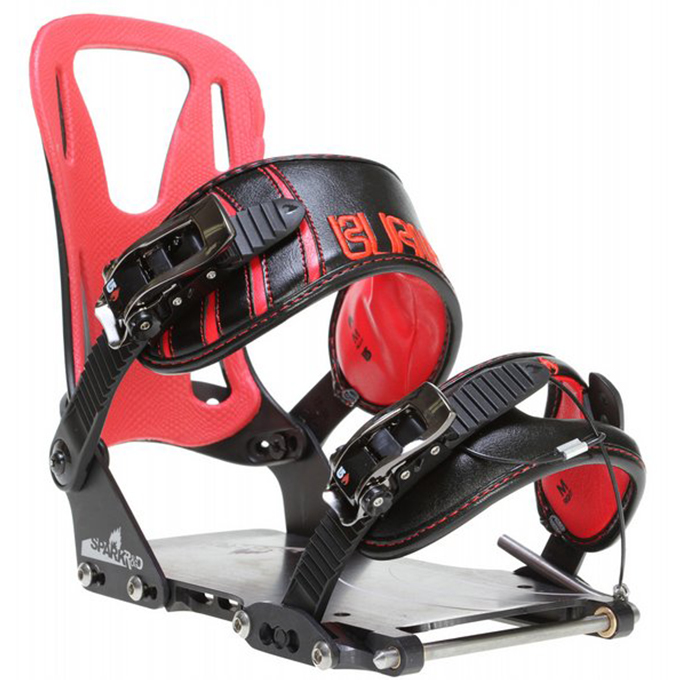 Spark R&D Burners Binding
Price: $529.99
For ease and convenience. Again, these work perfectly, they're light and they're withstanding the test of time. Super-fast transitions too.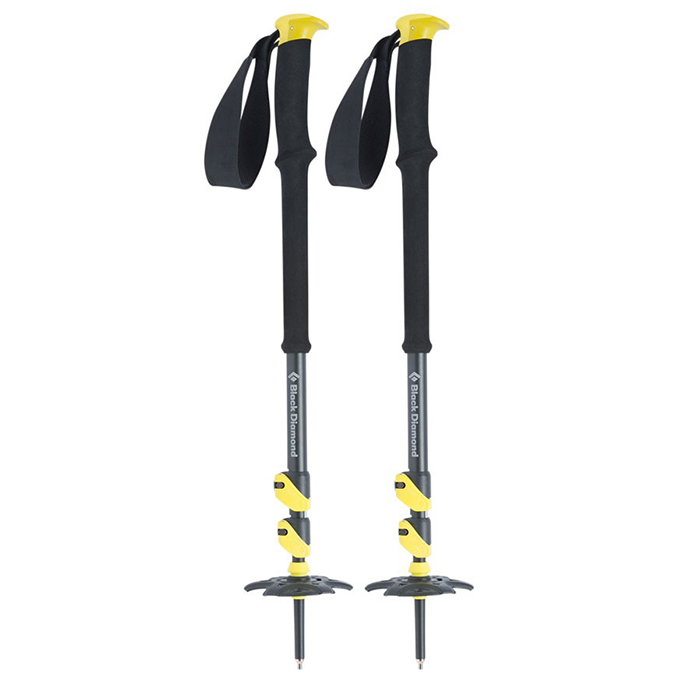 Black diamond Expedition Poles
Price: $189.95
Just a simple double clamp, telescopic construction that doesn't fail. No frills and no problems ?with these, whereas I had troubles with the collapsible poles.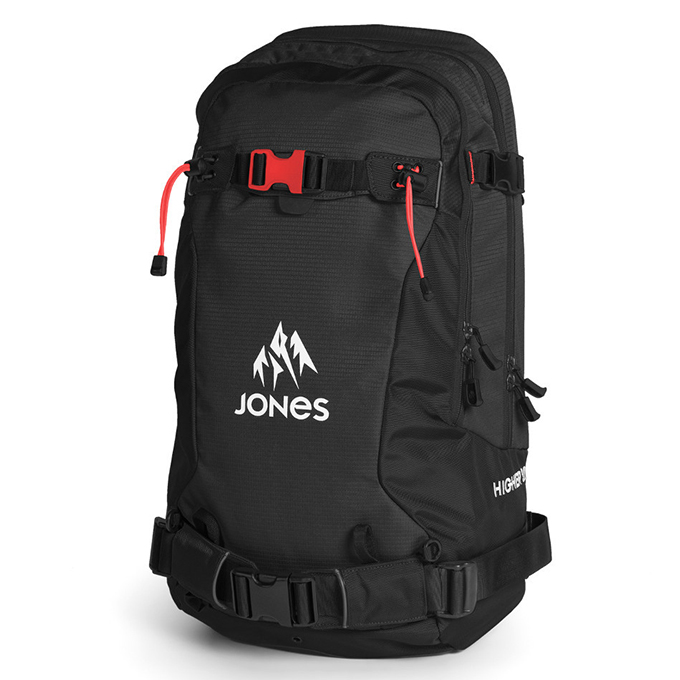 Jones Higher 30L Pack
Price: $299.99
I'm a huge fan of well designed bags and this is one of the best. You can carry your board assembled or in split mode. Compartment areas are all super accessible and you've got access through the back, which makes things easier when it's loaded with gear.