VIDEO 1m October Snowstorm for SNOWBIRD
November 2nd, 2010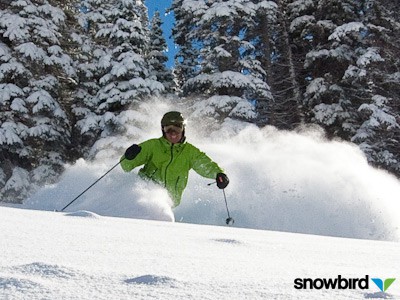 Pre-Halloween skiing, 28 October. Image:: Matt Crawley/Snowbird
Video | Snowbird
Opening is still 19 days away but a late October storm has buried Snowbird beneath a metre of famous Utah powder. Halloween is generally used as the marker point of the turn from summer to winter and pre-Halloween snow is always a blessing – especially if it's a dump big enough to lead to pre-Halloween skiing, as this one did!
The Snowbird forecast is looking decidedly sunny over the next week, but if the La Nina weather patterns we're being promised come though, this season should be epic!
Mountainwatch's mystery forecast sensai, 'The Grasshopper' gives a run down of how La Nina may make this a bumper season here
Snowbird forecasts,
snow reports and
live snow cams.