Winter Missions Episode 4 – Australia's Three Highest Peaks in One Day
October 11th, 2021
Mountainwatch | Richie Carroll
In their latest Winter Mission, the crew at Transfer linked up with backcountry guide Kate Alice for a major mission in the NSW Main Range, the aim to hike and ride Australia's three highest peaks in one day: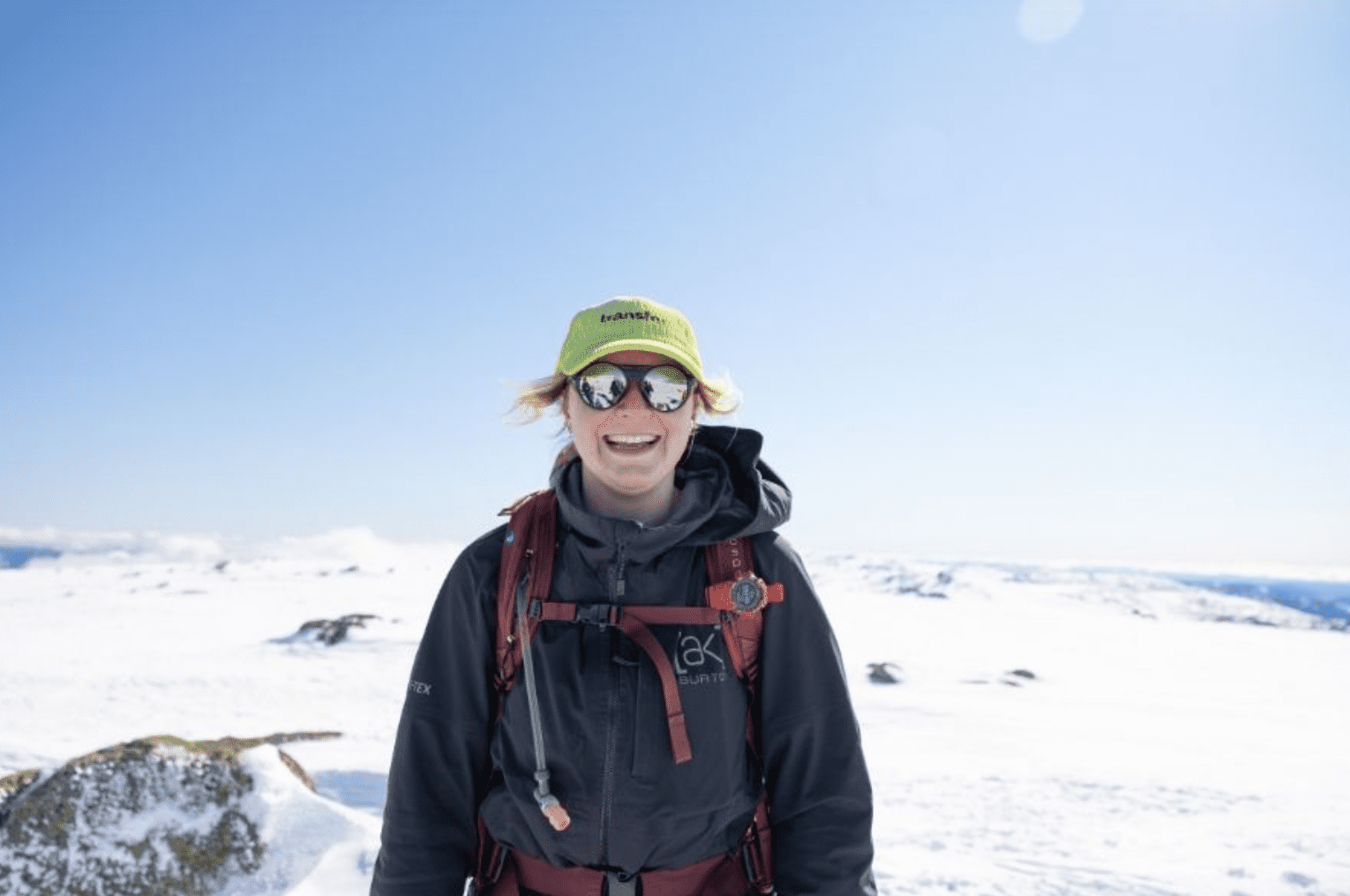 Our biggest mission to date…by a long shot! With resorts in Australia shutting, re-opening, going into lockdown plus coupled with variable conditions, we wanted to embark on something big!
When lockdown hit, more and more content was coming out from the backcountry around the Australian Main Range and it really tickled our fancy! We've dabbled here and there, but never given it a serious crack to see what's really beyond the boundaries in New South Wales.
In true Transfer style, we wanted to give splitboarding a crack and why not summit and shred Australia's three highest peaks in one day? What could go wrong?! Mt. Twynam (2,195m), Mt. Townsend (2,209m), Mt. Kosciuszko (2,228m). There's no WAY we could embark on this mission without an expert, so we enlisted Kate Alice to be our expert guide, provider of good times and extensive backcountry plus splitboarding knowledge.
Kate's a Jindabyne local and spends more time in her tent in the backcountry during winter than she does in her own home. When she's not working at the local medical centre as a radiographer, she's out there every day, earning her turns and riding lines we dream of.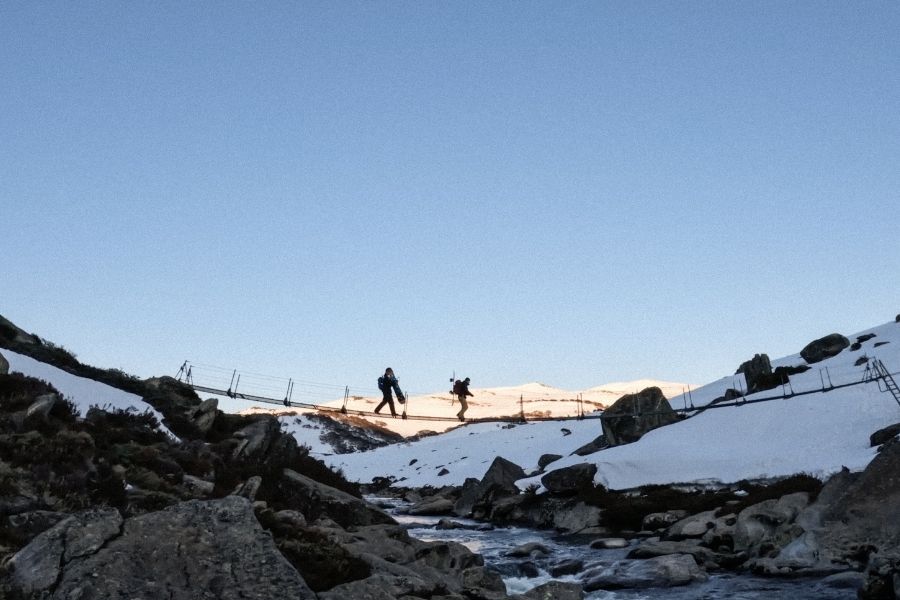 First things first, we needed to kit up for the day. We stopped in and saw the legends at ESS Boardstore who sorted us out with a full splitboard setup plus pack, beacon, probe, shovel…the whole works.
In order to nail the mission, a car needed to be dropped out at Dead Horse Gap which would be where we would end the day. Thanks to Ford, we had an Everest and a Ranger for the season and dropped Ranger out at Dead Horse, complete with a few beers stocked in ice for the end of the mission.
Alarm set for 3:30am. Yes…3:30am. We hit the road, picked Kate up in Jindabyne just after 4:00am and we drove straight to Guthega, which would be our departure spot for the mission. Tired eyed and sinking as much coffee in our systems as possible, Kate gave us a rundown of the day – plan, route, weather and how we were going to survive. It was forecast to be the day of days with minimal wind, blue skies and sun. Perfection.
Once we hit the snowline, it was time to transition. A word we would soon become very use to throughout the day. Kate gave us the rundown of how a splitboard works and how you skin up and swap the bindings, so you get into touring mode. The ease of this process is mind-blowing, we've been blowing it not getting onto these sooner.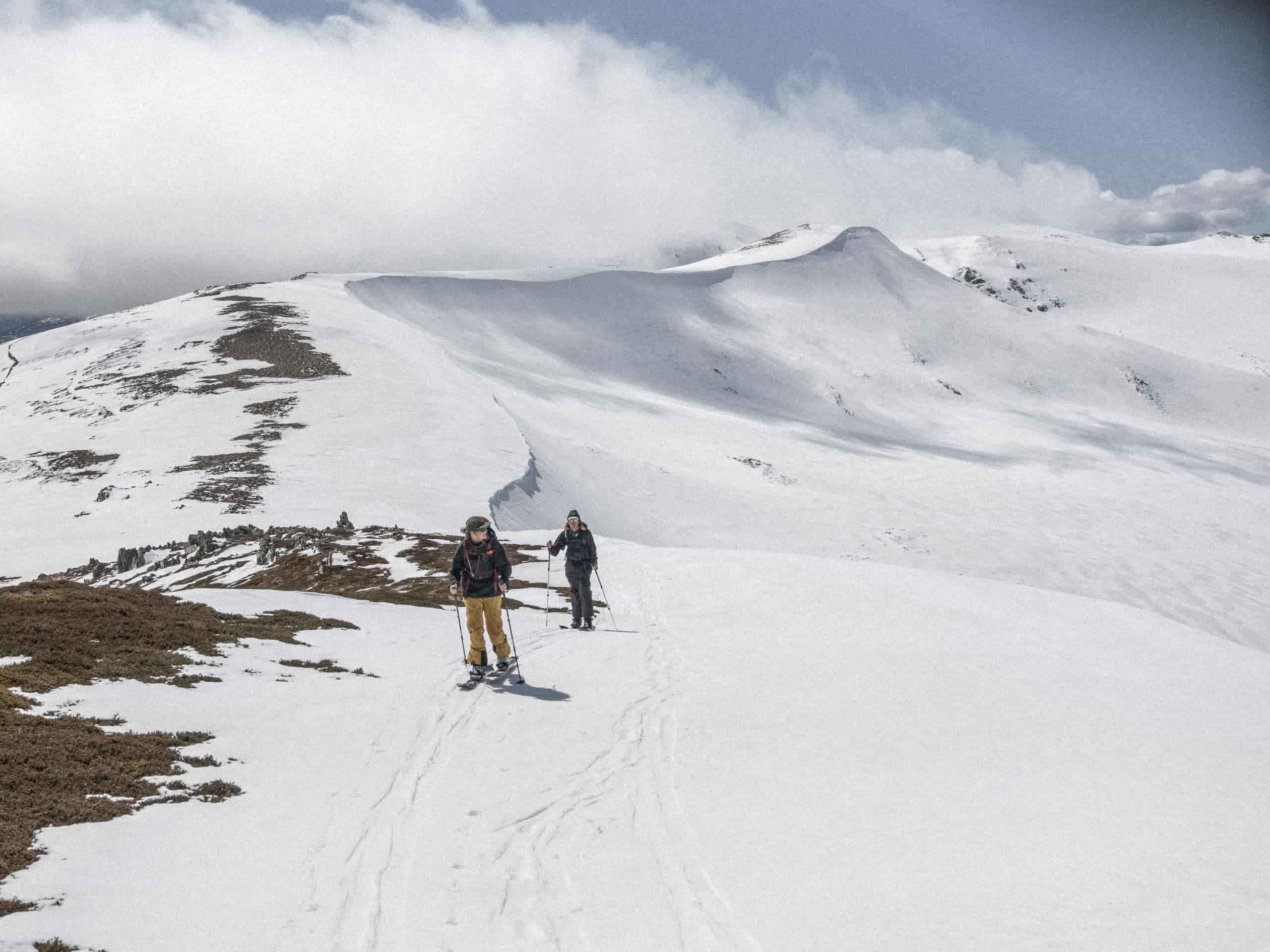 Summit number one was Mt. Twynam, the third highest peak in Australia sitting at an elevation of 2,195m. We split our way to the top, getting into the groove, sun rising down the valley and snow starting to soften up. 3 hours in and we were already starting to feel the burn…only 10 more hours to go!
Twynam ticked off, it was now onwards and upwards to Mt. Townsend, Australia's second highest peak sitting at 2,209 m. We split on, touring passed some incredible lines and other peaks like Sentinel and seeing the Watson Crags from the distance.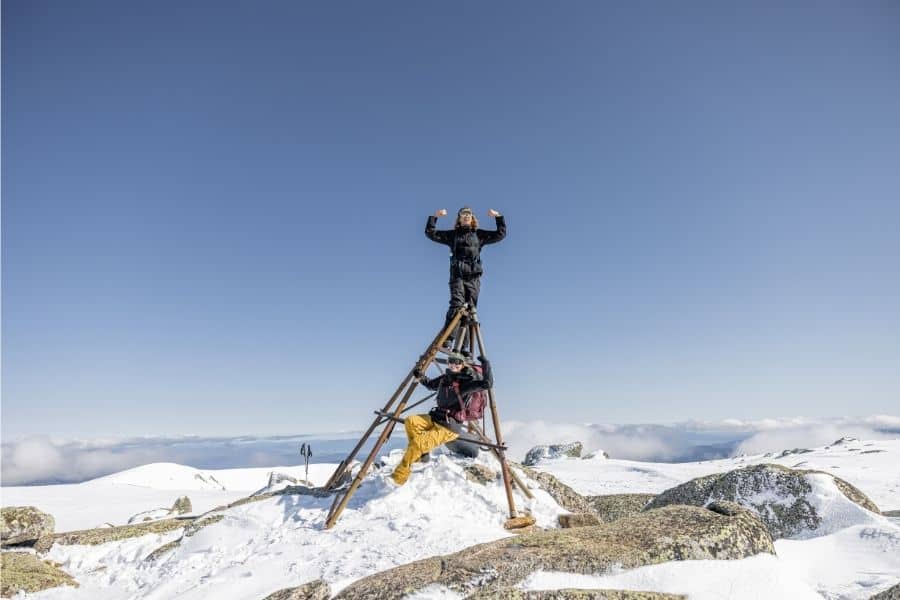 We we're getting itchy to go lay down some turns. 5 hours and 30 minutes in, we stumbled across a zone we could simply not say no too. Carruthers Peak, 2,109m high teased us like we've never been teased before. Fresh snow, perfect pitch, wide open turns and not one track in sight…Sorry Mt. Townsend, we are going snowboarding!
We make a team decision, to ditch Townsend and ride Carruthers Peak. We were falling in love with touring, but we love turning more. Transition time. Kate dropped first and was hooting the whole way down, drawing long and fresh lines down Carrurthers face. We made the right call. Time to drop!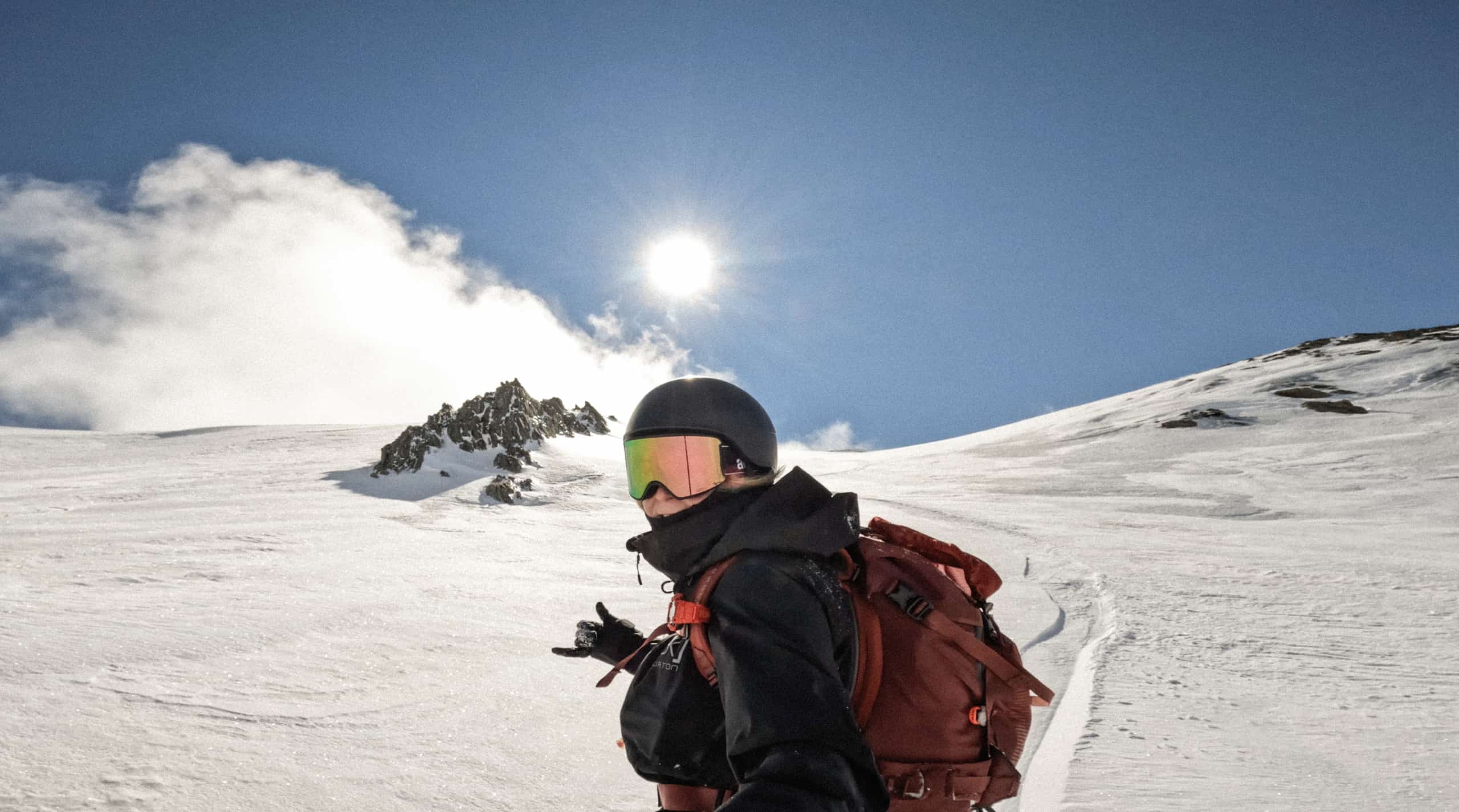 Once we rode Carruthers, it was onto Australia's Highest Peak, Mt Kosciuszko. Six hours in, we pulled up at a killer spot for lunch and destroyed all the snacks packed the night before – coffee, sandwiches, skittles, salami, cheese, nuts, chips…we felt like kings.
Energy restored, it was time to put our heads down and charge onto Kosci. Sitting at 2,228m it was going to be a slog, but there was no turning back now, we were literally in the middle of the Australian Main Range. Kate was our inspiration, always smiling and casually touring over peaks and steeps.
We finally made it to the top of Australia, Mt. Kosciuszko! Now it was time for the ride down Australia's highest peak and then refill our water which had been running really low. Stoked. Hydrated and transitioned, we embark on our final tour to the top of Dead Horse Gap. 11 hours in and two hours to go until we reached the car. That two hours felt like five!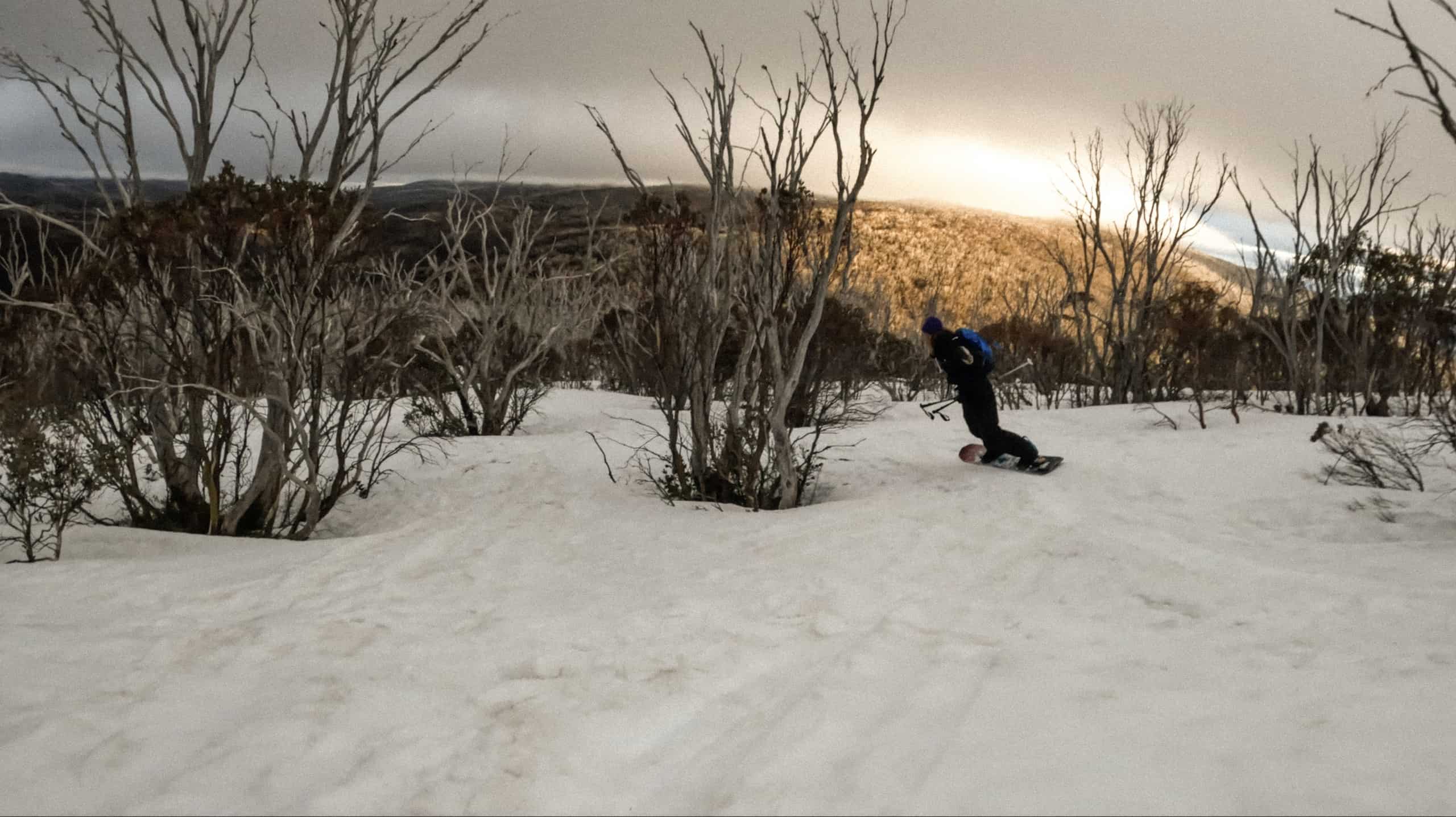 The last stretch hit us hard, no talk, just touring, trying to find energy to keep powering on. We had clouds incoming and needed to get a move on if we wanted to get to the car safely and not get lost. We had calm and collected Kate though, so stress was avoided. Thank god for Kate.
Dead Horse Gap! We made it, time to ride down to the car … the thought of taking our boots off, after 13 hours is what kept us going! Beer had never tasted so good, like unexplainably good. Go exercise for 13 hour and drink a beer, and we can chat.
Kate, not even that phased, team Transfer…struggling to stand. That was a mission and it was two-thirds complete, however riding Carruthers was the highlight. So, a more than completed mission was ticked off the list!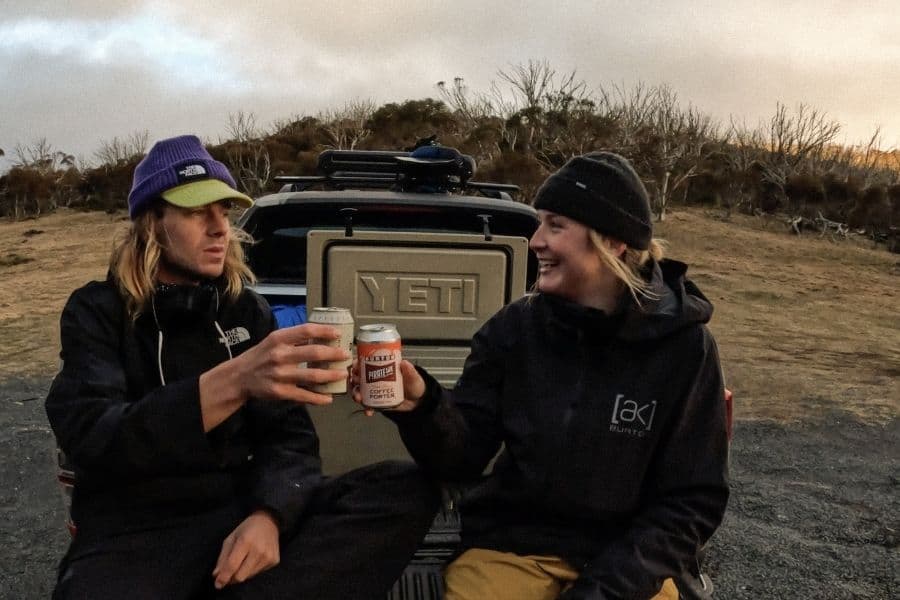 Thanks to Ford Australia for the wheels, GoPro for all the camera, YETI for all the gear, Allpress Espresso for the caffeine, The North Face for all the outerwear and kit, Pirate Life for the beer, Oakley for the prime vision and G-Shock for the time keepers!