WINTER X 15 History Making Finish for Shaun White
February 1st, 2011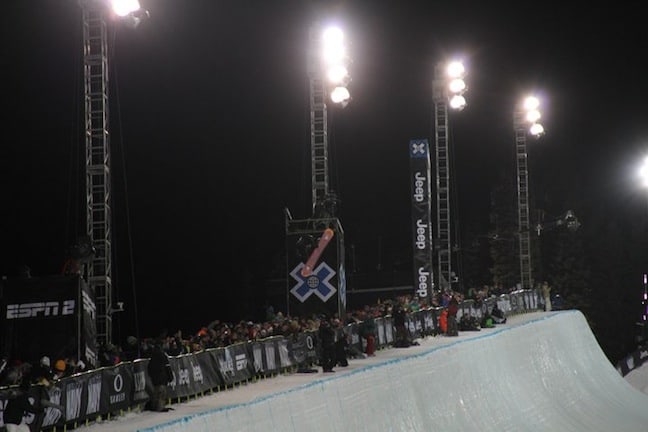 Shaun White doing what he does best. Image:: X Games
Source – ESPN
First Shaun White failed to qualify for the SlopeStyle Finals. Then, a year after he'd ridden in a pipe contest, or really a year after he'd ridden pipe much at all, White landed near the flat bottom on the third-to-last hit of his first run and struggled through the final two hits of his run with diminished speed.
But anyone who thought that maybe this wouldn't be White's year to shine has probably been living under a rock, and never seen White rise to a competitive occasion before. His second run began with a backside air nearly 20 feet out of the pipe and he built on it from there: double cork stalefish 1080 to cab double cork 1080 to front stalefish 5 to double McTwist 1260 to backside alley oop rodeo.
This is the first time White has thrown the double McTwist 1260 since his victory lap in the Olympics. The Olympics was the first place he'd thrown the double McTwist around from a 1080 to a 1260. The run earned him a 97.33 – an identical score to his winning run last year and tied for the highest score in Winter X Games history. A Winter X judge consulted to comment on the score said there was talk amongst the judges of it being one of the best runs they've ever seen White throw down at the X.
He might not have qualified for SlopeStyle, but White won the first Winter X SuperPipe four-peat.
Aspen Mountain forecasts,
snow reports and
live snow cams.