World Snow Wrap, January 24 – More Pow for Japan, Epic Snow in Locked down Europe, Snow Returns to the Rockies, Massive Storm on the Way For California
January 24th, 2021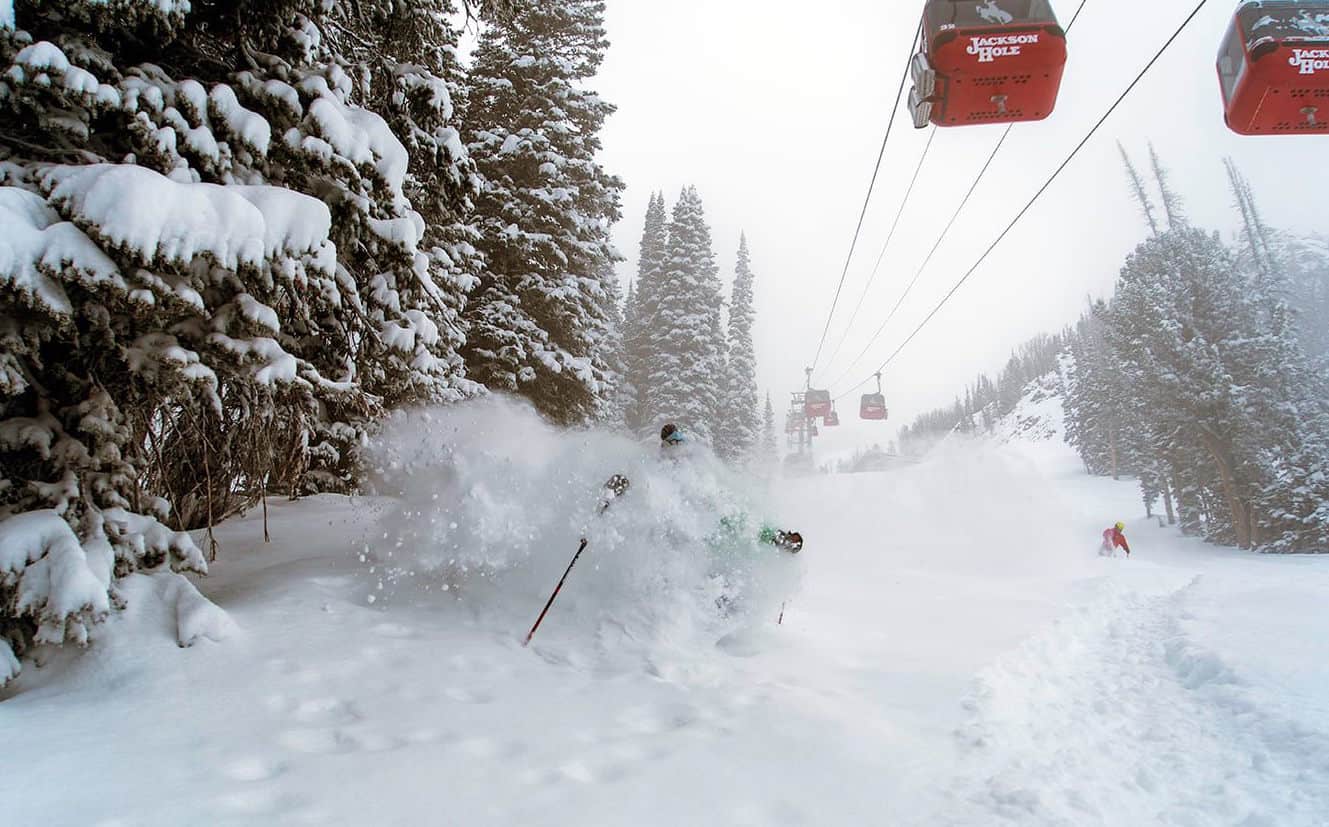 Mountainwatch | Reggae Elliss
While the Covid pandemic continues to rampage throughout the northern hemisphere, including in a number of ski resorts, the snow keeps falling and people are still skiing and snowboarding. There have been a few awesome powder days over the past two weeks in Japan and Europe and after a bit of a break in storms in the US, things are kicking back into gear.
Japan
It has been an impressive winter in Japan it has been another good week for powder turns in Niseko with 75cms in the past week. After a bit of wet snow on the weekend, Monday was a classic powder day after 35cms of dry snow in 24 hours while Wednesday and Thursday saw another 40cms over 48 hours. It had our snow reporter Henry Johnson very excited and as you can see from this week's Niseko video  report, we are talking quality Niseko powder.
The resorts further inland missed out on the big snow totals, but there were some small resets in Furano with the 18th the pick after 10cms overnight and with the temp at -14 the snow was super, dry powder.
It has been mixed bag this week in Hakuba with rain on the lower slopes yesterday and today after a sunny day on Thursday. However, conditions early in the week were sensational with a big powder day on Tuesday after 30cms fell in the valley and double that on upper slopes. Colder temps and a return to snow are forecast today and the Grasshopper reckons there could be big totals on the upper mountain with 75cms possible ahead of a second, colder front later the week.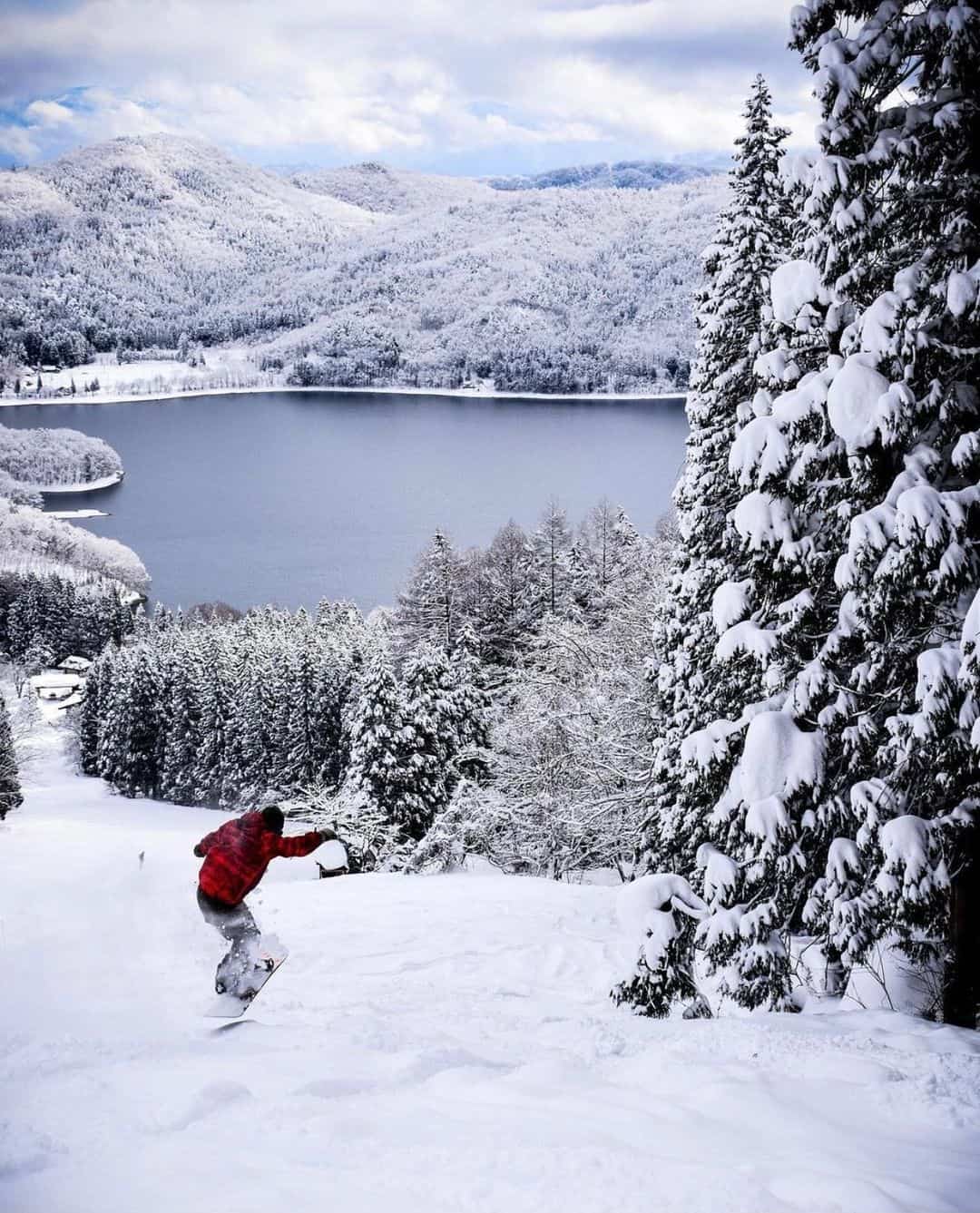 But if we're talking powder, Myoko had a couple of huge days with 45cms on Tuesday and 53cms on Wednesday. The seven-day total in Myoko is 127cms while it has been big January with 374cms and with 49cms forecast in the next week it should crack the four-metre mark by the end of the month.
All this powder is tempered by the fact that the businesses in Japan's ski resorts are doing it tough with no international tourism while Covid outbreaks in Hakuba and Niseko have also led to a drop in domestic visitors. In Hakuba the resorts are still operating with face masks and social distancing protocols in place, but a number of outlets have closed at the request of the Nagano prefecture authorities.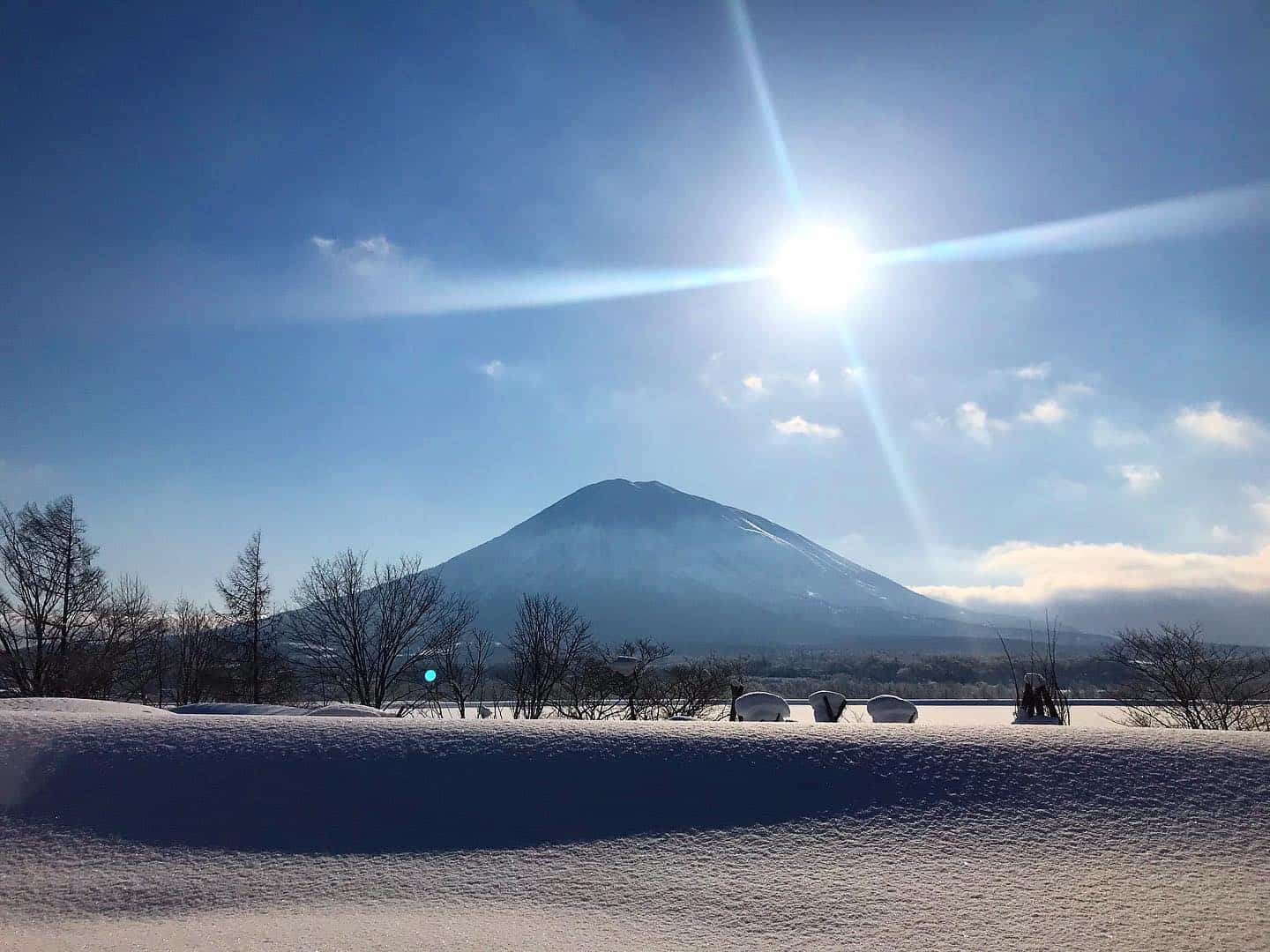 In Niseko the rate of infections in the area has slowed and while a number of bars and restaurants are still closed, others have re-opened. That includes Rhythm Japan which closed voluntarily for a week but re-opened on Jan 20 and is operating under a strict covid-safe plan. Most expat locals are playing it safe in their own bubble, riding pow with their friend, avoiding bars and restaurants and staying home at night. No one wants to risk getting sick when the snow is that good!
USA
With the exception of the Cascades in the  Pacific Northwest it has been a pretty ordinary start to 2021 for many regions in the US with the Rockies and the Sierras receiving minimal or zero snow over the past two weeks. Accordingly, the skiing and snowboarding has been all about groomers and terrain parks with hard, chalky snow off piste. There were a couple of snow falls in the Rockies a couple of weeks ago, Alta receiving 15cms on the 16th while Jackson had 22cms on the Jan 14-15. Fortunately, the settled weather pattern has come to an end with a storm hitting the Rockies this weekend, Jackson receiving 35cms in the past 24 hours while another storm and big totals is forecast from next Thursday/Friday.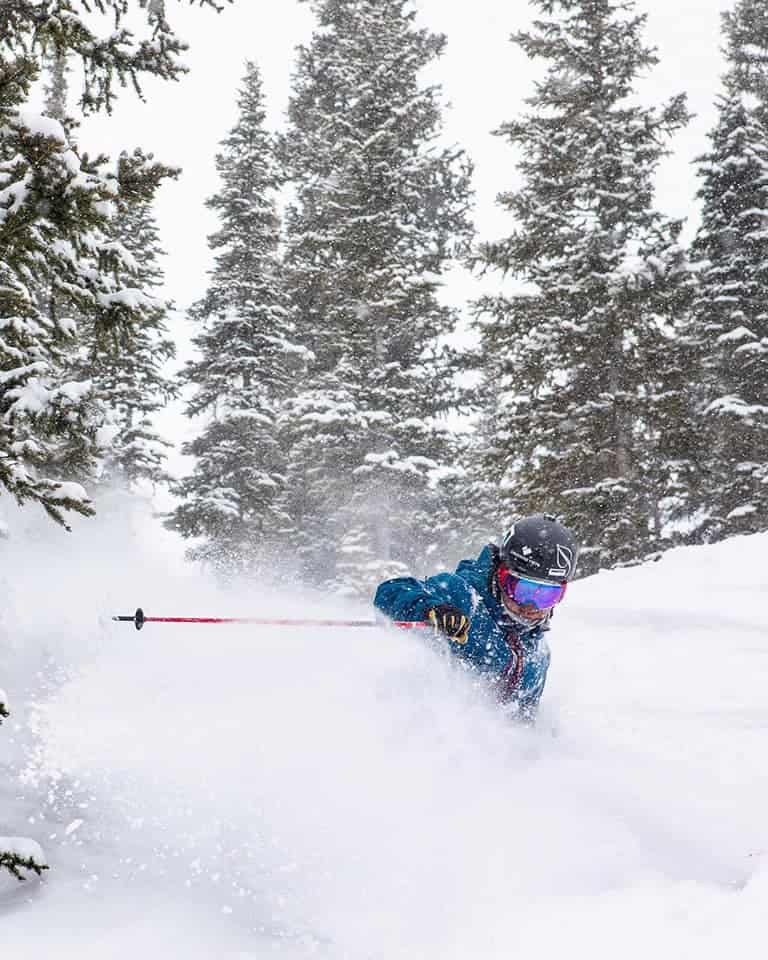 Snow has also started to fall across resorts in Colorado and Utah which should see also see 25-50cms in the next five days with Alta and Park City expected to receive 40cms and Aspen woke to 15cms this morning with more snow on the way this week
The snow has slowed down in the Cascades after 20cms early this week while the last big fall coming through early last week when Mt Baker received 50cms in two days. The forecast is for more snow late in the weekend with 35-40cms forecast across the Cascades by late next week with a second stronger storm due around the end of the month.
La Nina hasn't been kind to the Sierras and the snow pack in resorts in California is well below average, but cold temps have helped maintain the snow pack for some quality on site skiing.  However the fine weather pattern is set to change with snow showers and much colder temps this weekend, but only a dusting of few centimetres is expected. That could change dramatically as a stronger storm looks set to hit the Sierras mid-week and at this stage it is shaping up as a classic "Atmospheric river" picking up a lot of moisture from the Pacific. The latest models are calling big totals for both Squaw Valley and Mammoth, possibly a metre or more, which will set up a decent base for the second half of the season.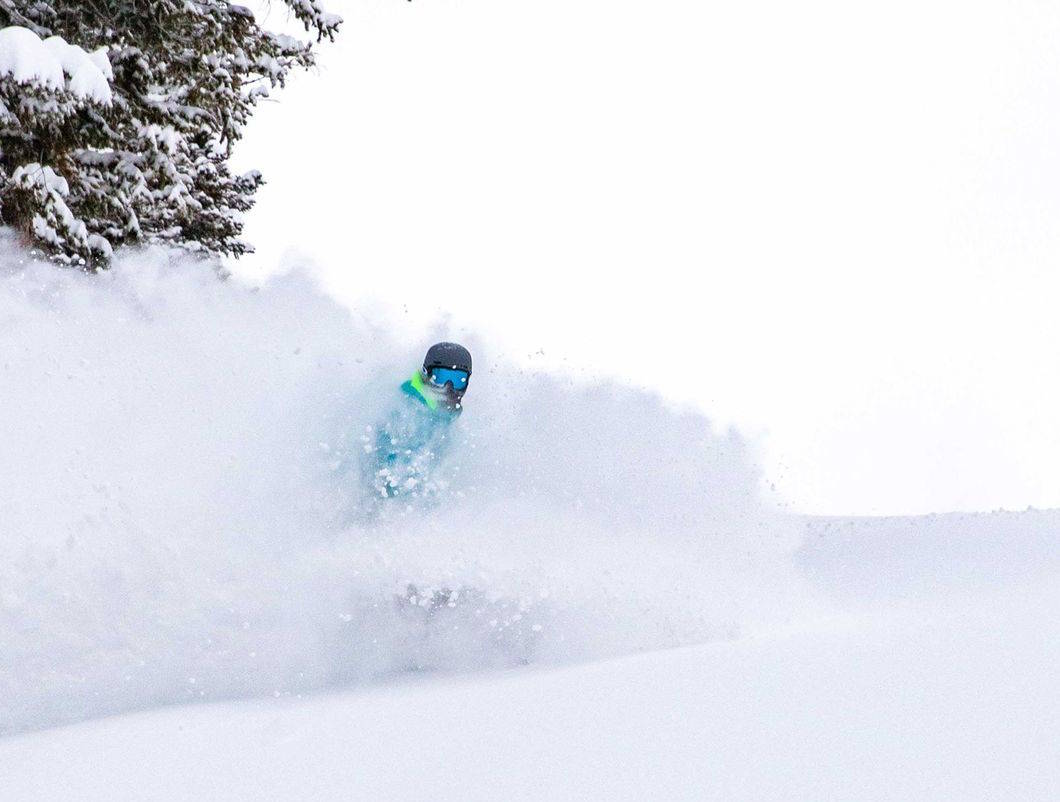 As far as the Covid situation goes, the pandemic is rife throughout the US, but the ski resorts are still open and operating under tight restrictions. These vary from state to state and county to county, but most have restricted numbers on the mountain, strict social distancing guidelines, mandatory masks and limited indoor dining options.
Canada
After some decent snowfalls in the week of Jan 10-15 when Whistler Blackcomb received 48cms and Lake Louise had 30cms, things have quietened down in Canada with just a few light snowfalls over the past seven days. Interior BC saw the highest totals and Revelstoke had  15cms in the past week and Kicking Horse received 10cms last weekend while Whistler has seen just 3cms over the past week with hard-packed on piste snow conditions. It has been a similar story in Lake Louise and the Banff resorts with just 4cms over the last week.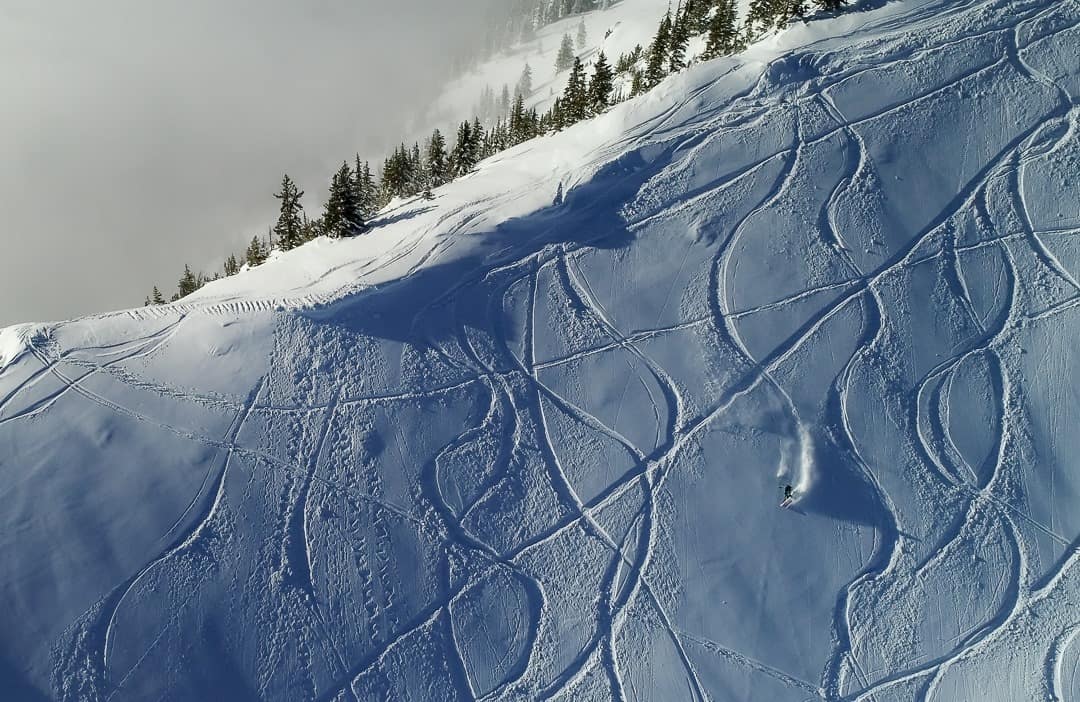 The weather pattern in Western Canada is set to change and snow is expected this weekend in the Coast Mountains which will favour the resorts outside Vancouver and Mt Washington on Vancouver Island could see 45cms over the next five days. The centre of the storm is a little too south for Whistler which is line for 7cms over the next week, but there is good potential for a stronger storm next weekend. The forecast is for 15cms in Big White next week while Revelstoke should see 10cms late next week. There's not much in the forecast for Lake Louise with snow flurries most days next week, but a stronger storm is due the following week with potential for around 20cms.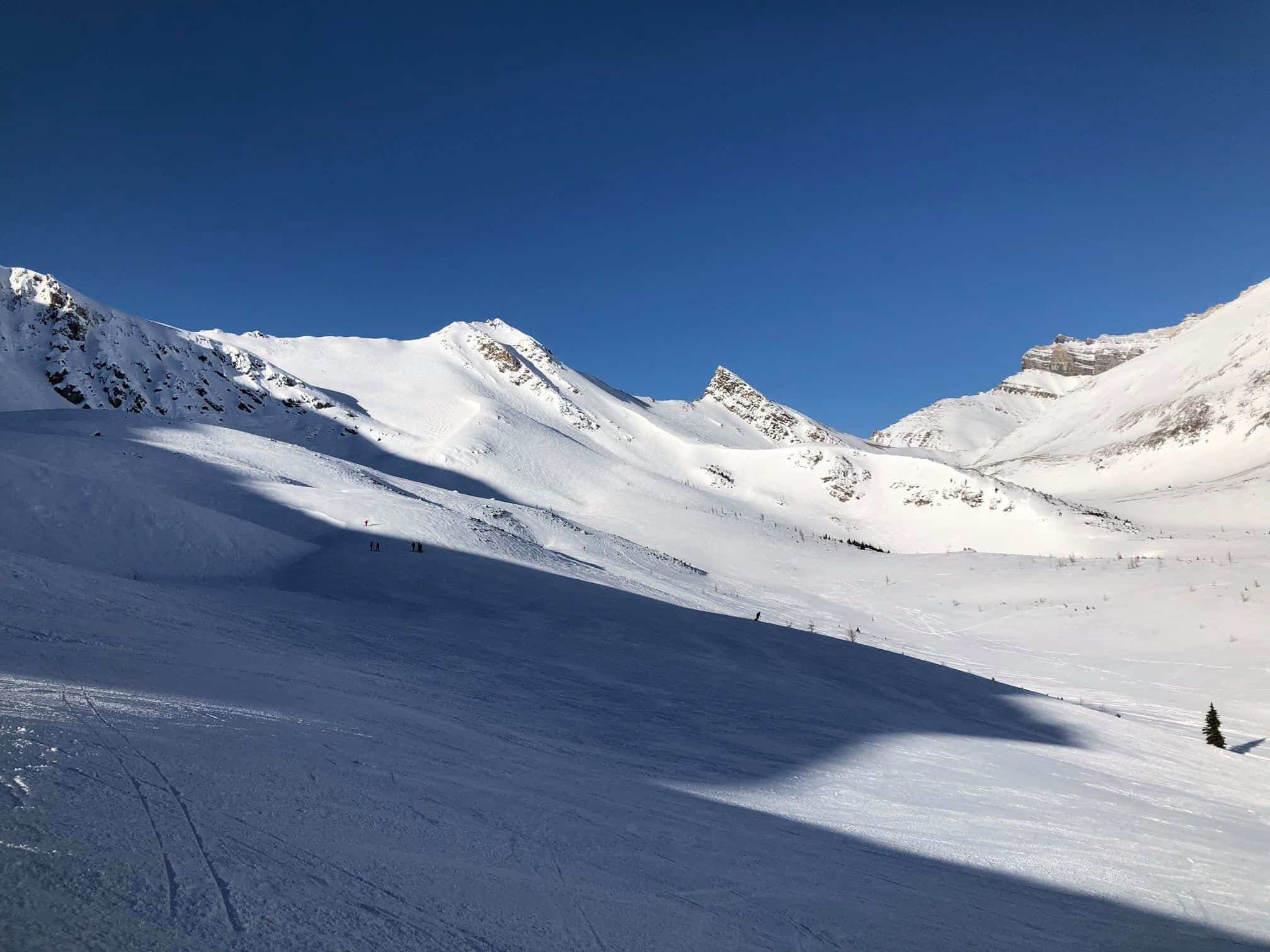 The advisory to stay local and not travel remains in place in British Columbia and while Whistler is still pretty busy on weekends there is plenty of room on the slopes in Revelstoke, Kicking Horse and other resorts in Interior BC.  The Covid cluster in Big White, which has seen 214 cases reported since November, now has 45 active cases, all in isolation, and the numbers of new cases is heading down with 11 new cases reported in the past 24 hours.
The BC resorts are all operating with reduced capacity on lifts, limited indoors dining and mandatory face masks in Banff, which includes Lake Louise, there is no indoor dining and retail is capped at 15% and face masks are mandatory at all resorts in Alberta province.
Europe
The biggest storm of the season hit the European Alps last week with some areas receiving over two metres of snow over a four-day period between Wednesday Jan 13 and Saturday Jan 16. Most resorts in France, Switzerland and Austria saw at least 30cms but the big winners included Engleberg in Switzerland with 100cms and in Austria St Anton copped a solid 123cms. The totals in France were smaller but still pretty good, Val D Isère picking up 50cms. After a brief break earlier in the week, the snow has kicked in again with consistent snowfalls expected over the next week with St Anton in line for another metre while Verbier could see 80cms.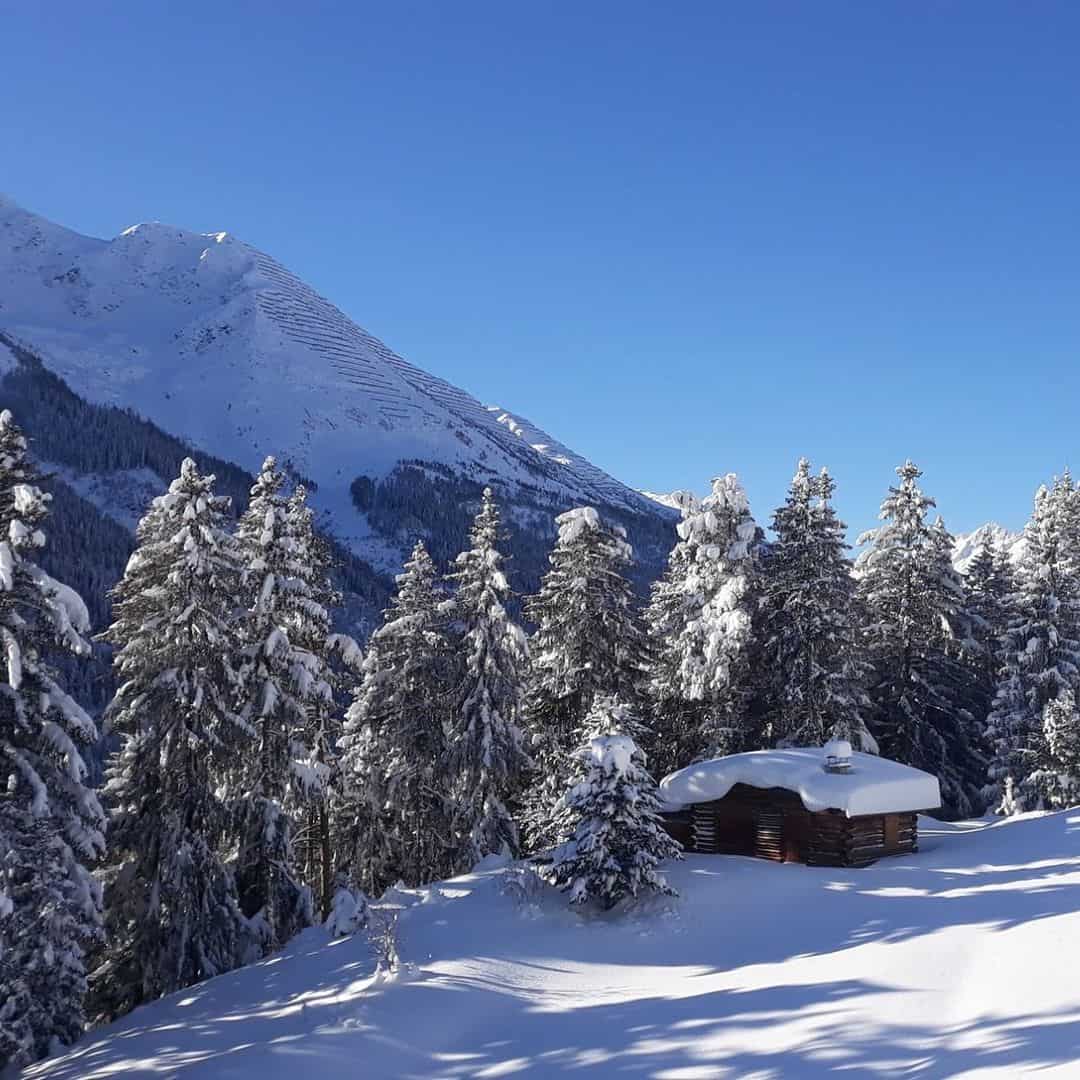 Unfortunately, all of this snow is coming at a time where resorts remain closed in Italy, France and Germany as the covid pandemic still in full swing. doesn't look like resorts in those countries will be opening any time soon. Potential openings have been delayed again with the French resorts unlikely to open before March while in Italy the resorts will not open until February 15 at the earliest, but that date could still be pushed back further.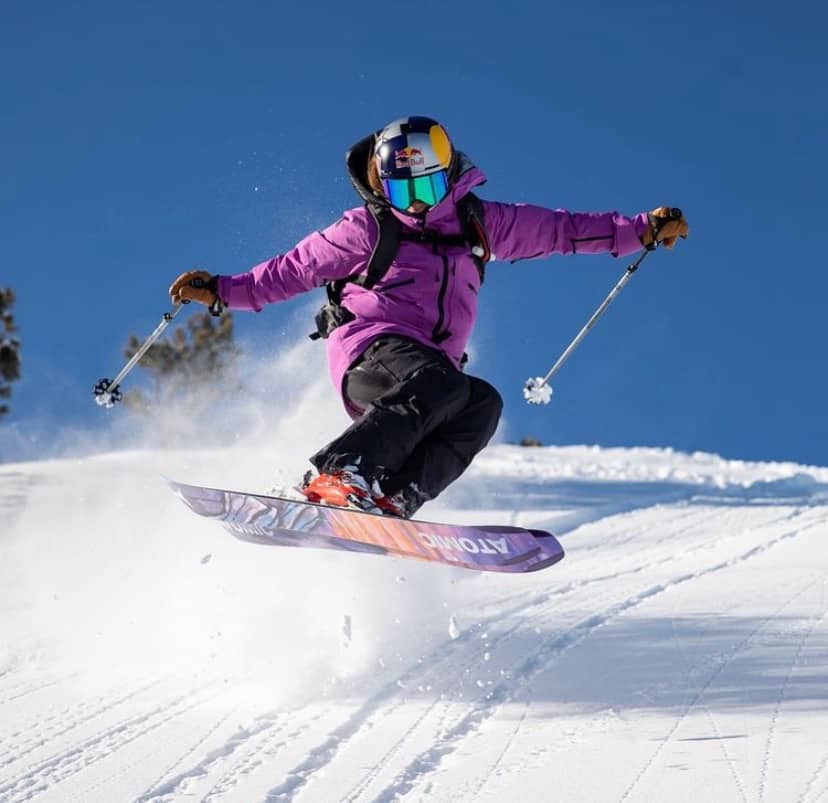 Austrian resorts are open to locals only and hotels and restaurants will remain closed until the end of February, so it no tourists before March. Swiss resorts remain open with lifts operating although there are many restrictions and some hotels and restaurants are closed. The closures have led to a lot of people heading into the backcountry where the avalanche danger is high and unfortunately there were avalanche fatalities last week.
Where We Would Like to Be This Week
Squaw Valley. It's one of our favourite destinations and with potential for a week straight of fresh snow from Wednesday and big totals forecast, it could be all-time.