World Snow Wrap March 3rd, 2023 – Massive Totals and Powder Days in the US, Spring time in Japan and Light Snow in Europe
March 3rd, 2023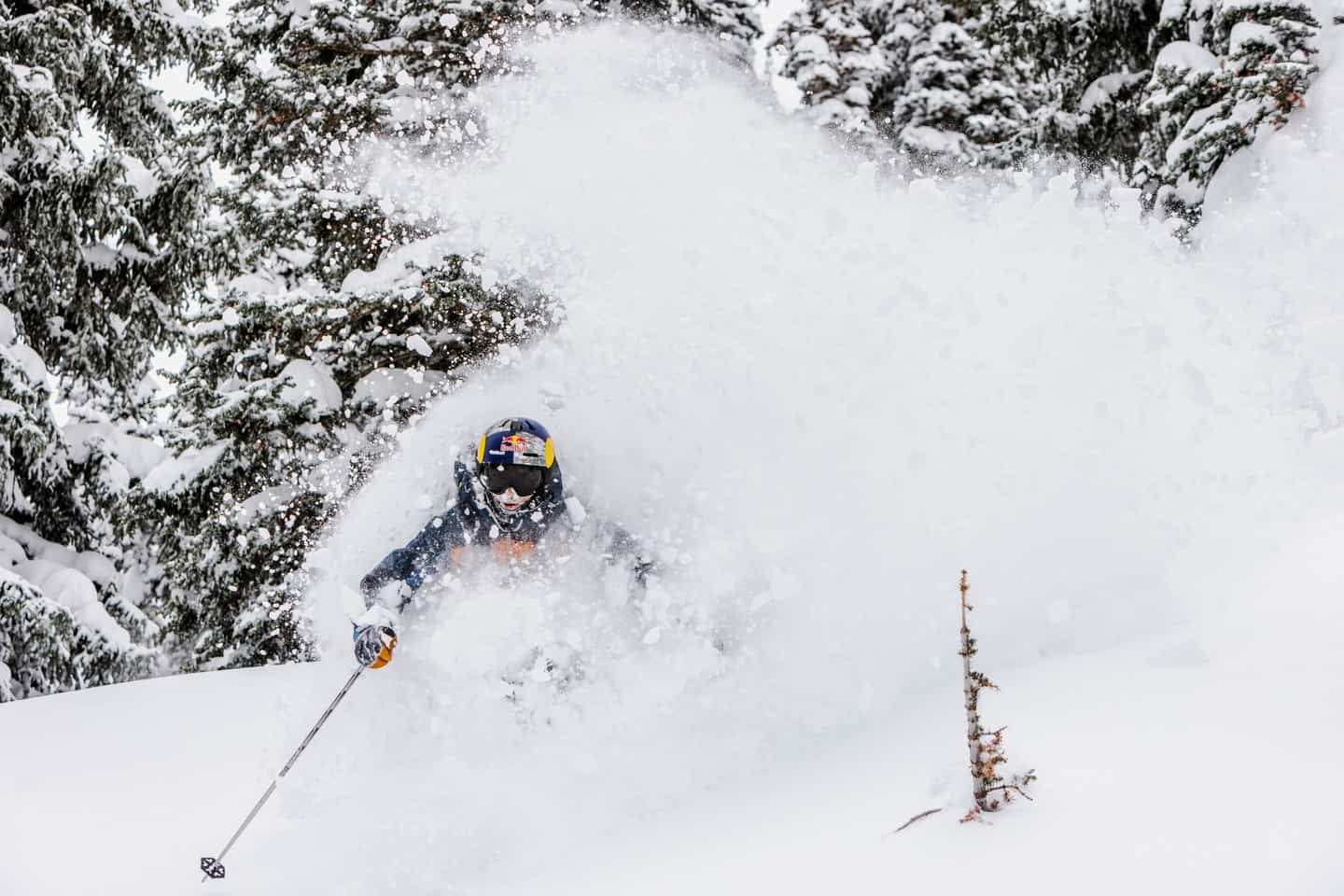 Mountainwatch | Reggae Elliss
It's fair to say the past couple of weeks have been amazing in parts of North America – again – with massive snow totals and epic powder days in the Rockies and Sierras. In Japan warm spring weather has been interspersed with a few powder days while in light snow and winter temps returned to the European Alps. 
USA
It has been an incredible few weeks in the US as this mega winter continues, resorts in Utah and California topping the 12 metre mark for the season. Once again, the Sierra's have been copping it big time, a storm over the past week dumping 3.75 metres of snow in the Tahoe resorts and Mammoth. As you'd expect that much snow resulted in all sorts of issues on and off the mountain with buried chairs, avalanche mitigation, road closures, food and supplies delivery issues and more. However, there have been some epic days in both areas with cold temps turning on some deep, light blower powder.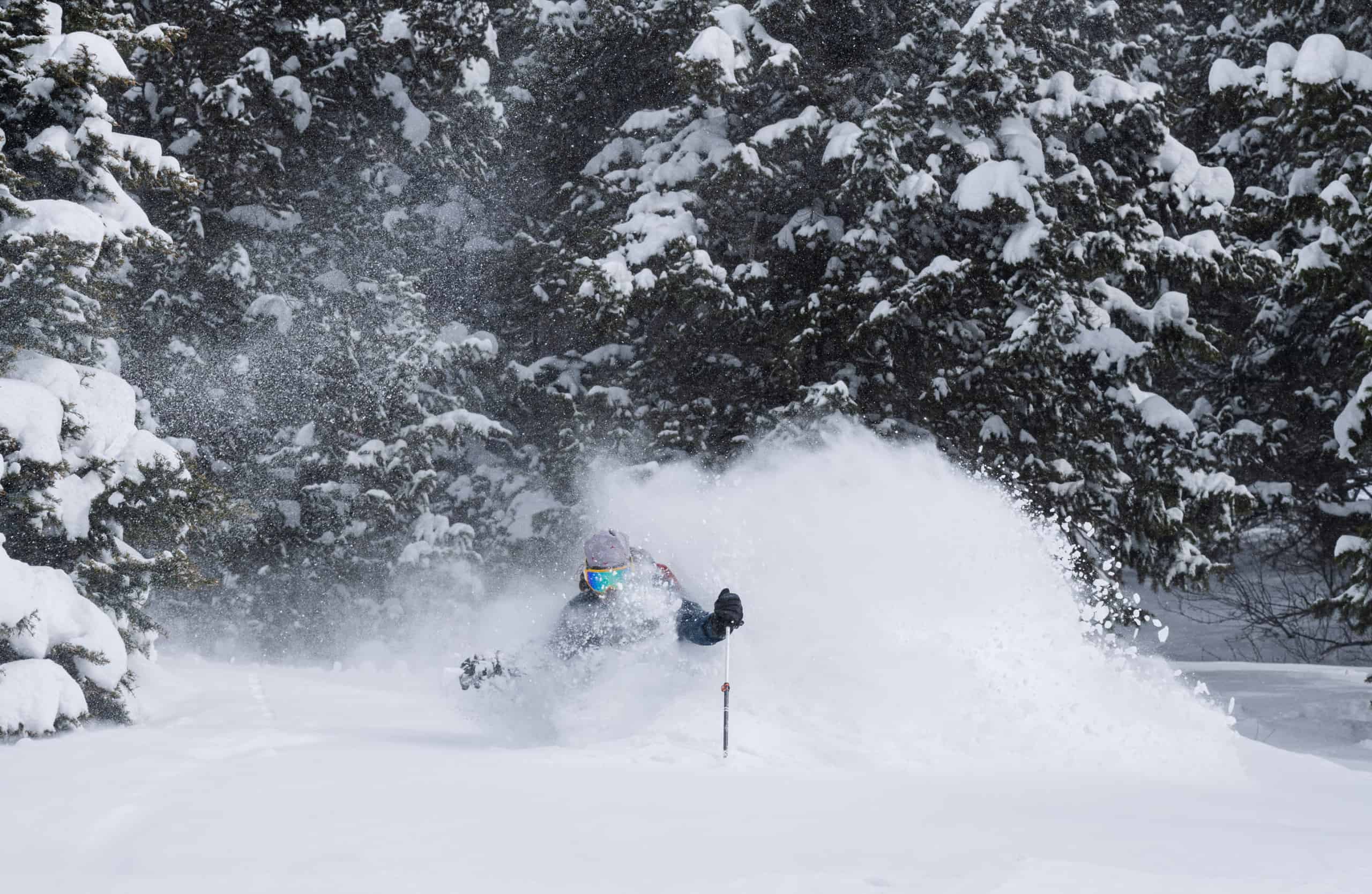 In the Rockies it has also been sensational with deep powder days in resort  Utah, Wyoming and Idaho. Legend photographer Tony Harrington is in Jackson Hole which received 152cms in the past week and reckons the past week was knee-to-thigh deep light dry powder and said it was as good as it gets.
"Japan may get snow like this more consistently in peak winter, but terrain doesn't fall from the sky, " Harro told me. "Here it's also about the huge, steep, long sustained vertical – it take this place to another dimension."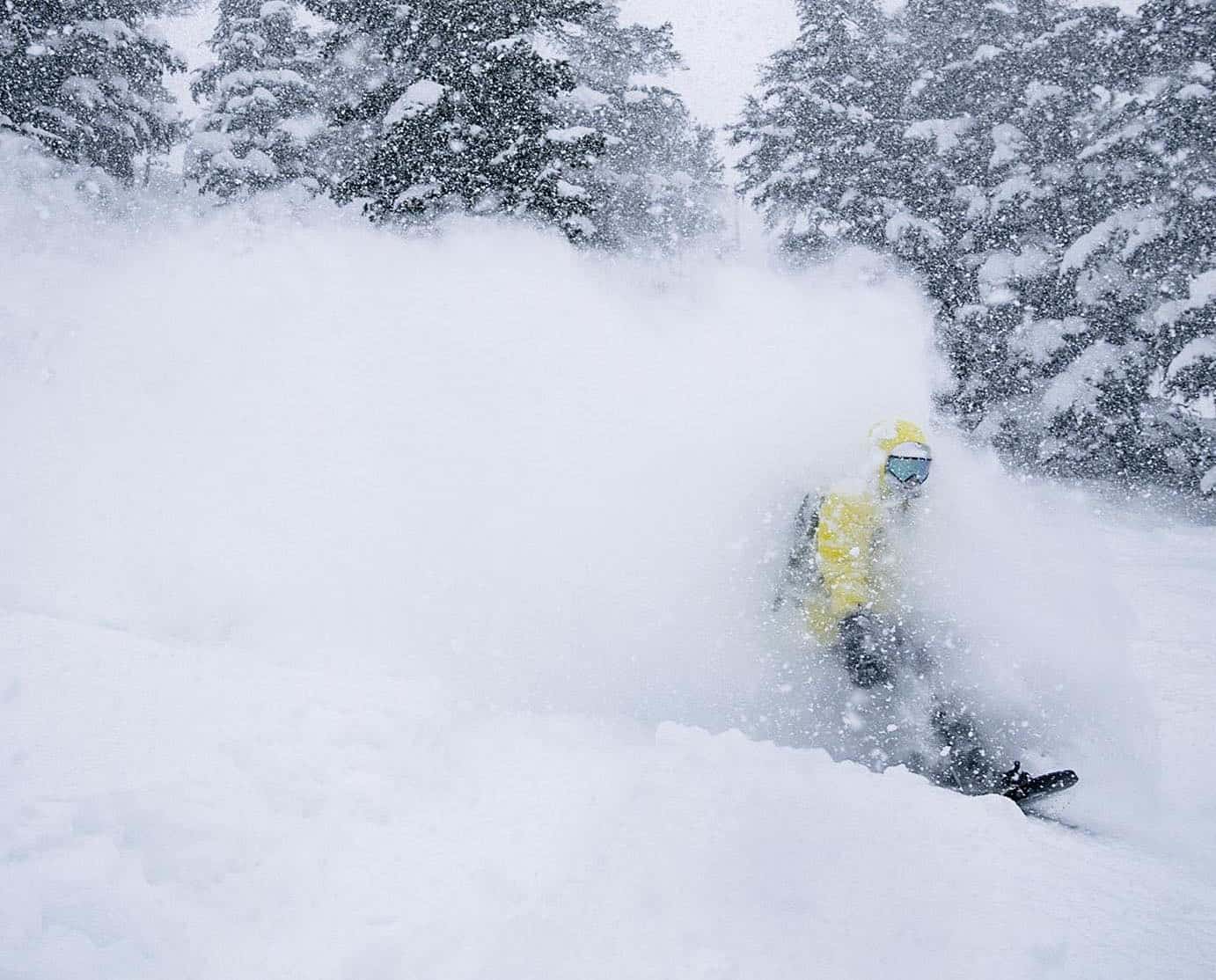 The totals weren't as huge in Colorado, Aspen receiving 35cms in the past five days while further south Crested Butte, reported a 7-day total of 60cms. In the Pacific northwest the snow has been consistent with 60cms for Mt Baker last week although it's been a bit quiet over the past few days.
That will change this weekend with another strong storm set to move in out of the Pacific on the weekend, hitting the Cascades, Sierras and then the Rockies with widespread snowfalls in all regions. What a winter, the Grasshopper writing in his latest forecast that, "the rampant storm cycle continues with more of the same in store. Snow accumulations won't be as deep as last week, but they will still reach up to 0.75-1m along the Pacific Crest and up to 25-50cm elsewhere."
Canada
While western Canada has not seen the totals experienced south of the border there have been a couple of good storms over the past two weeks with resorts in BC and Alberta reporting a few powder days.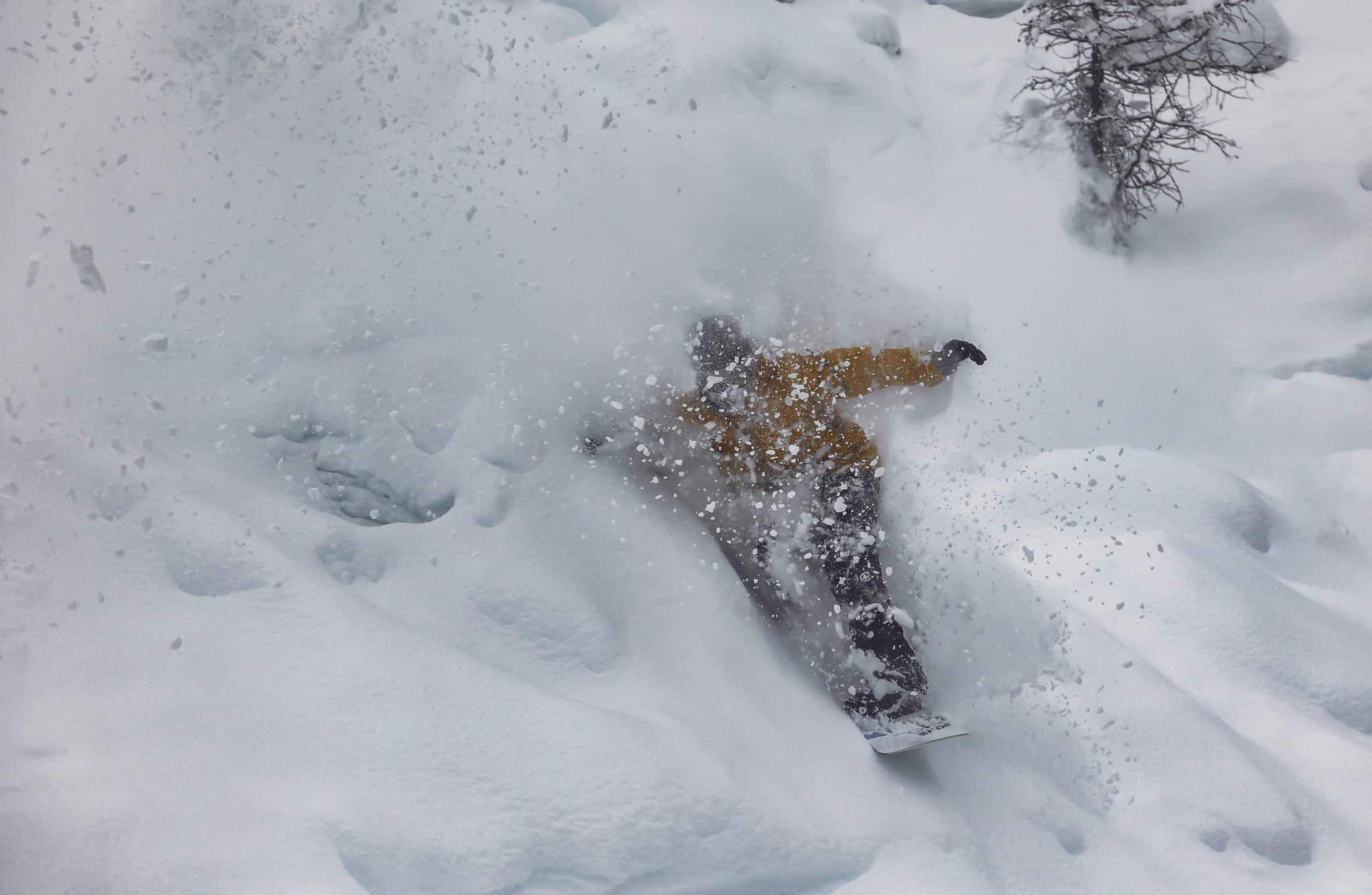 Whistler Blackcomb has received 51cms over the past week including 14cms last night. It was a good powder day in Revelstoke on Tuesday after 30cms while Big White received 20cms. Other interior BC resorts to turn on some good days include Kicking Horse which received over a metre of snow throughout February and Whitewater which has received 45cms in the past week, 30cms of that last night.
Another storm cycle is underway with most BC resorts reporting 10-25cms in the past 24 hours although snowfalls are expected to ease by the weekend. In Alberta, Lake Louise and the Banff resorts also saw a few good days with 20cms in the past week. It is snowed again today, and the forecast is for snow showers across the weekend before a return to fine, cold weather next week.
Japan
After a series of big storms and deep snow at the end of January and the first half of February it has been relatively quiet in Japan over the past two weeks. In Hokkaido there have been a few nice 10-20cm top-ups with cold temps maintaining the quality snow. While there may not have been the knee-deep turns we saw in the resorts a few weeks ago the backcountry conditions have been excellent. The forecast is for snow over the weekend before sunny days and a warming trend by the middle of next week.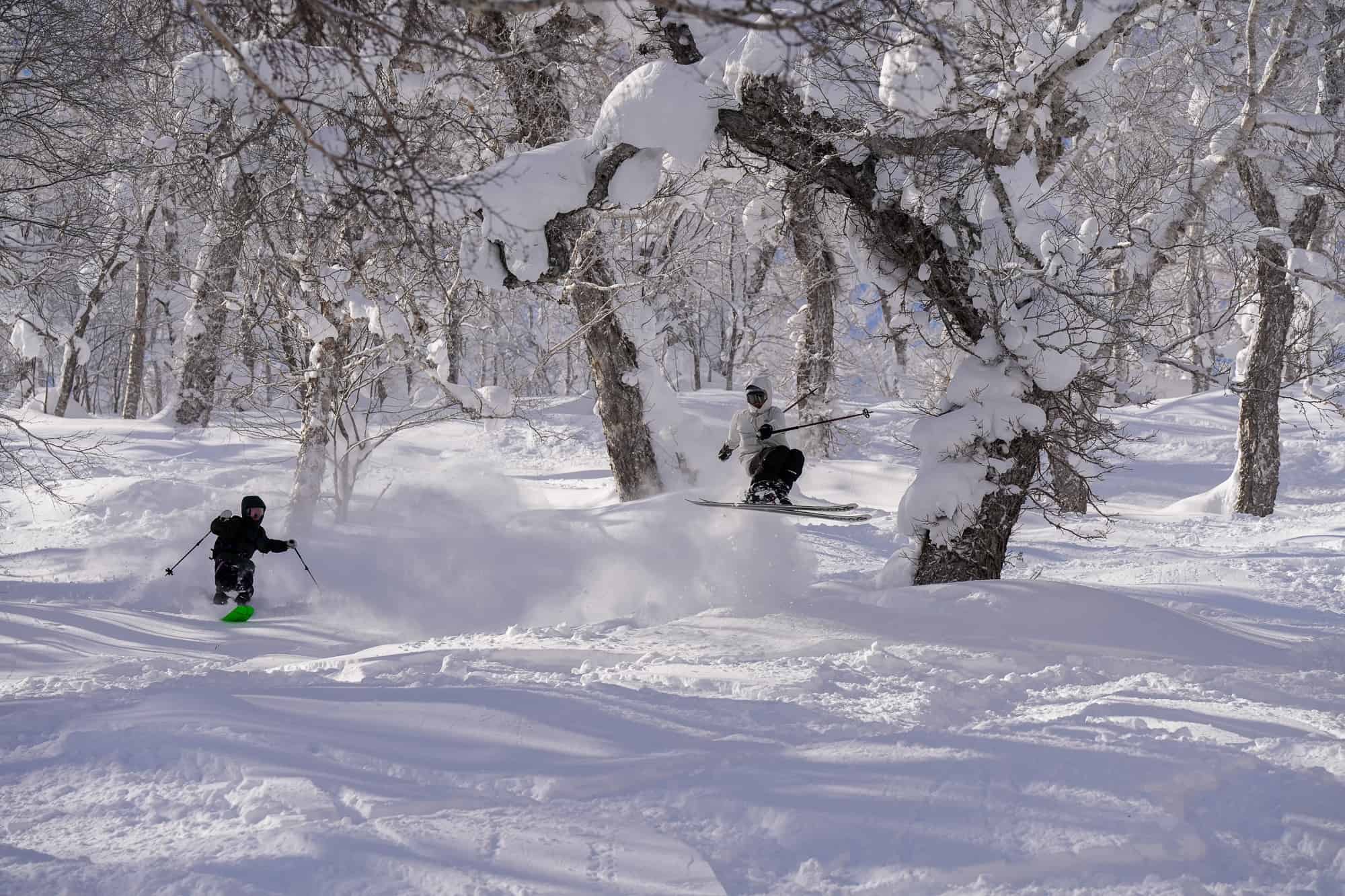 In Honshu the past week has been a mix bag with a few warm sunny spring days with temps climbing into double digits and some snow melt. However, there have also been a few snowfalls with a couple of 20cms days last week in Myoko, Nozawa and Hakuba before rain last weekend. Another front his last night and it is snowing today with Myoko and Hakuba receiving 30cms overnight. Our snow reporter in Myoko, Joey Sanco advised his readers to get out there as it may be the last powder day of the season with warm spring weather forecast again next week.
Europe
February closed with a continuation of the warm sunny weather that has been the story in the European Alps for most of the winter before there as finally some snow last weekend.  In Austria and Switzerland most resorts reported 10-20cms of snow and much colder temps although strong winds did cause issues with some upper lifts.
Totals in the French Alps were more modest with just 5cms although after a month without any snow locals were happy to see some fresh snow and temps below zero. There were also colder temps and light snowfalls in Italy with Cervinia seeing 20cms earlier this week. The biggest snowfalls were in the Pyrenees where some resorts saw 40cms last week.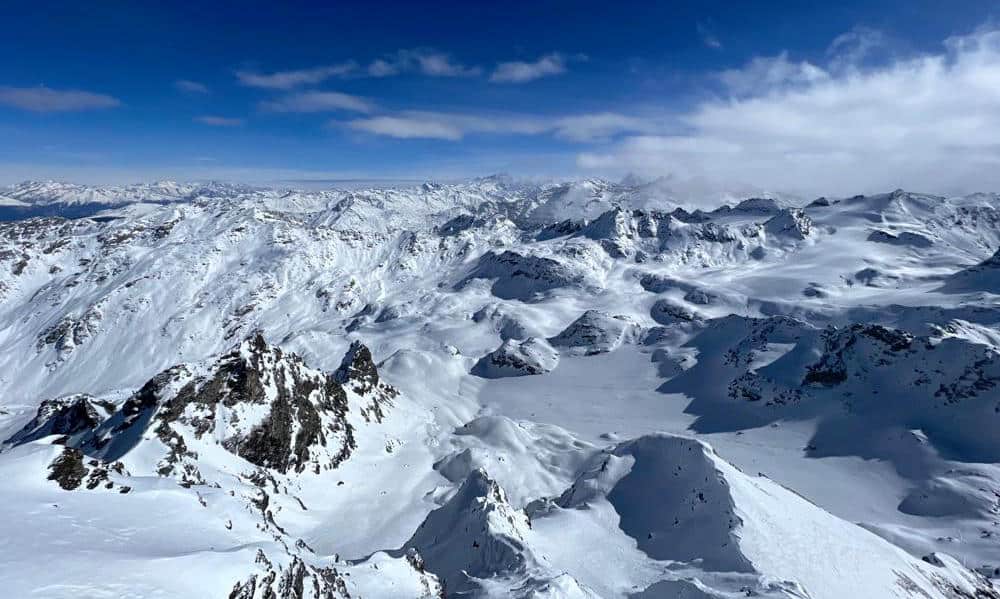 The past few days have been fine but least with sub-zero overnight temps which will help maintain the snowpack. The good news is a storm is due mid-week which could drop some decent totals across the Alps next Wednesday/Thursday.
Where We'd Like to Be This Week
Jackson Hole. More snow on the way next week, and Jackson is so, so good on a powder day.