WRAP UP – Opening Weekend In Thredbo
June 13th, 2013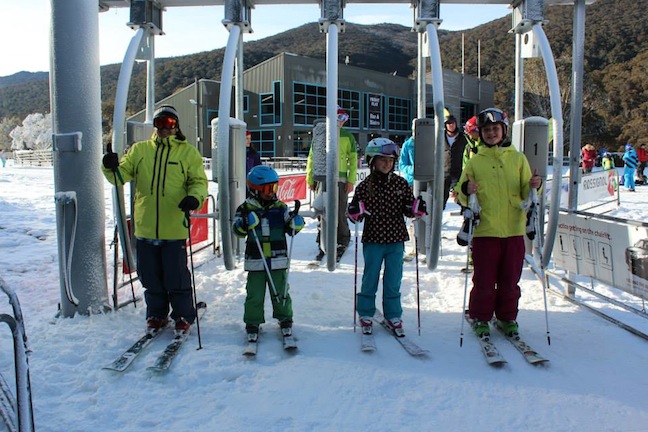 The first chair of 2013! Image:: Thredbo
Mountainwatch | Reggae Elliss
ED: Many people would scoff at the idea of a snow-less opening weekend, not those in Thredbo, live music, fireworks, good company, good food and even some skiing meant the weekend went off in style, Head Snow Reporter and Thredbo local Reggae Elliss made the most of it with the family…
There may not have been much snow on the ground, but Thredbo's opening weekend was huge, the main aim being to have fun. The resort put in a big effort to ensure the guests in the nearly full village achieved that aim, with live music, fireworks, plenty of action for the kids, a long outdoor lunch and fashion parade. There was skiing and boarding on Friday Flat for good measure.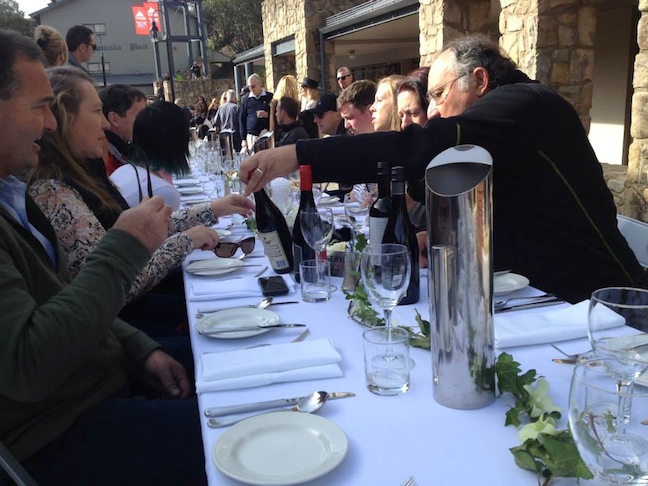 This year's long lunch was just as exceptional as last year Image:: Thredbo
With all 28 restaurants and bars open, there was plenty of choice for everyone, the highlight being Saturday night's huge fireworks, followed by the Pottbelleez pumping live show in the village mall. Steve Edmonds cranked up a packed Schuss Bar with his searing blues band.
The weekend also saw the launch of Thredbo's new Rekordelig apres pool bar, with the hotel pool heated to a balmy 26 degrees, outdoor heating and lounges, complete with outdoor DJ box.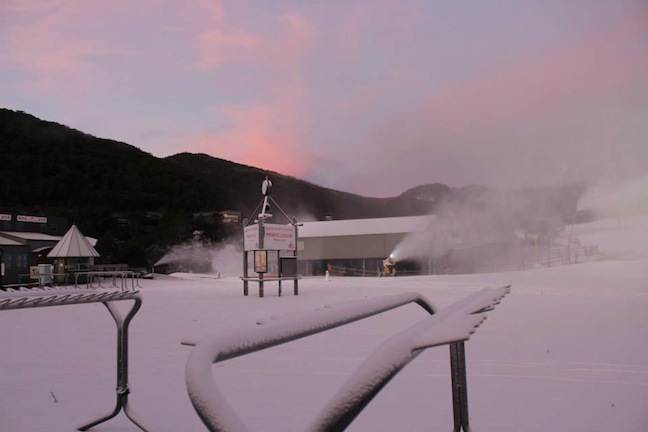 The snowmaking team made sure that the weekend included at least some skiing Image:: Thredbo
Cold nights saw the snowmakers work a bit of magic with Friday Flat opening on Sunday, while Thredbo's newest lift, the undercover snow carpet called the Burrow, which actually bridges a flowing creek, opened on Monday, accessing the expanded Friday Flat terrain.
Overall it was an old school opening weekend, everyone keen to have as much fun as they could to celebrate the start of another snow season. We all know that having good snow and terrain open on the June long weekend is a rarity, so no one was disappointed. However looking at the Grasshopper's forecast for this weekend – we may not have long to wait.
Thredbo forecasts,
snow reports and
live snow cams.