Australian Screening Dates Announced for Finding the Line
May 8th, 2018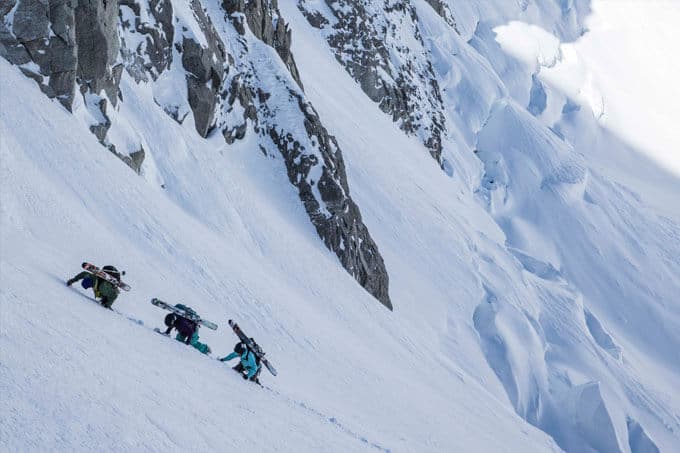 Anna, Nat and Morgan Salen, Chamonix. Photo: Linus Meyer
Mountainwatch | Reggae Elliss
The Australian dates for Natalie and Anna Segal's film, Finding the Line have been announced, with the film screening in Melbourne, Sydney and Canberra from May 29-June 1. The film was a two-year project for Nat and Anna and they are justifiably proud of the outcome. And they should be proud, they have done a great job and the film succeeds on all levels.
The sub-head for the film's trailer is "A quest to define and understand fear" and given the sisters are professional free-skiers, fear is something they have had to deal with regularly. Anna's slopestyle career saw her win the X-games and compete in the winter Olympics while Nat reached number 3 in the world on the FWT big mountain circuit.
Freeskiing at an elite level, whether park or big mountain, involves risk and both Anna and Nat have injured themselves a number of times. That under-current of danger and the fear it creates is the theme of Finding the Line.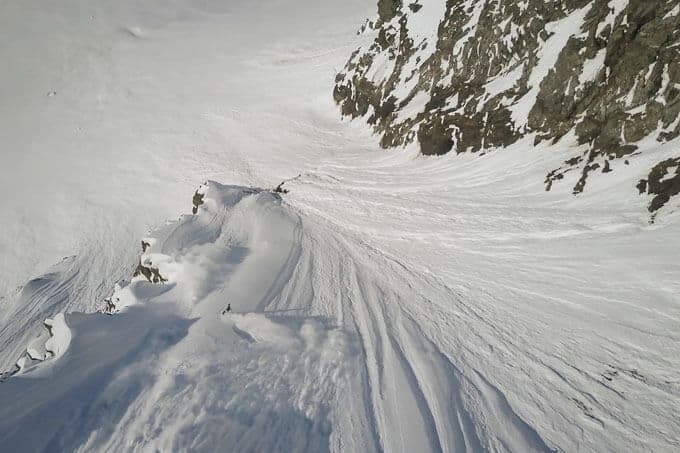 Anna Segal tackling the steeps in Alaska. Photo: Bjane Salen
Like most siblings, Anna and Nat have their similarities, but their approach to confronting their fears and how they want to achieve their goals is pretty different. The interviews with Natalie and Anna are honest and a great insight into what skiing means to them and they told hold back when things don't go their way. Their relationship is also front and centre as they encourage each other out of their respective comfort zones.
At times the emotions are pretty raw, but according to Anna that's what they wanted.
"We really tried to stick to a documentary style of filming. With that comes the good, the bad, the ugly and those really uplifting moments. It's not so much ski porn, but more a story of Nat and I trying to figure out fear."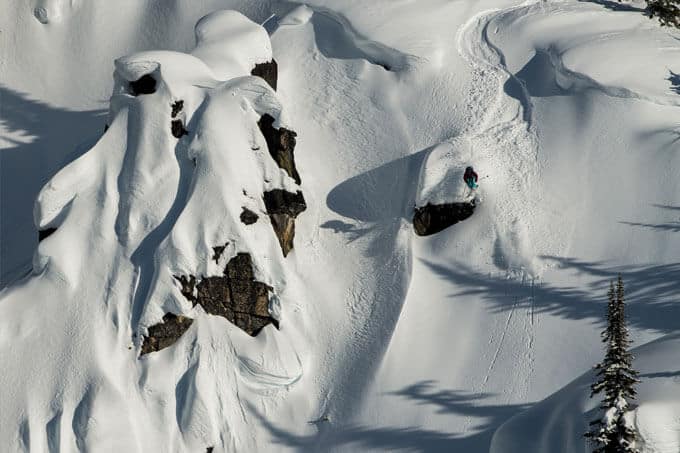 Nat Segal in the pristine BC backcountry. Photo: Bruno Long
Filmed and directed by Swedish film maker Bjarne Salen, Finding The Line was shot in Chamonix, Canada and Alaska. The skiing sequences are great, culminating in an awesome segment shot at Points North Heli in Alaska's Chugach Mountains where Nat and Anna were joined by 2017 FWT World Champ Lorraine Huber.
The film had its world premiere in January in Whistler and has also been screened in Chamonix. It was well received by overseas audiences and Nat and Anna are looking forward to showing it in Australia.
"We're really excited to bring the film back to our home crowd as they've been our biggest followers and supporters over the last three years, Anna said. "Nat and I will both be doing Q+A sessions at the end of each screening, so we hope people come loaded with interesting questions!"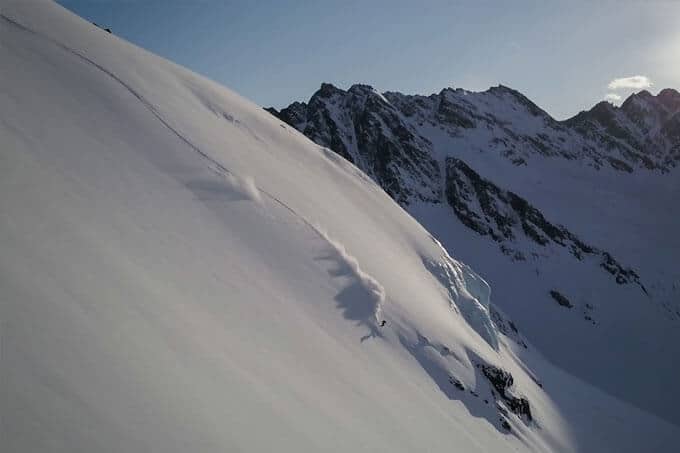 Lorraine Huber, Points North Heli, AK. Photo: Bjarne Salen
Screening Information:
Melbourne May 29, Astor cinema, St Kilda
Canberra May 30, Capital theatre, Manuka
Sydney May 31, Ritz Cinema, Randwick
Melbourne, June 1, Lido Cinema, Hawthorn
To more info and tickets go to: https://www.findingthelinefilm.com/screenings/.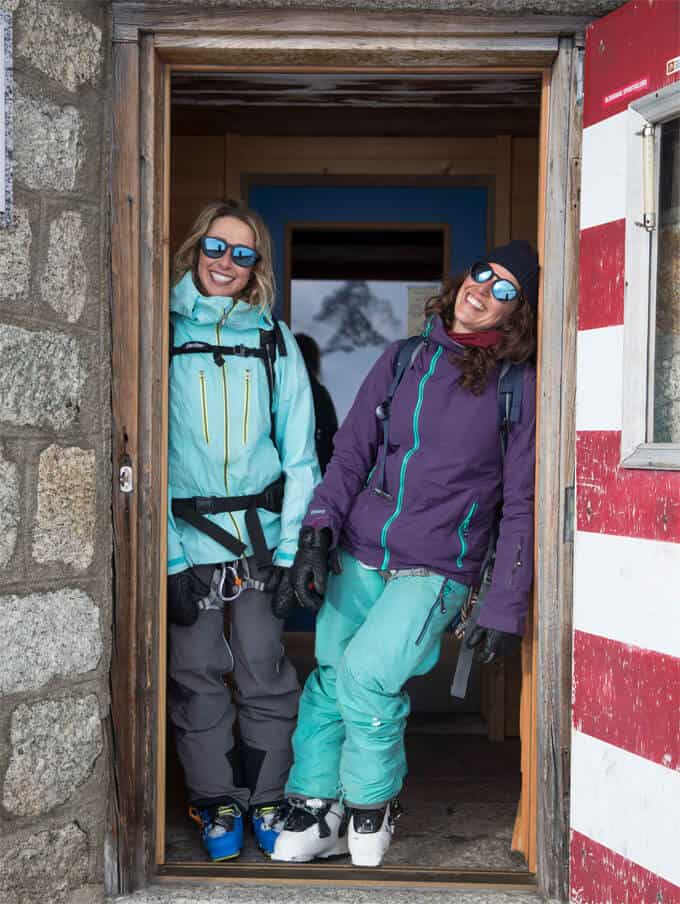 Anna and Nat, always smiling sisters. Photo: Linus Meyer