SoO AirTime – Team Victoria Announced
August 25th, 2010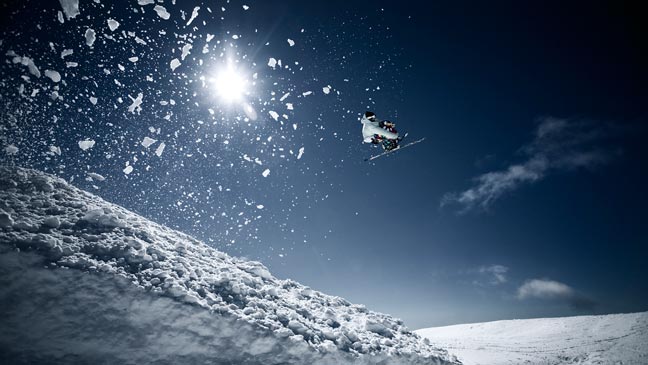 Christian Sirianni reaching for the sun. Image:: Rory Gardiner
Words | Watkin McLennan
Victoria is flexing it's muscle for SoOAirTime 2010. Team Victoria consists of Christian Sirianni, Dom Thompson, Nick Breheny, Johnny Lipzker, Dre Bennett and Watkin McLennan.
The team has the the home ground advantage, all being local Buller skiers apart from Johnny, originally a Falls Creek skier, who moved north to Thredbo for the sun, snow and slopes. Unfortunately Anna Segal, the Queen of Australian skiing wont be there due to a broken leg – you gotta put it on the line if you want to succeed. None-the-less the team is diverse with each skier bringing there own unique factor. Check out sooairtime.com for full profiles on each skier.
SoO AirTime is a filmed event at Mt Buller over 3 days (31st August – 2nd September). Team Victoria has an incredible film crew supporting the sure to be massive airtime. There is talk that NSW has the skiing prowess. Team Victoria isn't phased, they recon it's not about double corks, it's all about knowing where to go and making more than just ski porn. Either way both states are sure to highlight each teams advantage and ultimately Australian skiing. Go the Snow Gum!
Team NSW is coming soon.
Mt Buller forecasts,
snow reports and
live snow cams.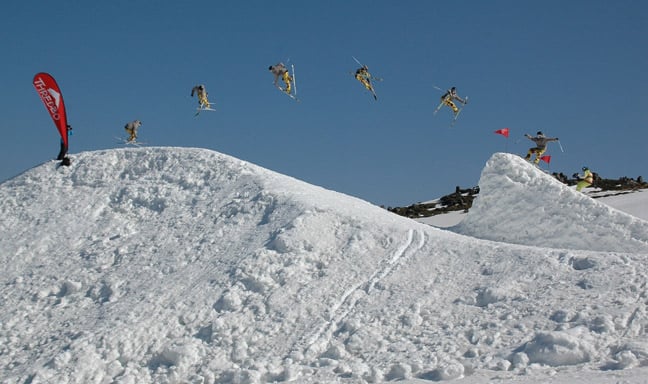 Johnny Lipzker getting some serious airtime. Image:: Ben Hansen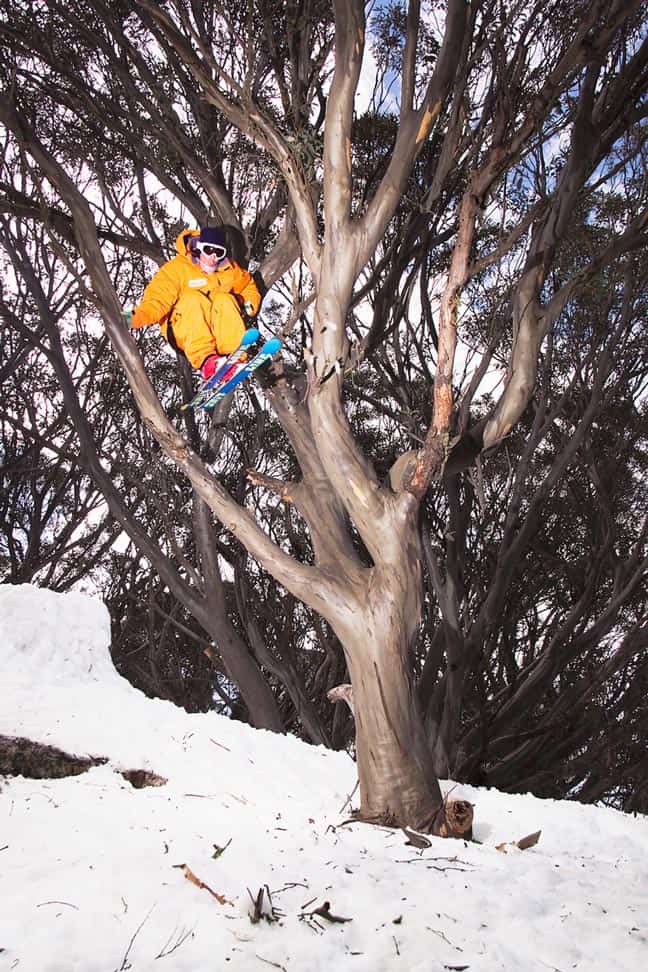 Dre Bennett showing his affection for his beloved snow gum. Image:: Joe Corcoran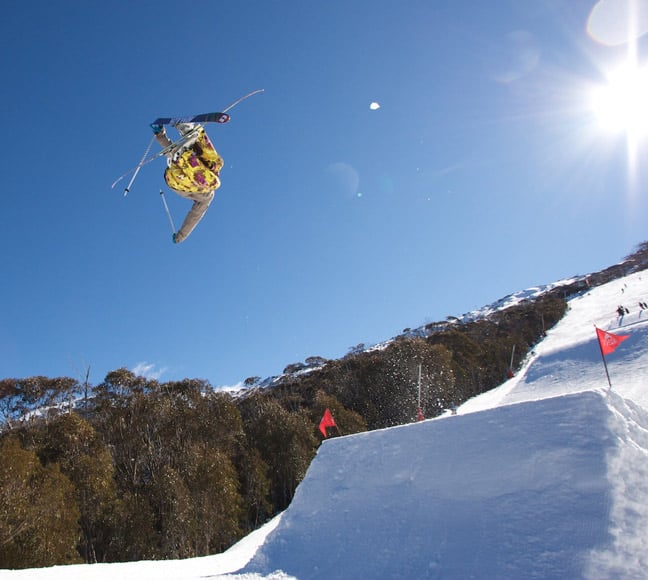 Johnny Lipzker with some airborne yoga. Image:: Teddy Laycock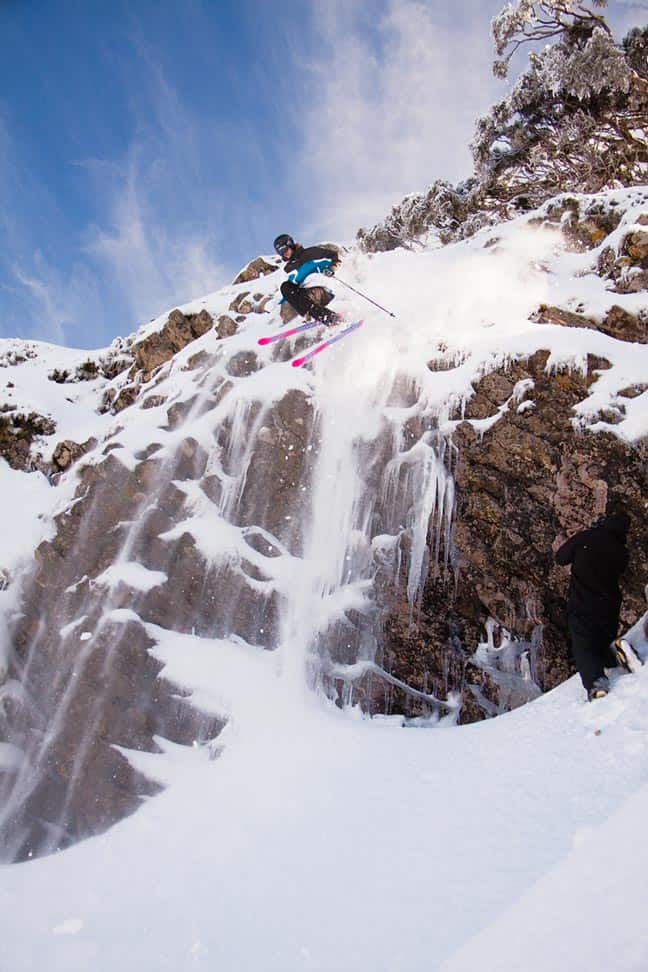 Watkin McLennan in Mt Buller's infamous Federation Bluff. Image:: Joe Corcoran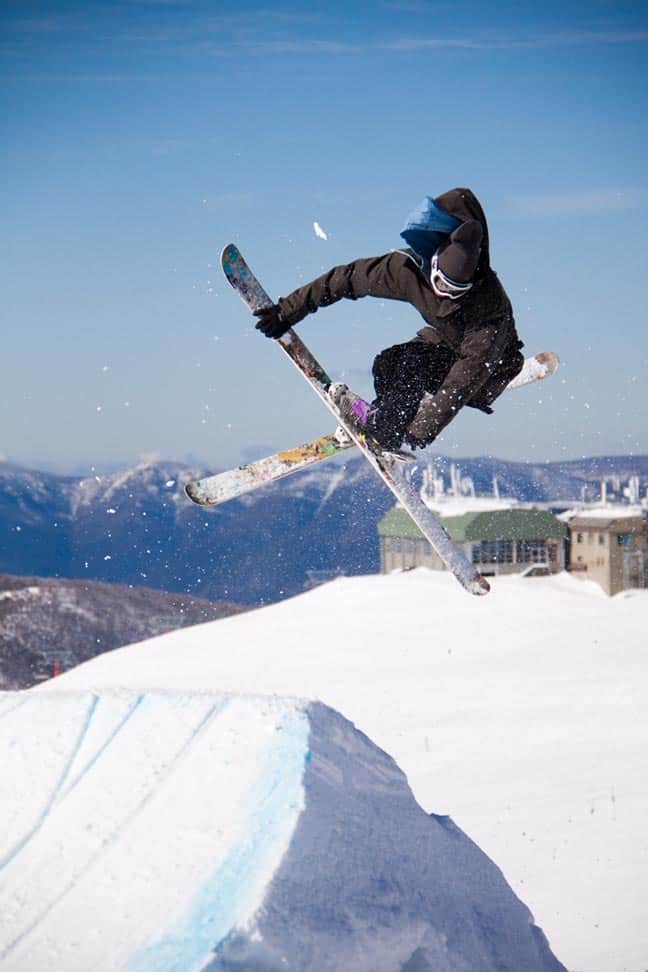 Dom Thompson with his silky high mute, mmmm yum. Image:: Joe Corcoran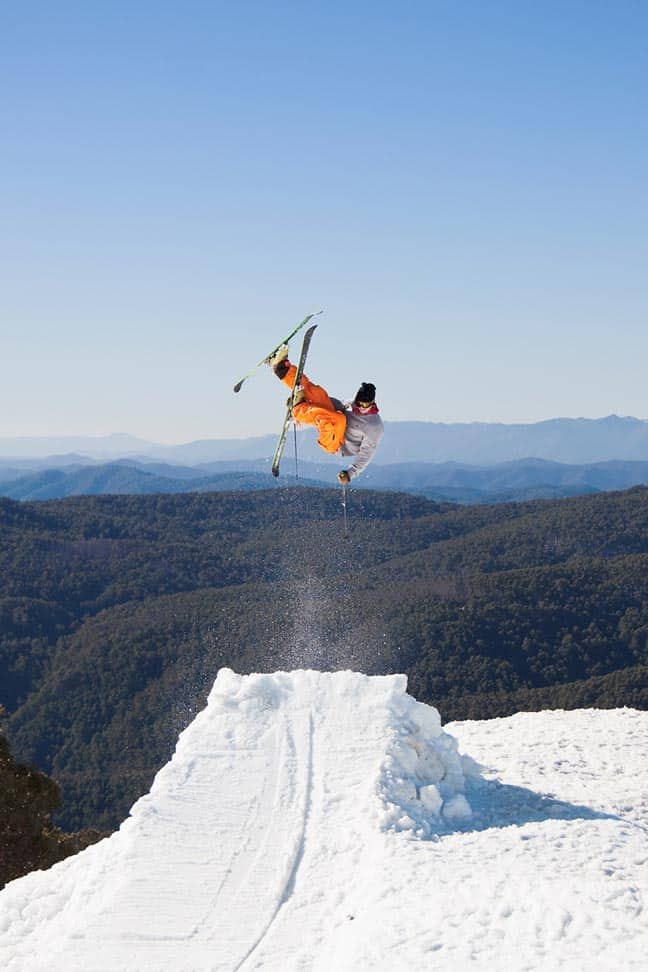 Nick Breheny doing the Nikki flip. Image:: Joe Corcoran
Mount Buller forecasts,
snow reports and
live snow cams.