The Do's and Do Nots of Backcountry skiing in Japan – Travel
April 13th, 2016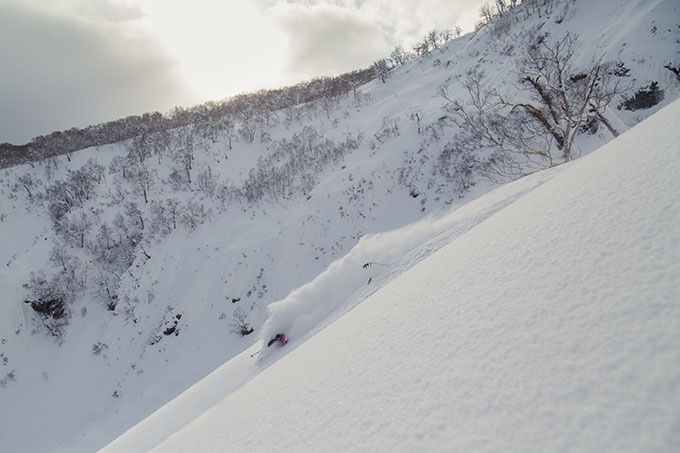 Seek and you shall find. Image:: Boen Ferguson
Mountainwatch | Nat Segal
Hiking for your turns has become the cool the new thing in the ski and snowboard industry. Why shouldn't it be? It makes riding more fun, as not only do you get to have the feeling of controlled downhill falling, but you can also get to explore all new places that a boot pack can't take you.
Earlier this winter, when I touched down in Japan, I was surprised to see how many people were getting after it in the Hokkaido backcountry. While I knew ski touring, split boarding and snowshoeing had been gaining popularity – I had no idea how big it had become.
When I really started to think about it, I realised that Japan is the perfect place to start backcountry touring. My first kick-turns were made on a steep, icy slope somewhere above the Chamonix valley, where ski crampons were mandatory and a slip-up would result in a slide for life halfway down the slope. It wasn't the best place to gain confidence.


Backcountry stoke-face. Image:: Boen Ferguson
In comparison, Hokkaido offers undulating terrain that isn't too steep, with nice short pitches, that are easy to make laps on, and lest we forget, metres upon metres of sweet, sweet Japanese powder snow.
But let's just hit the brakes on talk of pow-in-your-face for a few seconds, because getting amongst the backcountry scene isn't as easy as picking up a backcountry ski pack and some climbing skins. There are a few things that need to be considered, some Do's and Do Nots of backcountry riding.
Do: Education
Get educated, equipped and spend some time with experienced backcountry riders to learn the trade.
Take an avalanche course and, or backcountry riding course on your next holiday- you'll learn a whole lot and the guides will also be able to show you around the local touring zones and secret stashes.
Do: Be Safe
Check the avalanche forecast and the weather every morning before you head out. Avalanche awareness in Japan is still growing and many guide companies, resorts and the members of the riding community are working hard to educate locals, seasonal riders and tourists. It's important to not get complacent about avalanche risks, despite the fact that Japan can have a more stable snowpack than places like Colorado and the Alps. Not every avalanche kills but it can knock you off your feet, strain you through trees and even bury the person you unknowingly dropped in above. So be a team- player, check the forecast, be prepared for bad weather and find out where you'll find the best snow in the region.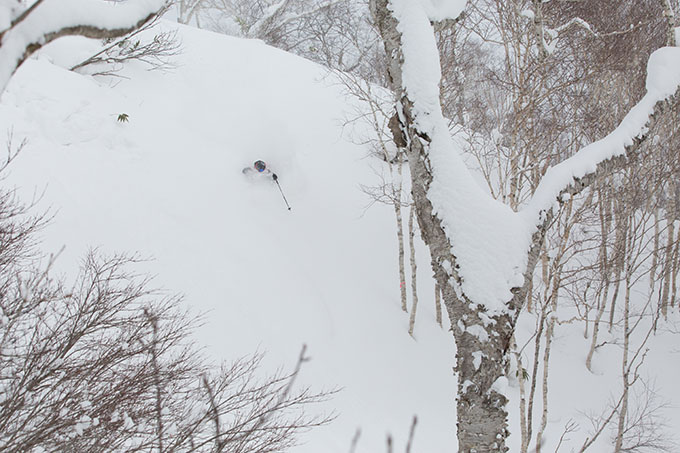 Nat getting weightless in the Niseko backcountry. Image:: Boen Ferguson
DON'T: Forget your gear
It's inevitable, everyone, once in awhile you're going to leave the house without an essential piece of equipment. This can also be an issue when you are resort skiing but realising that you don't have your goggles, or worse: skins. Having now skins when you are an hour hike away from your car is a huge bummer. It's always important to make sure you are organised and have all your gear.
Pro Tip: I always pack the night before so I don't forget things while I am trying to run out the door.
DO: Research how to use your gear
Your riding quiver is a personal thing. Everyone has a different riding style and goals. So, do some research to find the perfect hiking set up. You might be more into the uphill, scroggin-munching style, and choose a light and tight set-up. Alternatively popping pillows and sending airs may be your main priority, a slightly more solid binding and twin-tips may be critical. Either way, do some research and be picky about what you buy. Most importantly, make sure that you know how to switch from hike to ski mode, to search for your buddies with your new transceiver and connect the dots to extend your snow probe.
Pro Tip: Some non-essential, but still very important gear, includes extendable poles and shell jacket and pants.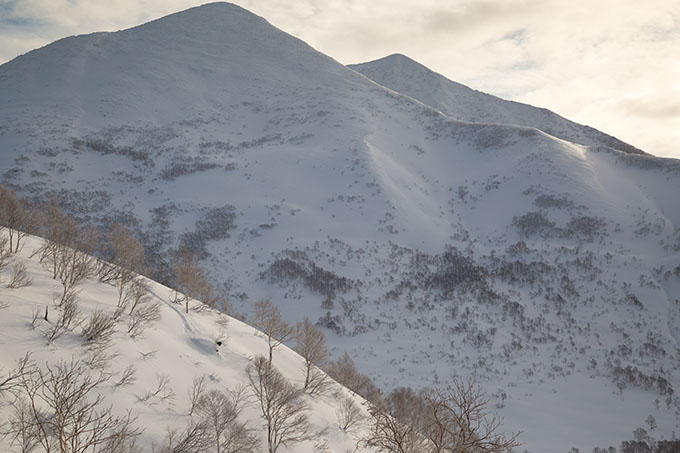 There's so much terrain out there you could almost never ski one run twice. Image:: Boen Ferguson
DON'T: Make it a race.
It's really important to move around the backcountry at a steady pace for a few different reasons. Heat regulation: staying warm and dry is essential. Rather than racing uphill, sweating balls and ending up cold and wet take it slow and steady. Looking after your gear: When you're out for a whole day taking multiple laps you want to keep your skins dry and free of snow. Take your time getting them on and off so you don't have any issues later on in the day. Keeping the team fed and watered: Hiking can tire you out fast and tired powder hunters can very quickly become injured powder hunters. Take ten minutes to have a picnic, eat lunch and refuel.
Pro Tip: Get out early so you have the whole day to explore and enjoy being in the mountains.
DON'T: Worry about bailing or failing
Sometimes the best-laid plans can still fail. While it's important to have good plans, make sure they're flexible. It's ok to bail on a ski tour if the weather comes in or the conditions are worse than you expected. Have some backup plans and escape routes in case gear is forgotten, you get lost or the snow sucks. There is nothing wrong with trying and turning around.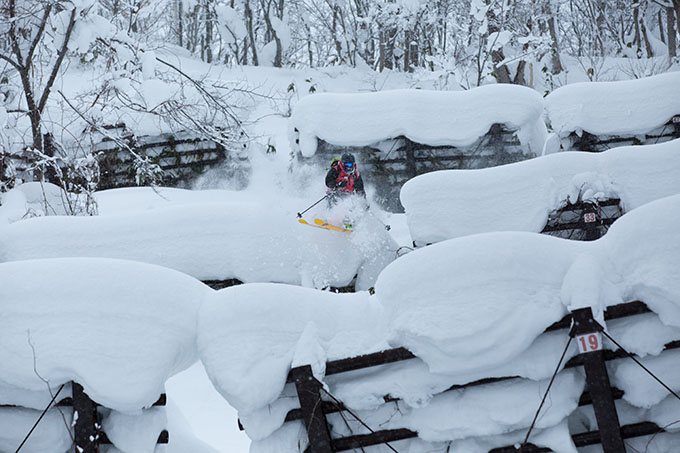 Often the best rewards are not far from a road. Image:: Boen Ferguson
DO: Onsen
No explanation needed.
What's in my basic backcountry daypack?
Avalanche rescue gear: transceiver, shovel and beacon
Climbing skins
Snacks (I recommend a quick stop for an onigiri pick-up).
Water and/or herbal tea
First Aid Kit (including space blanket and blister tape)
Puffy jacket (extra layers)
Hiking gloves
Remember: From winter to spring in Japan, there is always something to do, somewhere to explore – even when it is nuking with snow.