The Wait is Over, Niseko Expects Heavy Snow – Snow Alert
December 1st, 2014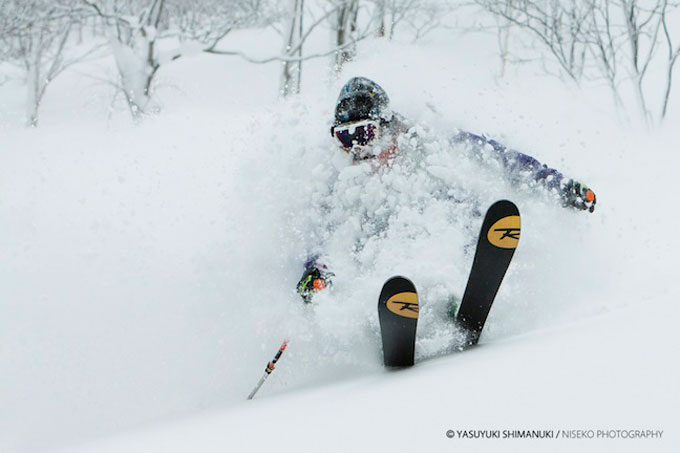 Just a tease, you know this is coming… Dec 2013, Niseko Image:: Niseko Photography
SNOW ALERT
 High confidence
Filed: December 1, 2014
Nervous Christmas holiday-makers can rest easy, the freezing line has flat-lined, the storm has already hit neighbouring Korea, and Hokkaido is bunkering down for the first significant snowfall of winter 2014/2015.
November delivered a hair-pulling few weeks of weather for local business owners, first there was snow on the ground – enough to ski on – and then came the rain. But thankfully, as of the first official day of winter, that's all about to change.
Read on for more…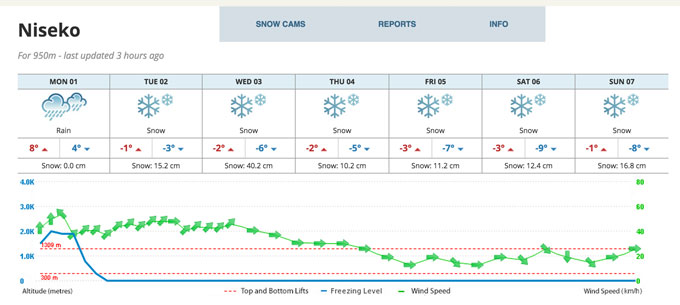 The Breakdown:
The 7-Day total is currently displaying 106cm by Monday next week. Keep in mind that this will fluctuate throughout the week as that 7-Day window progresses, but the good news is that this is a significant system.
Snow is expected to arrive about 3am, when we should start to see accumulations of up to 1cm an hour. The bulk of the snow looks to arrive on Wednesday, with 40-50cm expected.
Then,up to 20cm daily acrossMondaythroughWednesday (Alert level: Confident)… Stay tuned, we will update this post as the storm progresses.
Niseko forecasts,
snow reports and
live snow cams.