10 Essential & Odd Bits Of Gear For An Overseas Snow Trip – 2019
September 16th, 2019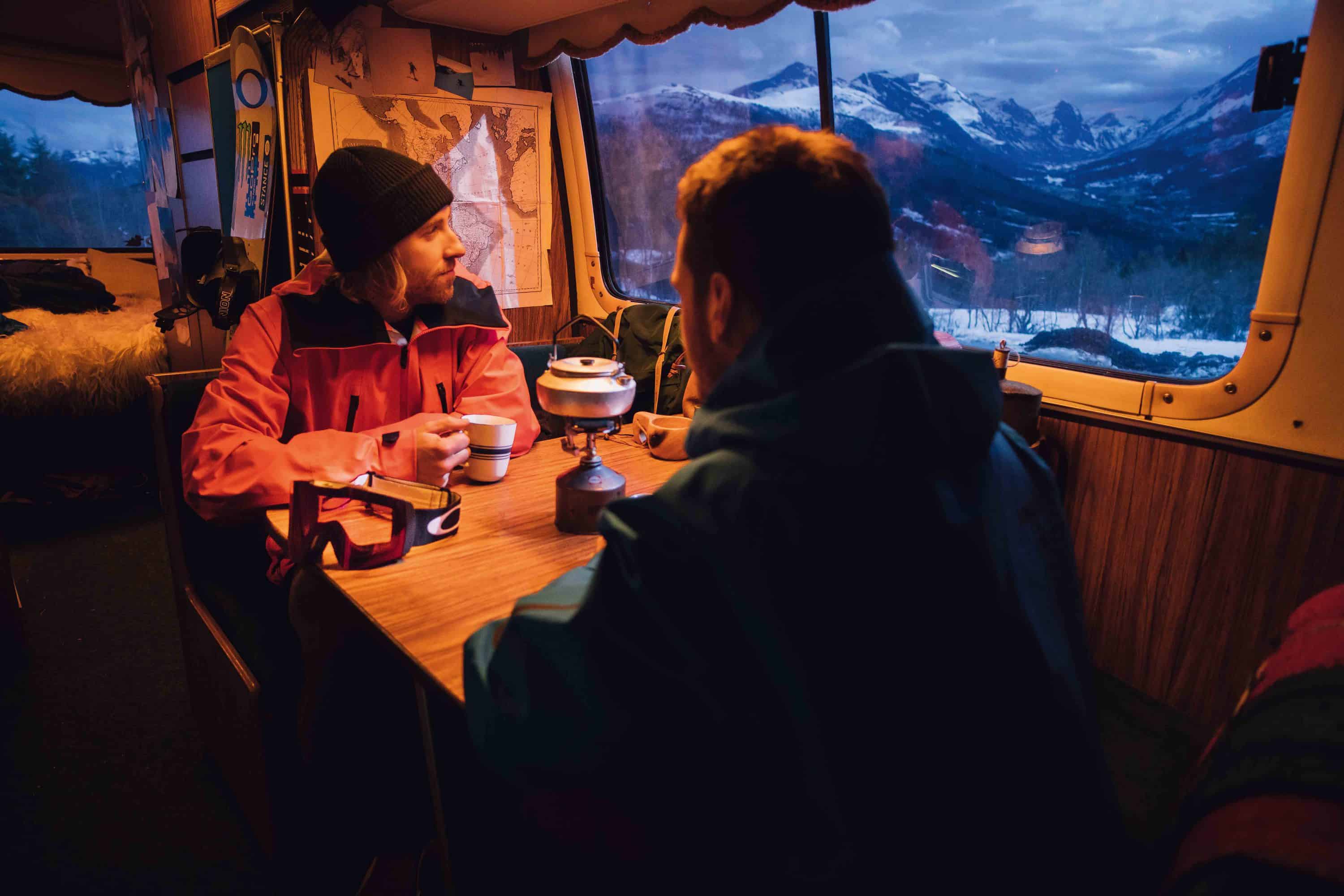 Mountainwatch | Matt Wiseman
Travel comes with the territory of being a skier or snowboarder, but it's especially mandated in a country where the ski seasons are relatively short and followed by 6 infernally warm moths spent watching the rest of the world wallow in pow on social media.
While riding pow is a great excuse to see the world, or rather seeing the world is a great excuse to ride pow, there are plenty of travelling pitfalls out there for the Antipodean snowsports enthusiast – baggage limits, ungodly time differences, incompatible chargers and probably most to my chagrin, waxing irons with different voltages.
To help make life on the road a little easier, here are some of the Mountainwatch crew's top picks on what to take overseas – but they can be just as useful at home.
1. Packable Backpack

I recently stumbled across this little orange pocket rocket and have to say it's one of the most convenient bits of gear I've come across. Why? Because it lets you bring and acquire even more gear on your overseas missions. Made of ultralight ripstop nylon and conveniently 'stuffable' into itself, you can store anything from electronics and chargers to base layers with its impressive 18L capacity.
Price: $20.97
Purchase Here.
2. Powerboard & Adaptor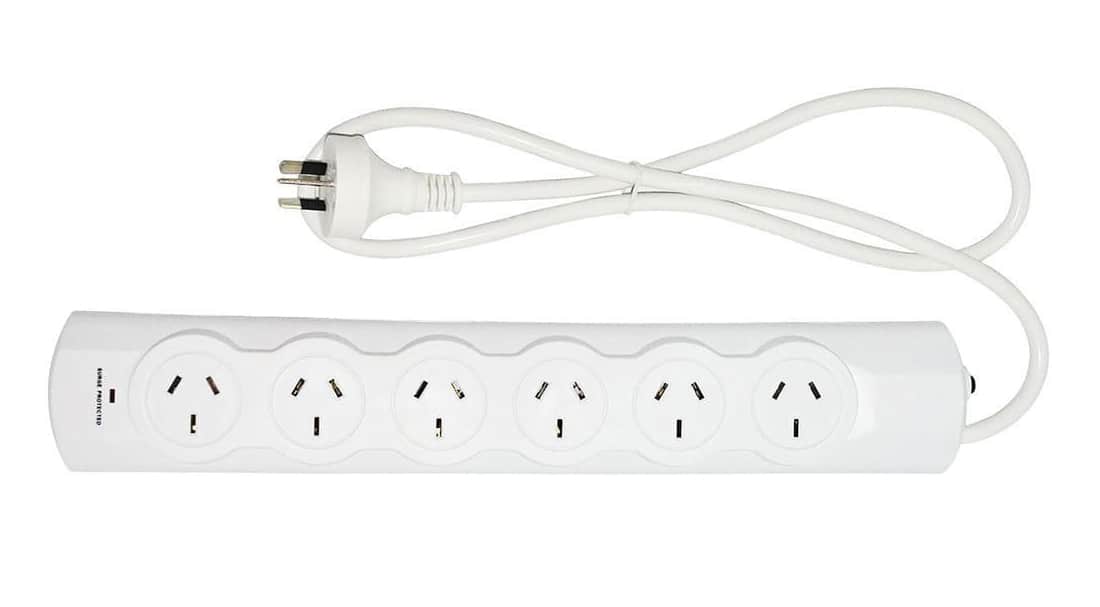 Perhaps the most efficient travel tip I ever learnt was how to consolidate more than half a dozen chargers (camera, phone, phone powerbank, laptop, headphones, speaker, boot heaters) into one power point.
It seems like a no brainer – which it is – but if you're not already doing this to expedite your overnight charging, then you're welcome. It also means you don't have to buy a bunch of separate international adapters. 
Price: Around $10
Purchase wherever you want, really…
3. Oakley Fall Line Goggle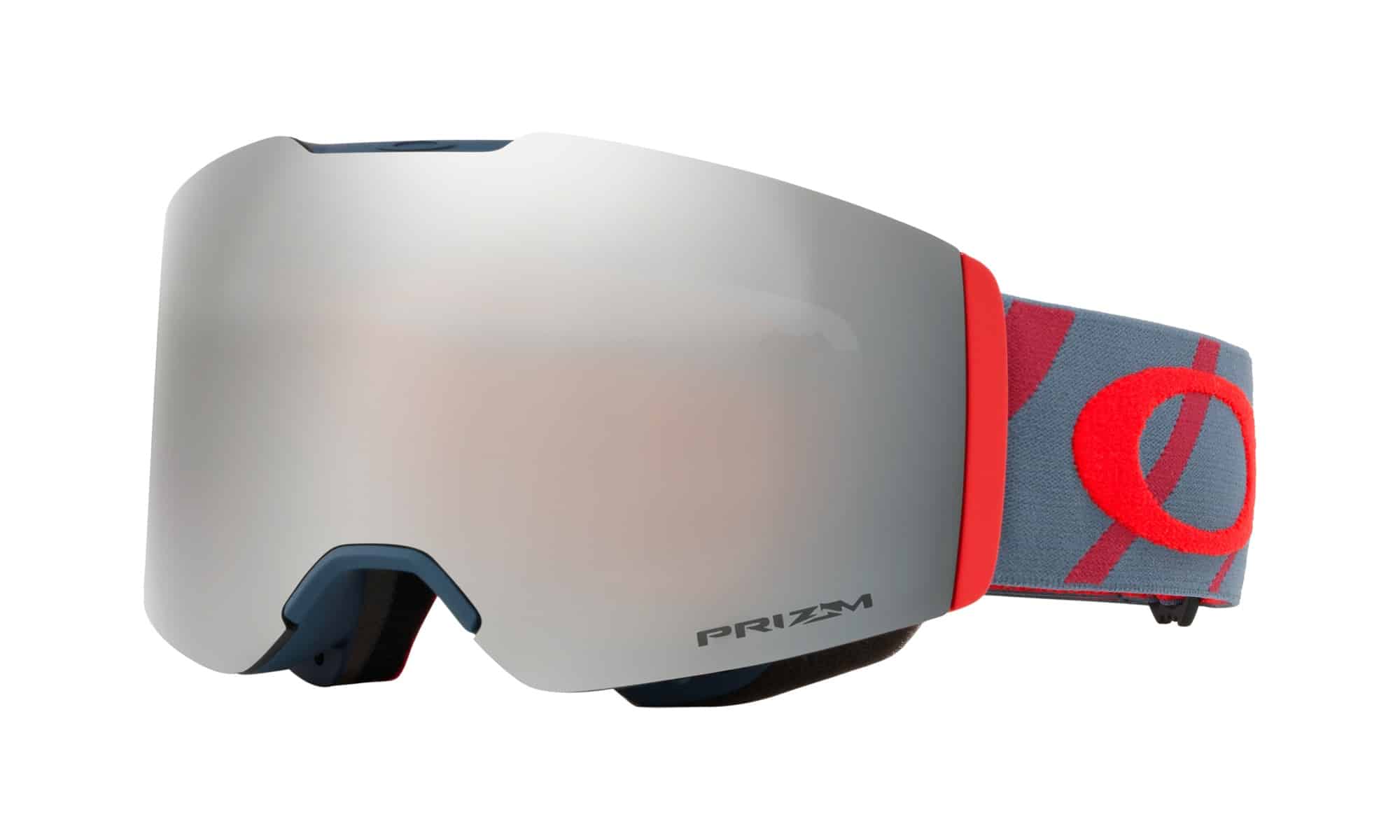 We've gone on about Oakley's PRIZM goggle fleet ad nauseum – you can read my in-depth review of the Fall Line or Line Miner goggle as well as the PRIZM lens tech they employ by hitting any of the above links.
To put a long story short, I wouldn't trust another pair of goggles overseas after experiencing all the conditions our Aussie mountains could muster over a week at Thredbo this season. Whether you're expecting bluebird days in North America or Europe or greybird bordering on white out conditions in Japan, the PRIZM's will hold up and excel in all.
Price: $239
Purchase Here.
4. Le Bent Lightweight Snow Socks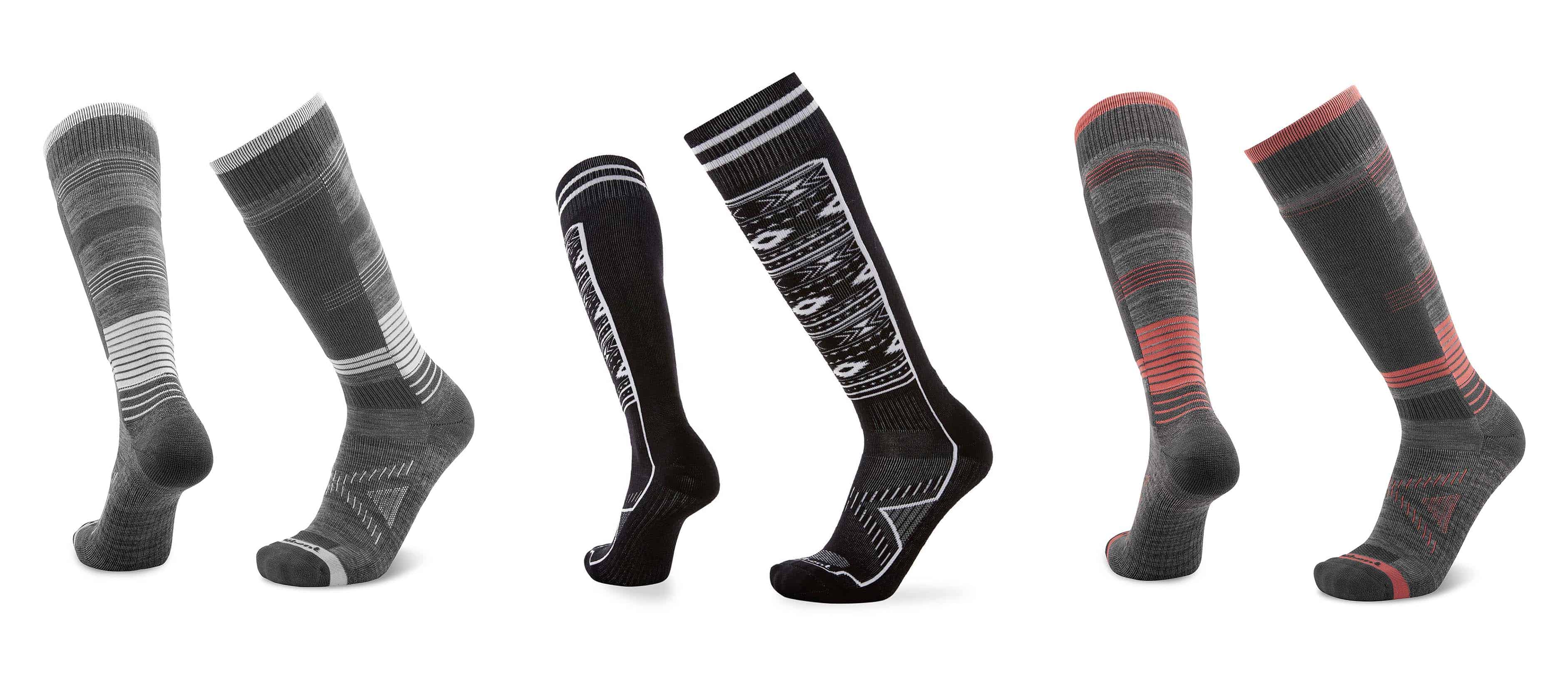 In one of my darker ski bum moments, I wore one pair of ski socks every day for nearly two months straight – I decline to comment how many times they saw the inside of a washing machine but it did teach me a thing or two about one of the most underappreciated items a skier owns – the humble sock.
Indeed, not all ski socks were created equal and some will considerably outlast others not only when it comes to staying stink free but also with respect to fit and comfort. Le Bent's natural blend of merino and bamboo fibres are a staff favourite and come especially stink free, which means you can bring fewer pairs when travelling overseas and luggage space is limited – but don't be like me and take more than one…
Price: $40
Purchase Here.
5. Oakley Frogskins Sunglasses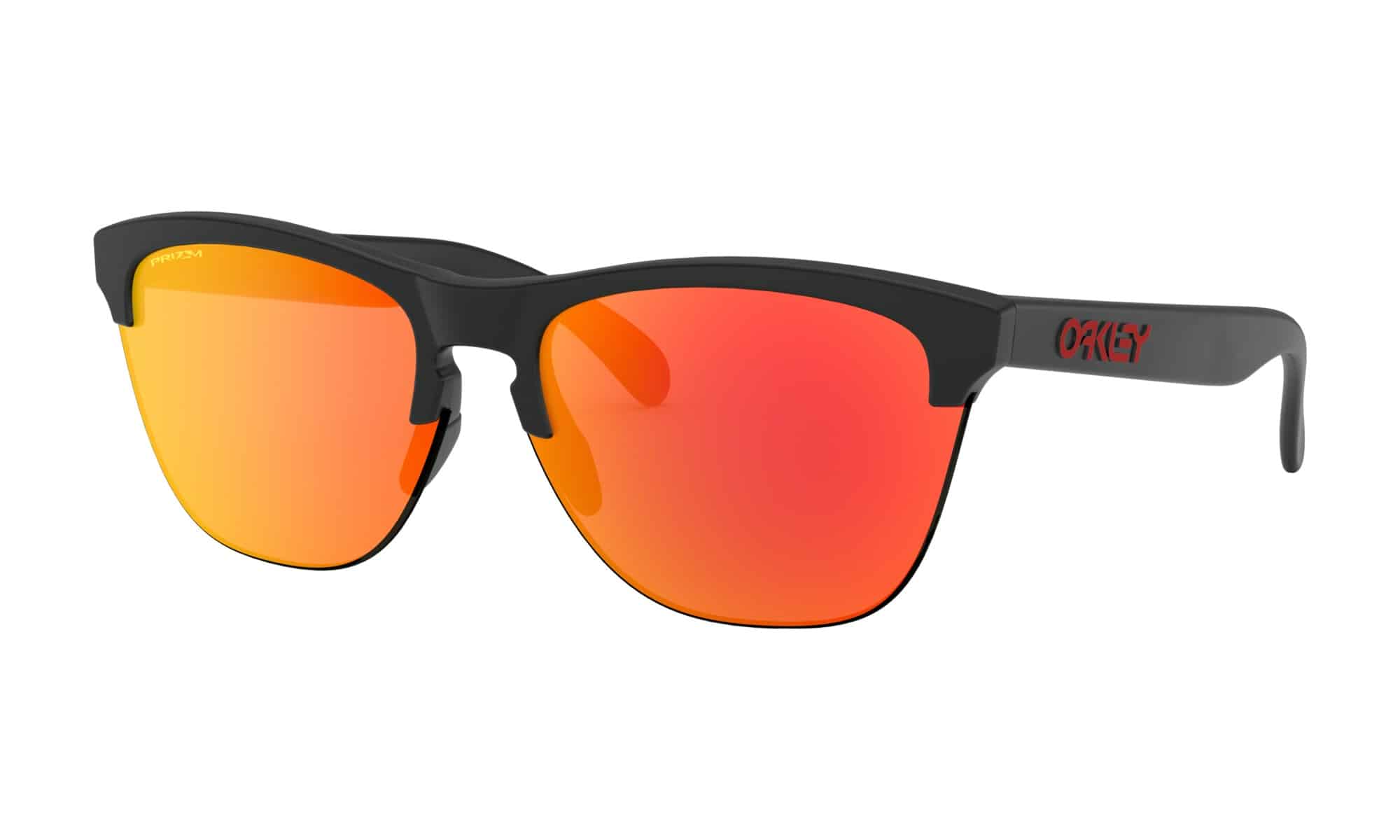 If you're used to Oakley's PRIZM tech in your goggles, then you'll want to have the same predator like vision in your non-riding eyewear. The Frogskins are a safe bet for the smart casual snow enthusiast and look just as good on a skin track as they do at the après. 
Price: $184.95
Purchase Here.
6. Voile Straps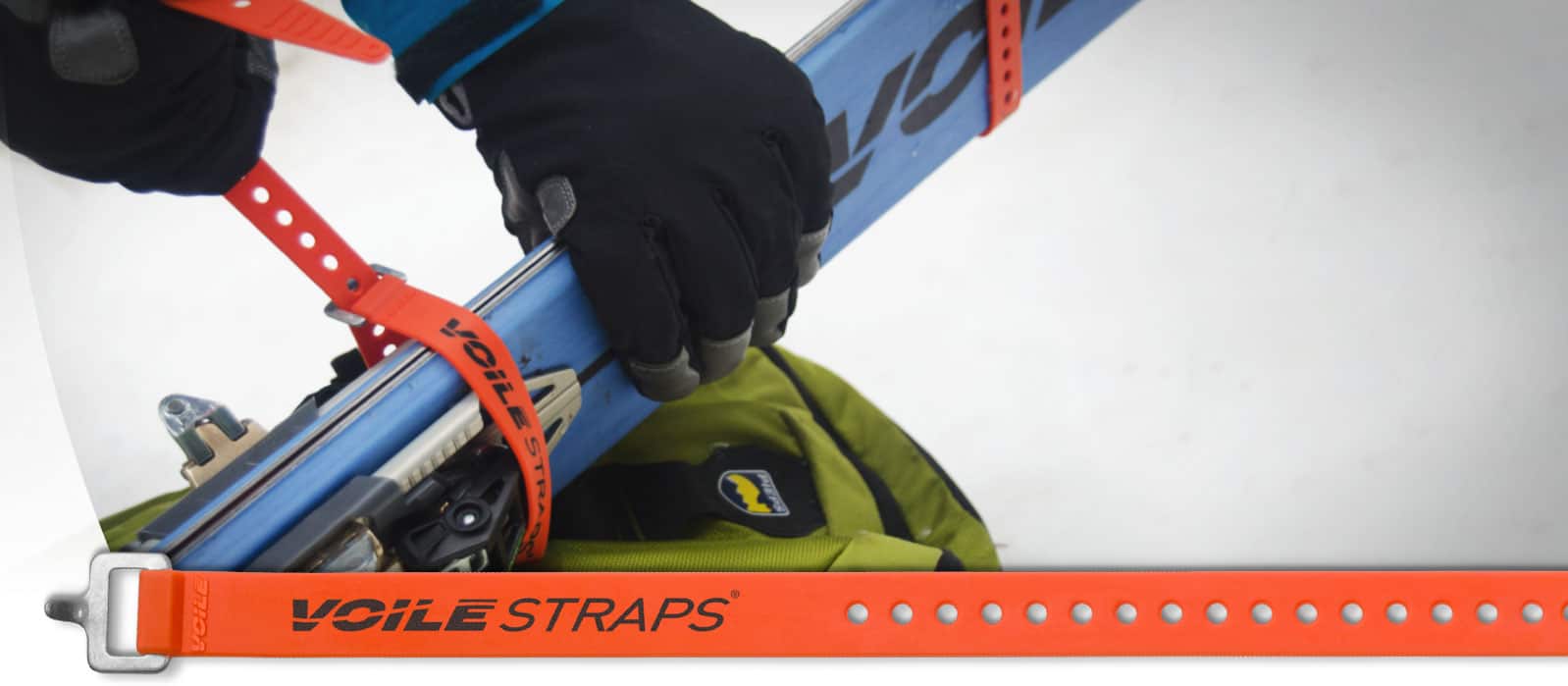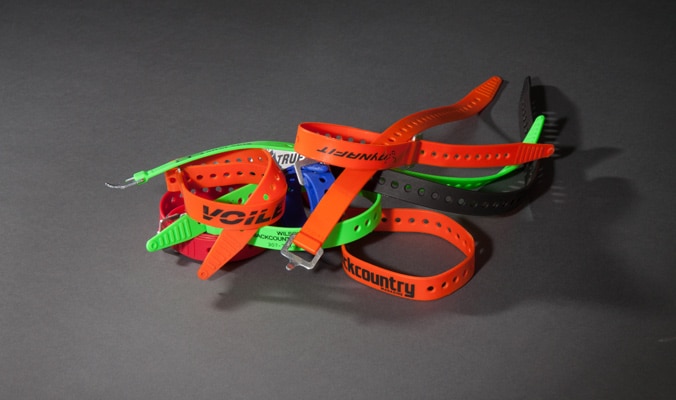 The bane of a lot of skier's existence – aside from ski boots – is simply carrying their skis. If you haven't heard of a voile strap, the ridiculously simple, stretchy rubber straps are ubiquitous amongst committed backcountry skiers and have been known to repair many a ski boot, however they're just as helpful sticking your skis together while you walk back to your accommodation or ride the bus.
They're also world's better than the Velcro straps you might have acquired from rental shops and the like.
Price: $5 – $10
Purchase Here.
7. Google Translate (Phone App)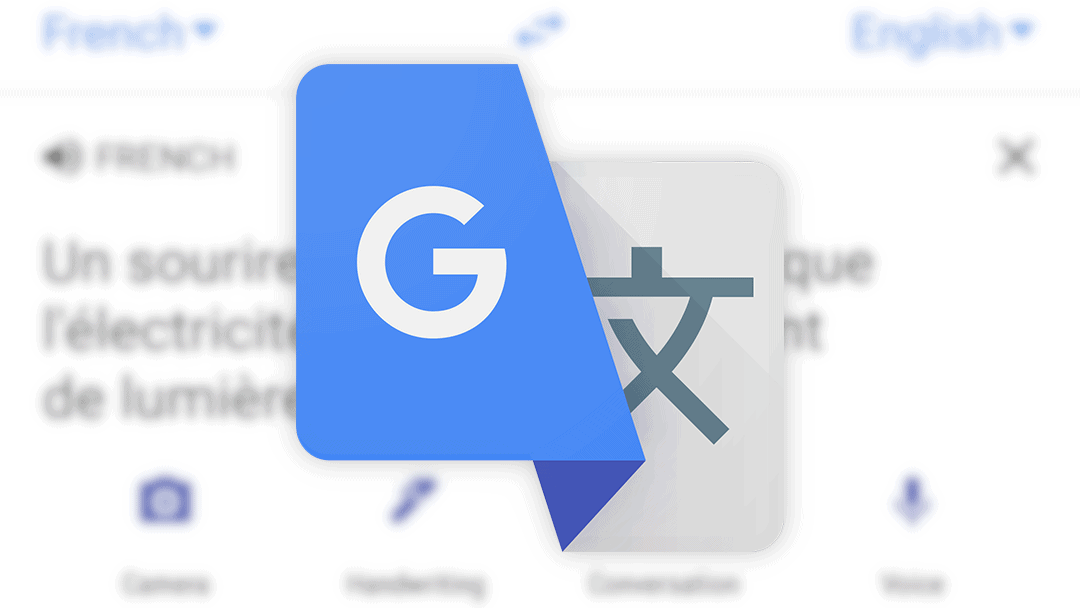 For better or worse, gone are the days of pocket dictionary's and translator books. There's an abundance of translating phone apps on the market, but I've found Google translate to be among the cream of the crop. Not only can you type your intended word or message, but you can even take a picture of a sign or product and the app will translate its text – invaluable when shopping for ramen in Japanese supermarkets.
Price: Freeeeee
Find Here.
8. Vitamin D Tablets &/Or Sunscreen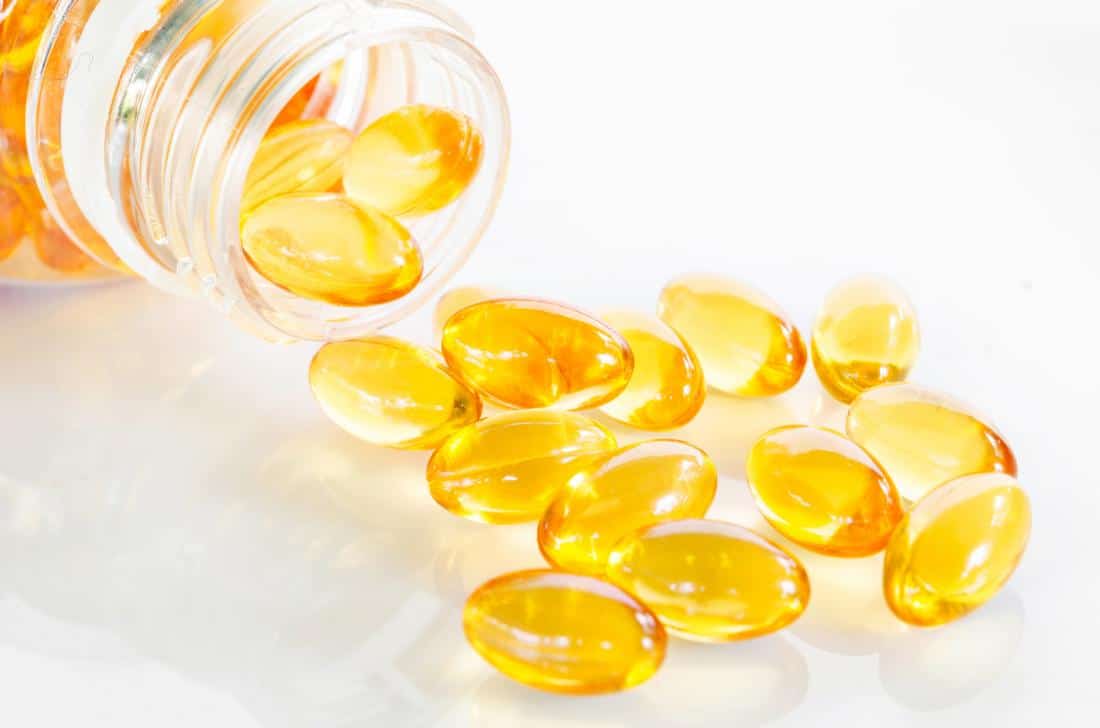 I've spent the last two seasons in Niseko, Japan. By virtue of the fact it's one of the snowiest places in the world, it sees some of the least amount of sunshine of any popular ski destination – particularly during the month of January (you'd be lucky to get a handful of blue days if that).
While it's a worthwhile trade up in my opinion – snow > sun – and it doesn't really impact upon one's mental health during a two-week holiday, for anyone spending the season, vitamin D supplements are a pretty worthwhile investment. In a similar vein, it's a good idea to take painkillers and general cold & flu tablets to Japan since local varieties can be lacking – if not impossible to decipher.
Conversely, if travelling to a less snowy locale, take some sunscreen.
9. Dakine Torque Driver Tool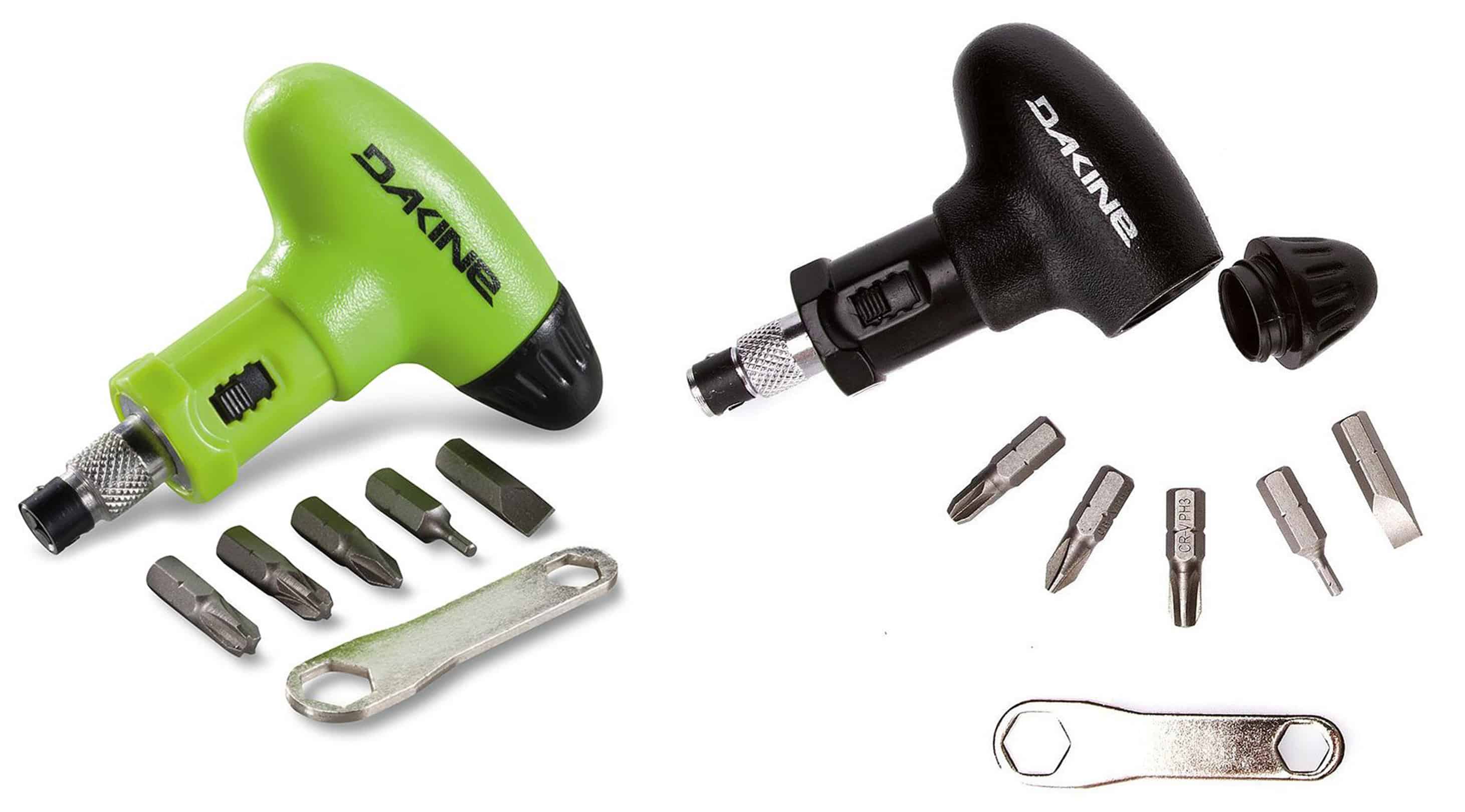 Dakine's most popular tool for a reason. While you might know where all the screwdrivers are scattered at your local resort, there's no promising you'll find the same services at a remote Japanese ski hill. Stuff this in your backpack or pocket and have a little extra peace of mind when it comes to cranking up that DIN or adjusting snowboard bindings.
Price: $20
Purchase Here.
10. Smart Phone – Plenty of pow based pods out there…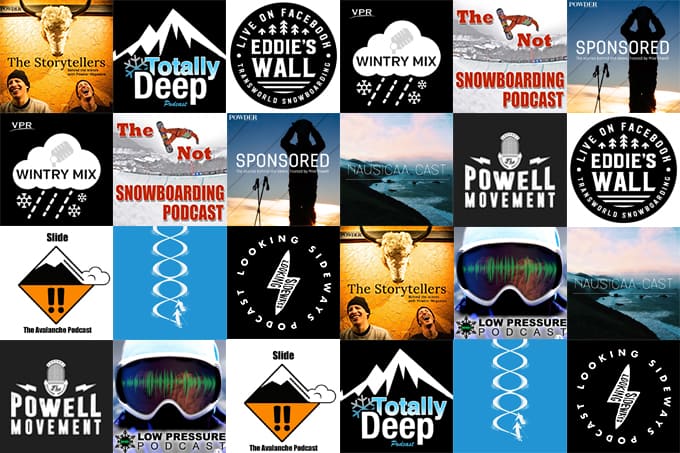 Nothing worse than leaving your phone somewhere… This is especially so when you can pass the travel time getting hyped to slide by listening to any number of the epic skiing and snowboarding podcasts out there.
The latest entry to the pod game, none other than Mountainwatch Editor Reggae Elliss and The Chillfactor Podcast. Check out the first episode featuring Freesking Legend Russ Henshaw.
---
Let us know in the comments what pieces of gear you can't leave the country without!