Oakley Prizm Fall Line Goggle – Gear Review
July 11th, 2019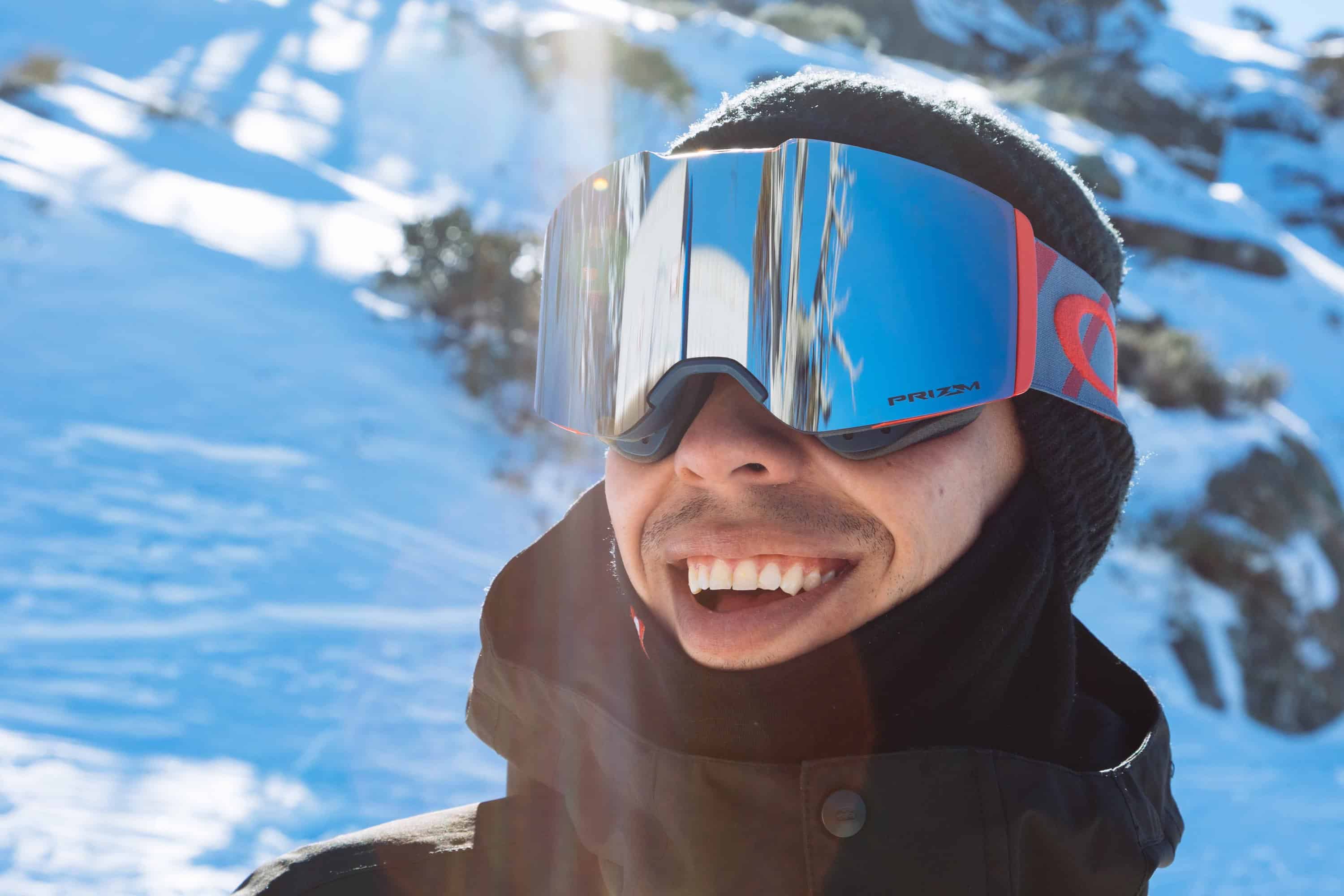 Mountainwatch | Matt Wiseman
Ever tried skiing without goggles? It's the worst. It's like staring into gale force wind and chopping onions at the same time. While this may well be the primary function of snow goggles – i.e. tear prevention – along with maybe snow-blindness prevention, there's no shortage of goggles on the market with mod cons to boot, which border on gimmicky.
Don't get us wrong, we're not necessarily complaining and have previously raved about such products and progressions as the Oakley Prizm Inferno Line Miner– a boundary-pushing goggle with one of the longest names in the biz and a battery-powered ability to defog a lens…
However, there's something about a goggle that gets back to basics and ticks all the boxes when it comes to style, comfort, and enhanced visibility.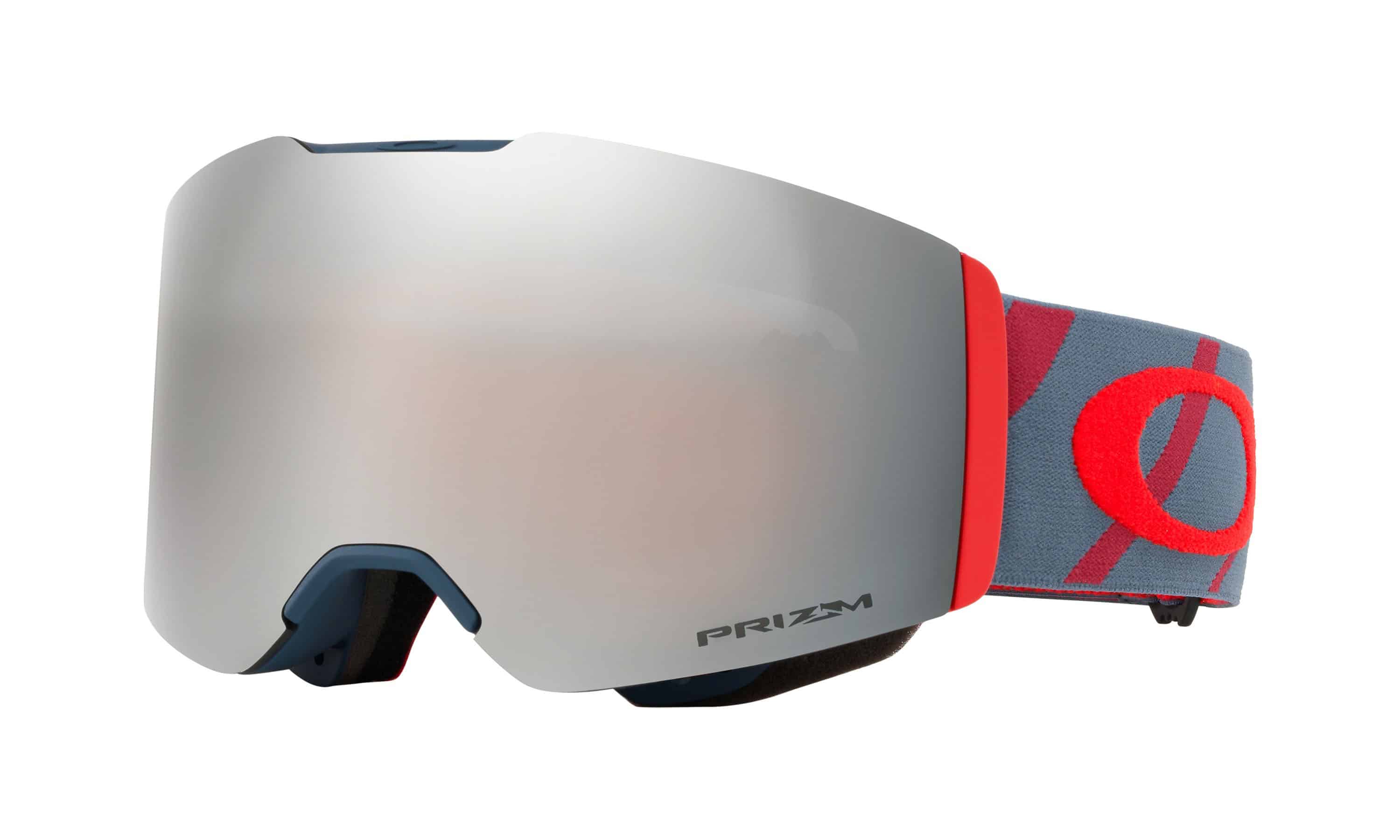 I've always been one to go with a more understated goggle and never got too caught up in the goggles that bordered on astronaut-esque.
Enter the Oakley Fall Line goggle. In my opinion, this goggle strikes a perfect balance between the field of view you'd expect from a wider almost fish-bowl-esque goggle that you might find and a lower, stealthier profile.
It might be compared to something like the Smith I/O or Giro Axis goggle in terms of FOV coverage, but in my eyes looks even better.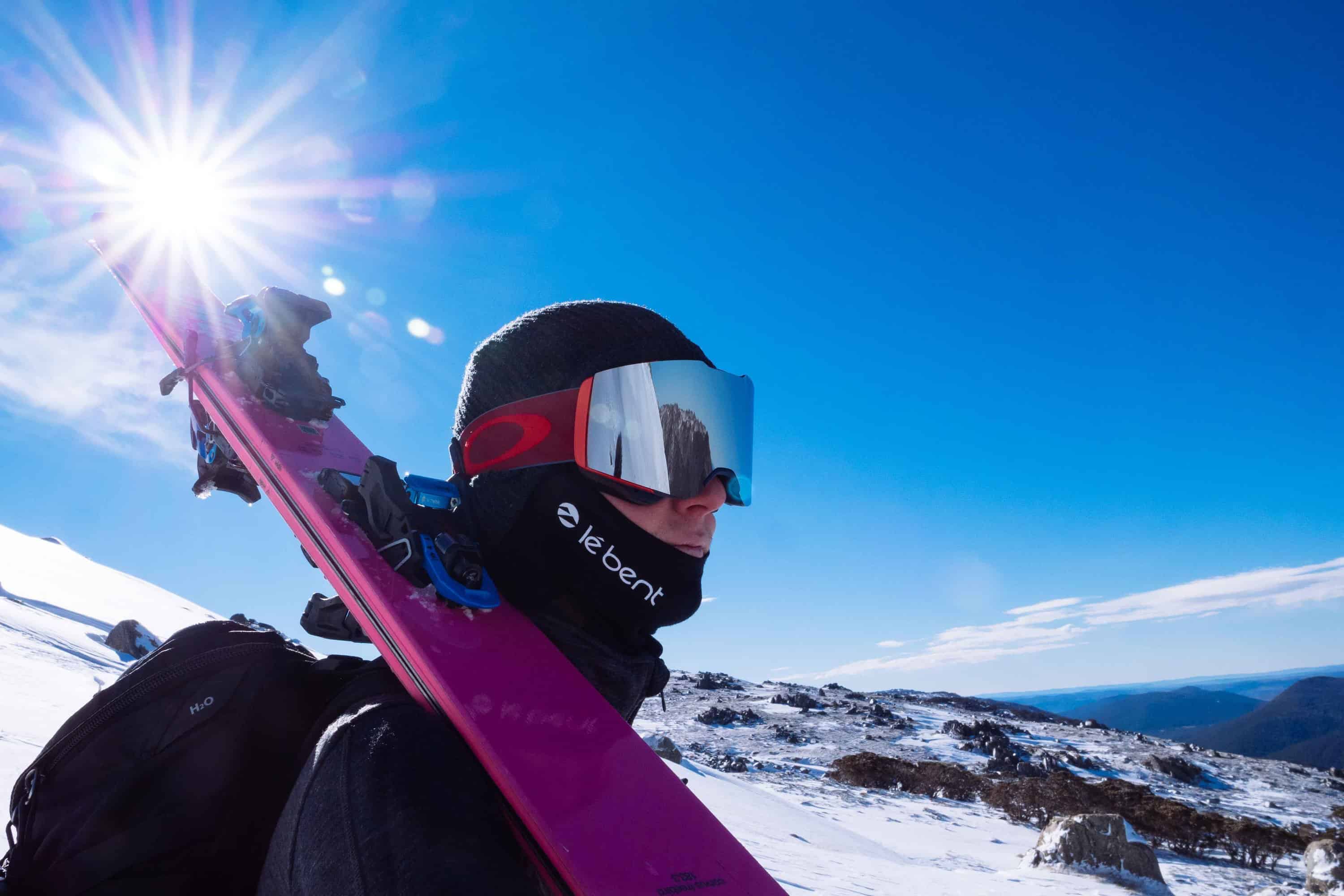 I put a few pairs through their paces up at Thredbo last week. In typical Aussie fashion, it was a week that saw all sorts of conditions from strong winds, snow flurries and bluebird sunshine.
Below we've outlined what we believe to be the three most important elements you want to look for (pun intended) when it comes to choosing a new goggle.
How Do They Look?
We might as well start with how they look, and if you can't already tell I'm a big fan of the Fall Line aesthetics. Most striking is the rimless structure and as far as frames/straps go there's plenty to mix and match with respect to outerwear as they come in eleven different colourways – from all black, all white, camo to the multi-coloured options such as the so-called 'Arctic Fracture Red Caribbean Sea' frame that we got out hands on (pictured below).
The trimmed down shape compared to something like the larger (and costlier) Oakley Flight Deck will also appeal to many.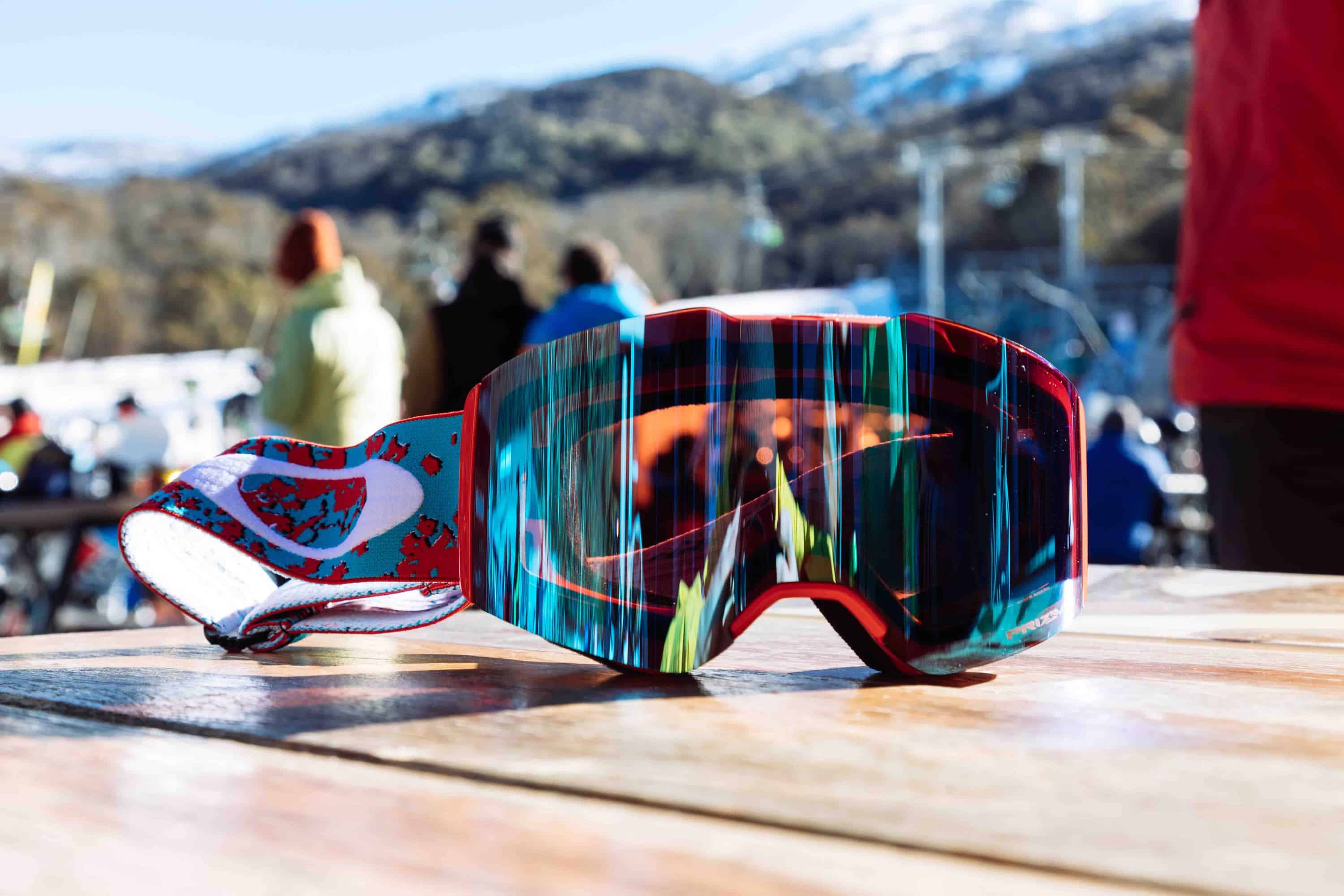 How Do They Feel & Fit?
The Fall Line's medium sized fit is optimized for a wide variety of faces/head shapes and fit well over both beanies and helmets – particularly Oakley's Mod 3 and Mod 5 helmet.
The silicone strands that run lengthways along the strap of the goggles meant they didn't slip at all whilst attacking their namesake 'fall line' of Thredbo's mogul ridden High Noon late in the day. The low profile frame was also much sturdier than it looked thanks to injection moulded polycarbonate, and thick contoured padding secured the fit and ensured I didn't start a 'yard sale' when I caught an edge and nearly had a conversation with a tree up at Merritts.
One thing worth noting is despite them being a frameless/rimless goggle, you can still make out the frame from the inside looking out. Despite being able to see the goggle outline in your peripherals this shouldn't be unexpected from the medium fit.
How Do They Enhance Vision? – Prizm Tech
I can confidently say the Fall Line goggle fits well and looks good in the process. However, the best view of the goggle is granted to the wearer as Oakley's PRIZM lens technology transcends all other considerations and would be the deciding reason why I'd purchase a pair.
"It's like snowboarding in 4k" – Whitelines Snowboarding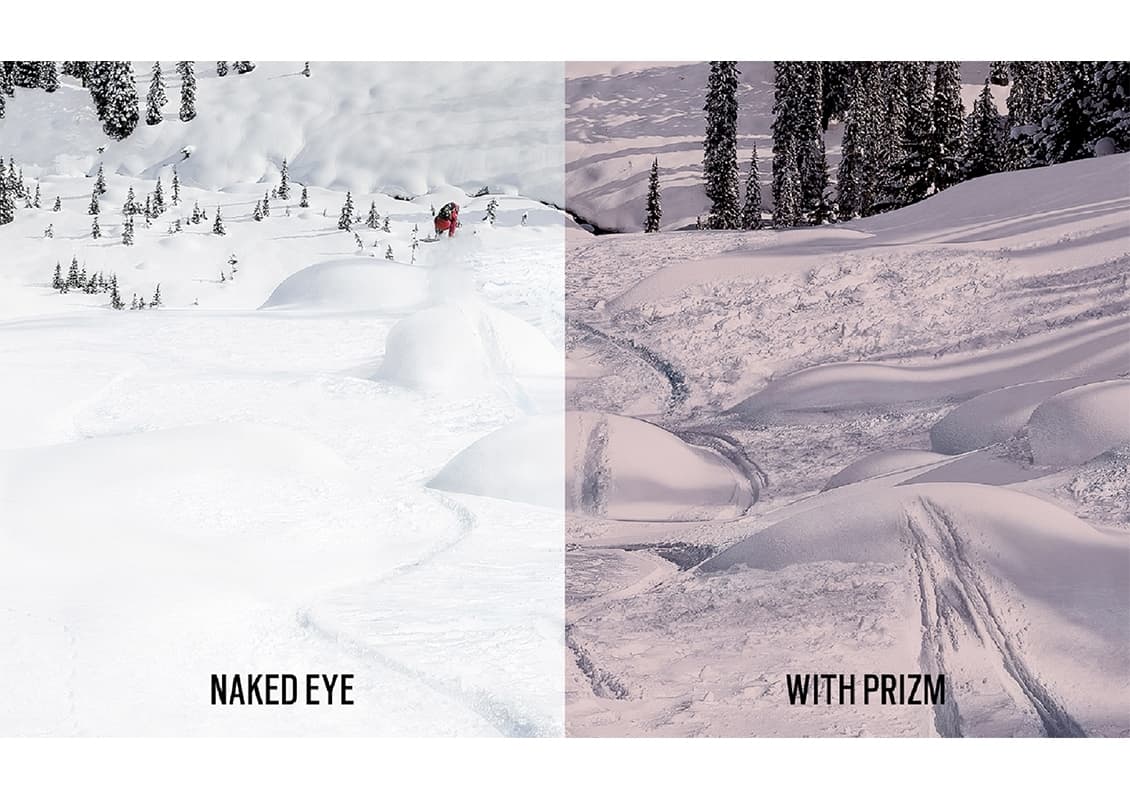 See our recent article for an especially comprehensive look at PRIZM tech. Failing that, I've paraphrased it somewhat below:
Put simply, PRIZM provides increased contrast and colour saturation that makes seeing bumps and contours in the snow far easier. Put less simply, Prizm achieves this by emphasizing and boosting certain wavelengths along the colour spectrum. It breaks light into individual colours and boosts certain ones while filtering out others to achieve the perfect balance in snow.

Oakley category manager, Hans Arnesan confirmed this, saying of the PRIZM lenses, "we can leverage specific colours that give important visual queues for better reading the mountain."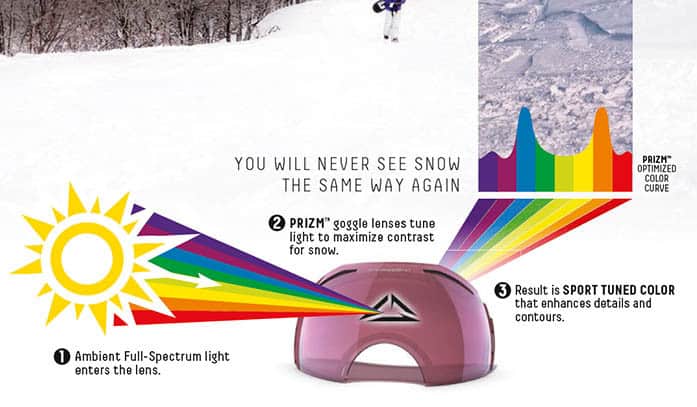 Along with the contrast benefits seen in the PRIZM lens, the F3 anti-fog coating is market leading and I couldn't fog them up for more than a few seconds despite my best efforts breathing straight into them.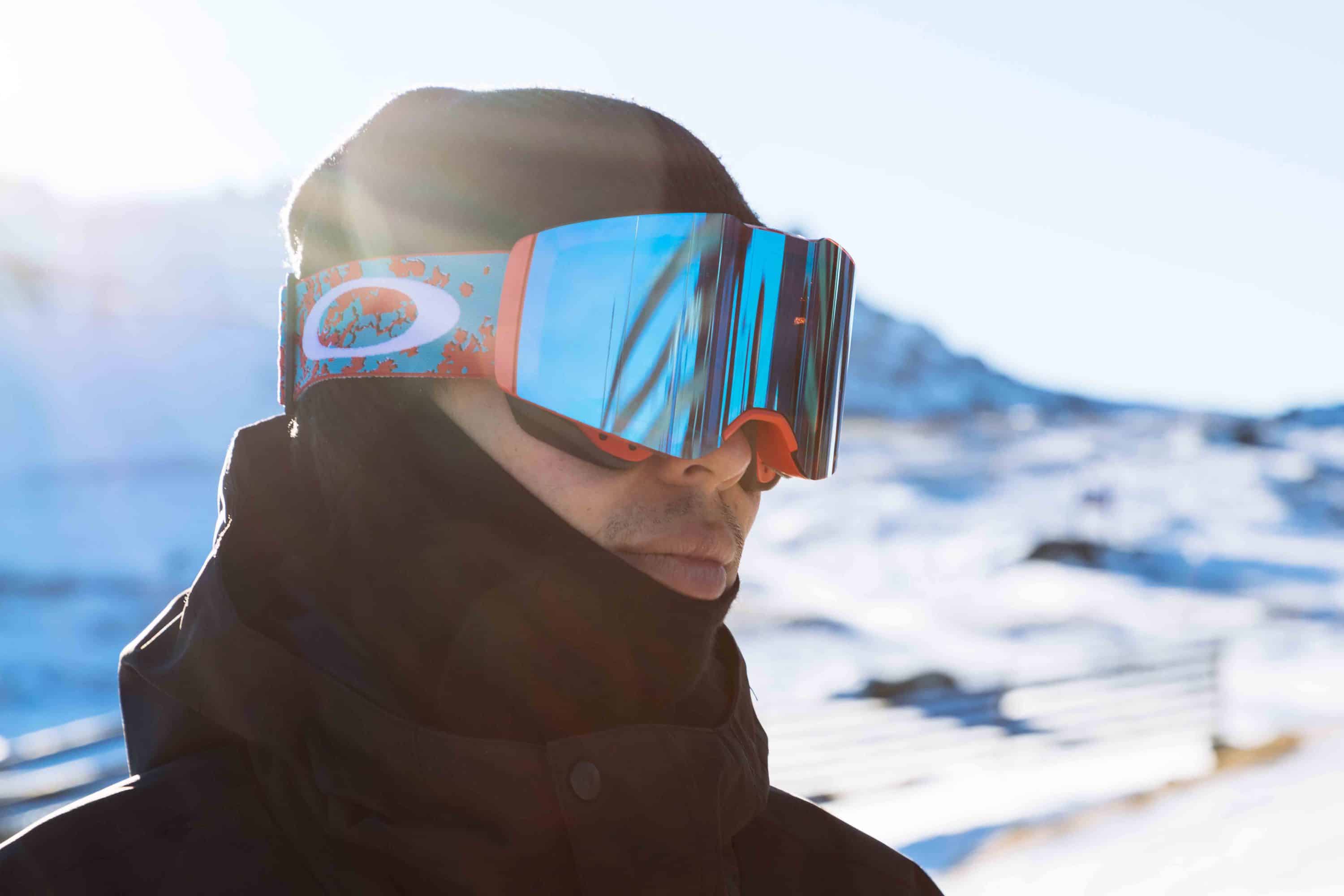 Some discreet notches within the frame by the temples also allow compatibility with most prescription eyewear.
When it comes to interchanging lenses, Oakley's Ridgelock Technology despite being easy enough is by no means the quickest method on the market. It took me a few minutes to work originally, although I'm sure after some practice the process would be a lot more fluid. I appreciated how robust and flexible the frames were and at no point felt like I was doing something wrong – which for whatever reason, is a feeling I'm often left with when I try and change goggle lenses.
Of course, the benefit of such a secure lock is they're not going to pop off unless you actually want them to, and this is a trade up I'm more than happy to make. It also ensures a complete seal between frame and lens and I didn't feel any wind penetrate the goggles despite loading the Kosciusko Express quad chair in less than ideal conditions with gusts approaching 60km/hr.
That said, I didn't find myself wanting to swap from either the darkest, mirrored PRIZM Black Iridium lens nor the PRIZM Sapphire Iridium lens when wearing either, and I wore both in the brightest of bluebird conditions, in partly cloudy conditions and in complete shadow at the end of the day – and the black lens that should have doomed me to a mogully demise in theory, held up perfectly. (And this is coming from someone who's current set-up is a do-it-all transition lens from ZEAL.)
Conclusion
In summary, the Oakley Fall line is a whole lot better than skiing without goggles and I bet if you felt like cutting some onions in them you wouldn't even cry either. They're also a cut above plenty of goggles I've previously gone through and my mate/de facto goggle model Chris genuinely called them "the best goggles I've ever worn."
Chris tells me he's also currently looking into buying a pair after being so reluctant to take them off after spending a day in them.
Well, Chris, you can buy some here.
Oakley Fall Line Prizm Iridium Goggle
---
Lessons in Lenses – Mountainwatch Review A Rainbow Of Goggle Lenses – Oakley PRIZM Tech