2019-2020 Japanese Snow Season Outlook – December Update
December 16th, 2019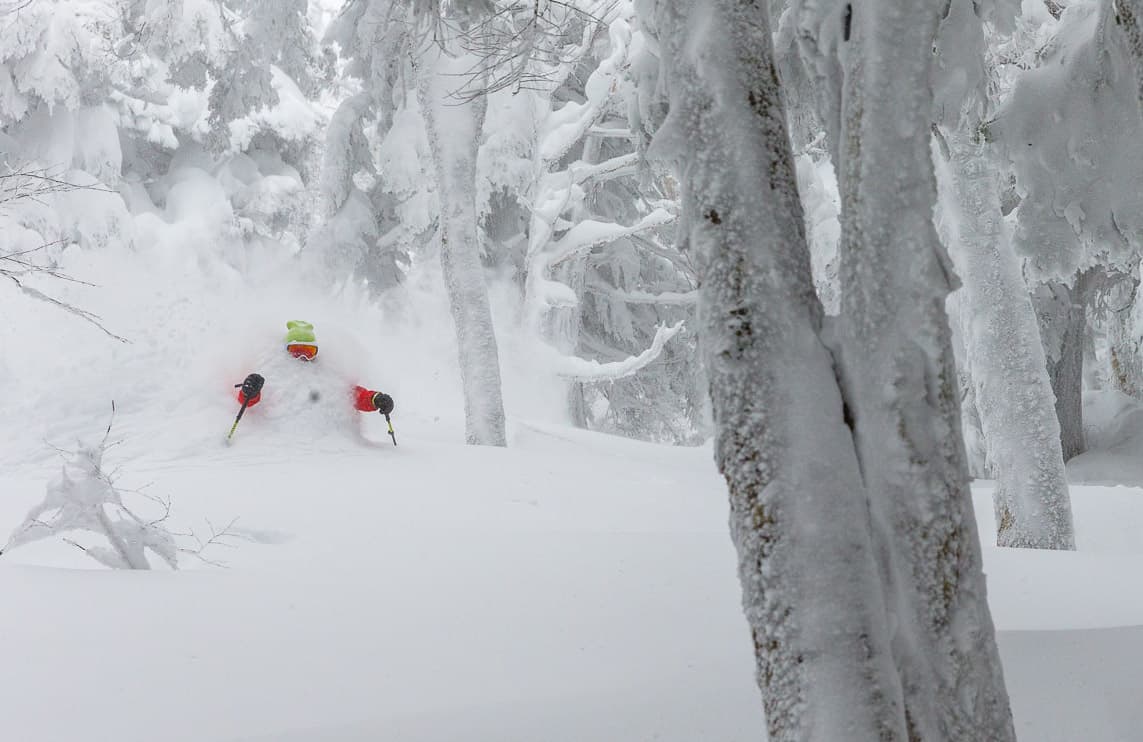 A Slow Start In Japan, But The Second Half Looks Promising
Mountainwatch | The Grasshopper
The Japanese snow season has been slow to kick into gear so far, but there are good signs that snowfalls will ramp up through the back half of the season and will be back to blowing minds as per usual.
When I say "slow to start", this is just by Japanese standards. There have still been some decent snowfalls, and the slopes of Hokkaido are covered with a decent early-season base although a lot more is needed off piste, while resorts around central Honshu are pretty nude down low. Even as I write on this Saturday the 14th, snow has started to fall across the country in what should be a nice wee dusting of a few to several centimetres for most resorts.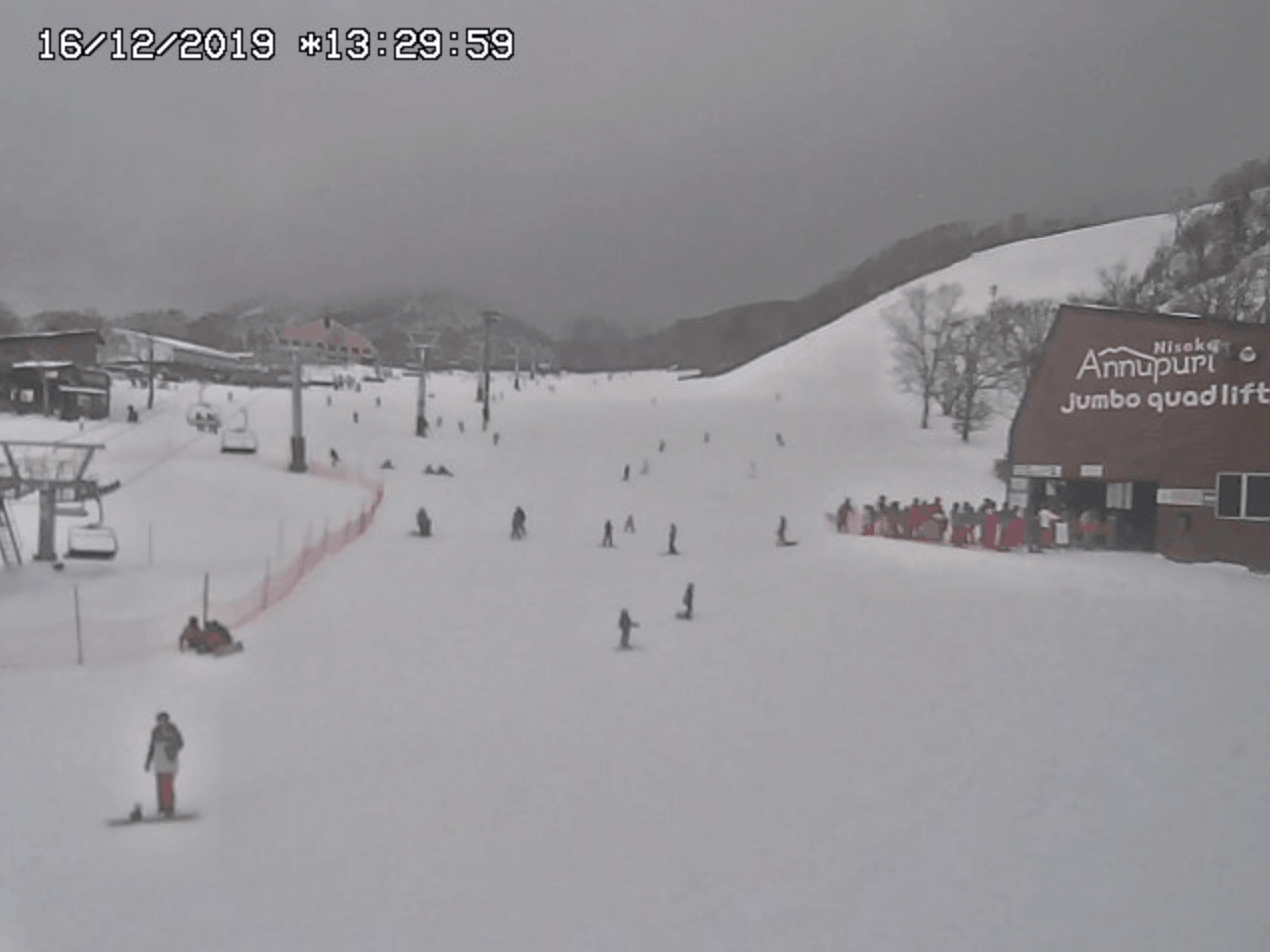 It's not uncommon for things to really click into gear until after mid-to-late December, especially in central Honshu. However, short-term and longer-range models expect the rest of December and January as a whole to leave us with less Japow than average.
Sliding towards a more favourable climate
In the previous outlook I talked about how the strong positive Indian Ocean Dipole (IOD) and warm sea surface temperatures in the middle of the tropical Pacific were acting to suppress convection over the Maritime Continent (Indonesia, Malaysia & the Philippines), and how this is unlikely to be doing Japanese snowfall any favours.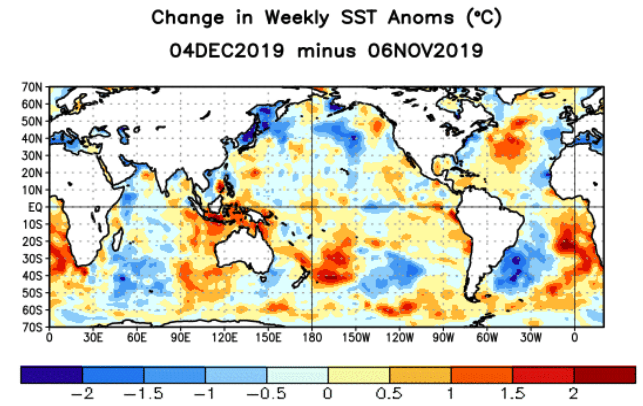 Over the last month observations show this suppression of convection has waned, and climate models suggest it may reach near-normal levels sometime in the middle of the Japanese snow season.
This slide into a more favourable climate is due to both to the downward spiral of the IOD, which is also expected to dissipate in the middle of the season, along with significant warming of waters around the Maritime Continent.
In relation to all this, climate models show a pressure pattern that suggests the East Asia Winter Monsoon may strengthen to near normal levels during the second half of the season. This gives us better chances for the back half to pick up some of the slack of the first half.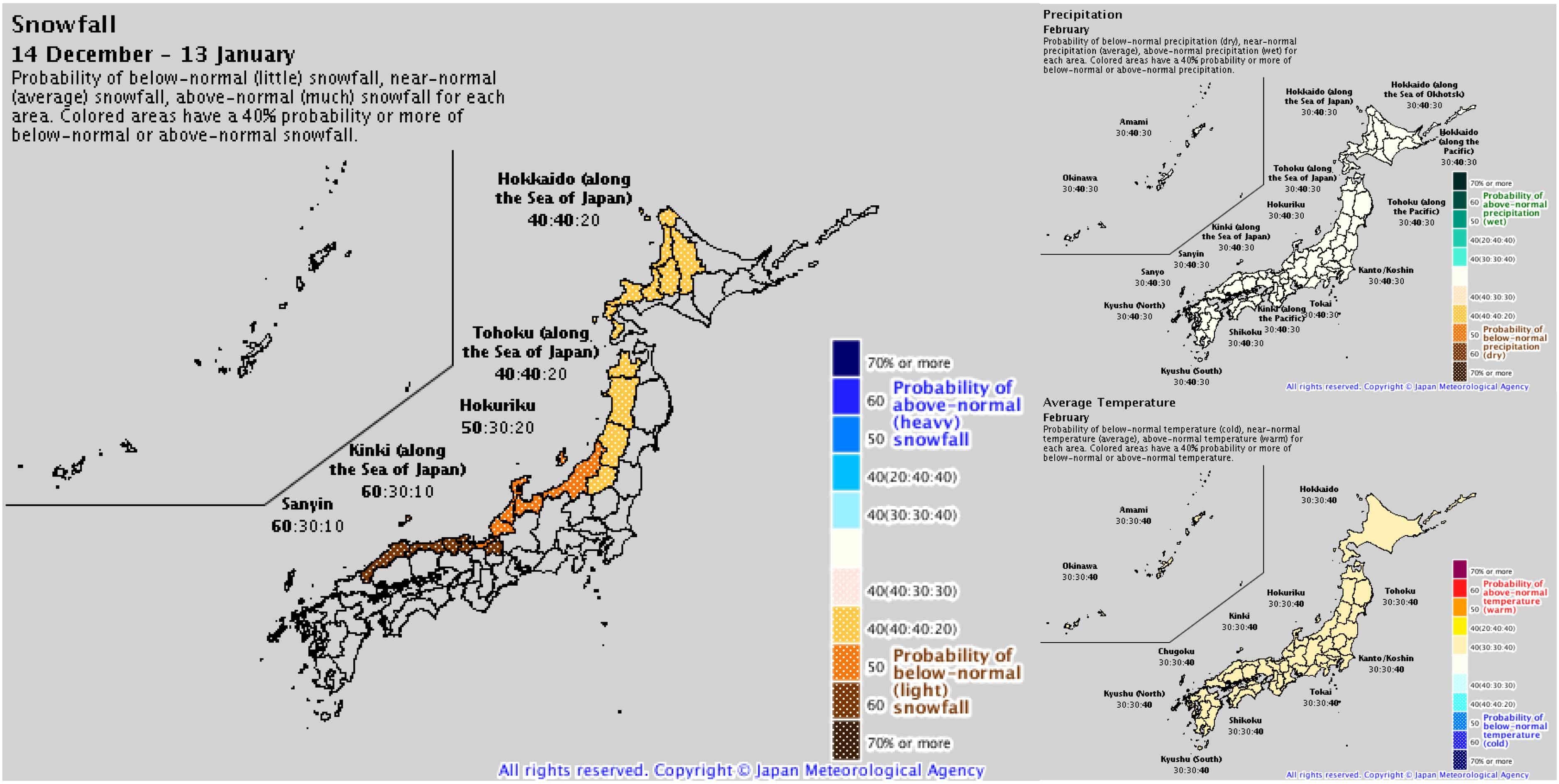 The Japanese Meteorological Agency (JMA) agrees with this. After a slow December and January, they show conditions may improve for February with a healthier outlook for precipitation and temperature probabilities.
More-than-awesome to mind-blowing
 While the first half of the season is slated to be slow by Japanese standards, we can expect to slide up the Japow Continuum as the season progresses. At this stage, the second half sits in the middle of this continuum where average snowfalls are most likely, with lesser but equal chances for above or below average snowfalls.

The climate drivers that I've talked about above may only account for a small portion of the overall variation in snowfall that we'll see this season. We can still count on the Japow Machine to turn on at least once a week, with plenty of powder days to fill your boots and a steady rise in snow depths.
A slow first half will still be more-than-awesome compared to your typical Australian season, and an average second half will blow your mind. Any more than that and you might start having problems.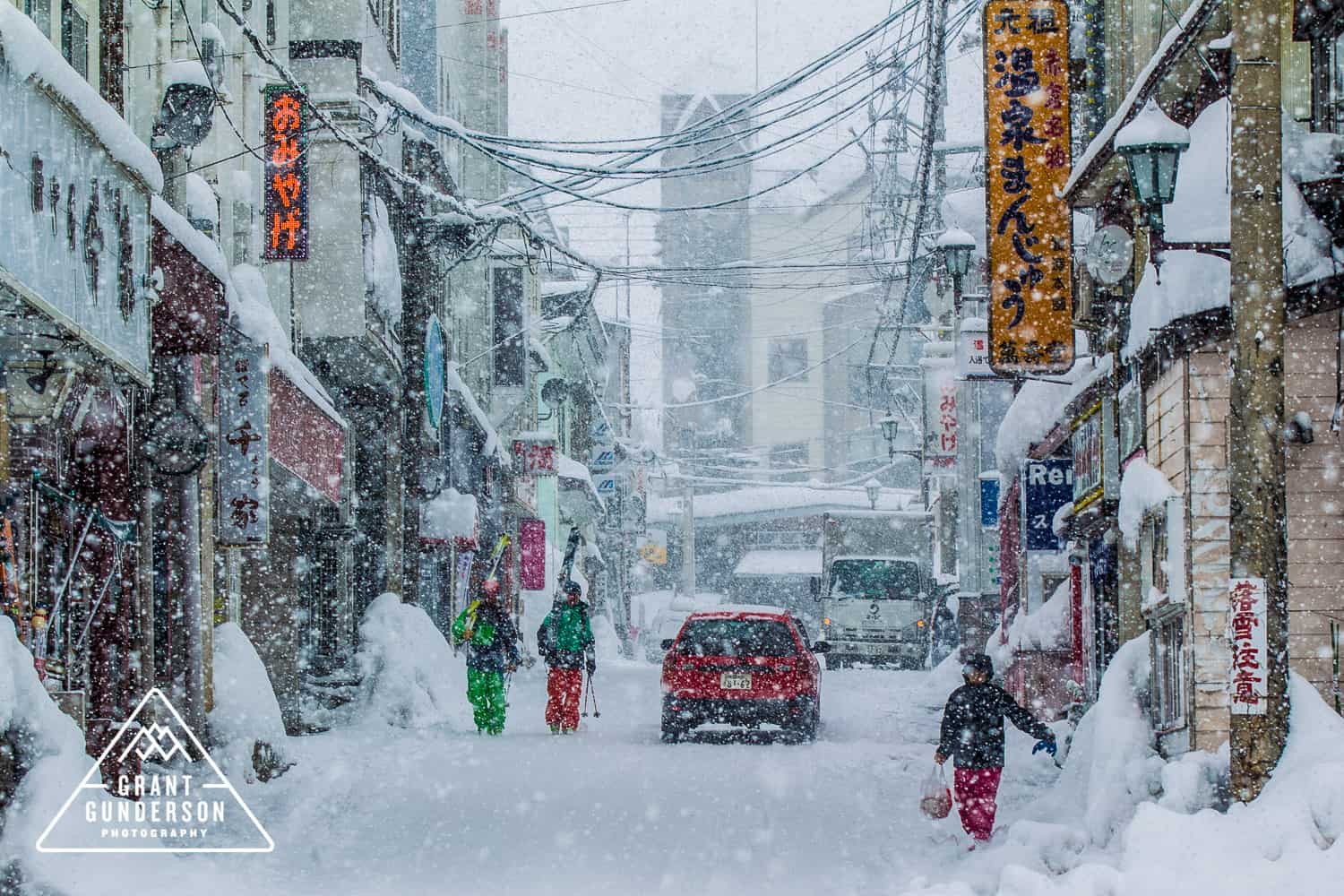 Hopefully I provided some saké for you to mull over. I'll update this outlook in another month as we really get into the thick of it. I've already started issuing weekly forecasts for both Japan and North America, so check them out for all the highlights and snowlights of the coming week. If you've got a different theory on what's going to happen this winter, or just want to provide feedback, then please hit me up on the discussion below. Or you can follow me on Facebook.