2019-2020 Japanese Snow Season Outlook – The Grasshopper
November 18th, 2019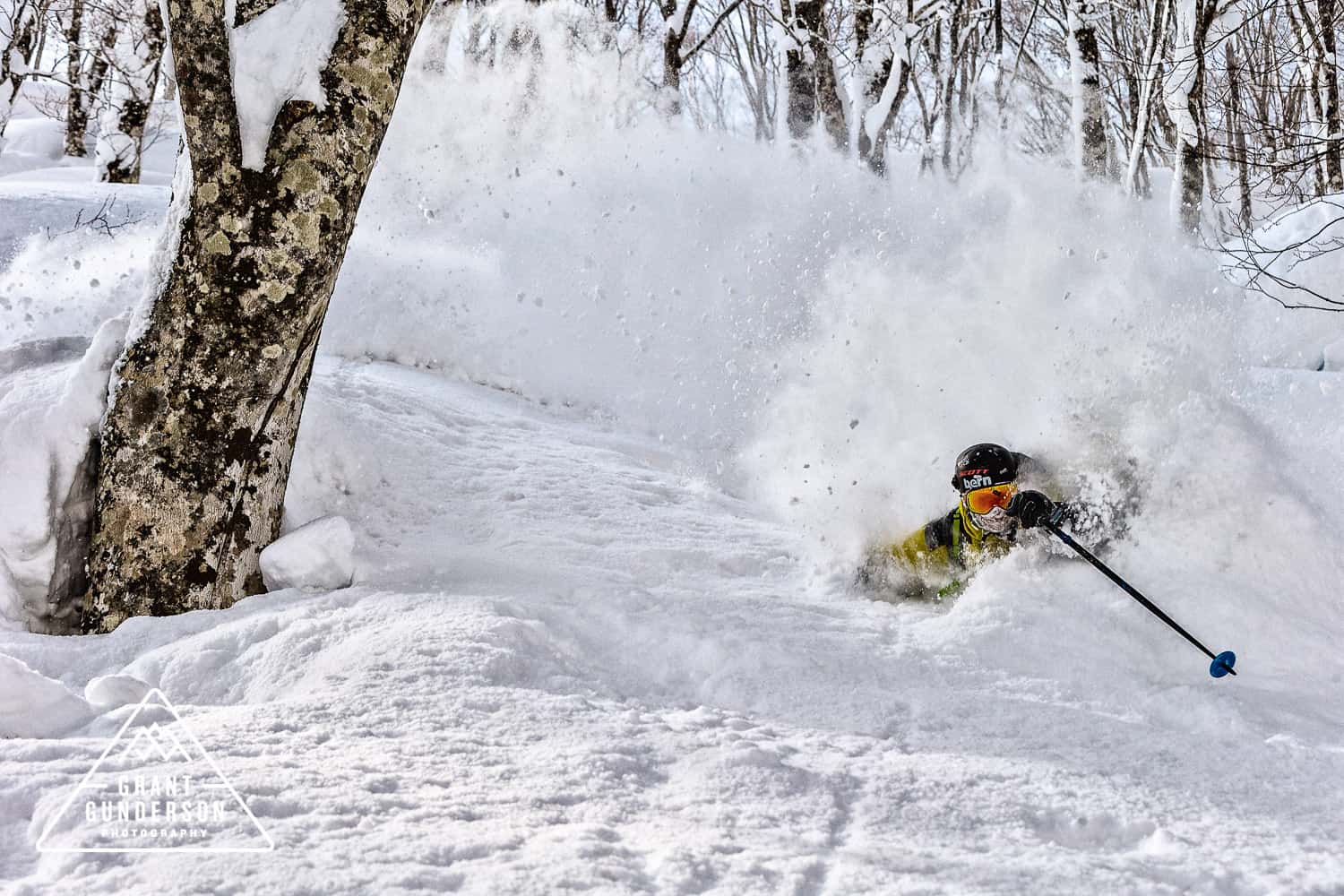 Unlikely to See More Snow Than Usual In The Land of The Rising Sun
Mountainwatch  | The Grasshopper
This outlook from The Grasshopper is sponsored by Liquid Snow Tours.  Liquid Snow Tour are specialists in Japan ski holidays and still have some great last minute deals if you're yet to book your trip to the Land of The Rising Sun. Check out their Japan deals here or fill in an enquiry form at the bottom of this outlook.
The first real snowstorm of the season has struck the Japanese Archipelago, finally bringing me out of hibernation. Resorts on Hokkaido were on the receiving end where 20-40cm fell late last week. Honshu also received around 15-25cm at high elevations, but there is still a wee way to go there before resorts open their lifts.
While this storm was welcome and timely, it is not a sign of a bumper Japanese season like we saw in 2017/18 as climate drivers are pointing to an average or below average winter.  However, that is no reason to panic as average season totals in Japan are in the 10 to 14 metre range, which means there are still plenty of powder days. Also, given the chaotic nature of weather, there will most likely be a number of storms that will defy what the long-term models and climate drivers are indicating for the next four months.
This week is a case in point as the sequence of events that lead to last week's storm will repeat itself this week – as it always does once that archetypal Japow Machine fires up. Snow totals may be a bit less than last week, but we can expect similar snow to fall Tuesday into Thursday, bringing opening day a little closer.
Only a month ago we were watching sweaty blokes running around in sweltering heat with a ball as slippery as soap during the Rugby World Cup, while Typhoon Hagibis ripped through the Kanto region. Then, as sudden as a blast from a referee's whistle, Japan's weather switches from tropical origins to polar, as the East Asian Winter Monsoon (EAWM) is set into motion.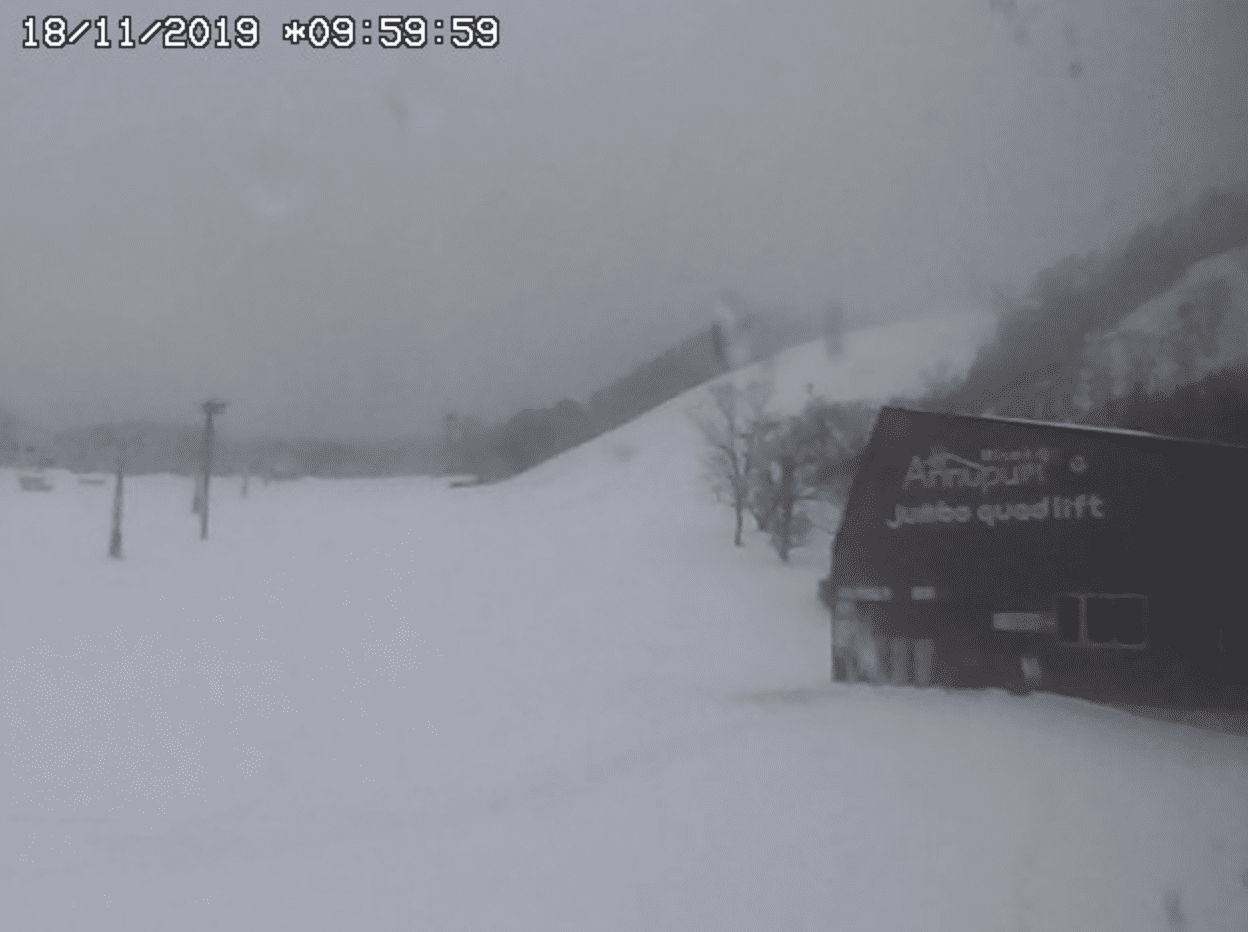 The EAWM is the driving force behind the Japow Machine, which makes this string of islands one of the snowiest places in the world. Deep lows pin-balling around to the north drive freezing airmasses off the Eurasian Continent and over the Sea of Japan where it soaks up moisture. With peaks jutting above 3000m, the Japanese mountains make a formidable barrier and the moisture is squeezed out and sprinkled over more than 500 ski resorts as light, blower powder.
Indian and Pacific Oceans popping in the wrong place
Convection, it pops like popcorn throughout the tropics, but instead of a tasty snack we get thunderstorms, rain, cloud and a convergence of wind. It also has a habit of popping up where sea surface temperatures are warmer than normal.
Enhanced convection over the Maritime Continent (the area encompassing Indonesia, Malaysia and the Philippines) can strengthen the EAWM and thus lead to more Japow. However, the opposite is also true, and sea surface temperatures (SST) across the tropical regions of the Indian and Pacific Oceans are currently leading to suppressed convection over the Maritime Continent.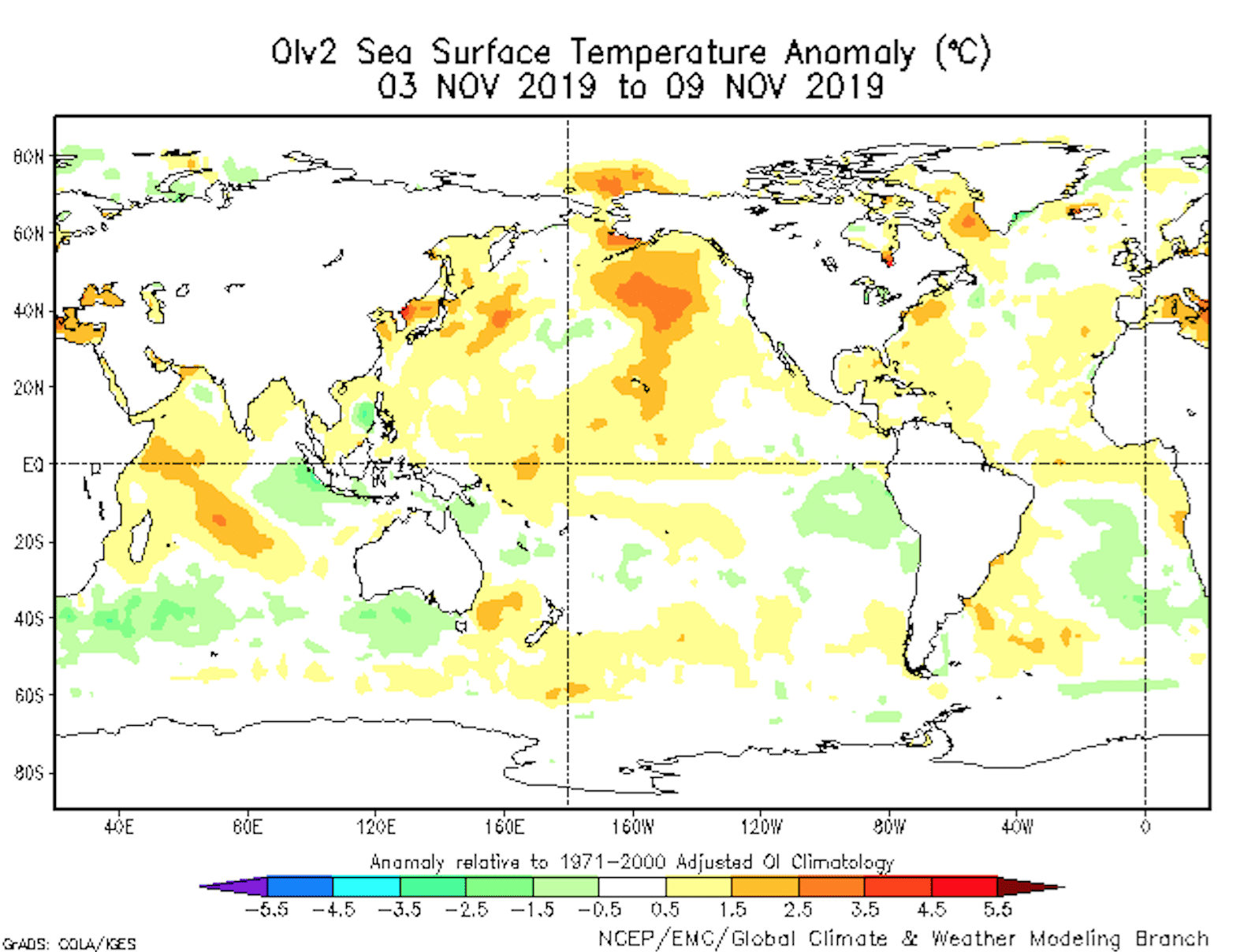 The Indian Ocean Dipole (IOD) is at a near record high, meaning it's warm in the west and chillier in the east. This dipole tends to break down during the northern hemisphere winter, but the positive IOD is so strong that it may suppress convection over the Maritime Continent well into the middle of the Japanese snow season.
Although we are amidst a neutral phase of the El Nino Southern Oscillation (ENSO), waters are warm over central parts of the tropical Pacific. This is more inline with an El Nino Modoki, and again, this is likely to pull convection away from the Maritime Continent to the detriment of Japanese snowfall.
Models & JMA nod in agreement
Unfortunately, climate models are all nodding their digital heads in agreement with this unfavourable outlook. Models splotch low pressure and lots of precipitation over the western Indian Ocean and central Pacific throughout the winter months, indicating all the action lays either side of the Maritime Continent. This in turn appears to weaken the EAWM where models also place high-pressure anomalies over Japan and suggest a weakened Siberian High.

Folks at the Japanese Meteorological Agency (JMA) also concur by suggesting a heavy snow season is unlikely, but give an equal chance of average or below snowfall. They also forecast the first half of the season to be particularly slow for northern Honshu and Hokkaido.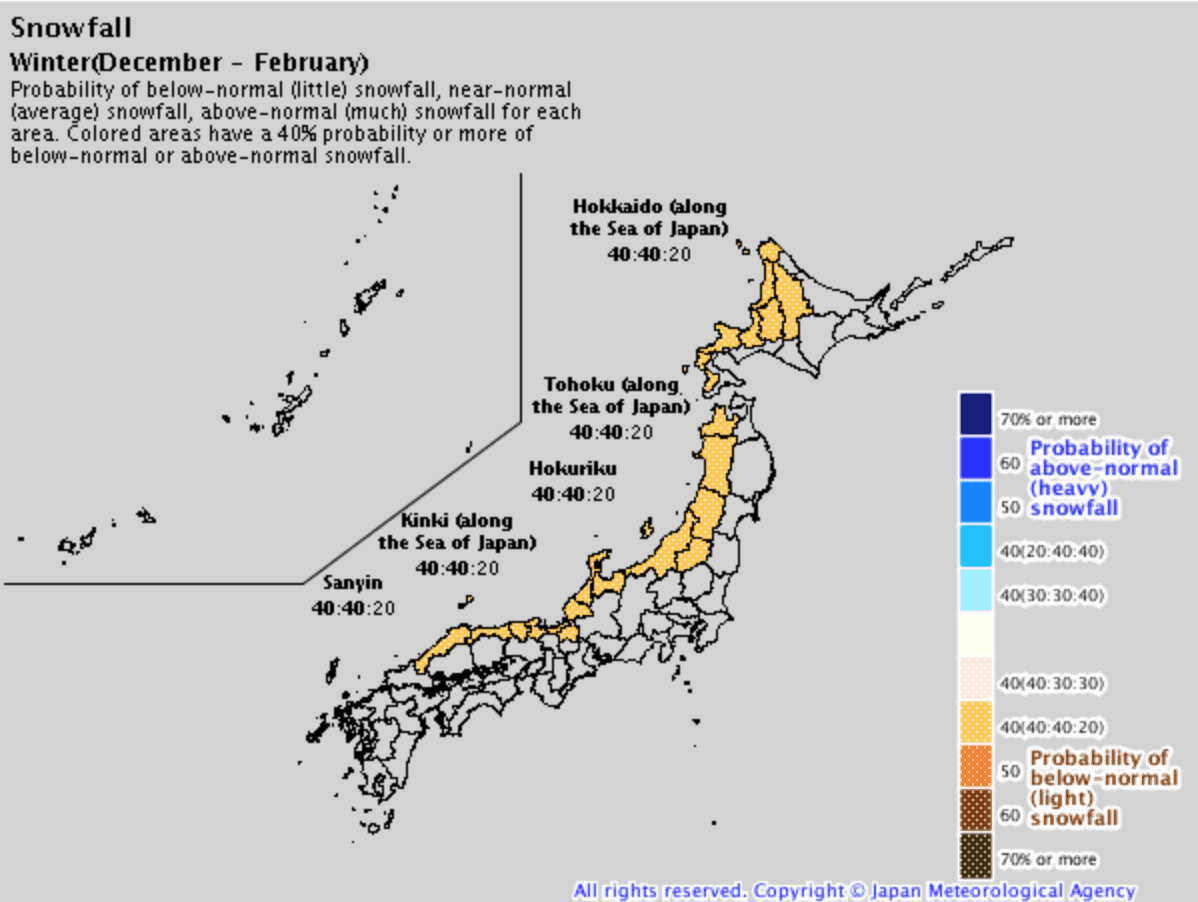 Sea ice and snow cover may save our sashimi
A couple of things that may save our sashimi: there is plenty of snow cover over the Eurasian Continent and Arctic sea ice is low. In a roundabout way, both factors can contribute to more snowfall.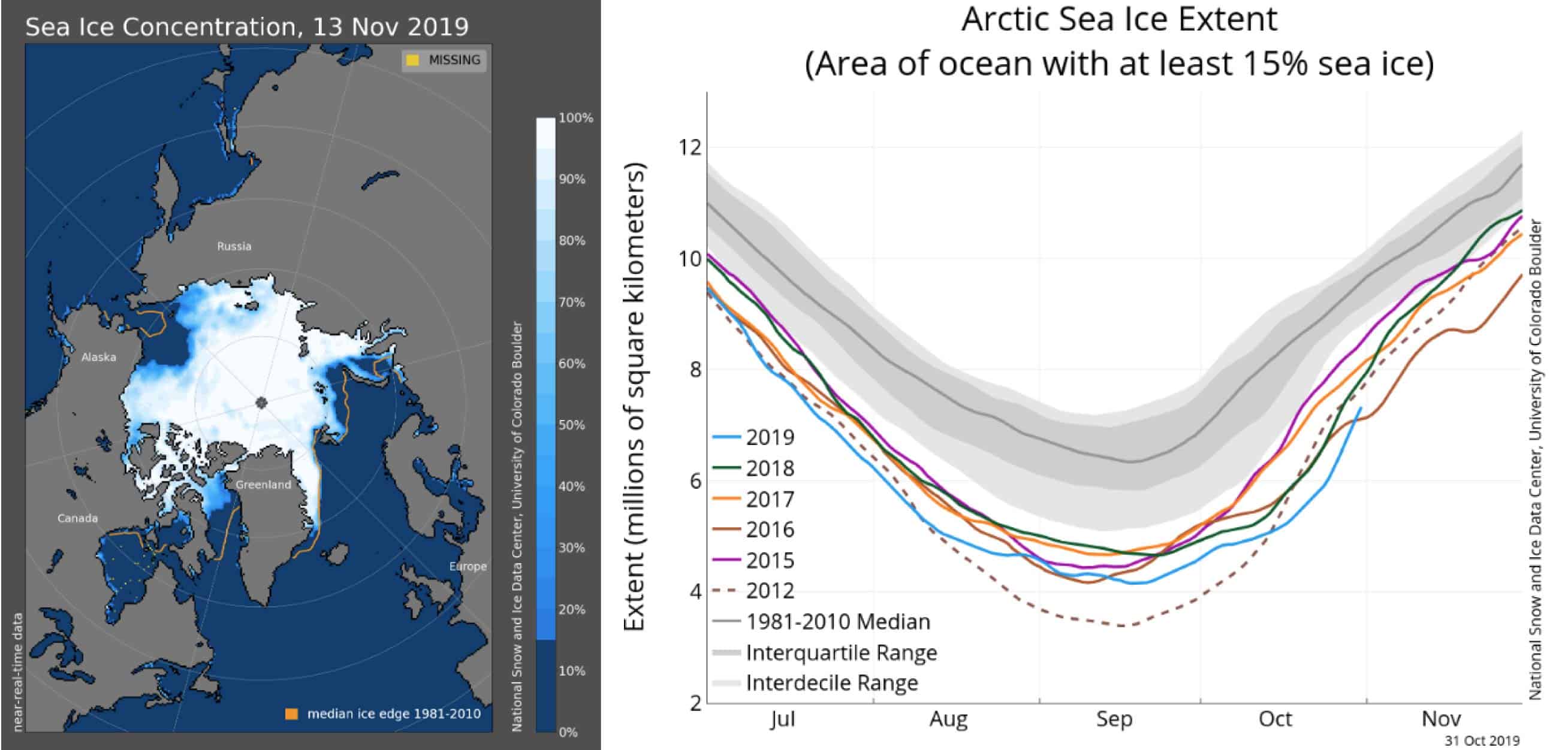 Whether or not this is picked up well by climate models is one thing, but it may lead to more negative episodes of the wily and harder-to-predict Arctic Oscillation, thus leaving the polar door open for cold outbreaks.
Average or below in an above average country
The majority of climate drivers and models indicate we're likely to have average or below amounts of that magical Japow this season. But unlike this outlook, Japan is anything but average or below.
In a place where you usually see anywhere between 4m to 15m of the lightest, fluffiest snow on earth, an average or below season merely brings this hallowed place into the realm of mortals. Variation in snow amounts is often only felt at either end of the season.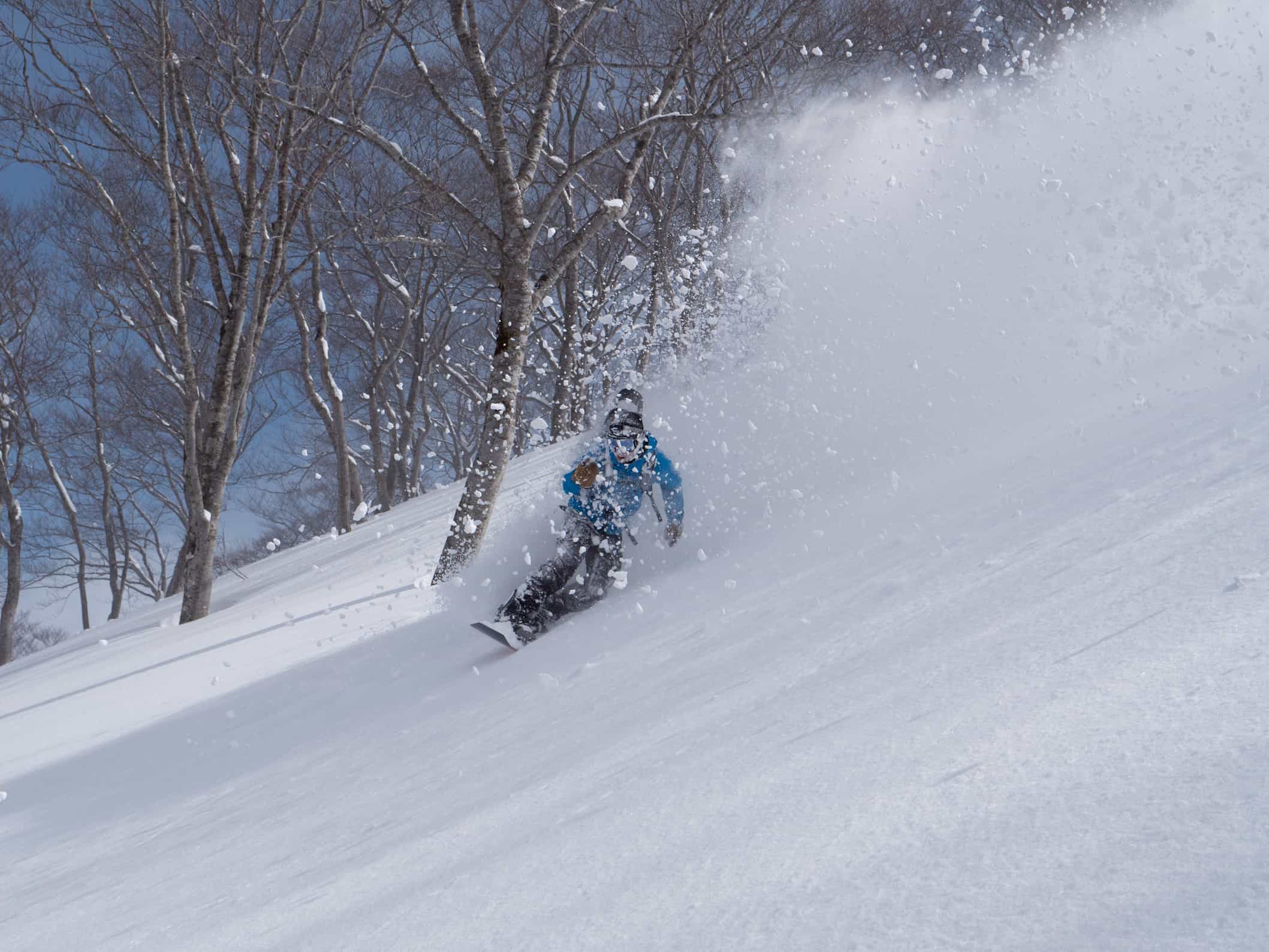 And it's not just because of the snow that skiers and boarders make the pilgrimage here every season; it's the food, the culture, the people, their politeness, the onsens (hot springs), the infrastructure, and the list goes on. It's a place that must be on every skiers bucket list.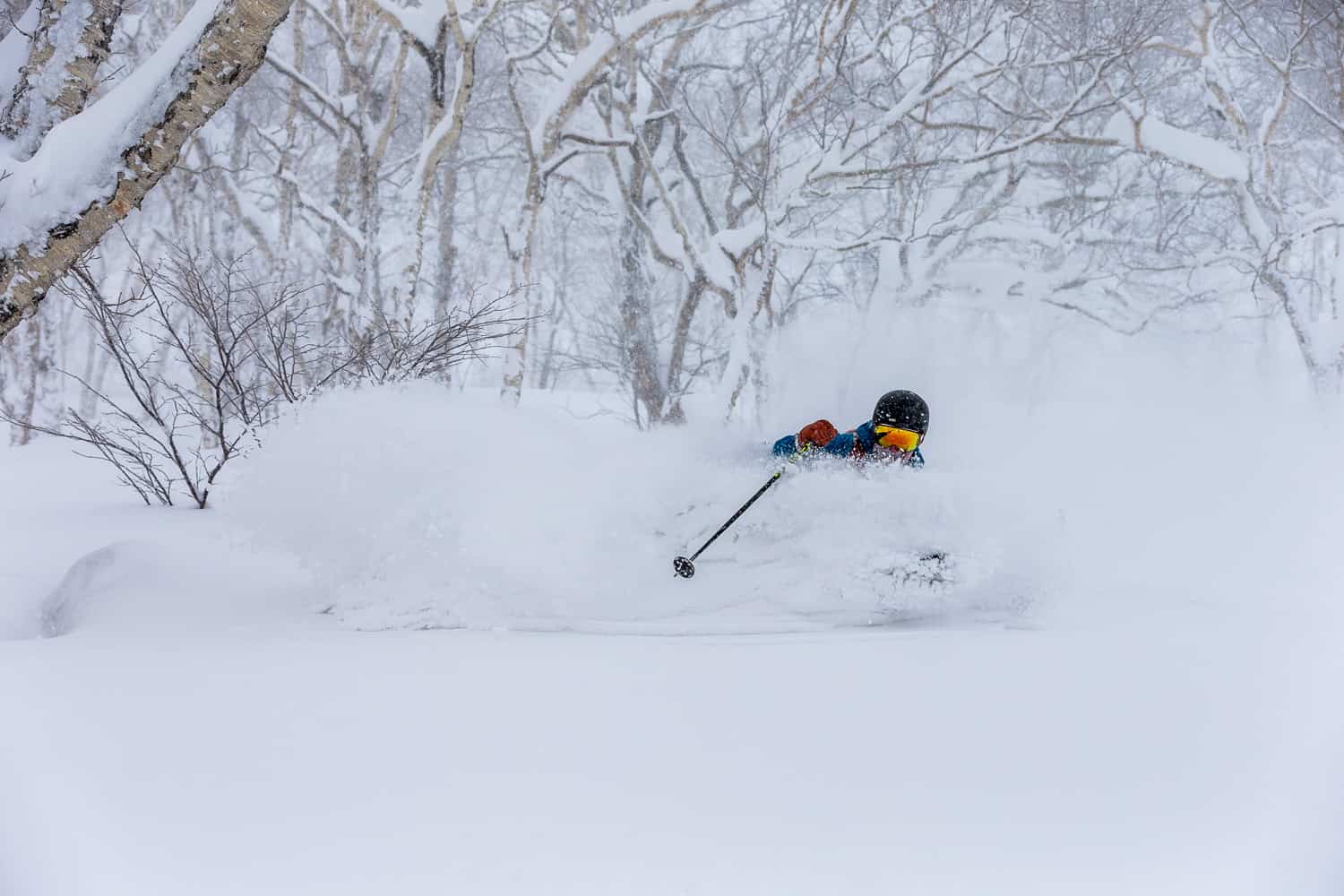 Hopefully I have whetted your appetite for a bit of Japow and provided some saké for you to mull over. I'll update this outlook in another month or so as the snow is piling up. I'll also be issuing weekly forecasts for both Japan and North America starting in December, so make sure you tune in.
That's all from the Grasshopper. Wanna keep your finger on the pulse of all things snow? Join my weekly email list by filling in the box on my forecast page. If you have a question or feedback for me, hit me up on facebook.
This outlook from The Grasshopper is sponsored by Liquid Snow Tours.  If you are yet to book your Japan ski trip this season, check out their deals here or fill in an enquiry for a quote below.