2019-2020 Japanese Snow Season Outlook – January Update
January 21st, 2020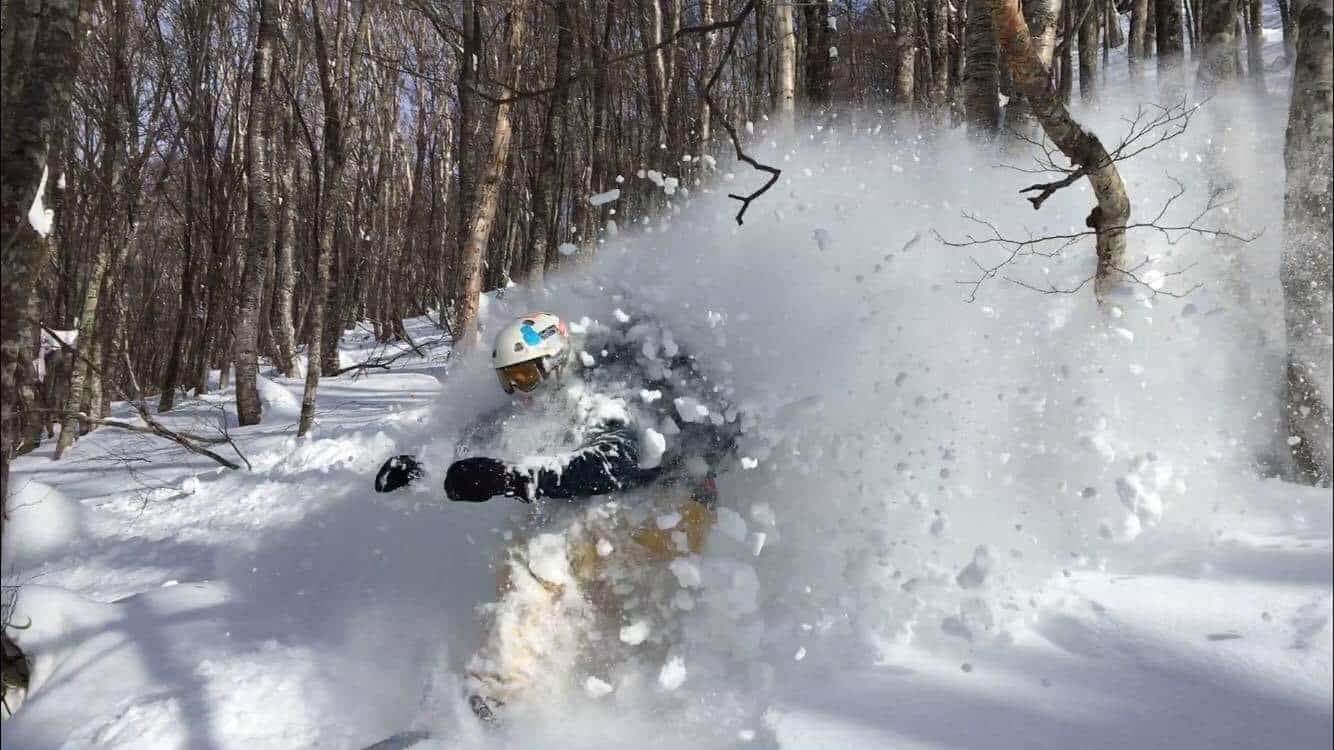 Mountainwatch | The Grasshopper
Austere Times, But The Breadline Is Getting Shorter
Snow in Japan is at an all time low, and Japanuary will end in an unusual fashion. However, climate modes that have been working against us are weakening and models expect the second half of the season will be less austere.
Crunching the numbers on the current Japanese snow season is a rather sobering affair. Not that we were expecting the first half of the season to be good by any means, but this? Lowest snowfall since records began! At least 50-75% less snow than normal! A third or more resorts closed!
It's true; the East Asian Winter Monsoon (EAWM) has been remarkably weak, leaving the Japow Machine running on fumes. Temperatures have been warm and numerous lows originating from the southwest have brought rain to the lower slopes of Honshu.
In such austere times, one must be in a glass-half-full mindset, and for those willing to extend themselves, powder has been tucked away up high and in the backcountry. Reggae's World Snow Wrapand the Freeride World Tour Openerhighlights this nicely.
Rain and snow to round out an unusual Japanuary
After a nice top up today (Tuesday 21st) of about 10-20cm for most of Honshu and about half as much for Hokkaido, we'll see another one of those grotty lows pop off eastern China and dump rain on Honshu during Thursday and Friday.
Then another low-pressure system approaching from the southwest may bring rain to base levels of central Honshu from Sunday through early next week, while mid-upper slopes could get plastered with heavy snowfalls.
It's not the classic Japow Machine at work here, as this snow will be borne out of an E-NE flow, and northern Honshu and Hokkiado may get completely missed out. It'll be an unusual end to an unusual Japanuary.
So who's responsible for our snow woes?
Climate change is the first thing that springs to mind and an easy scapegoat. 2019 was the warmest year on record for Japan and the second warmest year globally. Unfortunately, the upward trend in temperature isn't about to stop anytime soon and the next couple of months are likely to be warm in Japan.
Another suspect is the Arctic Oscillation (AO), which has been strongly positive since late December, keeping all that cold, Arctic air firmly locked up to the detriment of Japow. Short-term models show the AO will subside to near normal values for the next couple of weeks, allowing cold air to creep a little closer and hopefully marking a regime shift. We can't predict the AO beyond this period, but long-term the AO is creeping upwards as a result of global warming.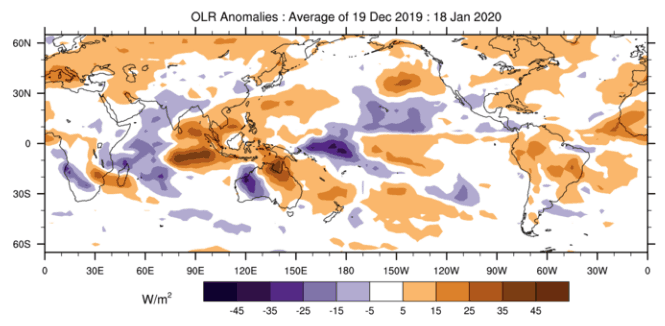 Coming off the strongest positive Indian Ocean Dipole of the last couple of decades, it's hard not to place some of the blame here. The temperature gradient across the Indian Ocean has returned to neutral levels, but up until now this has suppressed convection over the Maritime Continent, which, as I mentioned in the previous couple of outlooks, isn't great for Japow.
Convection is likely to bounce back over the Maritime Continent, although warm waters and enhanced convection near the dateline in the tropical Pacific may slightly hamper this. Even though the El Nino Southern Oscillation is expected to remain neutral, the tropical Pacific is displaying weak Modoki-like signs.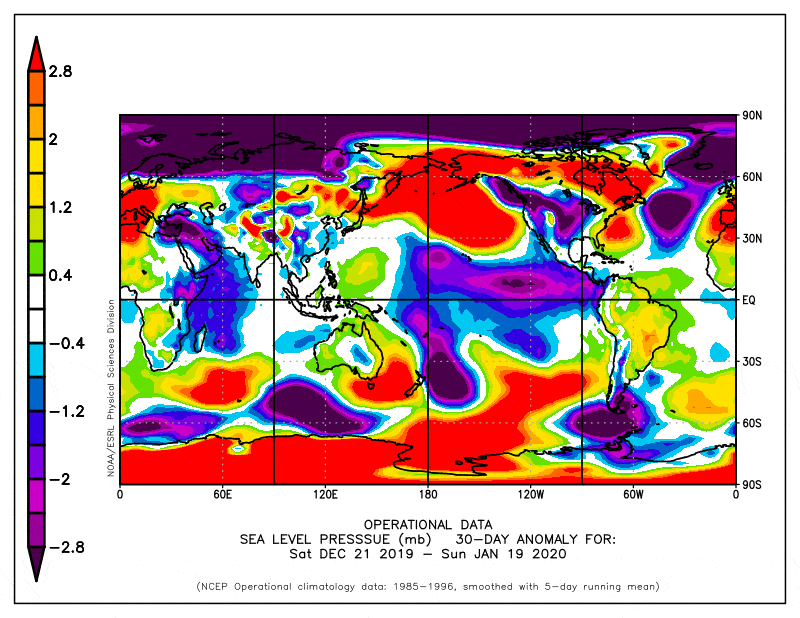 Over the last couple of months or so, we've seen anomalous high pressure over Japan, as well as low pressure over eastern China and the East China Sea, while both the Siberian High and Aleutian Low have been weak. It's the kind of pressure pattern that we don't want to see. This has been forecasted rather well by climate models and they don't expect any great change to this pattern, although we may see a weaker version.
We can point the finger at a number of sources for our snow woes, but it's hard to prove any of them guilty beyond reasonable doubt. In reality, they're all inextricably linked and are small cogs in the giant weather machine. When everyone is to blame, then no one is at fault, and maybe the roll of the dice simply hasn't been in our favour.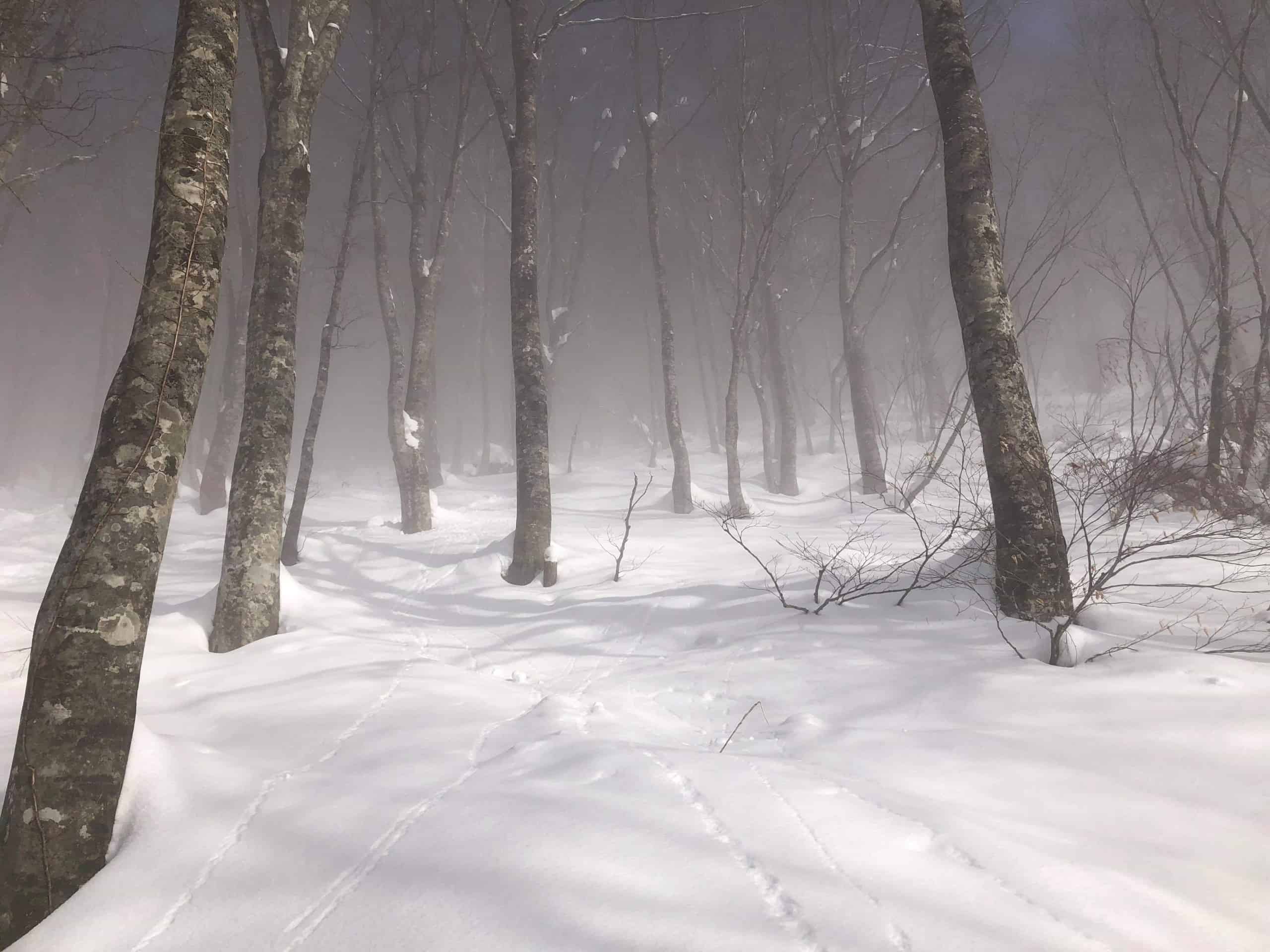 A Little Less Austere Outlook
 With the weakening of some of the climate modes that have been working against us, the back half of the Japanese snow season looks a little less austere.
Although both climate models and the JMA expect the EAWM will remain weak and we'll still see more of those grotty lows than usual from the southwest, it's unlikely it will be to the same adverse extent.
The most likely outcome is that snowfalls will remain below average, but not as low as it has been. Average snowfalls are still within earshot, while above average falls are a pipedream.
That's it from me folks. Remember to check out my weekly forecasts for both Japan and North America, giving you all the highlights and snowlights of the coming week. If you've got a different theory on what's going to happen this winter, or just want to provide feedback, then please hit me up on the discussion below. Or you can follow me on Facebook.