2020 Australian Snow Season Outlook – August Update
August 7th, 2020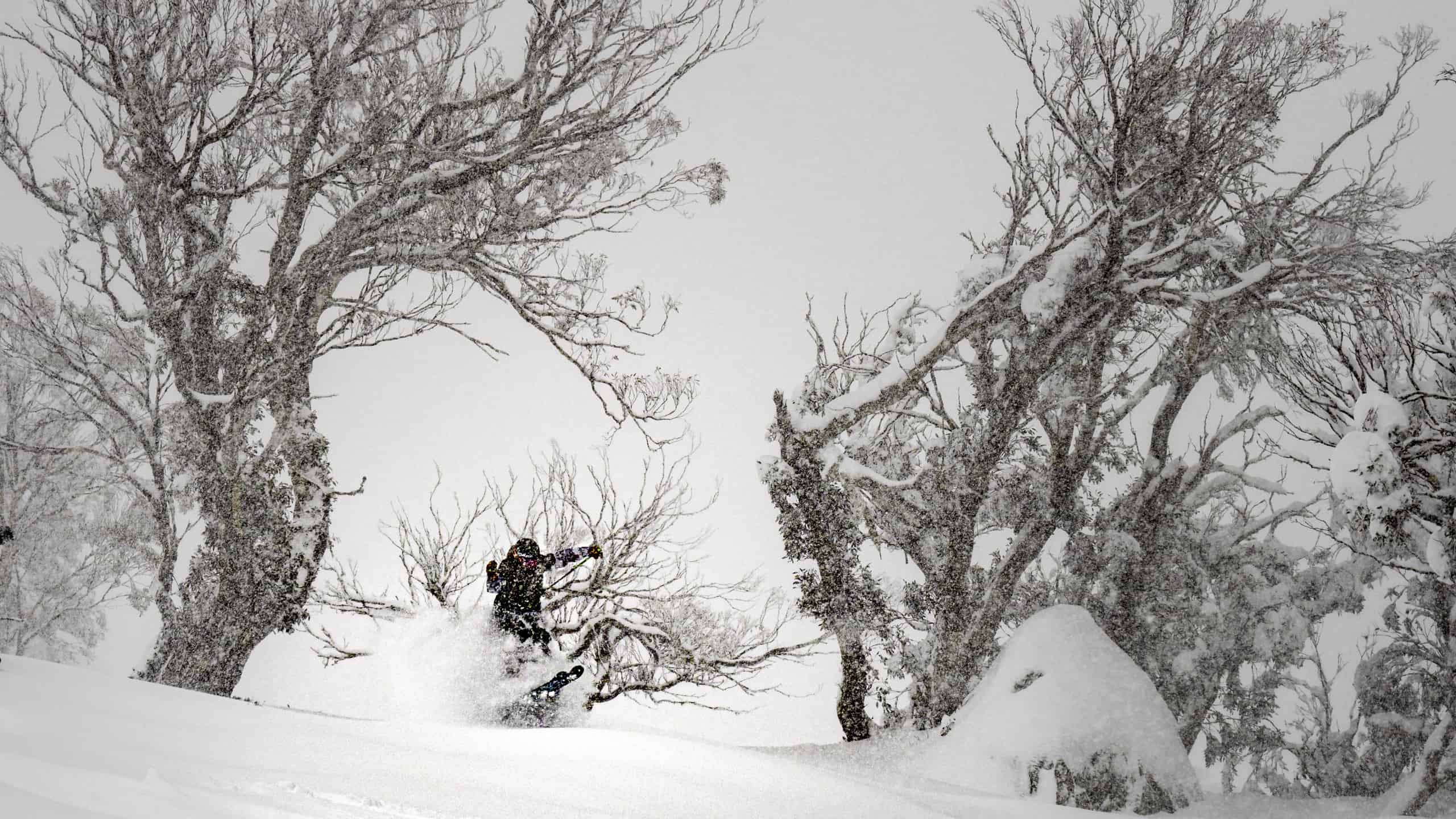 Mountainwatch | The Grasshopper
Season Of The Wandering Low
A tonne of snow over the next few days will see conditions greatly improve in the Aussie Alps. It's not the classic winter snowstorm, providing more spring-like snow than winter-like, but we'll take what we can get right now. Picking up atmospheric signals on my antennae, I see the potential for more storms like this, as well as a couple of proper winter ones later this month.
As I write, we've just had the first decent cold outbreak in the Aussie Alps since… I'm racking my little grasshopper brain… since early July! And still, we only received 10-20cm, although Mt Baw Baw went one up with 30cm. We're grateful, but it something we'll need to improve on now that we're relying on a bumper August to save our bacons.
It doesn't help that my short-term memory is filled with the previous two storms that wandered into the Outback before intensifying off the New South Wales coast, pushing mild east to southeast winds over the Aussie Alps. The first one of these dumped up to a metre of wet, heavy snow over the Snowies between the 12th-14thof July, and saw snow depths at Spencer's Creek jolt up to 90cm.
The second system brought nothing but rain smack-bang in the middle of a three-week period that has been dominated by high pressure and settled weather. This chomped off a substantial slice of our snowpack, and Spencer's Creek has now taken a dive to 70cm. The situation in Victoria is much more harrowing.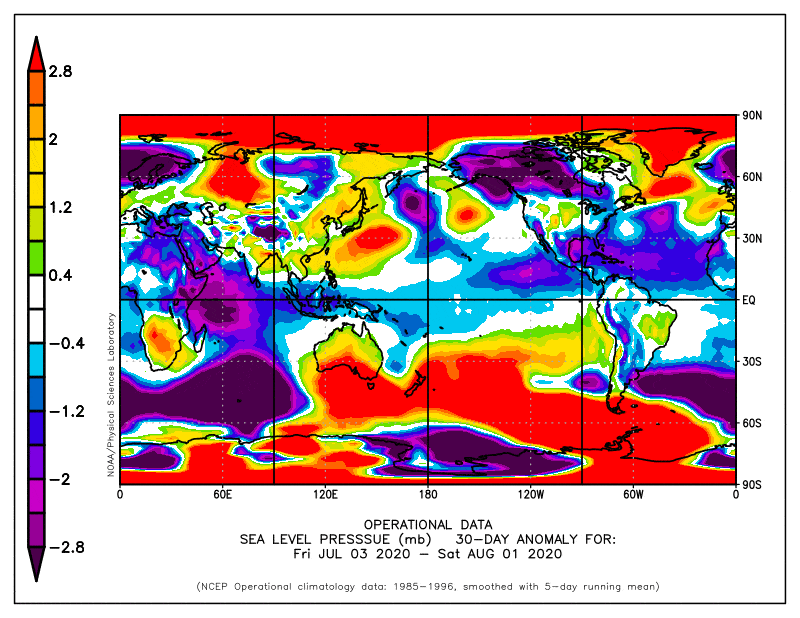 Third time's a charm
As if things happen in threes, another one of these wandering lows will bring heavy snowfalls this Friday, Saturday and Sunday. Like we saw that first time, the snow will be the heavy, wet stuff as temperatures aren't that cold, and is likely to cause carnage due to flooding, fallen trees and power lines etc.
I'll spare you all the juicy details here, as you can check out the latest forecast  for more info. Here, you just need to know we're in for a tonne snow, maybe up to a metre of it in New South Wales. It will lack that light, fluffy consistency, but it should greatly improve conditions for the resorts.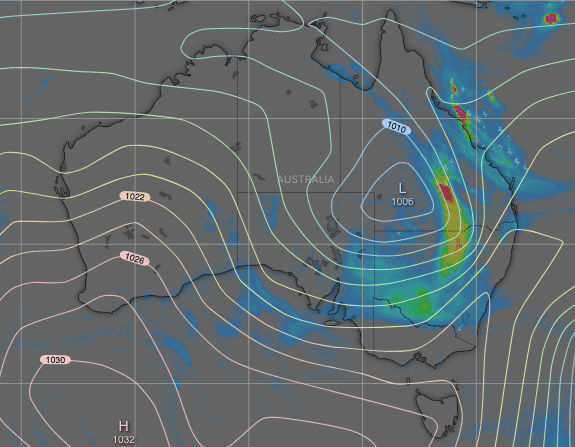 State of the climate
Although our major climate drivers in the tropics are still simmering away in neutral, they are geared towards providing an ample supply of moisture to our mid-latitude weather systems. And it is from late winter that we would normally expect these climate drivers to really start taking effect.
But whether or not these weather systems all juiced-up on tropical moisture are the ones we want, depends largely on the Southern Annular Mode (SAM). If SAM dips negative, these weather systems should bring decent cold outbreaks with proper powder.
If SAM stays positive, we're likely to see more of these wandering lows, cut off from any support from the south, bringing mild temps and rain or wet, heavy snow. These systems are often complex and harder to predict.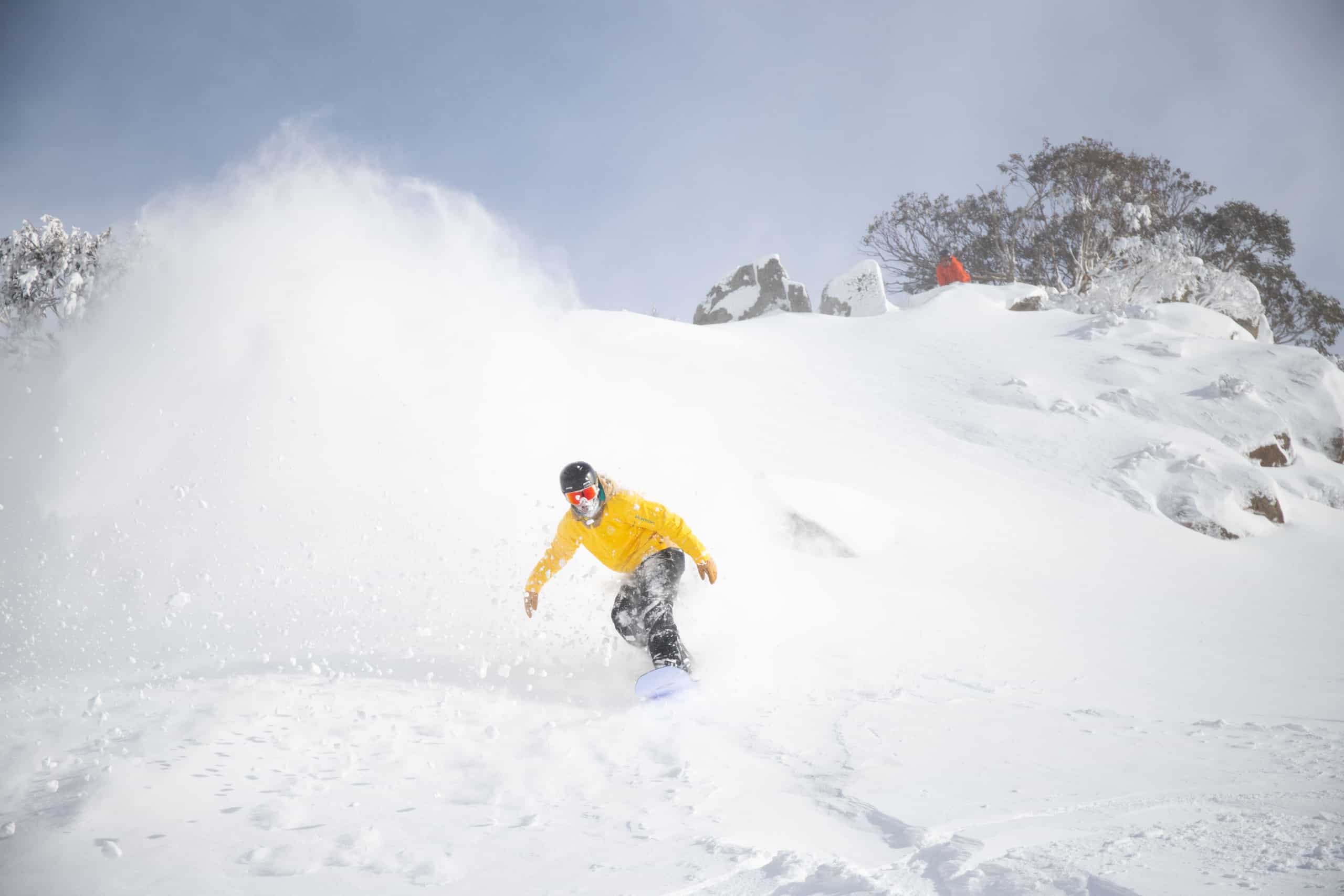 A couple of proper ol' southerners among the wanderers
The next system to affect the Aussie Alps mid-late next week appears to be yet another one of these wandering ones. As such, forecasts are bouncing around significantly, but we're likely to see a mix of rain and wet, heavy snow.
Looking further ahead, we see a couple of windows for good snowfall between the 19th-21stof August and the 23rd-28th. There are early indications that these two storms could buck the trend and come with support from the south, i.e. proper winter storms bringing colder air masses and fluffier powder
September as a whole doesn't particularly look great as a number of indicators suggest a positive SAM will prevail, and so we may see more cut-off, wandering lows. Higher pressures to the south and lower pressures to the north-west indicate we're likely to see more easterlies and/or less westerlies. While precipitation should be higher than average, temperature outlooks do vary, which still leaves us a little hope.
Warm, fuzzy fond memories
The remainder of the season is likely to be characterised by these cut-off, complex, wandering lows that I've been bleating on about. That means a lot of rain, and possibly a lot of wet snow. Snow depths could actually surpass the long-term average, but it'll be more spring-like conditions than winter-like.
At the very least, heavy snowfalls this Friday and weekend will set us up for a long time to come, and if those two storms that I mentioned above do pull through, then we'll get through 2020 with plenty of fond memories.
That's it from me folks. If you've got a different theory on what's going to happen this August and September, or just want to provide feedback, then please hit me up on Facebook. Oh, and hit the like button while you're there.